Is there a better sweet treat than a ridiculously rich brownie? We're not sure there is. A brownie is a popular chocolate-baked confection that can be eaten as a treat, dessert, or snack.
Aside from their sweet, chocolatey, and melt-in-your-mouth flavor and texture, one of the greatest things about brownies is how versatile they are.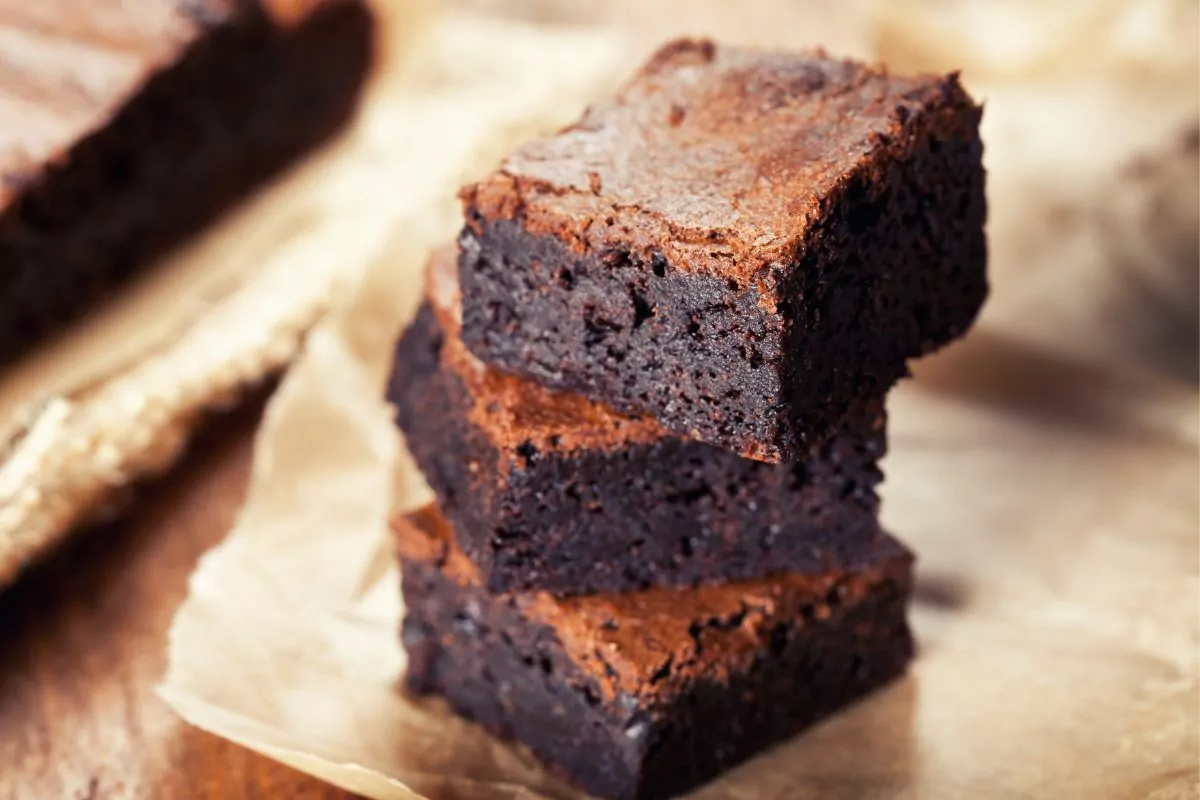 We can make an enormous variety of different brownies, incorporating different ingredients and flavors to create something unique.
One popular chef that makes amazing brownies is Paula Deen (see also "Amazing Paula Deen Candied Yams Recipes"). In fact, if you want to make a batch of delicious brownies, Deen is the one you should turn to for help.
She has a wide range of tasty recipes you can make quickly and easily.
In today's post, we're going to show you the very best. If you want to make a batch of hot, gooey, rich, and chocolatey brownies, stick around!
The first recipe we have for you is Paula Deen's chocolate mound brownies recipe. If you want to make a more traditional chocolate brownie, this recipe is the one you should try.
Rich, chocolatey, filling, and super sweet, this recipe will satisfy the sweetest of sweet tooths.
Ready to enjoy in just 45 minutes, these brownies are the ultimate chocolate dessert. They taste best when served warm with a generous serving of vanilla ice cream.
What makes this brownie recipe even better is that you only need 10 simple ingredients to make it.
In our opinion, the only thing that can top a traditional chocolate brownie is a chocolate brownie recipe that contains chocolate chips.
Luckily for us, chocolate chips are exactly what this Paula Deen chocolate chip brownie recipe calls for.
Again, this recipe is loaded with rich and sweet chocolate that melts in your mouth when served warm.
A batch of chocolate chip brownie bars only takes one hour and nine ingredients to make.
Some of the ingredients you need include chocolate chips, eggs, brown sugar, brownie mix, and semi-sweet chocolate morsels.
If you're someone that enjoys coffee-flavored cakes, you'll love this espresso brownie recipe.
Thanks to the espresso powder, this brownie recipe is packed with intense coffee flavors. Funnily enough, this brownie recipe is best served as a dessert with a fresh cup of coffee.
Incredibly easy to make, this recipe even shows you how to make a smooth and rich coffee-flavored frosting.
For us, the coffee frosting steals the show, but the moist brownies are also pretty spectacular.
The addition of coffee-flavored liqueur in the frosting is much appreciated too.
The next Paula Deen brownie recipe on our list is perfect for a summer brunch or pool party.
Why you ask? Well, the zesty flavors from the orange, along with the confectioner's sugar help create a very tropical-tasting treat.
Light, smooth, and sweet, there's also something very refreshing about this brownie recipe.
To make the brownies taste more tangy and tropical, Deen has packed the recipe with orange zest, orange extract, and orange juice.
When we made this brownie recipe, we found that the orange juice helped give the brownies a more moist texture.
If you're looking for an extremely indulgent Paula Deen recipe, we recommend giving her toffee brownie recipe a try.
Super sweet, thick, rich, and creamy, these toffee brownies are simply amazing.
Serve them with a fresh cup of coffee and you're on to a winner.
What makes this recipe even better is how easy it is to make. In fact, this might be the easiest brownie recipe Paula Deen has published.
The recipe only calls for six basic pantry ingredients. There is an optional seventh ingredient which is a cool whip garnish too.
Better still, once you have all the ingredients, it will only take you 20 minutes to make a batch of 10 brownies.
Another simple brownie recipe you can make is this brownie cake recipe.
This recipe shows you how to make one big brownie slab. You can then cut the slab into seven or eight portions to serve to your guests.
You only need eight ingredients to make this brownie cake. Those ingredients are unsalted butter, unsweetened chocolate, cocoa powder, sugar, eggs, vanilla extract, flour, and salt.
When combined and baked, these ingredients produce a chocolate brownie that's sweet, gooey, soft, chocolatey, and quite honestly addictive.
It should only take you 35 minutes to make the Paula Deen brownie cake so opt for this recipe if you're in a pinch.
Next up, we have a praline brownie recipe that Paula Deen first made on her television show. It features a thick praline, pecan, and chocolate filling, and a creamy praline frosting.
While the smooth, rich, and sweet praline frosting is a standout, it's the inclusion of whole pecans that steals the crown for us.
The frosting does give the brownies a divine flavor and appearance, but the texture and nuttiness of the pecans take things to a whole new level.
We'd actually go as far as saying that this recipe is one of the best you can make if you want a brownie to serve with coffee. There's something incredibly satisfying about it.
Creme de menthe brownies are perfect for St. Patrick's Day celebrations.
Made using Creme de menthe, these brownies have a beautifully sweet and mint alcoholic flavor that goes down a treat.
Mix this sweet, mint, and alcoholic flavor with chocolate and you can't go wrong.
Aside from Creme de menthe, the ingredients you need to make these brownies are baking powder, unsweetened cocoa, vanilla extract, all-purpose flour, sugar, eggs, softened butter, and milk.
Once you have all those ingredients, making the brownies isn't too difficult. There are a lot of steps to follow but all of them are relatively straightforward.
If you're hosting a dinner party or family get-together, Paula Deen has the perfect recipe for you.
This fudge brownie bites with cherry mousse recipe is designed to impress your party guests.
Aside from offering impressive sweet and fruity flavors, and a smooth, crumbly, and rich texture, this recipe looks incredible.
It has an elegant appearance that's topped off with a creamy cherry mousse.
For even more elegance, you can serve your brownies with a fresh cherry.
The fudge brownie mix is delicious but the soft, light, and fruity cherry mousse is definitely the crowd pleaser with this recipe.
Despite its complex appearance, this brownie recipe only takes 30 minutes to make.
The final Paula Deen brownie recipe we have for you is a unique brownie raspberry trifle.
This recipe is another showstopper dessert you can make to impress your dinner guests.
While a lot of people would argue that this brownie recipe isn't a brownie, it makes our list because it still contains brownies.
This recipe is a unique brownie and trifle combination. On their own, both of these desserts are magnificent so there's no reason they can't both work together too.
In this recipe, the brownie mix is surrounded by a sweet, creamy, and fruity trifle made from a range of different fruits.
The main ingredients you need to make this recipe are eggs, flour, cocoa powder, chocolate, raspberry jam, bananas, heavy cream, sugar, and vanilla pudding mix (Also check out Best Paula Deen Bread Pudding Recipes).
This recipe may look hard to make but it actually only takes 40 minutes to make.
Final Thoughts
That concludes this post looking at amazing Paula Deen brownies. In this post, we've given you 10 awesome brownie recipes you can try today (see also "Amazing Alex Guarnaschelli Recipes To Try Today").
Whether you're looking for something classic, something special, or something completely unique, there's a recipe on our list for you.
Now you have this list of Paula Deen brownie recipes, you should decide which one you want to make first.
You can then head to the local store and grab what you need. All the recipes we've looked at are great so we're sure you'll enjoy whichever one you make.
Frequently Asked Questions
Does Butter Work Better Than Oil In Brownies?
Generally, both butter and oil offer similar benefits when making brownies. It doesn't matter if you use butter or oil as long as you use one of them. Both ingredients will help you make a batch of moist and tender brownies.

However, butter is a better option if you want your brownies to rise more as it helps aerate the brownie mix.
How Do You Keep Brownies Chewy And Soft?
The secret to keeping your brownies chewy and soft all depends on how you store them.

Ideally, you will store your brownies at room temperature. You can do this effectively by wrapping them tightly in foil or plastic wrap.

Alternatively, you could keep them in an airtight container.
How Can You Make Brownies Moist?
Making brownies moister is a lot easier than you might think. One super simple way to make moist brownies is to use milk instead of water. This will also help make your brownies gooier.
10 Amazing Paula Deen Brownies Recipes To Try Today
Course: Recipes
Directions
Pick a recipe from above
Click the recipe name and visit the website
Collect the ingredients and the food
Enjoy – don't forget to leave a review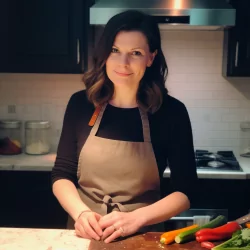 Latest posts by Barbara Hunt
(see all)