For those with a sweet tooth, there's nothing quite as refreshing and satisfying as a citrus dessert. If you're a fan of moist, fluffy cakes full of zesty goodness then we are here to help you cure your lemon-infused cravings.
From casual family gatherings to formal celebrations, these delightful treats never fail to impress. Whether you're a seasoned baker or a novice in the kitchen, these recipes are designed to be simple, accessible, and best of all, truly scrumptious.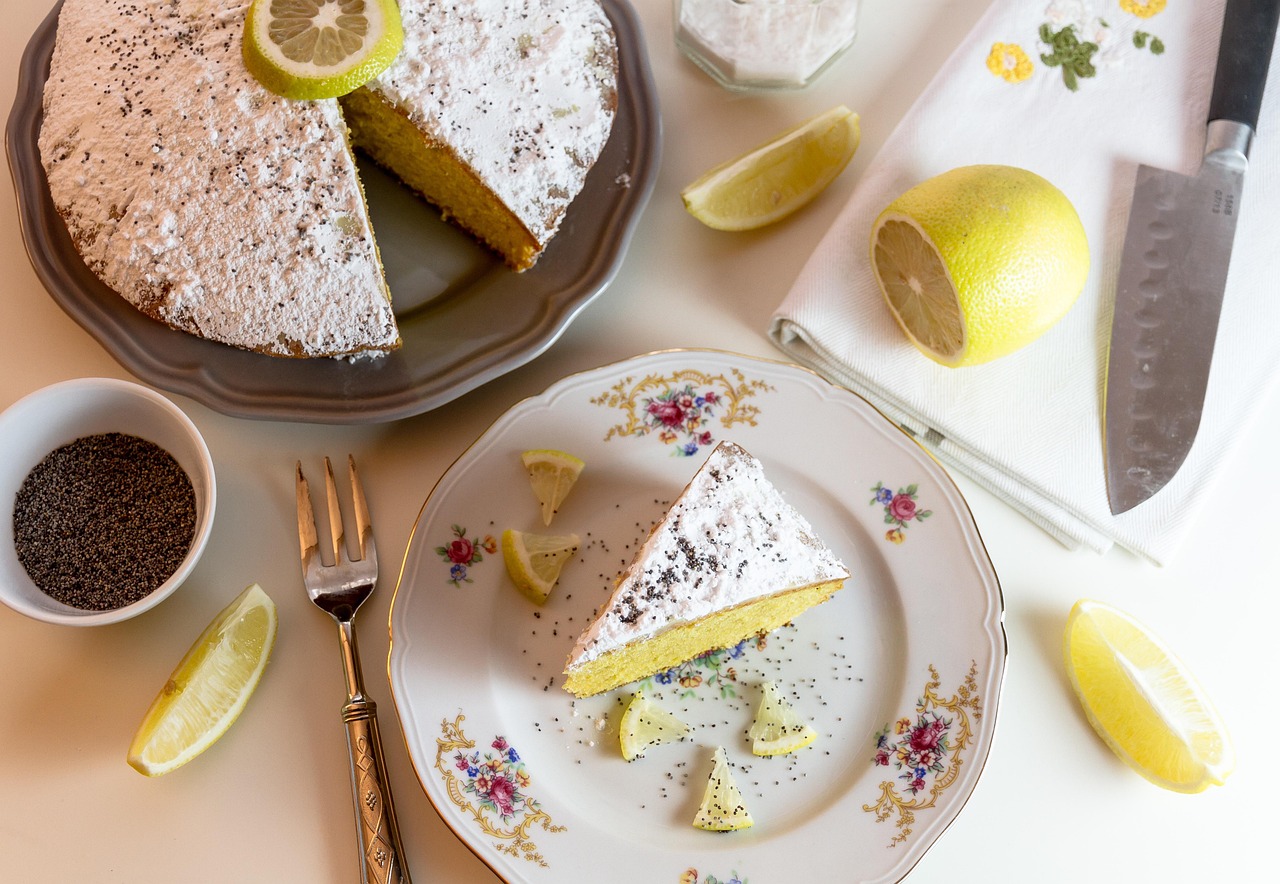 We have carefully curated a collection of 15 irresistible lemon cake recipes that cater to all preferences and skill levels. It doesn't matter whether you prefer a classic lemon pound cake, a luscious lemon meringue cake, or a zingy lemon poppy seed creation, we've got you covered. 
To top it all off, each recipe in this article has been thoughtfully selected for its simplicity and accessibility and you certainly won't need to master the art of baking to perfect these.
Here are 15 easy lemon cake recipes for you to try at home.
If you're looking to bake a cake for a large group or party then look no further than this simple lemon cake recipe. With only 10 minutes of prep time using common household ingredients, this lemon cake can be whipped up in a flash. 
This cake has a light lemon flavor that isn't too overpowering. You can even substitute gluten-free and dairy-free ingredients to make this recipe suitable for all dietary needs. 
For those of you that are feeling a little more adventurous, try your hand at this lemon layer cake. The incredible flavor and texture of this cake is only enhanced by how easy it is to bake. 
This recipe is composed of very basic ingredients and even gives you the option of creating a 2 layer cake rather than a 3 layer cake if that's more your style. 
With only 5 minutes of prep and 3 ingredients, this lemon cake is ridiculously easy and perfect for satisfying those creeping cravings. 
This recipe combines lemon pie filling, angel food cake mix, and the zest and juice from a lemon. Once baked, you'll be greeted with a delightfully light and airy treat perfect for a quick sweet fix.
For a little touch of spring in your life, why not try your hand at this lemon meringue cake recipe? Serving 10 people, this recipe is the perfect dessert for any family gathering. This recipe calls for a delectable homemade lemon curd filling. 
If you fancy a little added quirk, we recommend replacing the lemon curd with a raspberry filling for a fruity flourish. 
Ina Garten strikes again with this exceptional lemon cake recipe that never disappoints. For a lemon cake that's perfect every time, look no further than this recipe. While it is a little more on the intermediate side, this sweet bake is absolutely worth it. 
This recipe is perfect for experimentation – try adding some fresh blueberries or top it with coconut shavings for a little extra pizzazz.
This lemon pound cake recipe is a delightful and straightforward take on a classic lemon cake. By combining the perfect balance of lemon flavor with a moist and buttery texture, you will be left craving an extra slice. 
The simplicity of this recipe makes it the perfect versatile treat. Have a serving with a spot of afternoon tea, serve it after dinner, or even present it as a delightful addition to a brunch spread.
Paula Deen knocks it out of the park with this delectable lemon cake recipe. Not only is it fabulously flavorful but it's also super easy to make! 
This recipe includes some enticing ingredients including fresh mint and cream of tartar which makes for a wonderfully exciting baking experience, not to mention the satisfaction of that first bite. 
For a dessert that never fails to please you have to try Paula Deen's exceptional lemon cake. 
We love this lemon poppyseed cake recipe for its bright flavors of lemon balanced with that subtle crunch of the poppy seeds.
With its vibrant appearance and scents straight out of a children's book, this lemon poppyseed cake is not only a delightful dessert but an incredible centerpiece for special occasions. 
Whether you're hosting a brunch, celebrating a special event, or simply craving a treat, this cake is sure to impress both your taste buds and your guests. 
This lemon blueberry cake recipe combines tangy lemons and blueberries in a dessert that truly tantalizes the palate. 
This dessert features a moist and tender lemon-infused cake layered with a luscious blueberry filling, and finally topped with a creamy lemon buttercream frosting. If that doesn't get your mouth watering, we don't know what will! 
With easy to follow instructions, this recipe is accessible for anyone to try, from experienced bakers to novices alike. 
Introducing the margarita cake: A fiesta for your taste buds! This recipe is a refreshing twist on the classic lemon cake dessert.
Picture the most perfect dessert, a tangy lime-infused cake brushed combined with a non-alcoholic margarita mix. 
This recipe is the perfect way to bring a tropical flair to any celebration. So, grab your cocktail and get ready to savor a slice of cake that will transport you straight to Margaritaville!
Let's keep riding the tropical dessert train with this delightful lemon coconut cake recipe that is a burst of sunshine on your plate. This recipe blends lemon and creamy coconut harmoniously to create a moist and fluffy dessert. 
Topped with a luscious lemon frosting and sweetened coconut flakes, every bite is a tropical paradise in your mouth.
Say goodbye to dull desserts and embrace the tangy-sweet symphony of flavors in this irresistible cake. 
Looking to sweeten your day with a burst of fruity bliss? Then, check out this recipe for strawberry lemon cake. With vibrant flavors and a delightful balance of tart and sweetness, this recipe is a surefire way to indulge the senses.
This easy recipe results in a moist lemon cake topped with a delightful strawberry frosting.
We definitely recommend trying your hand at this scrumptious treat that is as scientifically delicious as it is beautiful.
If tangy and sweet is your forte you must try this recipe courtesy of Rachael Ray. She expertly balances the use of lemon curd and raspberries to create an incredibly explosive experience for your taste buds. 
Rachael Ray is renowned for her accessible recipes and this lemon cottage cake recipe is no exception. With only 5 minutes of prep time and 5 minutes of cooking time, this is one for the books. 
Indulge in a berrylicious explosion of flavor with this strawberry lemon shortcake! Bursting with fresh strawberries, zestful lemon, and a touch of sweetness, this delightful recipe takes the classic shortcake to new heights. 
With a flaky, buttery base and lightly whipped cream, each bite is a taste of pure summer bliss. Whether it's a picnic in the park or a backyard barbecue, this snappy treat is guaranteed to bring smiles and satisfy any guest. 
Introduce yourself to a heavenly slice of citrus bliss with this lemon angel food cake recipe. It's light, fluffy, and an explosion of citrusy goodness. This recipe turns the classic angel food cake on its head by infusing it with a snappy lemon surprise. 
With only 2 ingredients and a sprinkle of baking magic, you'll have a delicious treat that will make your taste buds dance with joy.
So, whip up this tangy masterpiece and let yourself be swept off your feet by this surprisingly simple goodie. 
Final Thoughts
Get ready to impress your friends and family at the next function with these must-try easy lemon cake recipes.
We hope this mouthwatering collection of easy lemon cake recipes has left you feeling inspired to whip up some zesty magic on your baking ventures! 
Frequently Asked Questions
What Flavors Go Well With Lemon? 
Lemon has a very versatile flavor profile and can be paired with a number of palates. It pairs especially well with almonds, berries, mint, and ginger. These pairings are visually appealing as well as delicious!
How Do You Know When Lemon Cake Is Done? 
Once your cake begins to reach the end of its baking time, look through the oven window to check whether the edges of the cake have started to pull away from the sides of the cake tin. 

If the edges have pulled away, you can check the center by using a clean knife and piercing the center of the cake. If the knife comes out clean, then the cake is cooked through.
15 Easy Lemon Cake Recipes Everyone Needs To Know
Course: Other Recipes, Recipes
Directions
Click the recipe name and visit the website
Collect the ingredients and the food
Enjoy – don't forget to leave a review
Pick a recipe from above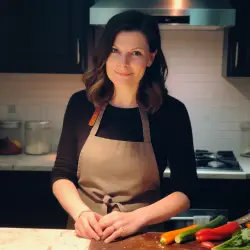 Latest posts by Barbara Hunt
(see all)