If you love creating tasty dishes and desserts, then you've probably already heard of the renowned Ina Rosenberg Garten.
As host of Food Network's Barefoot Contessa and an award-winning American Author, Garten has blessed us with many delicious recipes over the years.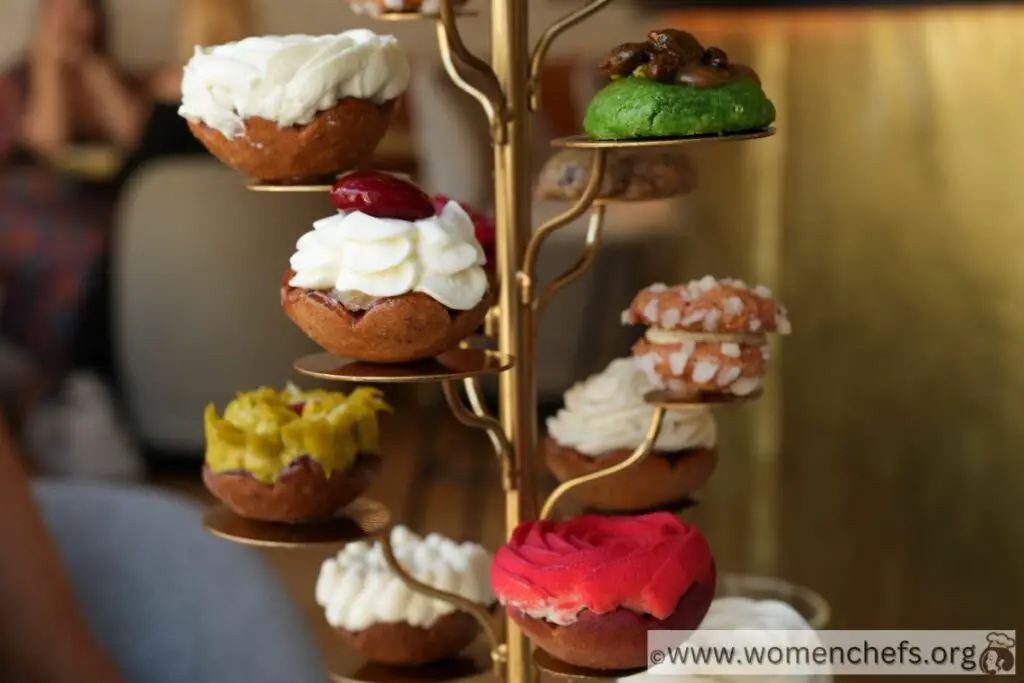 And when it comes to a rich, decadent, and delicious dessert, no one knows their way around the kitchen better than her.
So, really, in the face of indecision, there's no better person to turn to for some sweet-treat inspiration. 
Honestly, a quick browse of Garten's website will show you almost 100 amazing unique desserts to try, but perusing the entire list will take you quite some time.
But don't worry, we've done the heavy grafting for you. We've painstakingly investigated each and every recipe on the list to find you the very best options about. 
Are you ready to learn more about the best dessert recipes Ina Garten has to offer (Also check out Amazing Ina Garten Peach Recipes)? Then keep reading! 
This is a great option if you are new to baking, not only is it super scrumptious, but it's also an absolute walk in the park to make. Any beginner will get on just fine with this recipe. 
The chocolate tart is rich, creamy, bittersweet, and any chocoholic's dream.
You'll start off with a crunch chocolate wafer base, with a smooth and super creamy chocolate filling that is then drenched in a, you guessed it, bittersweet chocolate glaze. 
The secret to this perfect dark chocolate tart is to opt for Lindt chocolate for a really luxurious taste. Though I suppose any dark chocolate will do the job just as well. 
Ina regards this bake as more suitable for those at an intermediate level, so you can expect things to be a little trickier without being overly difficult.
But the end product is certainly worth the labor of love that it involves. 
Raspberry rhubarb crostata, for those who might not be aware, is essentially a thin flat pie with a pastry crust which is then smothered in a stunning fruity filling.
It's probably a good job this recipe serves around 6-8 people because it is so moreish! 
There is so much flavor bursting out of this bake. You get that very tart and sour taste from the rhubarb while the raspberries give it a much sweeter taste too.
You'll also notice hints of citrus throughout too. 
This is the perfect option for those who dislike sickly sweet desserts and prefer something much lighter and fruitier. 
We all know that fall and pumpkin spice make the perfect duo, right?
Is there anything better than a pumpkin spice latte from our favorite coffee shop once the leaves on the trees start turning orange? Yes – these delightful cupcakes. 
I couldn't think of a better light pudding to chow down on after thanksgiving than these autumnal spiced cupcakes with that delicious creamy frosting.
It's all your favorite pumpkin pie flavors, but it won't bust your belly after your giant meal. 
These cupcakes are deemed 'intermediate' in terms of their difficulty level, but we found the recipe quite simple to follow, so beginners can feel free to attempt them too.
And if they don't come out right the first time – practice always makes perfect. 
Why are these brownies known as outrageous brownies, you ask? Well, because they're outrageously tasty. It's as simple as that.
And it's no exaggeration to say that brownies simply should never be allowed to taste this good! It's only too easy to finish the entire batch to yourself. 
These brownies are everything that a good brownie should be. Just a little crispy and crunchy on the outside, and super fudgy and gooey on the inside.
There's even a bit more crunch with each and every bite thanks to the addition of some chopped walnuts. 
You'd also never believe that something this tasty was so easy and effortless to make – but they are.
The recipe also yields around 20 large brownies, which from the way they taste, is probably essential. Even then you may want to double down on ingredients. 
Creme brulee is notorious for being quite a difficult recipe to get exactly right, so it comes as no surprise that this is deemed 'advanced' for its difficulty rating.
But don't let that discourage you from trying them because this recipe is honestly out of this world. 
As you would expect from a creme brulee, you'll have that sugary crunchy topping to break through, and then you'll be greeted with the creamiest, smoothest, most delicious filling that you've ever had the pleasure of sampling. 
Plus, the recipe calls for just five ingredients in total, most of which are probably already sitting waiting for you in the kitchen, so you don't have to worry about scouring far and wide for all of your creme brulee components. 
It would be criminal to make a list of the best dessert recipes to try without including America's national favorite dessert.
We all adore apple pie so there's no real need to list all the ways in which it tastes amazing – but we'll do it anyway. 
With this recipe, you'll get the perfect golden-brown crunchy crust, and then the apple pie filling is so fruity using ingredients such as apples, lemons, and oranges.
And of course, it wouldn't be an apple pie without those classic spices such as cinnamon, nutmeg, and allspice. 
It's not too sweet, it's not too sickly, it is just right. You could eat slice after slice after slice of this pie and still never want to stop! 
This cake includes carrots which are one of our five a day, and therefore it's healthy, right?
Well, maybe not quite, but we can tell ourselves that as we cut our second slice – and there will be a second slice…trust me. 
Honestly, this cake is a taste and textural dream (You might also want to check out Ina Garten's  Lemon Cake Recipes). The cake is so moist and soft but you get bursts of juiciness from the raisins and a little bit of crunch from the chopped walnuts.
Then in terms of taste, it is perfectly spiced and this pairs amazingly well with the creamy yet somewhat spicy ginger mascarpone frosting. 
According to Garter, this recipe is best suited for bakers at an intermediate level as there are a few tricky steps required to bring this masterpiece together. 
No matter what your age, you are never too old to enjoy some ooey gooey scrumptious s'mores.
This recipe will instantly transport you back to younger days gathered around a crackling campfire swapping your scariest stories. 
And oh my, do they taste amazing. Plus, this recipe is super easy to recreate and so is a great option for our new bakers amongst us.
Pre Warning though, you might want to get some napkins at the ready for when you chow down into these bad boys…because things are about to get messy. 
What really sets these s'mores apart from any other recipe you'll find on the world wide web is the addition of coconut. This gives this indulgent dessert a burst of nutty sweetness to it thanks to the wonderful tropical fruit. 
Final Thoughts 
We really should thank Ina Garten. Because of her, we have so many delicious dessert recipes to try and they truly are phenomenal.
As you can see, there's a little bit of something for everyone when it comes to her recipes. Whether you prefer a light and fruity option or a total chocolate-sickly-sweet indulgence, there's an option for you. 
And it also doesn't matter what level you are at in terms of baking either.
Since all of her recipes come with difficulty guidance, it's easy to select between the beginner, intermediate, or advanced recipes so that you can find something that is in line with your baking ability. 
Frequently Asked Questions
What Is Ina Garten's Favorite Dessert? 
Ina Garten has stated that her favorite dessert to make is apple tart.

And considering it's a super easy recipe to follow, requires minimal ingredients, and tastes divine, it's not hard to see why. 
What Is Ina Garten's Favourite Cake? 
Ina Garten has said that her favorite cake that she has ever made is her Beatty's Chocolate Cake which is another fantastic option to try.

It is moist, rich, and super scrumptious. 
What Is Ina Garten's Favorite Vanilla To Use In Desserts? 
Ina Garten swears by Nielsen-Massey vanilla. The quality and flavor of the product are apparently 'unparalleled' to any other options on the market.

However, you can expect to also pay quite a lot more for it than any other options on the market too.

But given the impact it can have on your cooking, it is quite a good investment to make where possible. 
8 Amazing Ina Garten Dessert Recipes To Try Today
Course: Recipes
Directions
Pick a recipe from above
Click the recipe name and visit the website
Collect the ingredients and the food
Enjoy – don't forget to leave a review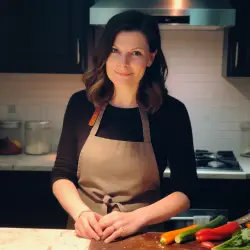 Latest posts by Barbara Hunt
(see all)