Ina Garten may not have held her celebrity status for as long as some of her peers, but when it comes to carrot cake recipes, she stands shoulder to shoulder with the most renowned chefs in the world.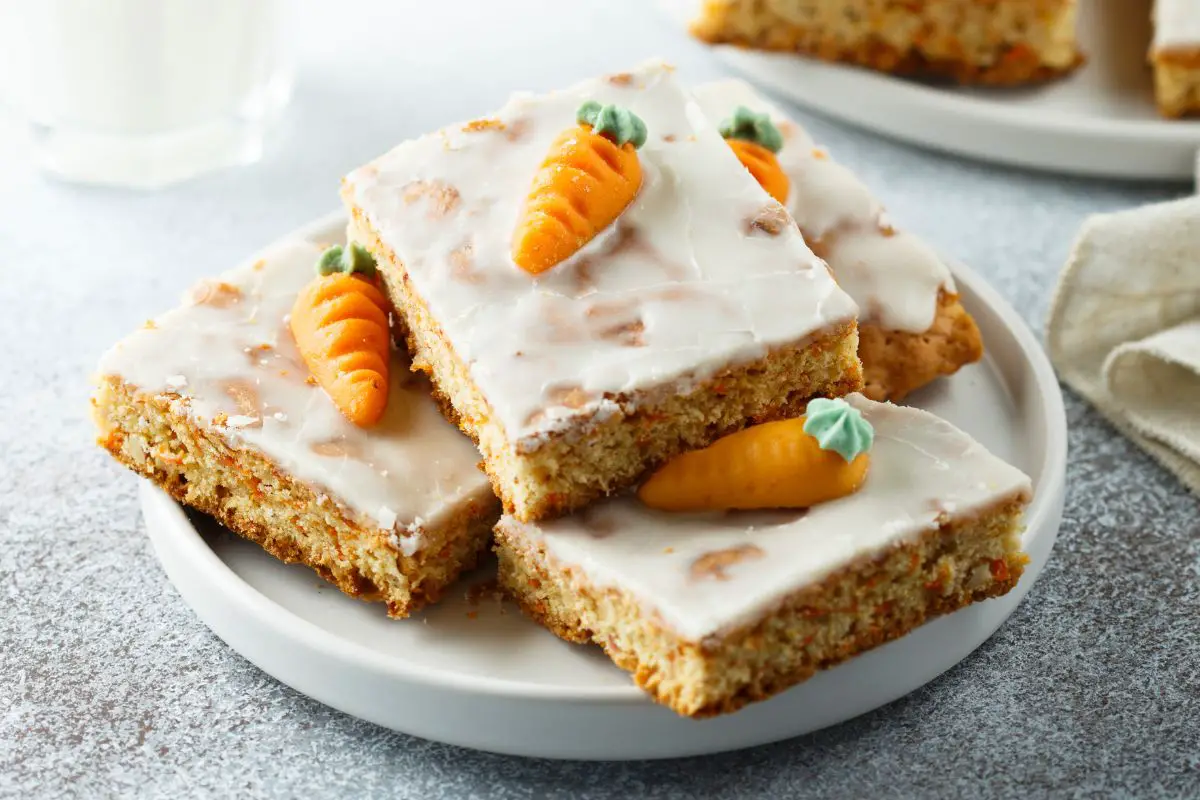 Some even say that Ina's carrot cakes are superior to the great Martha Stewart's, which is high praise indeed.
We love both (the people and the cakes), but to help you make your own informed decision about who wears the carrot cake crown, we've listed the best Ina Garten carrot cake recipes around.
We've also added in some similar recipes that cater to different diets, so everyone can get in on the action and have a big old slice of delicious carrot cake (You might also want to check out Ina Garten's  Lemon Cake Recipes).
Ina has a few variations on this classic cakey bite, but none are more indulgent and utterly scrumptious than this one.
There's just something about the synergy between carrot, sugar, ginger, and creamy mascarpone that really pops with every bite.
Carrot cake is arguably the healthiest of all the cakes, yet this recipe feels as decadent as any chocolate fudge cake out there… it's that good!
The bad news? It's kind of tricky to get right if you're a beginner, but intermediate bakers will have no problems whipping this awesome carrot cake up.
It serves between 8 and 10 people, but if you're anything like us, you'll find it hard giving up even a crumb of this cake.
Pineapple forms one half of a number of culinary odd couples, the most widespread and contentious of which is the Hawaiian pizza. But Ina's coming in hot at number two with her own experimental pairing… carrot and pineapple cake.
We know it sounds a little odd. Perhaps you can't even imagine what these ingredients would taste like together. But it works amazingly well.
The pineapple adds a tropical sweetness to the mix, zhuzhing up the simple yet pleasing carrot infusion at this recipe's core.
There are some quite powerful flavors at play here, but the rich vanilla and cream cheese frosting provides a satisfying muteness that marries everything together perfectly.
It's the kind of cake you'll find yourself cutting larger and larger slices of and then licking up every last crumb once it's all gone.
If you're in more of a sharing mood, might we suggest Ina's carrot cupcakes?
They're a super quick bake, serve 22 unless people want to double up (and they will!), and they don't require anywhere near as much precision as the full cakes listed above.
The carrots are of course the star of the show in this recipe, but the Oscar for best supporting role goes to the cinnamon — Sorry for the snub, walnuts.
These are a guaranteed hit at any social gathering or bake sale, but be warned… you'll have to resist the urge to gobble them all yourself.
While our vegan friends can't partake in the dairy-laden recipes above, they can have a heaping helping of this awesome vegan carrot cake. It may not contain any eggs or dairy products, but it's just as moist as Ina's cakes.
Granted, the creator of this recipe has chosen a lemon and vanilla cream cheese frosting instead of ginger or pineapple, but it's just as flavorful and synergistic, especially when topped with lots and lots of chopped walnuts.
The question is… what can you replace all the non-vegan ingredients with to veganize this treat? Well, the answer is simpler than you might think.
For the frosting, this recipe calls for vegan cream cheese. For the eggs, flax eggs and canola oil. And for the butter, vegan butter — Simple, right?
Looking for a gluten-free carrot cake that gets close to the greatness of Ina Garten's? Then check out this recipe for not just one of the best gluten-free bakes we've ever tried, but one of the best cakes, period.
Yep, that's right; we said it. This recipe proves that you don't have to sacrifice that moist, fluffy, cakey texture when you send gluten packing.
Understandably, there's quite a long ingredient list as there are a few workarounds required to omit gluten without impacting the final results, but if you're up for a challenge, we highly recommend giving it a go.
The spices in this recipe are the real headliners. Combining cloves, nutmeg, allspice, and cinnamon, it's a very spring/fall style sweet treat, perfect for celebrating the new beginnings in both your own life and in the world around you.
Even though carrot cakes are packed full of everyone's favorite bright orange vegetable, the sugar, butter, oil, and cream cheese definitely reduce the health factor a bit (okay, a lot).
However, that's not to say that there aren't healthy versions out there, and this one is the best of the best.
Similar to Ina's approach, this recipe calls for lots of chopped walnuts and cinnamon, but lean Greek yogurt does most of the heavy lifting in place of oil, and the creator also had the ingenious idea to add a wealth of coconut flakes.
This carrot cake is gluten, grain, dairy, and refined sugar-free, making it a suitable sweet treat on a paleo diet. However, even in the absence of all these constituents, it's wonderfully moist and creamy.
The key to getting the frosting just right without cream cheese, butter, or tons of sugar is coconut milk and cashews.
As for the rest of the cake, it takes a pretty hefty ingredient list. For instance, the recipe calls for multiple different flour types blended together.
Don't worry, though. None of the ingredients are particularly niche or hard to find in your local grocery store or supermarket. It may cost you a pretty penny, but you can't put a price on your health!
Traditionally, carrot cake is loaded with non-keto ingredients, such as sugar and flour, but this recipe manages to omit all that high-carb content without reducing too much impact in terms of taste and texture.
It's not quite Ina Garten delicious, but it's as close as we could get whilst staying true to the keto ethos. The key ingredient here is almond flour, which is both healthy and quite tasty, adding a nutty note to the mix.
Interestingly, though, the creator of this recipe does follow Ina's lead in one peculiar way… the pineapple. While they're not using fresh diced pineapple like Ina, they're getting a similar flavor from pineapple extract.
It can be tricky finding food to fit just one diet, so when you're doubling them up, you have to be prepared to make some serious sacrifices… but not in the carrot cake department!
This recipe creates a super moist carrot cake that's both gluten-free and paleo-suitable.
The sweetness is all-natural, derived from maple syrup exclusively, while, once again, almond flour does most of the work in the batter.
Prep takes about 20 minutes, and you can expect another 30 minutes of cook time, amounting to a 50-minute total baking time — Definitely worth it!
Those with egg allergies have a hard time. Pretty much every eggless version of food is aimed at vegans, meaning they don't get to delight in all the other ingredients they are safe to eat.
Thankfully, this mind-blowing eggless carrot cake recipe is here to save the day.
It still calls for all the good stuff such as cream cheese, butter, and milk, but the eggs have been egg-scorted off the ingredient list.
Final Thoughts
Carrot cake is one of the purest things in this world, and Ina Garten only makes this classic sweet treat even sweeter — Thanks Ina.
Plus, as you now know, it doesn't matter what sort of diet you subscribe to, there's a delicious, Ina-esque carrot cake out there for you somewhere.
Frequently Asked Questions
Is Carrot Cake Healthy?
While carrot cake is the most nutritious of the traditional cakes, it's by no means "healthy" in the strictest sense. Yes, carrots are great for our health, but all the sugar, butter, cream cheese, and oil… not so much.

Still, as you've seen from our list, there are ways to make carrot cake healthier, and if the recipe creator is knowledgeable enough, they can do so without sacrificing too much flavor.
How Many Carrots Are There In Carrot Cake?
The amount of carrots you need to make a carrot cake differs from recipe to recipe and how large a cake you want to make.

Generally speaking, though, for a small-to-moderate-size carrot cake, you're looking at something to the tune of 4 large carrots.

You may notice that healthier carrot cake recipes call for more carrots than more traditional ones.

This isn't only to boost the nutritional value of the cake, but also because carrots are a wet ingredient that adds tons of moisture to the equation.
10 Best Ina Garten Carrot Cake Recipes To Try Today
Course: Recipes
Directions
Pick a recipe from the list above
Click the recipe name and visit the website
Collect the ingredients and cook the food
Enjoy – don't forget to leave a review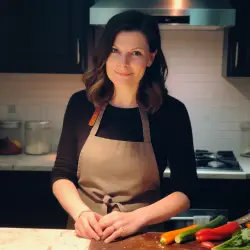 Latest posts by Barbara Hunt
(see all)