Pizza is arguably one of the most beloved types of food in the world. While originally an Italian invention, countless variations have been made around the globe that differ slightly from the original version.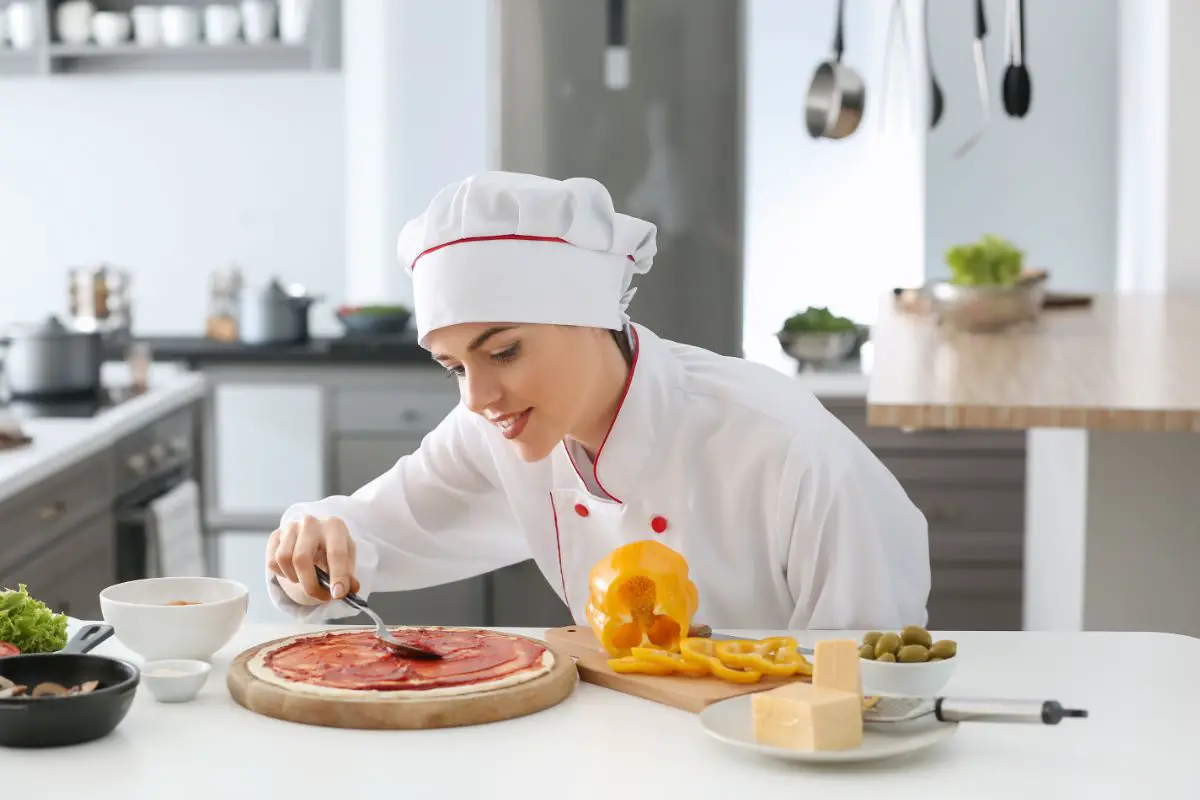 Whether that means a new introduction of toppings or a new type of dough technique, each pizza deserves its place to shine.
The culinary industry is largely male-dominated, and it is unfortunately rare to see female chefs succeed as well as males. This is especially true for pizzaiolos, which is the name typically given to male pizza makers.
So, what about the female pizza chefs, or pizzaiola? If you want to expand your knowledge of chefs around the world, you've come to the right place. Here are 7 female pizza chefs we adore!
1. Teresa Iorio
Little is known about Teresa Iorio other than other Neapolitans. Iorio was the first ever woman to win the Trofeo Caputo Pizza Championship in 2015, making her a Worldwide Champion Pizzaiuola – a huge deal in the world of pizza.
It's an honor she still celebrates to this day in her pizzeria, Le Figlie de Iorio, where the pictures of the event are still on the wall. Teresa came to the world of pizza making in a fairly unconventional way.
As the 19th child of 20 children, Teresa started making pizza when she was 12 years old to help her father when cooking dinner.
Her father, Ernesto, opened his first pizzeria at the end of the 1950s, where he learned the craft of perfecting Neapolitan pizza making. Teresa soon followed in his footsteps.
Teresa's pizza style is as Italian as it gets, but what makes her so special is her philanthropy. A passionate feminist, Teresa continues to work with local communities to encourage women into the culinary field.
She has even collaborated with famous Neapolitan restaurant chains to train women, thanks to her brand "femmena e fritta" ("female and fried").
2. Maria Cacialli
A career in pizza making was always in the stars for Maria Cacialli. As her parents both met in a pizzeria, and her father was a famous Neapolitan, she claims to have been "born on bags of flour."
The art of pizza making runs in her DNA, so it's no surprise that she is one of the most celebrated female pizza chefs in Naples.
Her father, Ernesto, is most famously known for encouraging (or quite literally dragging) then-President Bill Clinton into his own pizzeria to offer him some of Naples' best pizza.
He was then immortalized as the "President's Pizzaiuolo". In his memory, Maria, along with her husband, opened her pizzeria. It is called La Figlia de Presidente, meaning the Daughter of the President.
Maria is no stranger to the male-dominated culinary world. In a team of around 20 people, she is the only female employee, so she has had her fair share of misogyny and everyday sexism in the workplace.
Still, with her strong personality and ability to lead a group of staff, she has certainly managed to make her voice very clear.
3. Laura Meyer
Laura Meyer introduced herself into the culinary world at the young age of 16, working alongside American chef Tony Gemignani.
Her love for pizza and its history encouraged her to study in Italy for a year during college, where she learned the language and delved into the culture of her favorite food.
After graduating, Laura dove headfirst into the world of pizza making by taking on the role of Kitchen Manager at Tony's Pizza Napoletana in San Francisco.
She then progressed into Head Chef and Head Pizza Maker. Laura proceeded to win the Pizza in Teglia division in Parma in 2013, where she became the first woman and first American to do so.
Since then, Laura hasn't stopped earning various awards and accolades, and continues to be recognized by some of hospitality's most prestigious publications.
In 2016, she was noted as one of Forbes 30 Under 30 for the restaurant and Beverage Industry. As of today, Laura is the Corporate Chef of the Pizza Rock Restaurant (see also: 7 Female Pizza Chefs We Adore)Group.
In addition to her ever-growing list of experience, Laura is also a speaker at The International Pizza Expo, as well as the administrator and teaching assistant of Tony Gemignani's International School of Pizza.
4. Giorgia Caporuscio
Giorgia Caporuscio was born and raised in Terracina, Italy, where she was introduced to the art of authentic Italian pizza making from a young age.
She is the daughter of Roberto Caporuscio, an acclaimed pizzaiola, who trained Giorgia for 8 months before she moved to Naples to train under the watch of her father's mentor, Antonio Starita.
After completing her training, Giorgia moved to the United States to help open a Neapolitan pizzeria in Delray Beach, Florida, named Scuola Vecchia.
In Naples' most prestigious and largest pizza competition of over 500 competitors, Giorgia was the youngest of only two women to win the "Classic Pizza" competition.
Nowadays, Giorgia continues to make pizza at her family's most recent pizzeria, Kesté Pizza & Vino in Fulton, New York City.
She also works alongside her father teaching budding pizzaiolos the art of Neapolitan pizza in their family pizzeria.
5. Audrey Kelly
Owner of Audrey Jane's Pizza Garage in Boulder, Colorado, Audrey Kelly never actually started her journey as a pizza maker. Instead, she trained as a journalist during college.
After obtaining her degree, she traveled to Italy for an internship, and instead came back to San Francisco with a new passion under her belt – pizza.
She took this passion into a new job at Tony's Pizza Napoletana, just like Laura Meyer, wherein Audrey worked under Tony Gemignani. He worked as her mentor to lay the groundwork of what would become a successful pizzaiola.
Soon enough, Audrey returned home to Boulder, where she opened her own pizzeria with her brother.
Audrey Jane's Pizza Garage opened in 2015, and has since been recognized by some of hospitality's most prestigious publications.
Not only this, but Audrey is an Ambassador for Women in Pizza and is a member of the World Pizza Champions.
6. Clara Cavalli
A first generation Italian, Clara Cavalli is a pizza chef based in Connecticut. She grew up surrounded by authentic Italian cooking from her parents and grandparents, and learned the art of making food of her own accord.
This was only ever a hobby, however, as she went to study Fine Arts at Sacred Heart University. In 2003, Clara married Paolo Cavalli, and shortly moved to Texas.
It was always a dream of theirs to open their own Neapolitan Pizzeria, and that became a reality in 2008 when they opened Cavalli Pizza in Irving.
It was only 6 months after opening when the pizzeria was named the Best Pizza in Dallas. Since then, nothing has stopped Clara and her husband from continuing their pizza making dreams.
They went on to develop a mobile pizza truck, and then moved back to Connecticut for her husband's health.
In 2014, they opened Brick & Wood in Fairfield, which brings together Neapolitan pizza with street food and even a mozzarella making station.
7. Daniela Moreira
Daniela Moreira is most famously known for appearing on the Forbes 30 Under 30 list in 2020 for her work as a pizza chef.
She is the part-owner and executive chef of Timber Pizza Co. and Call Your Mother, a pizzeria and Jewish deli respectively, in Washington D.C.
She currently owns Timber Pizza Co. with Andrew Dana and Chris Brady, who made pizzas out of a 1967 Chevy truck at markets.
Before that, Daniela was born and raised in Argentina, and didn't move to the United States until she was 20, when she moved to learn English.
She took the states by storm, winning a scholarship to the Culinary Institute of America, and then an internship at Eleven Madison Park in NYC, a three Michelin star restaurant.
After meeting Dana and Brady, Moreira worked to build their own full-time pizza restaurant with them. Timber Pizza Co. has since been named the 2019 Michelin Guide Bib Gourmand.
Moreira also opened Call Your Mother, the Jewish Deli, in 2018, which was named one of America's Best New Restaurants in 2019 by Bon Appetit.
Summary
So, there you have it! It is a common misconception that the most successful pizza chefs are male.
While we only mentioned 7 of the best female pizza chefs in the world, there are countless other women who are dominating the industry by storm. Hopefully, this list has introduced you to some of pizza's most skilled female chefs(see also:Female Pizza Chefs We Adore).
Frequently Asked Questions
What Is A Female Pizza Maker Called?
The name for a female pizza maker in Italian is pizzaiola. The name for a male pizza maker in Italian is pizzaiolo, and the plural is pizzaioli.

Otherwise, the general name that people use in English is either pizza maker or pizza chef. The title of pizzaiola is given to a female chef who specializes in the art of Italian pizzas, and typically works in a pizzeria.

These chefs are trained in authentic and traditional Italian-style pizza making.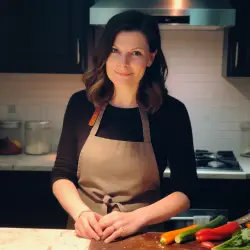 Latest posts by Barbara Hunt
(see all)