Rachael Ray is a syndicated TV food personality, homecook, and business woman.
Since her rise to fame in the early noughties, on the back of many successful business ventures in the food industry, Rachael Ray has been a mainstay on our TVs and shelves.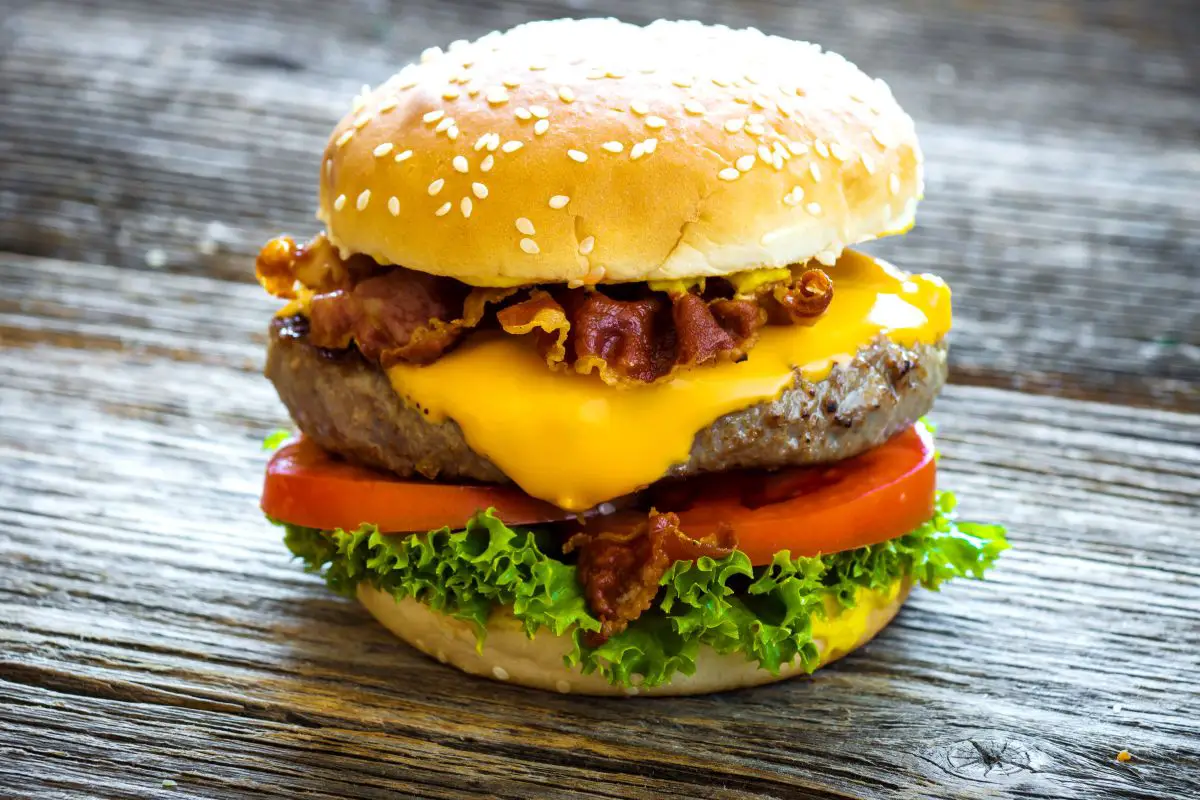 Many enjoy her no nonsense approach to cooking, geared towards those who want to get good, healthy, food on the table without having to put in too much work. 
In addition to her bubbly and likable personality, people enjoy her approach to cooking that has its feet on the ground and doesn't get too fancy.
As a result one of Rachael's specialities is burgers, something she loves herself as do most Americans.
Rachael Ray even has a whole cookbook dedicated to hamburgers, titled The Book of Burger, so you can be sure to see some interesting and also classic burger recipes (see also "Amazing Rachael Ray Chicken Recipes To Try Today").
To learn more about burgers, Rachael Ray's style, and general cooking tips (see also "Amazing Rachael Ray Turkey Meatloaf Recipes To Try Today"), read our article that collates some of Ray's best burger recipes – you could just find tonight's dinner, today!
One great thing about this recipe is that Rachael shows how to make these burgers from simple ground meat.
The latter skill being something many shy away from, but with Rachael's guidance and the handy video on the website, she makes it look so easy.
Taking this extra step can make this a special meal for a birthday, as well as allowing you to keep it healthy and lean.
Moreover, when using more than one patty it can actually be more cost effective to make it from scratch.
Perhaps most unique in the recipe is Rachael's own take on 'animal sauce' or burger sauce.
She uses sour cream as the main dairy where many would use mayo, as well as the classic company of ketchup, mustard and pickle relish.
By using sour cream you get a more delicate flavor but this also helps to keep the calories down too.
This recipe from Ray combines two American beloved sandwiches, your classic beef hamburger, but also the infamous BLT.
Again, the sauce is of note here, being a riff on your classic blue cheese sauce.
We love the idea of using smoked blue cheese as suggested by Rachael to match the bacon and sirloin used. Plus, using sour cream and buttermilk can help keep the calories low.
We agree that brioche buns are a good choice for the bread as the sweetness of the bun does well with the sharp sauce.
Again, this is a special kind of burger you would maybe make for someone's birthday, so it is a good idea to make the burgers from scratch, both for texture as well as economics
The name of this recipe comes from the fact that they were originally designed for the Super Bowl, but Rachael agrees you can have them any time of the year.
This time of year can be a bit awkward for the vegan and veggies who are invited round to people's houses for the game.
Guest or host, Rachael offers an easy way to make these burgers into veggie or vegan alternatives, with some easy modern swaps.
The super sauce for these super burgers is Rachael's take on a 'sriracha special sauce' that is spicy and sweet, a perfect accompaniment to the deeply flavored burger and its cheese, balanced by the sharp vegetable and Rachael's personal addition of soured cream.
These are crowd pleasing burgers easy to scale up and make for a crowd of eager football fans.
If you didn't get the tongue in cheek pun from Rach here, this is her take on the classic 'Big Mac' from McDonalds, with her own take on their special big mac sauce.
Everyone loves the latter mentioned fast food chain, but by making your own patties and burgers you can help reduce the calories and increase the nutrition.
We love that Rachael caters for vegans and veggies in the recipe too.
Rach's sauce is another one to learn for your arsenal and is full of clever tips.
The use of sour cream as is typical of Rach's sauces helps reduce the calories and boost the tang, while Worcestershire sauce brings that umami smack that is typical of the MSG McDonalds will use.
You will be chatting big smack about McDonald's after trying Rachael's version.
If you want a slightly different take on your generic half pound burger, Rachael has us covered again with another unique burger condiment that is worth knowing.
The 'drunk' part comes from the fact that you will use ½ a bottle of red wine in the jam, but don't worry you won't be drunk like your sauce.
Regardless, the jam she makes is so nice and if you make loads you will certainly get through it using it to top soups, other sandwiches, and in this burger, as it's a real doozy.
With a nice sharp cheese like Fontina or Asiago, or whatever you fancy, can really do well to balance the deep sweetness of the jam with the meat as does the red leaf romaine that adds bitterness.
The rich flavor of the burger's ideal for a winter warming burger or near the holidays.
Sometimes we want to enjoy the satisfaction of a burger but without the added calories or stomach weight.
This is also a great option for a celiac or gluten intolerant person as it does away with the bun and maximizes the nutrition of the salad.
As Rachael demonstrates here, healthy doesn't mean bland, and if you go to the effort of forming your own turkey patties you really don't miss the bun but maximize the flavor of the dish.
In the recipe you can also learn how to make a homemade ranch dressing that is also less calories than any other bottled sauce you can buy.
Served with your classic burger toppings of onion and tomato, on a bed of iceberg lettuce that brings a sweetness and crunch, you can be sure this burger is great even without the buns.
This is another recipe that seeks to be healthy and reduce the calories and general additions we want to avoid, while really maximizing the flavor of a low calorie burger.
The calories are reduced again by using turkey meat but Rachael is clever to stuff them with blue cheese making them rich and tasty but lean and low calorie.
As Rachael points out, it tastes like cobb salad in a club sandwich, which is a win in our books. Moreover, we see Rachael showcase her sauce skill once again with a green ranch dressing.
The green part here comes from an avocado which she adds to the ranch dressing making it suitably creamy and also healthy without imparting too much flavor that will clash with the blue cheese or bacon – genius.
Final Thoughts
It is clear that Rachael Ray (see also: Rachael Ray Leftover Pasta Recipes To Try Today)really knows her burgers at this point, she is the queen of making burger sauce that is unique and uses ingredients that just make sense.
She has lots of great tips for making burgers, how to do this easily and economically, as well as demonstrating the benefits you get from forming your own patties whether they are turkey or beef. 
All these burgers are great and show off how cooking from scratch can be easy and healthy with a few simple tips and a bit of guidance.
We hope that you have found a burger recipe you can make tonight to put a smile on the face of family and friends.
Frequently Asked Questions
What Influenced Rachael Ray's Approach To Food?
The thing about Rachael is always worth pointing out is that she started at the bottom of the food industry and worked her way up the ladder, right to the top, and some would say she has even ascended the food industry itself now and is a TV personality as much as a food writer and presenter.

Her start in the food industry, as a waitress and dishwasher, afforded her an understanding that 'food is just food'.

This latter mantra was something she learned from her mother, as well as not to take yourself too seriously.

Her mother's influence as well as a business understanding of the kitchen and the food industry, is what makes Rachael so keen on helping others overcome the vanity of cooking.

Rachael knows the struggle to get hot, healthy, and homemade food on the table and is on a mission to help all Americans succeed in this goal, even if she cuts a few culinary corners to do so.
7 Amazing Rachael Ray Hamburger Recipes To Try Today
Course: Cookbooks
Directions
Pick a recipe from above
Click the recipe name and visit the website
Collect the ingredients and the food
Enjoy – don't forget to leave a review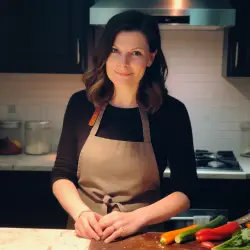 Latest posts by Barbara Hunt
(see all)