Who doesn't love a good hamburger? Whether it's as an evening meal, a barbecue, or a potluck, we can't think of a better way to get your daily dose of carbs and protein.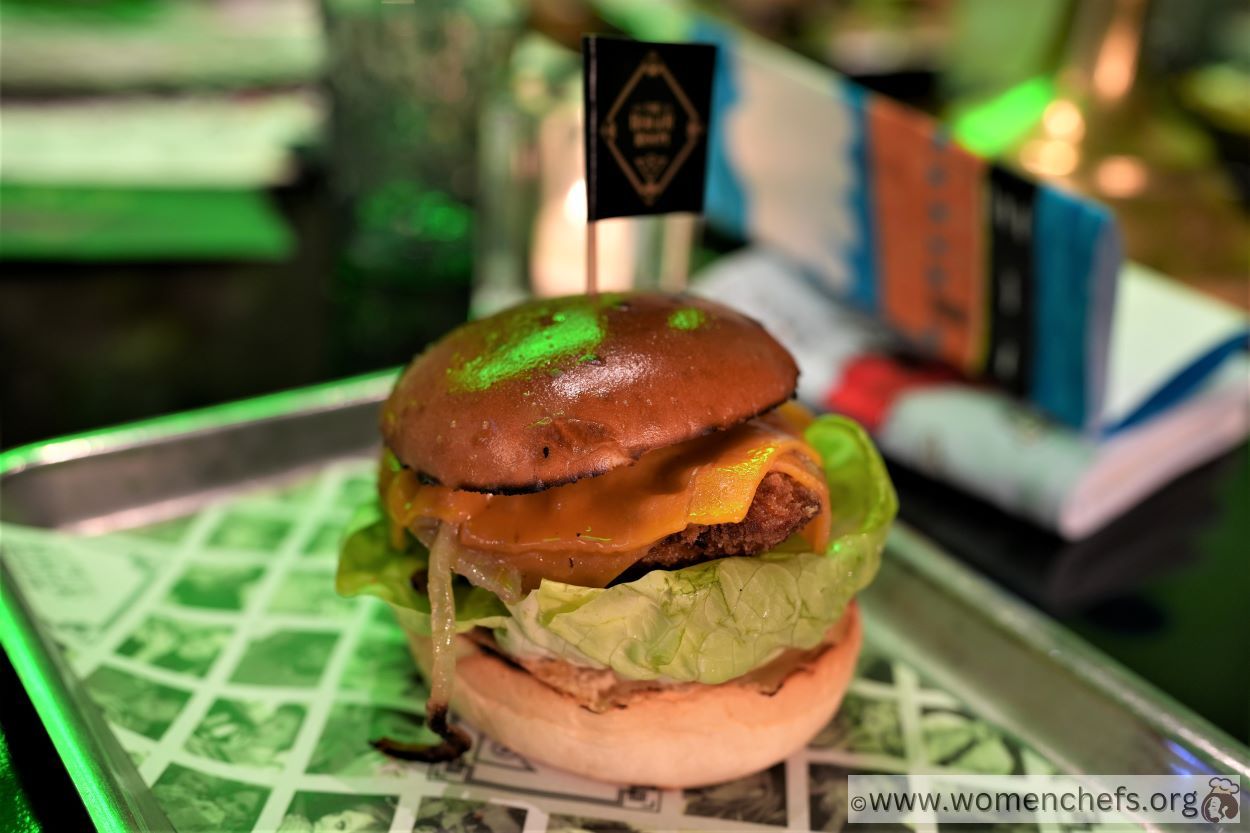 In this list, we have compiled 15 of our favorite hamburger recipes that you can make for dinner tonight or save for the next big game day or even a BBQ in the summer. 
You can make them on the stovetop or a grill, whatever works best for you in each situation.
These hamburgers from A Spicy Perspective are ready in under 30 minutes and are absolutely perfect for your next cookout. 
Something that we love about this recipe is that it's massively versatile. You can choose how you cook them, how well done they are, as well as if you want thick ⅓ pounder patties or thin griddle patties. 
They also recommend customizing the herbs and spices that they suggest to your own tastes. For example, if you like a spicier burger you can add chili flakes and cumin, but if you prefer a taste of the Mediterranean, you could try dill and parsley. 
You don't always need many other ingredients to make a fantastic burger. Sometimes, simple is better. You can always add more flavor to your toppings if you feel as though you're lacking flavor in the actual patty itself. 
Something you should always keep in mind is that you can always customize your burger depending on your own personal preferences. 
What we like about this next recipe is that it doesn't include any bland breadcrumbs in the pattie. Instead, there are tons of flavorful ingredients included in the pattie that make for a succulent bite in every mouthful.  
These burgers are best cooked on a lightly oiled grill for 4-5 minutes on each side for patties that are cooked all the way through and have juices that run clear. 
If a restaurant-style burger is more what you're aiming for, then look no further than this perfect hamburger recipe. In order to build the best burger, you want to make sure that you top it with a variety of delicious ingredients that add texture, color, and flavor. 
Anything similar to your favorite cheese, dill pickles, some kind of leafy green, and a sauce, you're good to go. 
What we love about this recipe is the inclusion of a video to show you how to make it, making it more accessible for visual learning. 
This recipe calls for a ground chuck cut of beef, which is a cut from the front of the shoulders of a cow, whereas regular ground beef is a combination of a lot of different cuts. If you use a good cut of beef like this, there will be no need for eggs and breadcrumbs in order to get your burger to stick together. 
What we love about this recipe is the simple way that they walk you through the instructions, as well as providing make-ahead and freezing instructions for however you need to prepare your food. 
Had enough of burgers for now? Check out this incredible hamburger and macaroni recipe. Altogether this meal takes less than half an hour to create because everything is able to cook and be put together at the same time. 
We love how this recipe is simple but super hearty, and guaranteed to satisfy even the hungriest of tummies. In particular, we think that this recipe is great for families because if there's one thing that kids love it's hamburgers, and if there's another thing, it's macaroni. Imagine how their faces will light up when you tell them you've combined them both into the same meal! 
Back to burgers now, we have the best burger according to Lauren's Latest. Our favorite thing about this particular recipe is the sauce. In our humble opinion, a great burger is only as good as its sauce, and Lauren's secret recipe is a real winner. 
This sauce combines mayonnaise together with ketchup, pickles, pickle juice, ground pepper, and garlic powder into a mouthwatering burger topping. 
Moving on to this delectable, super juicy burger recipe that can serve up to 8 people and be ready in under half an hour. 
Something special about this recipe is the inclusion of a Lipton's soup packet to add flavors to the burger patty. This adds such an interesting kick to the recipe and really makes it stand out. Plus, it means that it's both a lot easier to create and cheaper as well, as getting one small soup packet instead of several jars of different herbs and spices is going to be economical. 
We used to be sesame bun believers for the longest time, but we've recently been converted to the brioche burger team. The soft and delicate sweetness adds such a wonderful addition to any burger, and this recipe from Lil' Luna is no exception. 
We recommend this burger recipe for any game day or big patriotic events like Memorial Day or the 4th of July. Nothing says America like a great juicy burger.
If there's any place where we expect to get the best possible burgers, it's at a steakhouse. But what if you could make the best steakhouse burger in your own kitchen? 
Something that we really love about this recipe is the inclusion of a panade which is a mixture of bread and milk that helps keep the whole burger together very securely – no crumbly burgers here! 
We're going to look at a few celebrity chefs now, kicking off with Ina Garten and her smashed hamburgers with perfectly caramelized onions. It always takes longer to caramelize onions than people expect, so make sure that you give yourself enough time to get them right – it's so worth the effort, trust us. 
Something that we love about this recipe compared to others is the use of Gruyère cheese, rather than cheddar or mozzarella. 
We'll admit, this recipe takes over an hour, so it's definitely a larger task than the majority of these other recipes, however, if you find yourself with some extra time, you will find that you can create an absolutely incredible burger that will have everybody raving. 
The biggest part of the recipe is caramelizing the onions, which Ina recommends will take up to half an hour (though a lot of it is inactive time). The addition of thyme at this stage also adds so much to the overall flavor. 
If you want to make some big burgers (and we mean big) then you need to check out these Paula Deen Bo Burgers. Although these burgers take a little bit longer to cook than typical burgers because of the sheer size of them, they're also super simple and don't have any added flare to them. 
Got a big game or summer cookout coming up? There's no better recipe for these big moments than a Rachael Ray Game Day Super burger. Our favorite thing about this recipe is the spicy Sriracha special sauce – it's sure to be a big winner. 
The final recipe that we will be looking at today is a double patty cheeseburger from Rachael Ray. This is a super easy recipe that will satisfy everyone at the dinner table and then some. 
Something we really like about this recipe is how the cheese gets melted on the burger whilst still in the pan – it gets the perfect level of meltiness for your cheese, which makes for the perfect bite.
Conclusion
You might think that a hamburger can only be so good, but the reality is that there are some fantastic ways to improve whatever hamburger recipe you've been working on. Remember you can customize your burger however you like, just take what you like from each of the recipes and find something that you truly love. 
Frequently Asked Questions
What buns are best?
It's up to you! Some people like a sweet brioche bun, but there are others who love the texture of a sesame bun – why not try both and see what you prefer?
What Should I Serve With Burgers?
Again, it's up to your taste. Some people like thin, crispy fries, whereas others prefer steak-cut fries. You could also try sweet potato fries, a mixed salad, refried beans, or mashed potatoes. Why not load your plate up with all kinds of sides?
15 Great Hamburger Recipes You Can Make Right Now
Course: Other Recipes, Recipes
Directions
Pick a recipe from above
Click the recipe name and visit the website
Collect the ingredients and the food
Enjoy – don't forget to leave a review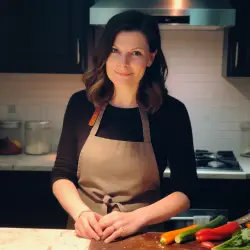 Latest posts by Barbara Hunt
(see all)