Who doesn't love lemon pasta during the summer? When you're craving something fresh and bursting with flavor, there's nothing better than a large helping of lemon pasta to satisfy you.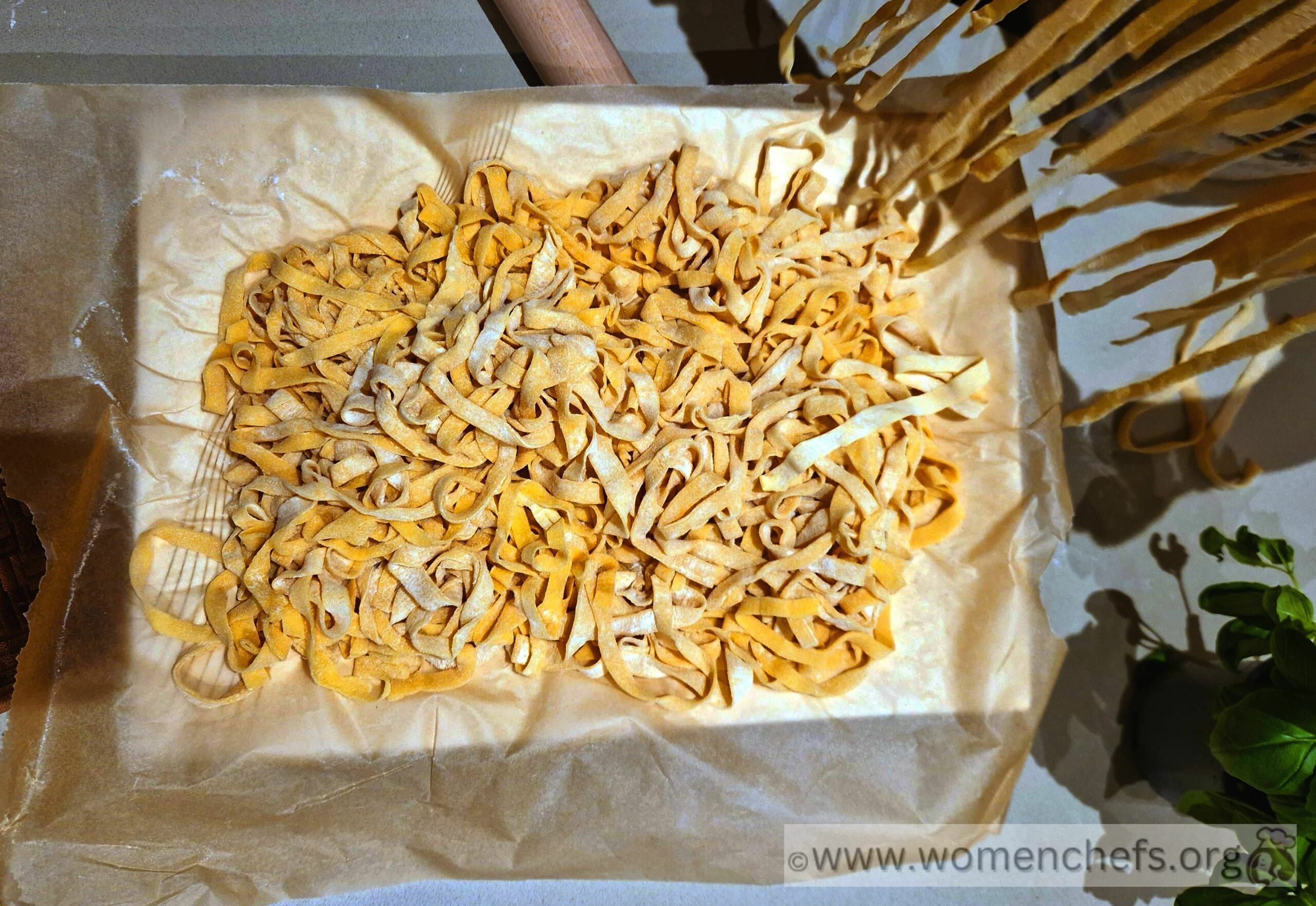 The recipes that we have chosen for this list range from super simple to more complicated, but all of them should be accessible to even a beginner.
If you like refreshing Italian food and want to try something new or spruce up an old recipe, then check out these 15 amazing lemon pasta recipes for inspiration. 
We're starting out this list strong with a perfect week night meal. This simple lemon pasta only has a few basic ingredients, however, you'd be surprised how flavorful this dish can get. 
Something that we love about this particular recipe is that it involves no butter and no cream, which means that if you're trying to reduce your fat intake, or are trying to keep dairy-free, then this recipe could be a real winner for you. 
As author Molly Baz points out in this Bon Appetite recipe, Pasta al Limone (which is literally just lemon pasta in Italian) is way more than the sum of its parts. It's not the quality of the ingredients or even the amount of complicated steps, the real secret to perfecting this recipe is the emulsion. 
You'll want to make sure that you include just a single tablespoon of butter at a time and working it into the sauce before moving on to the next one. Do this and you'll end up with a perfectly incorporated and creamy sauce.
For a go-to week night dinner that only takes about 15 minutes to whip up, check out this next recipe from Sue Moran. I'll specify that it's the sauce that's no cook – if you're having spaghetti with it, you'll still have to cook that part. 
However, the sauce comes together in a regular bowl and doesn't require any incorporating or cooking on the stove. This is one of the reasons that it's great for summer nights, particularly if it's warm. 
Here is another super simple cold lemon spaghetti that doesn't require you to cook the sauce. All of the ingredients for this should just be pantry staples, which means that it's super easy to make as a last-minute meal if you're low on time. 
We recommend serving this with a slice of fresh garlic bread – a proper Italian one to make your meal super authentic. 
If you haven't been able to tell from the recipes that we've listed so far, one of the best things about the majority of lemon pasta is its simplicity. For this pasta, you'll need little more than heavy cream, lemon, butter, and – the piece de resistance – the best parmesan available to you. 

Of course, if you hate parmesan, you would be able to use any cheese you like, but the parmesan is going to round out the flavor profile of the dish and complement the rest of the ingredients the best. 
If you're a busy person, you know the importance of a meal that takes very little time to make and leave the least amount of washing up as possible. That's one of the reasons that we really love this next recipe. 
This is a one-pot meal that will be ready and on your dinner table in less than half an hour and leave the whole family satisfied.
Something that has been sorely missing from a lot of these recipes is the great amount of garlic you can find in this next recipe. 
With the same minimal effort that you should have come to expect from lemon pasta, you can serve up bold and vibrant flavors that will keep the whole family happy and satisfied. If you end up with leftovers (which we seriously doubt) this meal will last for up to 3 days in the fridge, just make sure that you heat it up properly before serving again. 
Here we have an authentic Italian lemon spaghetti, made popular online by popular restaurants in Capri. If you want to exemplify the authentic Italian flavors and make your dish very fresh, you could even try to find a good lemon-flavored oil. 
The author of this recipe suggests that you should let the pasta sit for a few minutes in the lemon sauce prior to serving, and ensure that you add about a cup of the remaining pasta water to help it all incorporate together. 
If these other recipes haven't been creamy enough for you, then you need to check out this next recipe. 
This is a bright and refreshing pasta that everyone at the dinner table will love and need another bowl of (and maybe another bowl after that as well to take home with them).
This recipe is certainly a little more complicated than the other recipes that we've listed here, mostly because it requires you to brown your butter, however, it does at least give you in depth instructions on how to do so.
But even with that extra step, this dish should only take you about 20 minutes to finish.
We're moving onto a couple of good celebrity chef recipes now, starting strong with Paula Deen's creamy lemon linguini. 
This particular dish is far from dairy-free, and in fact contains milk, cheese, sour cream, and butter, so if you're trying to cut calories, this isn't the meal for you. However, we think that it's absolutely worth it to enjoy this mouthwateringly creamy lemon pasta. 
This next recipe is pretty similar, however, it incorporates more vegetables such as peas, and heavy whipping cream rather than milk and sour cream. 
The sauce that you end up making for this dish is a lot thicker than most of the other recipes on this list, so if that's something that appeals to you, make sure you give it a try. 
Something that we love about this recipe is that it has the quickest cook time out of all the others. The sauce comes together in a couple of minutes, then it's just a matter of waiting for the pasta to cook. 
We love Rachael Ray's pasta sauces, and this is no exception. Though this recipe might look similar to a lot of other recipes on the list, there are a few additions that really make it stand out. 
Our favorite addition is the red pepper flakes, that add another element of flavor to this dish. If you're someone who likes your food to have a bit of a kick to it, then you will love this spicy lemon spaghetti. 
Another Rachael Ray Sicilian Lemon Pasta here, but this time, with even more additions. We think that it's great to have multiple variations of the same meal under your belt so that you can always change things up depending on how you're feeling each time you come to make it. 
For example, this dish has toasted pistachios for crunch and pecorino cheese on top.
The last chef we're going to be looking at is Ina Garten. This is a very simple lemon pasta, with a full range of herbs and spices that bring out all of the flavors of this dish so well, you'll have to stop yourself from eating it out of the pan before you serve. 
Finally, we come to Ina Garten's Lemon Fusilli with Arugula lettuce. This is a slightly more complex recipe, so be sure to allow yourself time when creating it. Even still, it should be on your table in under an hour – totally worth it for such a creamy, thick lemon pasta. 
Conclusion
There are so many ways to create a satisfying and hearty lemon pasta, however, you can always trust that the meal is only going to require a few ingredients (most of which are pantry staples) and will be done in less than an hour. The majority of these recipes only take about 15 minutes, which is what makes this dish the perfect mid-week meal for busy people.
Frequently Asked Questions
What Can I Do With Extra Lemons?
Lemons are a great fruit to keep to hand because they can enhance a number of recipes, like guacamole for example, or be used in various desserts, or simply to flavor water.
What Is the Secret To Good Pasta?
If you want good pasta every time, boil the water first before adding your pasta shells. Letting the pasta sit in water as it boils will lead to pasta that is overcooked on the outside and undercooked on the inside.
15 Amazing Lemon Pasta Recipes You Need To Try
Course: Other Recipes, Recipes
Directions
Pick a recipe from above
Click the recipe name and visit the website
Collect the ingredients and the food
Enjoy – don't forget to leave a review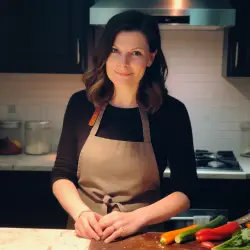 Latest posts by Barbara Hunt
(see all)