Let's dive into a shellfish sensation like no other! We've scoured the culinary seas to bring you an article full of the best shrimp recipes. The best part is that they're also super simple to make. 
Whether you're a seafood enthusiast or just looking to add some pizzazz to your dinner repertoire, these shrimp recipes are here to save the day.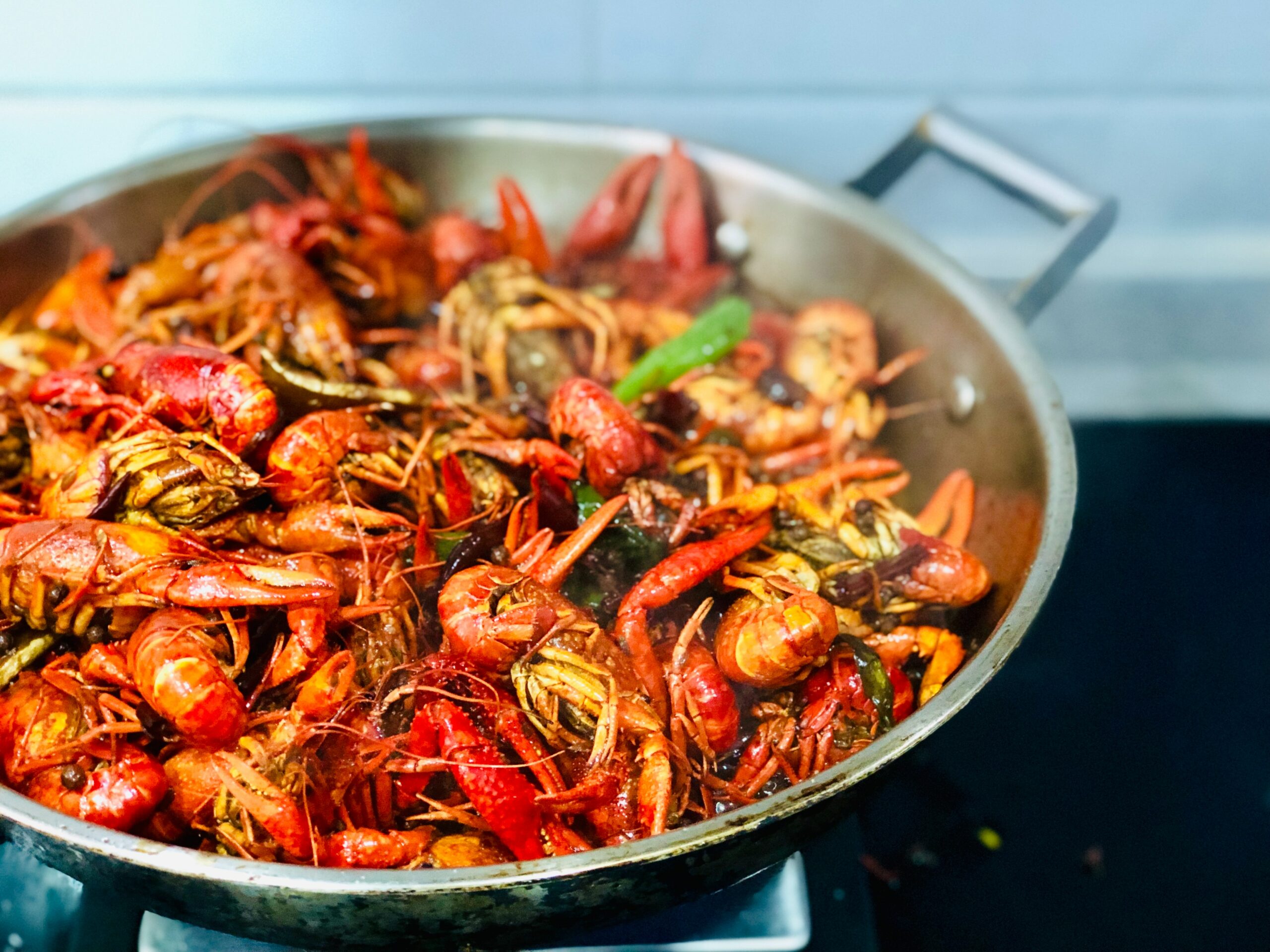 From sizzling garlic and herb shrimp to creamy chipotle shrimp pasta, we've got all your tastes and needs covered. Get ready to shimmy and shake your skillet and toss your taste buds into a flavor frenzy! 
You'll be amazed by these classic dishes with an added twist, including bold and spicy creations for those that prefer a little kick. Grab your apron, sharpen those knives, and get ready to shrimp it up in the kitchen like a culinary superstar. 
Here are our favorite shrimp recipes for you to try!
Elevate your shrimp game with Ina Garten's garlic and herb-roasted shrimp. The succulent shrimp is infused with aromatic garlic and a medley of herbs, resulting in a flavor explosion that will have you going back for seconds. 
Roasting the shrimp brings out the natural sweetness of the meat, creating a delightful caramelized crust. It's a simple yet impressive dish that will make you feel like a gourmet chef in no time! 
Indulge in the lusciousness of Ina Garten's baked shrimp scampi. This recipe takes the classic scampi to new heights by baking it to perfection. 
The shrimp is bathed in a buttery, garlicky sauce that melds beautifully with the delicate sweetness of the shrimp. Each bite is a harmonious joy of flavor, with a hint of lemon adding a refreshing zing. 
It's a dish that will transport you to the coast of Italy with every heavenly mouthful. 
Say goodbye to boring shrimp cocktails and say hello to Ina Garten's roasted shrimp cocktail. Roasting the shrimp adds a depth of flavor that takes this classic appetizer to a whole new level. 
The tender and succulent shrimp are paired with a tangy and zesty cocktail sauce, creating a tantalizing combination that will delight your taste buds. 
It's a crowd-pleaser that will have your guests clamoring for more! 
This shrimp recipe by Rachael Ray is absolutely delectable. The recipe combines the richness of pancetta with the earthy aroma of sage, creating a scrumptious combination that perfectly complements the tender shrimp. 
This is a delightful balance of salty, savory, and fragrant notes, resulting in a memorable culinary experience. It's a dish that will make your savor every bite. 
Need a quick spicy fix? Rachael Ray's 4-minute spicy garlic shrimp is here to save the day! 
With just a handful of ingredients and a blazing hot pan, you can have a plate of fiery and flavorful shrimp ready in no time. 
The garlic adds a robust aroma while the spices create a fiery kick that will wake up your taste buds. It's the perfect dish for those craving bold and exciting flavors without spending hours in the kitchen. 
This is another fiery shrimp dish to add to your repertoire. This recipe is a flavor-packed Cajun delight that will transport you straight to the heart of Louisiana. 
The shrimp is coated in a fiery blend of Cajun spices, creating a sizzling heat that will ignite your taste buds. 
Each bite is a delicious balance of smoky, spicy, and savory notes—have a glass of water prepared if you're sensitive to a little kick! This is certainly a dish for the bold and adventurous spice lovers.
Indulge in the luxuriousness of Paula Deen's butter-braised shrimp. This recipe is a celebration of buttery goodness and succulent shrimp. 
For this recipe, the shrimp is gently cooked in a luscious bath of melted butter, resulting in a tender and melt-in-your-mouth texture. 
The butter gently infuses the shrimp with a rich and indulgent flavor that is simply irresistible. It's a dish that will make you feel like you're dining in a 5-star seafood restaurant without having to leave the comfort of your own home. 
Take your grilling game to the next level with these grilled shrimp foil packs. These little foil bowls are filled with juicy shrimp, vibrant veggies, and a burst of flavors.
The shrimp are perfectly cooked on the grill, acquiring a smoky char that enhances their natural sweetness. The foil packs lock in all the juices and flavors, creating a moist and delectable dish. 
It's a fun and hassle-free way to enjoy grilled shrimp with minimal cleanup. 
This recipe is the perfect Southern comfort dish. These cheesy shrimp and grits combine the shrimp with the silky smoothness of the cheese and the smoky explosion of the grits. 
The shrimp adds a delicious burst of flavor and a touch of seafood elegance to the comforting wholesome palate of the grits. 
With each bite, you'll experience a harmonious blend of creamy, cheesy, savory goodness that will warm your soul. It's a dish that will transport you to the cozy kitchens of the South and leave you craving more. 
This dish brings together the smoky heat of chipotle peppers with a luscious creamy sauce, creating a flavor combination that is both comforting and exciting. 
The tender shrimp adds a delightful seafood twist to the pasta, making each forkful a heavenly experience. It's a dish that will satisfy your cravings for a creamy, spicy, and oh-so-satisfying meal. 
This recipe for firecracker shrimp takes the versatile seafood to a whole new level of excitement with its sweet and spicy glaze. 
The shrimp are coated in a sticky, spicy sauce that caramelizes beautifully under the heat, creating an exciting marriage of sweetness and heat. 
Each bite is a burst of flavors that will ignite your taste buds with a fiery passion. Your palate is sure to dance with joy!
Transport yourself to the sunny shores of the Caribbean with this easy jerk shrimp recipe. This dish encapsulates the vibrant and spicy flavors of Jamaican cuisine in a simple and delicious dish. 
The shrimp is marinated in a fragrant blend of jerk spices, creating a firecracker heat that is perfectly balanced with hints of sweetness and tanginess. 
With each bite you'll be taken to a tropical paradise, savoring the deliciousness of the Caribbean right at your own table. 
This recipe results in a bold and robust collection of flavors reminiscent of the South. This Louisiana classic is a celebration of the region's culinary heritage. 
The shrimp is cooked in a flavorful tomato-based sauce infused with aromatic herbs and spices, resulting in a rich and satisfying dish. 
The sauce coats the shrimp, creating a blend of flavors that will have you savoring every forkful. 
Delight in the simplicity and elegance of this shrimp linguine. This dish is a combination of succulent shrimp with al dente linguine, creating a concoction that is both satisfying and sophisticated. 
This is a dish that is perfect for both casual weeknight dinners and special occasions alike. 
Great for a spicy and savory treat, this Kung Pao shrimp recipe is a Chinese-inspired dish with complex flavors and textures. 
The succulent shrimp is stir-fried with a medley of vegetables and tossed in a bold and spicy sauce, creating a delicious combination that will awaken your taste buds. 
Final Thoughts
These 15 shrimp recipes are the key to unlocking a world of delectable flavors and culinary delights. Whether you prefer them grilled, fried, sauteed, or tossed in a vibrant sauce, these recipes offer endless possibilities to satisfy your seafood cravings. 
So, get that shopping list together and unleash your creativity to cook up so magical seafood sweetness. Remember, in the realm of shrimp recipes, the possibilities are as vast as the ocean itself!
Frequently Asked Questions
What Goes Best With Shrimp?
Shrimp is an extremely versatile crustacean and there really are no limits as to what you can serve alongside it. 

Some of our favorite side dishes include roasted Mediterranean vegetables, ginger jasmine rice, and patatas bravas. We would recommend opening yourself to experimentation and letting your imagination run wild to find what works best for you!
What's The Tastiest Way To Cook Shrimp?
Our opinion is that sauteed shrimp is the absolute best (and quickest) way to cook shrimp. It's the most common method that you'll find in various shrimp recipes. 

Sauteeing your shrimp also gives you the opportunity to toss in whatever herbs and spices are fit to your liking allowing them to combine beautifully with the fish.
15 Must-Try Shrimp Recipes That Are Super Simple
Course: Other Recipes, Recipes
Directions
Pick a recipe from above
Click the recipe name and visit the website
Collect the ingredients and the food
Enjoy – don't forget to leave a review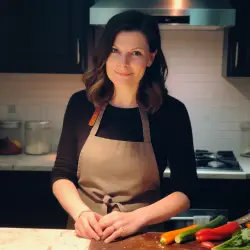 Latest posts by Barbara Hunt
(see all)