Filipino cuisine is full of captivating flavors, and shrimp plays a very prominent role in many of its most cherished dishes.

From vibrant and tangy sinigang to rich and creamy ginataang hipon, these Filipino shrimp recipes provide a tantalizing escape through the diverse culinary landscape of the Philippines.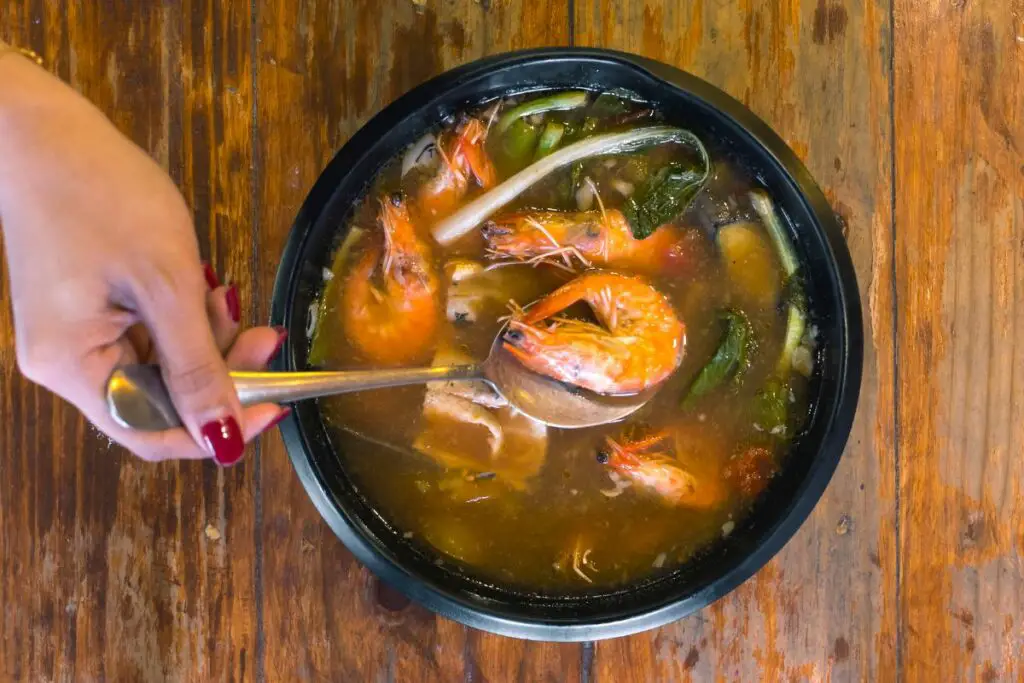 The archipelago's culinary heritage is a delightful blend of indigenous, Spanish, Chinese, and American influences, resulting in a unique dining experience that is unmistakably Filipino.
Shrimp, known as "hipon" in Tagalog, is a versatile and beloved ingredient in Filipino cooking. Its ability to absorb and complement a wide range of flavors makes it an ideal ingredient for the signature sweet, sour, and savory taste combinations.

Whether you prefer bold and spicy, milk and comforting, or fresh and zesty flavors, Filipino shrimp recipes have something for everyone.
In this article, you'll discover not only a feast for the senses but also a deep appreciation for the culture and culinary traditions that define this country. Get ready to be transported to the Philippines from the comfort of your own kitchen, one shrimp recipe at a time.
Starters
The first recipe that we're going to look at for this article is Halabos Na Hipon.

Halabos is the cooking process that used to involve boiling shrimp in salt water but has evolved in recent years to involve Sprite or 7-Up, which enhances the flavor and sweetness of the fresh shrimp.
Cooking Tip: Garlic, being a staple in many cuisines, can be quite tricky to cook. It can burn very quickly, which results in it tasting bitter. Cook on low heat to draw out as much flavor as possible before it browns.
Pairing Dish: This starter is perfect for serving before a larger Filipino pork steak dinner.
For a sweet and savory starter that is guaranteed to impress your guests, you need to try out this next recipe. Shrimp with oyster sauce is super simple to make, meaning that you can quickly whip it up while your main meal cooks.
Cooking Tip: Make sure that you drain the shrimp well before cooking; otherwise, you'll end up with excess liquid.
Pairing Dish: This dish is perfect before an authentic Filipino main course but can also be served with rice for a lighter meal.
Side Dishes
Moving on to our side dishes, ukoy is definitely one that you'll want to keep on your roster. Shrimp and vegetable fritters are typically found being sold by street vendors, but now you can make it at home!

Now you get to control how crispy and spicy these delicious fritters end up being.
Cooking Tip: Use a high-sided Dutch oven to control the temperature of the oil and prevent as much splashing.
Pairing Dish: Serve these fritters with a spicy-sour dipping sauce like a Sawsawan sauce.
Another fried shrimp delight here; this time, we're looking at a mix of two popular shrimp dishes from around the world.

Coconut shrimp is like breaded butterfly shrimp combined with a classic camaron rebosado.

With the addition of tropical coconut, this dish ends up being refreshing, sweet, and savory, all at the same time.
Cooking Tip: Be sure that you coat your shrimp evenly before placing them on a new plate; this will ensure even cooking throughout the batch.
Pairing Dish: Pair this dish with a table full of other appetizers and side dishes and a healthy portion of homemade sweet chili sauce.
The words garlic butter could come before most food items, and we would be excited to eat it, but put them in front of Shrimp, and we've already got our knives and forks at the ready.

This garlic butter shrimp, also known as shrimp dampa, takes just 25 minutes to prepare and cook, making it a very easy side dish to serve alongside a main meal.
Cooking Tip: Marinate this shrimp in lemon or orange soda to infuse it with a sweet citrus essence.
Pairing Dish: This garlic butter shrimp goes very nicely alongside a nice garlic rice.
Mains
Though it hasn't quite reached the international fame of dishes like lumpia or adobo, sinigang is one of the most popular Filipino dishes among locals.

Sinigang na Hipon is a hearty soup with the ever-present sour bite that is so common in Filipino food.
Cooking Tip: Prepare all of your ingredients first before you start cooking. It's very easy to overcook your vegetables, especially because the cooking process itself is very straightforward and only takes a couple of minutes.
Pairing Dish: Serve this dish with a large bowl of steamed rice for a complete and hearty meal.
Something that we love about this next meal is how easy it is to put together and the fact that it cooks all in one pan – we love an easy cleanup.

Our other favorite thing about ginataang hipon is the fact that you can make the meal even heartier and more delicious by adding vegetables such as spinach, kalabasa, or eggplant.
Cooking Tip: Use intact shrimp with their shells and heads still attached. This effectively locks in the delicious flavor.
Pairing Dish: You can serve this meal with garlic-roasted rice or lumpia.
In our penultimate recipe, you can study how to make an authentic pancit canton (Filipino noodles with pork and shrimp). If you're looking for a meal that will satisfy your craving for salty noodles and crunchy vegetables, then this dish has you covered.

Our favorite thing about this recipe is the fact that the majority of the ingredients are pantry staples, meaning that they can be whipped up at a moment's notice.
Cooking Tip: This dish is traditionally made in a single large wok; this ensures that all of the flavors get to mix and mingle before serving.
Pairing Dish: These noodles can typically be served with a specific type of Filipino lime called a calamansi. It's a very fragrant fruit that enhances the flavor of the entire dish. Don't despair if you can't find a calamansi, a regular lime will also do the trick.
Who doesn't love takeout kung pao shrimp? If you want to bring the flavors of your favorite Asian fusion restaurant, then you need to give our final recipe a try.

The combination of ginger, garlic, chili, and peanuts creates an incredible medley of aromas throughout your house; you'll wish you could be making this meal 24/7.
Cooking Tip: If you want your shrimp to be full and bouncy like the kind you find in good Asian restaurants, then here's what you can do: Add 1 tsp of baking soda into water and dissolve, then soak your shrimp in the water for about 25 minutes, massaging the baking soda into the shrimp gently for 5 minutes, to begin with. Make sure you rinse and dry your shrimp before you continue cooking.
Pairing Dish: This shrimp dish is amazing when served next to a yang chow fried rice.
Final Thoughts
Filipino shrimp recipes encompass a wide spectrum of flavors and textures, catering to various palates. Whether you crave a sour punch, creamy richness, fiery heat, or simply enjoy the simplicity of perfectly cooked shrimp, there's a Filipino recipe for you.

These dishes not only satisfy your tastebuds but will leave you full and happy for ages.
So, whether you're a seasoned home chef or a novice, these recipes are an open invitation to the heart of Filipino cooking. Shrimp symbolizes the adaptability and versatility that define Filipino cuisine.

We wouldn't be surprised if a few of these recipes become a beloved part of your meal plans, and the best part is the conversations that good traditional food like this can prompt.
Gather your ingredients and don your apron; these Filipino shrimp recipes aren't going to make themselves!
For more inspiration, take a look at these healthy Filipino recipes.
FAQs
What is the best way to cook shrimp?
Roasting shrimp is a very popular way to cook it: toss the shrimp in salt, garlic, olive oil, and red pepper flakes before roasting with the oven on high for about 10 minutes.

Another very popular cooking style is to devein and coat your shrimp and fry them for a few minutes until golden brown.
What is the English for Halabos?
Halabos, sometimes spelled as halbus, hablos, or halbos, is a verb that can be roughly translated to mean "to scald in saltwater" in Tagalog. It is a process of cooking that involves boiling whole shrimp in water with a little salt. However, the process has changed recently. Modern versions make use of carbonated lemon drinks like Sprite instead of water.
The 9 Best Filipino Shrimp Recipes
Course: Other Recipes
Directions
Choose a recipe
Collect your ingredients
Prepare your recipe
Enjoy your dish.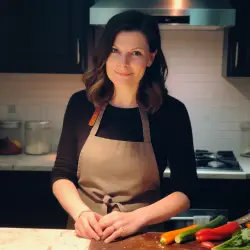 Latest posts by Barbara Hunt
(see all)