Filipino cuisine is a treasure trove of flavors, and among its gems is the delectable Pork Steak.

Bursting with mouthwatering seasonings and often served with a side of rice, this dish is a delightful experience that you can prepare at home.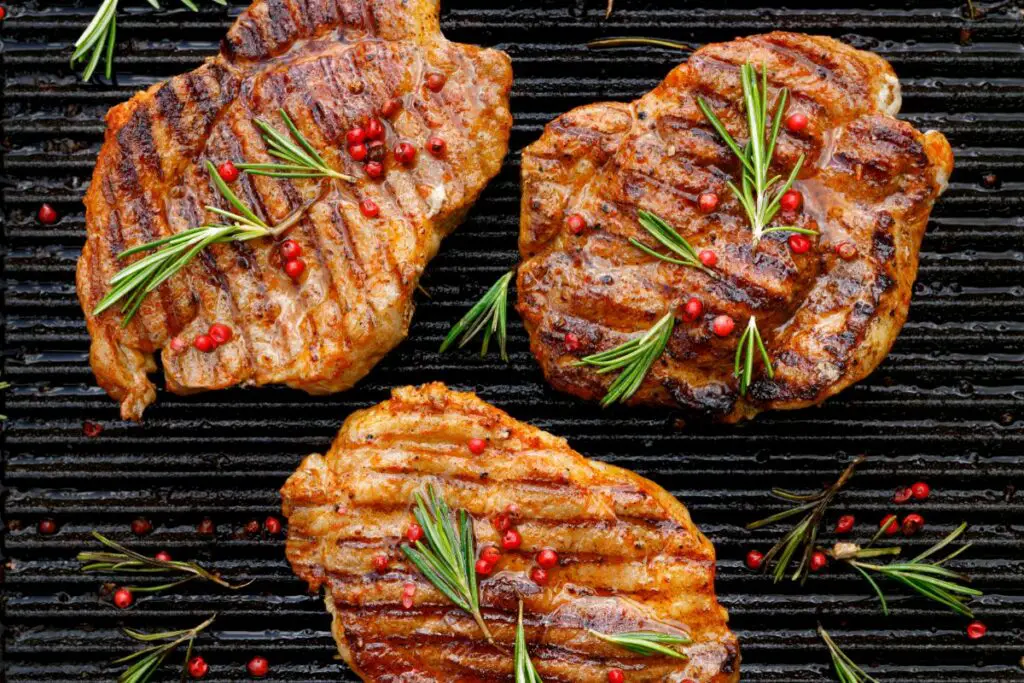 Whether you're a seasoned chef or a novice in the kitchen, we've got you covered with our 16 handpicked Filipino Pork Steak recipes.

Get ready to reinvigorate your taste buds and embark on a culinary journey that will transport you straight to the heart of the Philippines.
Simple Filipino Pork Steak Recipes
The classic Filipino Pork Steak is a delightful blend of tender pork slices marinated in a savory soy sauce and citrus sauce. It's the taste of nostalgia for many Filipinos, a timeless favorite.
Cooking Tip: For a richer flavor, marinate the pork for at least 30 minutes before cooking.
Pairing Dish: Best served with garlic fried rice and steamed vegetables.
Garlic butter steak is a flavor-packed dish with the richness of butter and the irresistible aroma of garlic.

There's nothing more filling than a hearty pork steak meal, and this is sure to satisfy even the hungriest of bellies.
Cooking Tip: Use real butter and freshly minced garlic for that gourmet touch.
Pairing Dish: Creamy mashed potatoes and sauteed spinach make for a comforting pairing.
The kare-kare pork steak is a Filipino favorite with a unique twist. The rich peanut sauce adds depth and creaminess to this dish, perfect for a date night meal.
Cooking Tip: If you want a more authentic experience, you can always make your peanut sauce.
Pairing Dish: Steamed bok choy and shrimp paste (bagoong) are traditional accompaniments.
Did you know that if you're super busy, you can make this dish in the slow cooker?
Add a tropical twist to your pork steak with this recipe. The sweetness of pineapple perfectly compliments the savory flavors.
Cooking Tip: Use fresh pineapple for a burst of flavor. Canned pineapple works, too.
Pairing Dish: Serve with coconut rice and a side of grilled corn on the cob.
BBQ pork steak is a Filipino take on the classic barbecue. These tender and flavorful pork steaks are marinated in a sweet barbecue sauce and then grilled perfectly, creating a mouthwatering dish that's perfect for any potluck or summer garden party.
Cooking Tip: Don't try to rush the marinating process; allowing the pork to soak in the barbecue sauce for several hours, or even overnight, will result in more intense flavors.
Pairing Dish: For a classic American barbecue experience, serve BBQ pork steak with coleslaw, corn on the cob, and buttered garlic bread.
Filipino Pork Steak Recipes For The Adventurous Chef
A fusion of adobo and pork steak, this recipe combines tender pork with the rich, garlicky, and slightly tangy flavors of adobo.
Cooking Tip: Allow the pork to simmer in the adobo sauce for extra tenderness.
Pairing Dish: Serve with steamed jasmine rice and pickled vegetables.
Get your taste buds dancing with this sweet and spicy pork steak. It's a tantalizing blend of flavors that will leave you craving more.
Cooking Tip: You can adjust the level of spiciness to suit your preferences – you can remove the membranes and seeds from your chilies to reduce the heat.
Pairing Dish: Enjoy with a refreshing cucumber and tomato salad.
This zesty, citrus-infused steak is a burst of freshness on your plate. The lemony notes will make your taste buds sing!
Cooking Tip: Use real lemon juice and zest for the best results.
Pairing Dish: Pair with wild rice and sauteed asparagus.
Bistek Tagalog is a Filipino favorite, and this pork steak version carries all the flavors you love with a twist.
Cooking Tip: Add a touch of Worcestershire sauce for depth of flavor.
Pairing Dish: Serve with garlic, mashed potatoes, and buttered green beans.
Teriyaki is a very popular sauce across Asia, so it's no surprise that it's one of the great sauces that you can pair when making Filipino pork steaks.

With this recipe, you can dive into the sweet, salty, and slightly smoky world of teriyaki and create a meal that is sure to satisfy.
Cooking Tip: You can marinate the pork in your teriyaki sauce for at least an hour.
Pairing Dish: Enjoy this meal with steamed white rice and stir-fried broccoli.
Sweet and tangy, this honey mustard pork steak recipe is perfect for those who enjoy some contrasting flavors in their evening meal.
Cooking Tip: Don't forget to baste the pork with the honey mustard sauce while grilling for an extra layer of flavor.
Pairing Dish: Serve it with roasted sweet potatoes and a crisp green salad.
Tamarind Pork steak, also known as "Sinigang na Boboy," is a classic Filipino dish that's sure to win over your palate with its blend of savory and sour flavors.

This dish features succulent pork slices marinated in a tangy tamarind sauce and slow-cooked to perfection.
Cooking Tip: Use fresh tamarind pulp for a more authentic meal, but tamarind paste works just as well.
Pairing Dish: Serve this with a side of steamed jasmine rice and a refreshing cucumber salad for a complete meal.
Hoisin Pork Steak is a fusion of Filipino and Chinese flavors, offering a sweet and savory experience that's simply irresistible. This recipe combines pork cuts with a rich and fragrant hoisin sauce.
Cooking Tip: When marinating the pork, be sure to brush the hoisin sauce evenly to ensure every bite is packed with flavor. Allow the pork to marinate for at least 30 minutes before cooking.
Pairing Dish: Consider serving this dish with a side of garlic fried rice and some stir-fried bok choy.
Coconut milk pork steak, also known as "Bicol Express" in some places, is a creamy and spicy Filipino dish that's sure to tickle your taste buds.

With pork slices, coconut milk, and a touch of spice, this recipe results in a rich and satisfying flavor explosion.
Cooking Tip: Stir the coconut milk well before adding it to the pork to ensure a smooth and consistent texture. Be cautious with the spice levels; it doesn't take much to turn a tongue-tingler into a fiery-hot dish for only the bravest of foodies.
Pairing Dish: Pair with jasmine rice and a side of sauteed kangkong (water spinach) for a complete Filipino dining experience.
Orange ginger pork steak is a zesty and aromatic delight that fuses the brightness of citrus with the warmth of ginger. This dish showcases juicy pork slices marinated in a vibrant orange and ginger sauce for a taste that's both refreshing and comforting.
Cooking Tip: To maximize the flavor, use fresh orange and ginger – the fresher, the better. When you come to pan-fry the pork, make sure to sear the pork to a beautiful golden brown.
Pairing Dish: Complement the citrusy flavor of orange ginger pork steak with a side of rice and a crisp green salad drizzled with a light vinaigrette.
No Filipino pork steak list is complete without the iconic Pinoy Pork BBQ, which is why we saved the best for last.

These skewered and grilled pork bites are marinated in a sweet and savory barbecue sauce and accompanied by a tangy green mango slaw that provides a refreshing contrast.
Cooking Tip: Soak your skewers in water for about 30 minutes prior to threading with the pork; this will prevent the sticks from burning in the BBQ.
Pairs With: Green papaya pickles, also known as atchara, is a popular Filipino pickled condiment that's made from unripe, green papaya. A side dish of atchara would pair perfectly with this Pinoy pork.
Ready for more? Indulge in some pork hock recipes or try these delicious filipino giniling dishes.
Final Thoughts
There you have it – the 16 best Filipino pork steak recipes to ignite your culinary senses and bring the flavors of the Philippines to your kitchen.

Whether you're in the mood for the tangy delight of Tamarind Pork or the sweet and savory fusion of Hoisin Pork, these recipes offer a delightful array of options to suit your tastes.
Now, you can embrace the warmth of Filipino hospitality and set off on a culinary trip to Asia without ever having to leave your kitchen.
Still hungry? Take a look at these Filipino shrimp recipes.
FAQs
What cut of pork is best for Filipino pork steak?
Pork belly or pork shoulder is ideal for Filipino pork steak recipes, as they offer a perfect balance of lean and fatty meat, resulting in tender and flavorful dishes.
Can I use a slow cooker for any of these recipes?
Yes, you can adapt most of these recipes for a slow cooker. Just adjust the cooking times and temperatures accordingly to ensure that the meat becomes tender and infused with the flavors.
Are there any vegetarian alternatives for these recipes?
You can substitute pork with tofu or tempeh to create delicious vegetarian versions of these Filipino pork steak recipes. Just remember to adjust the cooking times to suit the alternative ingredients.
The 16 Best Filipino Pork Steak Recipes
Course: Other Recipes
Directions
Choose your favorite recipe from above
Gather your ingredients
Prepare your dish
Enjoy!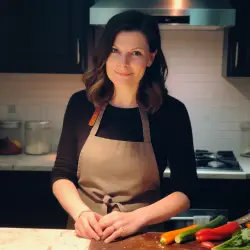 Latest posts by Barbara Hunt
(see all)