There is a lot to love when it comes to Filipino cuisine. Fusion-food by design, recipes from the Philippines take inspiration from a lot of different cultures and traditions.

This is thanks to a long history of booming trade, as well as foreign occupation and colonization. The resulting cuisine is a rich blend of Indigenous Filipino, Japanese, Spanish, American, and Chinese culinary traditions.
One of the more popular dishes to come out of this mix is Okra – a vegetable-based meal revolving around the Okra plant, which is known in some English-speaking countries as "Lady's Fingers."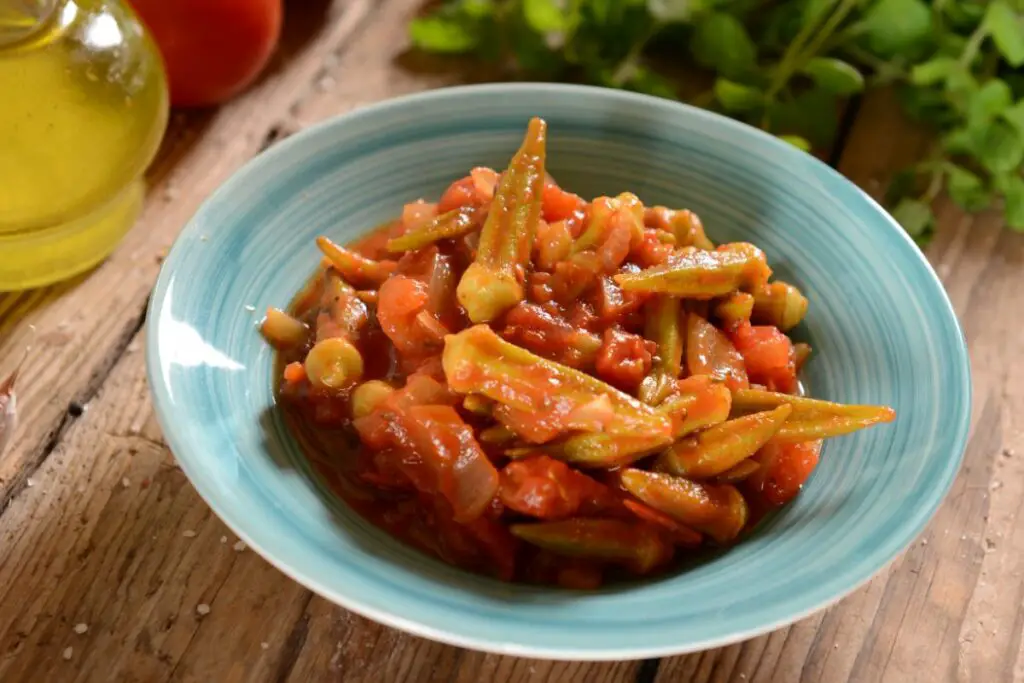 Okra is a plant that is rich in protein and fiber, as well as antioxidants and vitamins. Because of this, it is a very popular vegetable to use in stews, gumbos, and even as a fried treat (though frying isn't exactly the most nutritious way to put okra in your diet).
In this article, we will look at 10 delicious Filipino-style okra recipes that you can serve for midweek meals and fancy dinners alike. So, without any further ado, let's take a trip to the Philippines and find the best okra recipes to enjoy at home.
Meat And Okra Dishes
The first recipe that we're looking at is Ginisang Okra, also called Sauteed Okra with Pork.

This is the perfect side dish for rice-based main meals and is a great way to get more vegetables into your diet.

The best thing about this meal is how easy it is to pull together; there's nothing more complicated than sauteing onions, meaning that you can whip this meal up whenever you need an extra plate at your dinner table.
Cooking Tip: Get your hands on some really fancy extra virgin olive oil if you want to take this simple dish to new heights.
Pairing Dish: This dish pairs perfectly with fluffy Jasmine rice.
Moving on now to the ultimate comfort food: Sinigang na Baboy.

Great for lunch or a light dinner, this meal will warm you up on a cold day and satisfy your hunger for hours.

Sinigang na Baboy is absolutely packed full of vegetables, pork, and, of course, okra.

Our favorite thing about this meal is the inclusion of banana or finger chili peppers, which turn the heat up – perfect when the weather drops.
Cooking Tip: If you want to reduce the heat, you can remove the pepper seeds and membranes before adding them to the dish.
Pairing Dish: This dish is super filling on its own; you can add a side dish of rich or Pandesal (Filipino bread) to bulk the meal out.
Pork adobo is a very popular traditional Filipino dish, and it pairs perfectly with steamed okra fingers. For this meal, you will combine okra, pork, garlic, soy sauce, and spring onions for garnish.

The fresher that you can get your ingredients, the better the dish will turn out.

However, don't be dismayed if you can't get everything fresh that day, but you will definitely need garlic cloves rather than dried garlic in order to make the topping.
Cooking Tip: Though you might be worried that you're using a lot of garlic, don't worry! Once fried or otherwise cooked, garlic loses some of its potency.
Pairing Dish: Try serving this side dish with savory lumpia for an authentically Filipino meal.
Our next meal is a stew that is very popular in the Philippines, particularly at feast celebrations across the country.

Whilst it's a Filipino favorite, it's not particularly simple, and it does take a while to cook, so bear this in mind before you set about putting this stew together.
Cooking Tip: Though this meat version is the most traditional, nowadays, you can also find recipes for seafood and vegetable variations.
Pairing Dish: To round off this meal, serve your Kare Kare stew with rice and bagoong.
Vegetable Okra Dishes
This next dish is a great option for people who want to cut back on meat. However, it should be noted that this is not a vegetarian meal because of the use of fish sauce.

Ensaladang Okra at Kamatis combines rich tomatoes and bright okra into a deliciously refreshing salad that's great for summer.
Cooking Tip: You can substitute fish sauce with soy sauce or a vegetarian version of fish or oyster sauce in order to make this a vegetarian dish.
Pairing Dish: This salad will pair beautifully with Filipino garlic-fried rice.
Further reading: Delicious healthy Filipino dishes.
This vegan meal is chock full of different vegetables and herbs, leaving you with an incredibly nutritious meal that is sure to satisfy anyone at your dinner table.

The best thing about this meal is that because of the high protein content of Okra, you don't even need to add meat or meat alternatives.
Cooking Tip: To ensure even cooking, try to cut your pumpkin into uniform, 1.5-inch cubes.
Pairing Dish: Ginataang Gulay is typically served with rice, but you could also add some vegetarian lumpia to the table.
Another great vegetarian meal is this Filipino vegetable stew. Our favorite thing about this meal is the breaded and fried okra. This really sets the meal aside from regular stews and veggie dishes.
Cooking Tip: If you want to make this meal vegan, you can substitute the eggs for a flour and water slurry.
Pairing Dish: You can add a bowl of Filipino bread to the table for a more satisfying meal.
Grilling is a great way to enjoy Filipino-style okra, generally because the speed at which the vegetable cooks reduces how slimy it ends up.

The BBQ-charred areas of the okra will highlight the delicious earthy flavor.
Cooking Tip: Choose the largest pods when shopping for okra so that they don't slip through the grill. Assure that they're bright, dry, and firm.
Pairing Dish: You can serve these okra fingers with a variety of different dips, but we recommend a yogurt dip with toasted cumin.
Spicy Okra Dishes
If you're someone who loves a kick to their food, then you need to try this Bicol Express with Okra out. This is a pork dish made with coconut milk and loads of fresh green chilies that really pack a punch.
Cooking Tip: You can replace the pork with chicken for a less-dense meal or with tofu to make a vegetarian meal.
Pairing Dish: Serve this with steamed cauliflower rice for a super nutritious and protein-packed dinner.
There are so many delicious ways to enjoy okra, but this spicy and air-fried version has to be one of the easiest to prepare. Something that we love about this recipe is the versatility of it.

These air-fried okra fingers could be a side dish to a larger meal, a snack, or a topper for jasmine rice.
Cooking Tip: You can make your own chili-lime seasoning if you want to control the spice levels, or you can use a branded sauce like Tajin.
Pairing Dish: Pair this dish with your favorite chips and dips.
Final Thoughts
Okra is a vegetable that requires warm climates, making it very common and popular throughout many regions around the world, but it's in Filipino cuisine that we think okra really shines.
Whether you want to pair it with meat, meat alternatives, or other delicious vegetables, okra is one of the best vegetables for bulking out a meal or side dish.

One of the main reasons for this is that it's packed full of protein. Typically, you have to use meat or nuts in order to get your daily fill of protein, but okra makes it easy to get everything that you need out of one simple vegetable.
No matter your flavor preferences, there's guaranteed to be some way for you to enjoy okra. So the next time that you're in the mood for Filipino-style food, you'll have to find okra in the supermarket and add it to your dish.
You may also like these Filipino bitter melon dishes.
FAQs
What does okra taste like?
The flavor of okra has been likened to the taste of eggplant or green beans while retaining a mild, grassy quality that is unique to okra.

The texture of okra is generally its more interesting element. When cooked in certain ways, okra can turn very slimy, which is good for some meals like stews or gumbo but not so great for salads.

This is why it's recommended to cook okra on high heat very quickly, as this leaves the veggie crisp and crunchy.
What does okra do for your body?
Okra is rich in many vitamins like C and K, which support your immune system and your blood to form clots, respectively. It also contains lots of antioxidants and other nutrients that are helpful in supporting a healthy body.
The 10 Best Okra Recipes Filipino Style
Course: Other Recipes
Directions
Choose a recipe
Gather your ingredients
Prepare your dish
Enjoy your meal.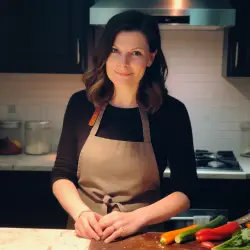 Latest posts by Barbara Hunt
(see all)