Bitter melon, also known as ampalaya in Filipino cuisine, is a unique and intriguing ingredient that has left an indelible mark on the Philippines' culinary landscape.

With its distinct bitter taste and impressive health benefits, ampalaya has become a beloved component of Filipino dishes.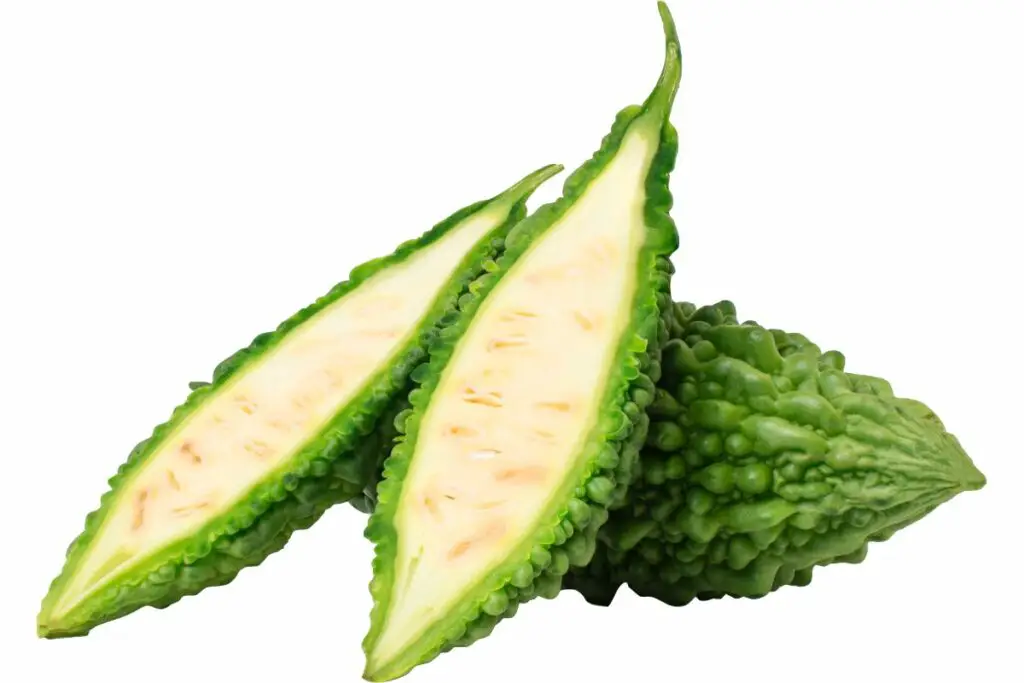 Hailing from the lush tropical islands of the Philippines, ampalaya embodies the nation's love for bold and complex flavors. Its sharp bitterness can be balanced with a variety of different ingredients, creating dishes that are as nutritious as they are delicious.
Ampalaya is a staple in Filipino households, embodying the archipelago's deep-rooted traditions and vibrant culture.

Whether you're a seasoned chef or just an adventurous home cook, these recipes will offer a tantalizing taste of the Philippines right in the comfort of your own kitchen.
Appetizers
The first recipe on our list is a simple guide to preparing basic bitter melons.

You should be able to buy ampalaya in Asian supermarkets throughout the year. Sometimes, they'll be called ampalaya, bitter melons, or bitter gourds, but you will be able to recognize them from their unique, bumpy green appearance.

The best melons will be firm, have a consistent color, and be small to medium in size – these are all signs of freshness.
Cooking Tip: If you want a milder experience, you could always look for the yellow-green variety of bitter melon.
Pairing Dish: These melons are great as an interesting side dish or as part of a refreshing salad.
This next recipe is great as either an appetizer or a side dish for an Asian-themed meal. Ampalaya mixes red onion and tomato to make this refreshing and palate-cleansing appetizer.

This is a great way to appreciate the unique flavor of ampalaya without making it the main focus of a meal.
Cooking Tip: Slice your melon as thin as possible to allow the salt to absorb into the flesh and neutralize the bitterness of the ampalaya.
Pairing Dish: This salad is best served before or with a fried seafood meal like shrimp or fish.
For more veggie inspiration, take a look at these Filipino vegetarian dishes.
Speaking of fish, this next appetizer is a delicious stir-fry made with ampalaya, tomatoes, eggs, and shrimp. It makes a great starter for a fancy meal or as a light lunch.

The best thing about this meal is that the majority of the ingredients are pantry and refrigerator staples, making it pretty budget-friendly as well.
Cooking Tip: If you're not a massive fan of shrimp, you could always swap it out with prawns or diced pork.
Pairing Dish: To make this appetizer a full meal, you could always serve it with steamed jasmine rice.
The last appetizer that we're going to look at is this recipe for ampalaya with egg. It is a delicious medley of sauteed fruits, shrimp, and pork and is a super easy and nutritious starter, side dish, or even a full meal.
Cooking Tip: You should try to remove as much of the plinth as possible from the ampalaya, as this is the part of the fruit that holds a lot of the bitter flavors.
Pairing Dish: This meal would be great to serve with warm tortillas for brunch.
Mains
If you're ready to move on to the main course, then let's start by looking at this beef stir-fry with bitter melon. This is probably one of the best ways to incorporate ampalaya into your meals without it overpowering the rest of the meal.

The best part of this meal is how simple it is to make for a weeknight meal.
Cooking Tip: Removing the bitterness also removes some of the nutrients and health benefits that come with the melon. You could try increasing your tolerance for the bitterness over time so that you can still reap the benefits.
Pairing Dish: Serve ampalaya con carne with rice for a hearty and filling meal.
This next meal is another great seafood dish that features ampalaya with sauteed sardines and tomatoes mixed with toasted garlic and scallions.

Something that we love about this meal is that you can enjoy it for breakfast, lunch, or dinner – whenever you're in the mood for some bitter melon, you can whip up this easy ginisang sardinas with ampalaya.

Cooking Tip: Preparing some bitter melon when you have the time will speed up the process of making meals like this because you won't have to wait to neutralize the bitterness of the melon.
Pairing Dish: We love serving this meal with fried shrimp fritters or garlic fried rice.
For a meal that's perfect for lunch or a light dish on a weeknight or busy weekend. Whatever the occasion, ampalaya guisado is a super convenient and satisfying meal that is a great way to start introducing ampalaya into your diet.
Cooking Tip: Drain the tausi well in order to remove the excess brine where the tausi is fermented.
Pairing Dish: As well as nicely steamed rice, you could also serve this meal with tortillas or Filipino-style bread.
Side Dishes
Pinakbet is an incredibly popular Filipino dish that has started to make its way into Western cuisine. This dish includes ingredients with all different types of textures and flavors that come together to make a meal that is as unique as it is delicious.

The combination of flavors blends perfectly into this satisfying side dish.
Cooking Tip: To add some spice to your meal, you can pick up some spicy bagoong from an Asian supermarket or Filipino store.
Pairing Dish: You can pair this dish with rice or a stir-fry or make it part of an Asian-style buffet.
This next recipe is a two-in-one for delicious ways to serve ampalaya for parties or side dishes. The bitterness of the melon is reduced due to the cooking style and the mix of corn-beef.

If you're looking for a way to introduce your friends or family to this delicious ingredient, then these ampalaya rings and torta are great.
Cooking Tip: The sharper your knife, the more fine you'll be able to chop your ampalaya and onions. Try to keep your knives sharp for a better time in the kitchen.
Pairing Dish: Perfectly steamed rice or fried shrimp make excellent pairing dishes for these ampalaya rings.
The final side dish that we're going to look at in this article is this rellenong ampalaya, or pork-stuffed bitter melon rings.

Though they look like haute cuisine, they're actually really easy to make and it's a super healthy dish.

These are great for a fancy weekend dinner or even as a midweek snack. However you want to enjoy these awesome bites, you won't have long to wait for them because, once the melon is prepared, they only take a few minutes to actually put together.
Cooking Tip: Though this recipe is made with ground pork to better compliment the flavor of the sauce, you could easily substitute in ground beef or chicken if you prefer. For a veggie touch, you could also make use of tofu or other meat alternatives.
Pairing Dish: You can serve this over a bowl of rice, noodles, or with flatbread.
Final Thoughts
Ampalaya, or bitter melon, is more than just a vegetable – it's a symbol of the Philippines' indomitable spirit, taking life's bitter moments and creating something that is delicious and comforting.
This sour veggie, when paired with the right ingredients and techniques, transforms into a symphony of flavors that'll tickle your tastebuds in all the right ways.
Whether you're on a mission to discover the flavors of the Philippines or just looking to jazz up your meal plans, these recipes open doors to an exciting world full of unique tastes and culinary experiences.
We hope that this article has inspired you to get courageous in the kitchen and try out a new and relatively unused vegetable in Western cuisine.
Ready for more? How about these delicious okra recipes?
FAQs
How do you reduce the bitterness of ampalaya?
If you need to reduce the bitterness of your bitter melon, then you need to first salt the ampalaya, then squeeze the juice out very lightly without mashing it.

After this, wash it and soak it in salt water for 20 minutes. Finally, wash the salt off and keep the ampalaya in an ice bath until you're ready to cook.

The longer you leave it in the salt water, the less bitter it will be, but you will also see a reduction in the health benefits as it loses a lot of nutrients as it soaks as well.
What benefits does eating bitter melon have on your body?
There are several great benefits to eating bitter melon, including but not limited to reducing several blood-sugar control markers, which makes it great for diabetics.

It's also high in fiber, which can help to regulate your digestive tract. However, be careful when you eat it because it is highly acidic and can cause acid reflux or heartburn if eaten too close to bedtime.
The 10 Best Bitter Melon Recipes: Filipino Cuisine
Course: Other Recipes
Directions
Select a recipe
Gather your ingredients
Make your dish
Enjoy.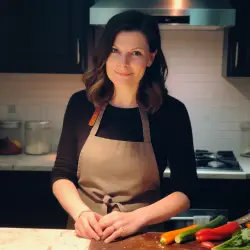 Latest posts by Barbara Hunt
(see all)