Are you tired of the same old dinner routine and looking to add some exciting flavors to your meals?

Look no further!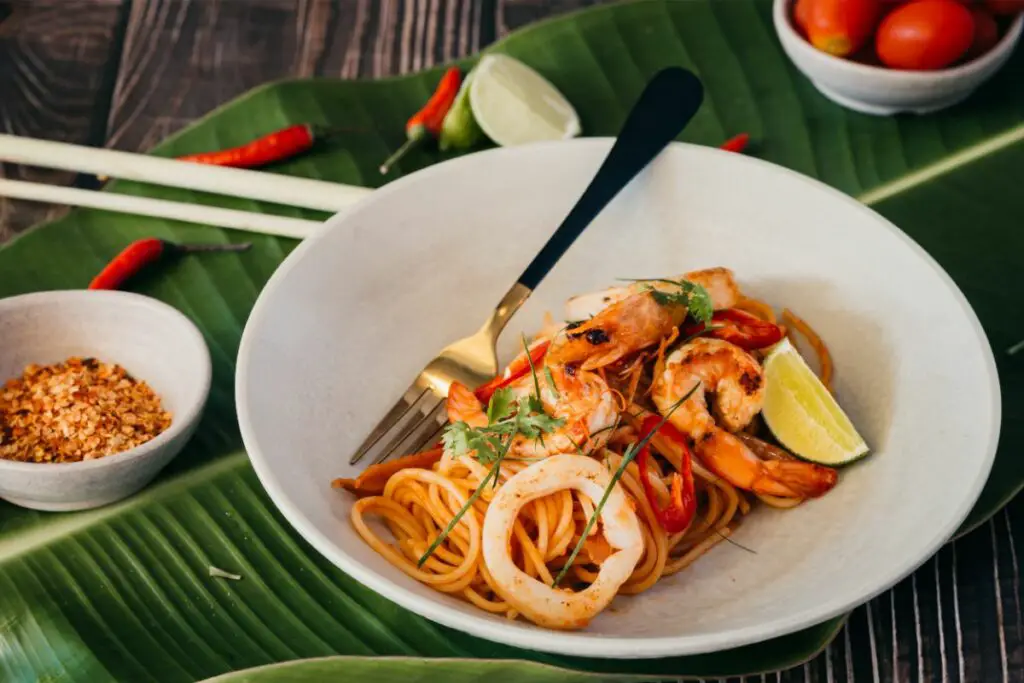 In this article, we've curated 15 amazing fish recipes that are not only delicious but also super easy to make. These dishes will surely delight your taste buds, no matter how experienced you are in the kitchen.
From succulent shrimp to savory salmon and everything in between, let's embark on a seafood journey that will leave you craving more.
Clam Dishes
Start your seafood journey with an exotic plate of fregola with clams.

This Sardinian-inspired dish combines small, toasted pasta pearls (fregola) with tender clams in a savory, herb-infused broth. It's truly a Mediterranean masterpiece.
Cooking Tip: Rinse the clams thoroughly and soak them in salted water for about an hour before cooking to remove any sand or impurities.
Pairs With: A crisp arugula salad with lemon vinaigrette complements the fregola with clams perfectly. The refreshing salad balances the richness of the dish.
Savor the taste of the sea with spaghetti and clams, an Italian classic.

The delicate brininess of the clams melds perfectly with the garlicky white wine sauce, coating each strand of pasta.
We love this dish served for a special occasion.
Cooking Tip: Don't forget to save some pasta cooking water before draining. It's a valuable ingredient that can be used to adjust the sauce's consistency.
Pairs With: A crisp and citrusy Pinot Grigio complements the dish's flavors and enhances the dining experience.
Shrimp Dishes
Indulge in the irresistible flavors of garlic butter shrimp.

This recipe features succulent shrimp sauteed in a luscious garlic butter sauce with a hint of lemon. It's a quick and luxurious dish that's perfect for any occasion.
Cooking Tip: Pat the shrimp dry with paper towels before cooking. Dry shrimp will sear beautifully and absorb the garlic butter sauce better.
Pairs With: Serve your garlic butter shrimp over a bed of creamy mashed potatoes – the creamy texture pairs wonderfully with the buttery sauce.
For a burst of vibrant flavors on a busy weeknight, try this easy pesto shrimp.

This recipe marries juicy shrimp with a fresh basil pesto, which creates a zest, aromatic dish that's a breeze to prepare.
Cooking Tip: Toast the pine nuts before making the pesto for a richer, nuttier flavor. Simply heat them in a dry skillet until golden brown.
Pairs With: A side of roasted cherry tomatoes drizzled with balsamic glaze adds a burst of sweetness to complement the earthy flavors of the pesto shrimp.
Paula Deen adds a Southern twist to this seafood dish with her shrimp and scallop lasagna.

Layers of pasta, cheese, and a creamy seafood filling create a comforting and indulgent dish.
Cooking Tip: Allow the lasagna to rest for a few minutes after baking. This helps the layers set and makes serving much easier.
Pairs With: A garden salad with a tangy vinaigrette will complement the richness of this lasagna wonderfully.
Scallop Dishes
Elevate your seafood game with lemon-garlic scallops.

These succulent scallops are seared to perfection and splashed with a zesty lemon garlic sauce that enhances their natural sweetness.
Cooking Tip: Ensure that your scallops are dry and well-seasoned before searing. A hot pan and a quick sear on each side will give you that beautiful caramelization.
Pairs With: A quinoa and asparagus salad with a light lemon dressing is a fantastic side that will complement the flavors in this dish perfectly.
Whip up a fancy date-night meal with this recipe for pan-seared scallops with lemon butter.

These plump scallops are delicately seared and served with a velvety lemon butter sauce that's sure to impress.
Cooking Tip: Ensure that the scallops aren't overcrowded in the pan so that they can sear without steaming.
Pairs With: Creamy mashed potatoes with chives are the perfect accompaniment, creating a luxurious and comforting meal.
Crab Dishes
Get ready for a taste of the coast with these amazing crisp crab cakes (try saying that three times, fast!)

These golden, crispy cakes are filled with sweet crab meat and served with a luscious tomato butter sauce.
Cooking Tip: Handle the crab meat gently to preserve its texture. Overmixing can result in mushy crab cakes.
Pairs With: Creamy coleslaw offers a cool and crunchy balance to the richness of the crab cakes.
Turn up the heat with spicy fish tacos. Crispy, seasoned fish fillets are wrapped in warm tortillas and topped with spicy mayo island fresh slaw for a flavor-packed taco experience.
Cooking Tip: For extra crunch, coat the fish fillets in panko breadcrumbs before frying. It adds a delightful texture to the tacos.
Pairs With: Homemade Mexican street corn (Elote) is the perfect side to complement the spicy fish tacos. Its creamy goodness contracts the tacos' spiciness.
Rachael Ray adds a playful twist to marine cuisine with her crab and shrimp Hush Puppies.

These golden crispy bites are filled with a savory mixture of crab and shrimp.
Cooking Tip: When frying hush puppies, maintain the oil temperature around 350°F (175°C) for the perfect golden brown exterior and a fully cooked interior.
Pairs With: Coleslaw with a zesty dressing provides a refreshing balance to the richness of Rachael Ray's hush puppies.
Fish Dishes
Warm up your palate with the exotic flavors of Thai fish and pumpkin soup.

This aromatic soup combines tender fish, creamy pumpkin, and Thai spices for a delightful fusion of flavors.
Cooking Tip: Taste and adjust the seasoning as you go. Thai cruising is known for its balance of sweet, salty, sour, and spicy, so tailor the flavors to your preference.
Pairs With: A side of Thai cucumber salad adds a refreshing contrast to the rich and spicy soup.
Our next recipe is a delectable treat in the form of seared tuna steaks.

These thick, meaty steaks are quickly seared and served with a zesty sesame ginger sauce.
Cooking Tip: For the best results, use sushi-grade tuna and sear it briefly on high heat to achieve a beautiful rare to medium-rare center.
Pair With: A side of seaweed salad brings a taste of the ocean to your plate, complementing the tuna's flavors.
Turn up the heat with blackened salmon. This fiery fish features salmon fillets coated in a flavorful spice rub and seared to create a crispy, blackened crust.

We think that this meal is perfect for those special moments like date night or a fancy, super-grown-up meal.
Cooking Tip: Adjust the spice levels to your liking by increasing or decreasing the amount of cayenne pepper in the blackening spice mix.
Pairs With: A serving of creamy garlic mashed potatoes helps cool down the heat of the blackened salmon.
Ina Garten, the legendary barefoot Contessa, takes you on a seafood journey with her Cioppino recipe.

This Italian-American seafood stew is brimming with shrimp, scallops, clams, mussels, and fish, all in a rich tomato and wine broth.
Cooking Tip: When making Cioppino, use the freshest seafood available to ensure the best flavor.
Pairs With: Crusty Italian bread makes the perfect accompaniment for dipping into the flavorful broth.
You may also like: Amazing Ina Garten Seafood Recipes To Try Today
Experience a taste of the South with Paula Deen's Savannah Seafood Gumbo.

This heart stew combines shrimp, crab, and okra in a flavorful roux-based broth.
Cooking Tip: Make a roux by cooking the flour and mat mixture over low heat until it reaches a deep, rich color. This is the key to flavorful gumbo.
Pairs With: Serve with a side of steamed white rice to soak up the gumbo's rich and savory flavors.
Final Thoughts
With these amazing seafood recipes in your culinary arsenal, you're well on your way to becoming that friend who always makes amazing food.

From the elegant simplicity of lemon-garlic scallops to the bold flavors of spicy fish tacos, each dish on this list offers a unique seafood experience.

So, gather your ingredients, follow our cooking tips, and enjoy finding your next favorite meal.
Hungry for more? Take a look at these delicious seafood side dishes to add to your meal.
Frequently Asked Questions
Can I Substitute Other Seafood In Place Of Clams In The Fregola Recipe?
Certainly! You can use mussels, squid, or even a combination of various seafood to create your own medley.
What Can I Use As A Vegetarian Alternative For Seafood In These Recipes?
For a vegetarian twist, consider using tofu, tempeh, or plant-based alternatives like jackfruit or hearts of palm in any of these recipes.
How Can I Make Sure My Fried Seafood Stays Crispy?
To maintain the crispiness of fried seafood, drain excess oil on paper towels after frying and serve immediately. Keeping the fried seafood on a wire rack instead of a plate can also help prevent sogginess.
15 Amazing Seafood Recipes You NEED To Try
Course: Other Recipes
Directions
Select a recipe from above
Gather your ingredients
Prepare your seafood dish
Enjoy.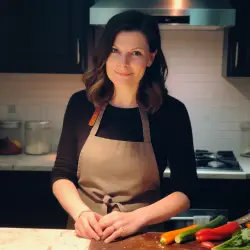 Latest posts by Barbara Hunt
(see all)