Sometimes, you're just craving a meal that is filling but doesn't sit heavy and stodgy in your stomach. Luckily, there's a perfect solution – a bowl full of sweet and citrusy pasta.
Not only is this a super scrumptious meal, but it's also the perfect balance between light and filling. It is sure to satisfy the hunger without leaving your belly bursting at the seams.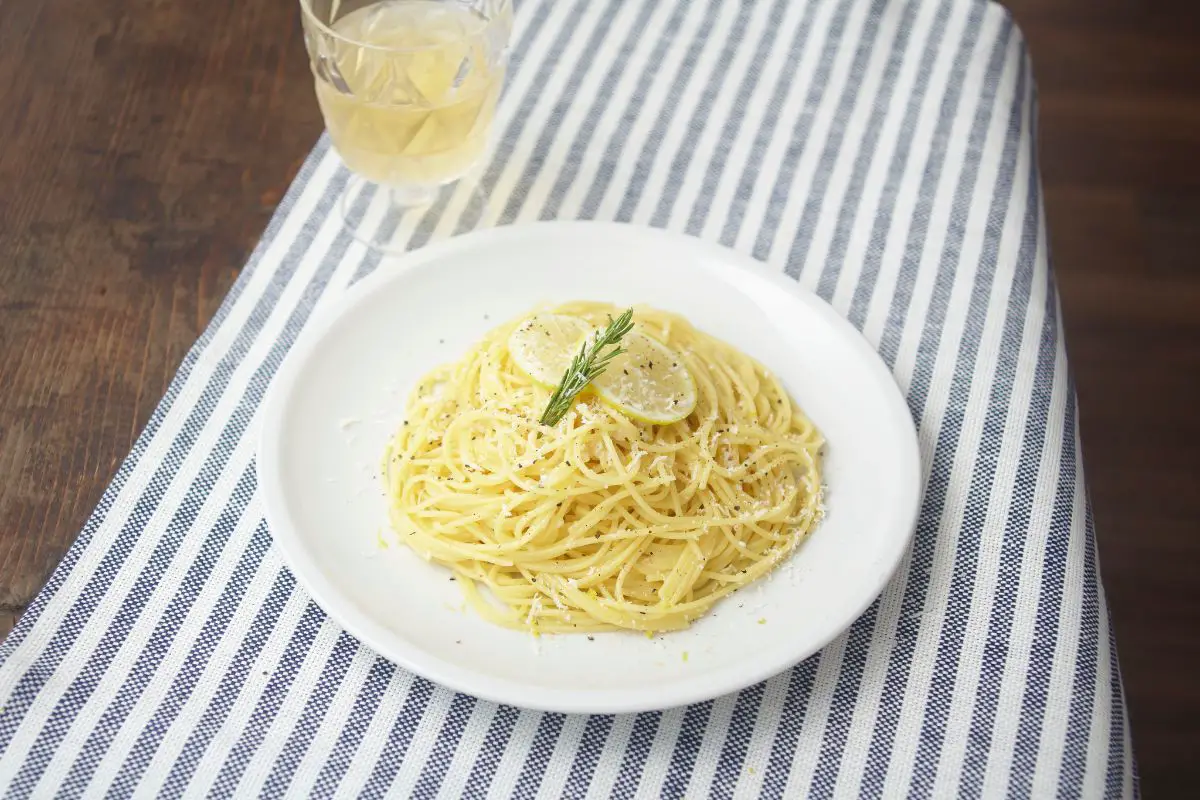 Plus, when those summer months roll around and the sun is hanging high in the sky, beating down on you with intense heat, it's the perfect refreshing option to placate a growling stomach. 
And if you thought lemon pasta comes in just one simple form, think again. There are tons of delicious options out there. And in this article, we're going to highlight some of the very best lemon pasta dishes around.
This obviously means that we'll be featuring none other than the talented chef and baker Ina Garten, along with a few other options for those with specific dietary requirements. Of course, we wouldn't leave you out either! 
So, what are you waiting for? There are no excuses. Find your favorite lemon pasta dish and give it a try today (see also "Amazing Madhur Jaffrey Recipes To Try Today")! 
This is arguably Ina Garten's most famous lemon pasta recipe, and it's really not hard to see why (see also "Best Ina Garten Lemon Chicken Recipes"). Garten understands that life is fast-paced and always busy. And many love her recipes thanks to their ease and simplicity. 
Take this recipe for instance! You'll create a delicious and delightful lemon pasta dish in no more than a mere 15 minutes. Oh, and it'll also only require three ingredients.
A dinnertime meal has never been quicker or more convenient than this one. 
The result is a bright, fresh, and flavorful dish that will have you coming back for seconds. And maybe even thirds! 
Next, we have another recipe from Ina herself that is so creamy, citrusy, and just downright delicious.
This one takes a little longer than the recipe above but can still be classed as a quick-fix meal considering it takes just 40 minutes to create. 
This dish is an absolute must-make. It features heavy cream, garlic, parmesan cheese, and many other ingredients that ensure the dish bursts with flavor in each and every bite.
Then of course the addition of arugula gives it a hint of peppery spice and a nutty aftertaste that is saliva-inducing. 
It's low effort and maintenance to make and yet the reward is still enormous. 
Ina Garten clearly knocks it out of the park when it comes to combining lemon and pasta, as here we have yet another delicious pasta recipe that is simple and easy to make.
You'll need just 6 simple ingredients for this one. 
What is so great about this pasta is the textures that you can play around with.
You have those soft but chewy linguine noodles, as well as the somewhat soft and crunchy zucchinis that taste amazing, and you also get a real hearty crunch from the pine nuts. 
All the flavors balance really well together to create a simply spiced citrus pasta that is both tasty and refreshing. 
Lemon and pasta are a match made in heaven. As are lemon and shrimp scampi. So combining them all together just makes perfect sense, right?
Well according to Ina Garten, it does. And who are we to argue with the pros? 
This simple pasta dish can be ready in just 25 minutes so you don't have to worry about slaving away behind a stove all night.
And the fusion of citrus flavor and garlicky herbiness ties together in a way that makes you wish the meal would never end. 
It's the perfect option for someone who enjoys that lighter option but wants something just a little more filling.  
If these recipes sounded delicious to you but aren't suitable for your vegan diet, never fear, we wouldn't leave you out like that.
This divine recipe achieves the exact same delicious flavor of an Ina Garten lemon pasta just without any of the offending ingredients (see also "Grilled Halibut Recipes by Ina Garten"). 
You can still expect that stunning creamy texture, you'll just substitute the cream for coconut milk. And you'll opt for a dairy-free alternative for the parmesan cheese and voila, you still get that light yet decadent meal. 
Plus, it can also be ready in under 30 minutes, making it the perfect option for a busy weeknight meal. 
When your diet prohibits you from eating both dairy and gluten, it can feel really overwhelming. The recipes available to you can massively diminish and it can leave you feeling like there's nothing to choose from. 
However, creamy lemon pasta won't be one of the meals you have to say your farewells to, since this creamy lemon chicken pasta contains no dairy or gluten whatsoever.
Not only this but it also contains no eggs, soy, peanuts, or tree nuts making it the perfect allergen-friendly option. 
The meal can be made in under 30 minutes and it tastes just as delightful as any of the other alternatives mentioned above.
The pasta is soft and citrusy and the chicken melts in your mouth and is amazingly seasoned and spiced. 
If you're restricted from eating non-vegan ingredients and anything with gluten, you may feel really limited on the meal options you have. Well, never fear because this recipe uses gluten-free pasta and all vegan products. 
It has that sweet and citrusy flavor along with a whole lot of seasoning such as garlic, peppers, and vegan parmesan cheese.
Fair warning, this dish is seriously addictive and since it is so easy to make, you'll find it difficult to choose anything else for your evening meal. 
Cutting back on the carbs? Don't let that stop you from tucking into a delicious lemon and garlicky pasta dish.
You'll be swapping out the pasta for yellow squash, but don't worry it still provides that trusted texture and flavor that you're looking for. 
With a total of just 4g of net carbs per serving and just 151 calories per portion, there's never been a better, healthier way to curb your lemon pasta cravings.
And just to tempt you even further, it's one of the quickest options about. This delightful dish will take just thirteen minutes of your day. 
Sometimes there just doesn't seem to be enough minutes in the day to get everything done.
I'm sure you can relate. And when you're pushed for time, there's nothing worse than having to slave away behind a stove – no matter how quickly the meal can be prepared. 
When this is the case, there's only one thing for it. A slow cooker recipe. This recipe is so simple and lets the appliance do all the hard work for you.
All you have to do is simply place your ingredients into the slow cooker and that's you off duty for the day. 
This recipe creates a delicious lemon pasta with herby slow cooked chicken that literally falls apart in your mouth, it's that tender. Who knew doing such little work could come with such a high reward? 
If you enjoy lemon pasta it's probably because you are head over heels for that citrus and cream combination, right? Well, then why not take it to the next level by adding even more citrusy goodness to the mix? 
In this recipe, which takes just 15 minutes by the way, you'll be adding not only lemon to your pasta but oranges too.
You'll also add some delicious flavors and seasonings such as basil, mint, garlic, and parmesan cheese to create the most fruity and flavorful pasta dish you've ever had the pleasure of trying. 
Sure pasta is great as it is, but sometimes baking it gives a little extra crunch to the pasta which makes for a much more interesting texture.
This pasta comes out of the oven oozing with sour cream and cheesy goodness which has a zesty and salty taste too. 
It takes around 45 minutes to make which makes it a great option for a weekday meal, and it's sure to go down as a treat with the entire family. 
Top Tip – don't forget to drizzle extra lemon juice over this delicious pasta bake once it comes out of the oven. 
Final Thoughts
Lemon and pasta are a match made in sun-shining heaven. As soon as Spring and Summer begin to come around, these recipes need to too.
There's no better dish that is both light, refreshing and still surprisingly filling. 
Ina Garten definitely knows her way around a kitchen, and a lemon pasta recipe, so I'd definitely encourage giving those a go.
11 Best Ina Garten Lemon Pasta Recipes To Try Today
Course: Recipes
Directions
Pick a recipe from above
Click the recipe name and visit the website
Collect the ingredients and the food
Enjoy – don't forget to leave a review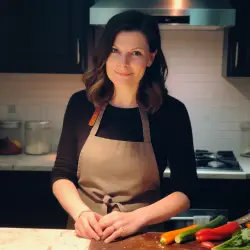 Latest posts by Barbara Hunt
(see all)