If you are in the mood for some delicious Indian or South Asian food, you may want to check out the recipes of Madhur Jaffrey.
Not only do they taste wonderful, but Jaffrey has over 30 years of experience within the industry.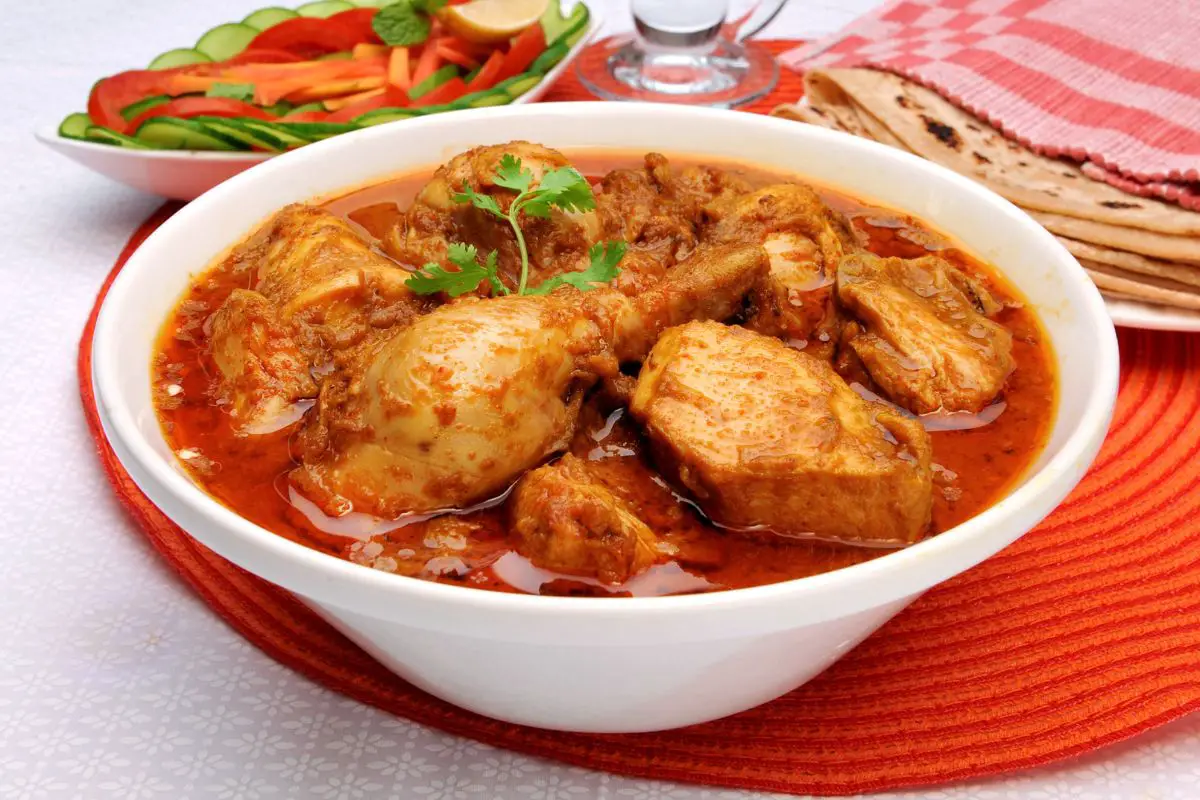 Because of this, you can feel assured that you will be creating authentic and scrumptious dishes, whether vegetarian or not.
Madhur Jaffrey's recipes are thoroughly thought out with the home cook in mind. For this reason, you will have no trouble trying to replicate classic, and not-so-classic, Indian dishes right at home (If you're looking for more healthy Indian dishes, check out our guide to our favorite Padma Lakshmi recipes here).
So without further ado, let's take a look at 10 amazing Madhur Jaffrey recipes to try today (see also "Amazing Anne Burrell Recipes To Try Today")!
Who Is Madhur Jaffrey?
Before we get onto the recipes, let's take a look at who Madhur Jaffrey is. Having been born in India, Jaffrey went on to live in both the USA and the UK.
During this time she learned how to cook, and also acted in several films and theater productions.
It was when she moved to America that Jaffrey published a book that included recipes her mom had sent her from India.
Since then she has published many more recipe books and is now appreciated for her Indian cooking.
So much so, over the years she has won numerous awards for her superb cooking skills and books, and even today she is still regarded as one of the best when it comes to Indian cooking.
She is currently still working as a cookery writer, sharing her delicious recipes with the world.
Here are some of our favorite Madhur Jaffrey recipes in no particular order:
We thought we would begin this recipe list off with a firm favorite: a baked beef curry that is suitable for a Friday night with the family. Instead of ordering takeout, why not give this delicious crowd-pleaser a try?
Surprisingly, while this curry dish is full of flavor, the ingredients list is smaller than what you would expect.
For example, all you need are garlic cloves, onions, paprika, salt, black pepper, yogurt, vegetable oil, and, of course, beef.
If you want some extra spice, then you can add half a teaspoon of cayenne pepper – or more if you want a stronger hit.
If you are bored of the yellow chicken korma that you normally get in your Indian takeout, then you will be pleasantly surprised with this Madhur Jaffrey version.
Not only will there be no yellow liquid in sight, but you will realize what you have been missing when it comes to eating a creamy, yet spicy, chicken korma.
This dish is full of warming spices: cardamom, chili, cumin, garlic, ginger, and cinnamon.
It also includes double cream and flaked almonds. You may never be able to eat takeout korma again!
While you might skip any Indian recipe that has the word 'dal' in its title due to not knowing what it is – well, we are here to tell you why it is a deliciously healthy thing to eat, especially as a vegetarian.
Dal represents legumes, split peas, pulses, and beans. These are full of protein – something many vegetarians struggle to consume in their diets.
It also means that you can substitute various ingredients in their place if you have something else in your kitchen pantry.
This wonderful recipe includes the likes of ginger, garlic, chili powder, cumin, mustard seeds, and coriander. The overall dish is a delight to the senses.
For something a little different, yet still vegetarian, we thought we would highlight this amazing tofu and shiitake mushrooms recipe.
Rather than Indian, it has an Asian influence with the use of shiitake mushrooms and soy sauce.
You can drench the dish in vegetarian oyster sauce, or use a mushroom-based condiment. The latter option pairs exceptionally well with the shiitake mushrooms.
If you are a little unsure how to cook tofu or have had it before and didn't enjoy it, well then you will really like this recipe. The tofu is fried which creates a beautiful flavor.
Who doesn't love a chicken tikka masala? This favorite takeout dish (which is used in Indian food, yet some say it was created in the UK) is full of delightful spicy flavors due to the use of coriander, garlic, cumin, and ginger.
The dish takes longer than some of the others on this list due to needing to marinate the chicken.
Preferably you will need to keep the chicken in the refrigerator for at least six hours. This enables the seasoning to work its magic on the otherwise plain meat.
Madhur Jaffrey's butter chicken recipe uses two different cooking techniques.
The first technique that is used to cook this delicious chicken is by emulating a tandoori. This is done by putting small pieces of chicken in the oven and cooking it at an extremely high temperature.
It is then simmered in a wonderfully rich and buttery sauce. What you will get at the end of this recipe is the best butter chicken you have ever tasted.
Another vegetarian delight by Madhur Jaffrey is this wonderful recipe for roasted eggplant and tomatoes – also referred to as baigan chokah.
The prep will only take you 25 minutes and includes preparing the eggplants and tomatoes ready to broil.
It has a hint of spice too due to including green chiles which are finely chopped, just to give enough heat to the dish.
You can create this as a main or side dish, just remember to add some flatbread too!
If you are looking to make a delicious dinner at the weekend, then Madhur Jaffrey's spiced yogurt leg of lamb will do the trick of satisfying the whole family. It takes around 3 and a half hours to prep and then cook.
Once it is ready to serve, you will be met with succulent chicken glazed with a sauce full of delicious heat. The sauce itself includes the likes of cloves, cardamom, cayenne pepper, and cumin.
The yogurt gives the dish a refreshing overtone.
This Jaffrey naan bread recipe includes using natural yogurt within the ingredients.
If you have never made naan bread before, then you are most certainly missing out. There is nothing better than eating homemade naan bread with a tasty curry.
Don't forget to include active dried yeast too and a couple of tablespoons of caster sugar. You will find the end result is light!
Lastly, we thought we would bring this delightful Indian rice pudding to your attention. Also known as kheer, it only takes a few ingredients to put this wonderful dessert together.
It will take up to 2 hours to make, but this is because you will need to reduce the milk content in the pan.
However, you will then need to leave it for at least 4 hours in the refrigerator to cool down – or even better, overnight.
You can add some gold leaf decoration too for a delicate touch, but this is optional.
Final Thoughts
If you are looking to make a wonderful Indian dish, then you may want to check out the recipes of Madhur Jaffrey.
Not only is she an award-winning woman in the Indian cookery space, but she has also published a plethora of recipe books within the thirty-plus years she has been active.
So, which recipe are you going to try today (see also "Amazing Julia Child Recipes To Try Today")?
Frequently Asked Questions
Where Was Madhur Jaffrey Born?
Madhur Jaffrey was born in Dehli, India, where she also spent her childhood going to school.

She then moved to the UK at the age of 19 to study acting. During these years she also taught herself how to cook.

After this, Jaffrey moved to America where she published a book of recipes that her mom had sent her. She wanted to share delicious and authentic Indian food with others.
Is Madhur Jaffrey Also An Actress?
Yes, Madhur Jaffrey is also an actress. She can be seen playing various roles in TV, movies, and theater. In one of her more recent roles, she played Seema's Mom in the Sex and the City reboot, And Just Like That.

However, she has been in many movies and TV shows that span over thirty years. Even so, she is more well-known for her cookery writing.
Does Madhur Jaffrey Write Indian Cooking Recipes?
Yes, Madhur Jaffrey mainly focuses on Indian and South Asian cooking. These are the types of recipes that Jaffrey has come to be known for.

She has perfected the art of delicious meat-based curries and authentic vegetarian chillis. It is no wonder why she is often the go-to for Indian food.
10 Amazing Madhur Jaffrey Recipes To Try Today
Course: Recipes
Directions
Pick a recipe from the list above
Click the recipe name and visit the website
Collect the ingredients and cook the food
Enjoy – don't forget to leave a review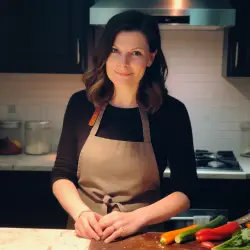 Latest posts by Barbara Hunt
(see all)