Anne Burrell is a chef best known for her appearances hosting the Secrets of a Restaurant Chef show on the Food Network, as well as co-hosting the popular program, Worst Cooks in America.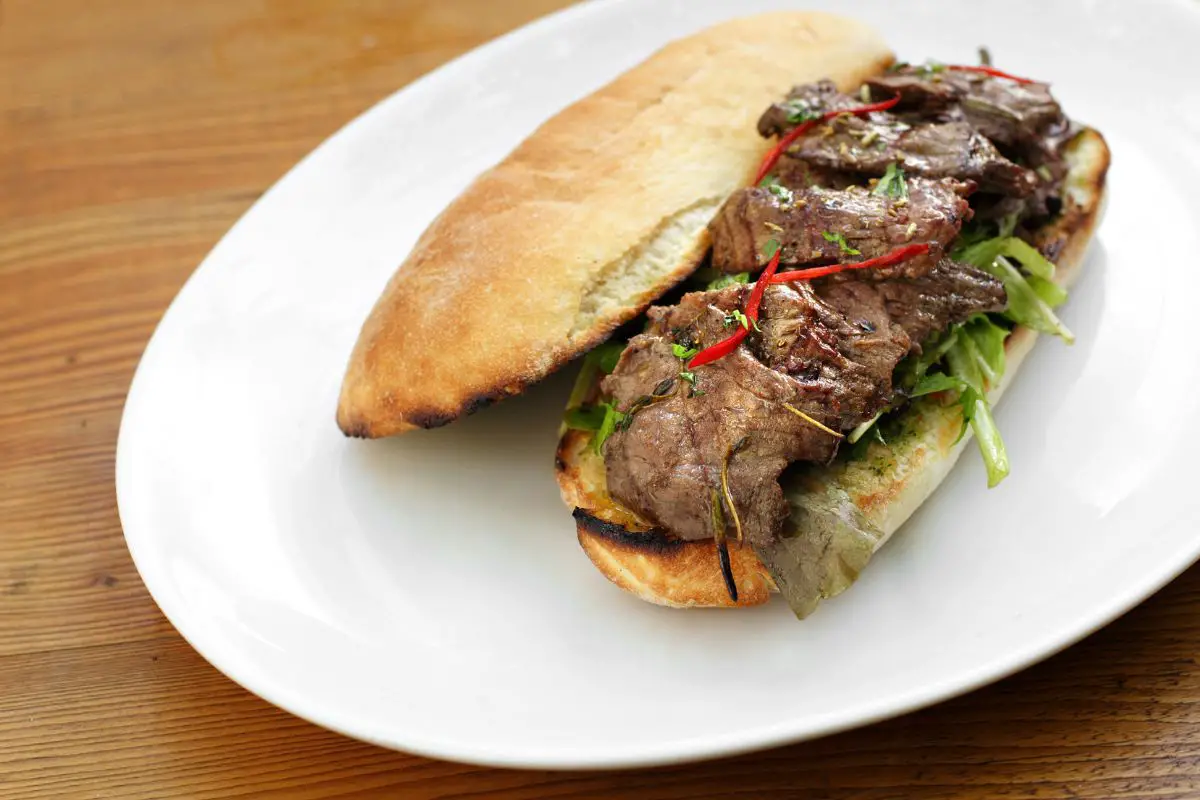 Luckily, Anne herself is one of the best cooks in America – she actually used to be an instructor at the Institute of Culinary Education! 
If you'd like to learn more about Anne Burrell's culinary style and try some of her food for yourself, we've put together a collection of recipes you need to check out. 
Here are 10 amazing Anne Burrell recipes to try today, (see also: 5 Amazing Mary Ann Esposito Recipes To Try Today)from top-tier breakfasts to incredible desserts!
Anne Burrell's rack of lamb with harissa is one of our favorite ways to prepare lamb. If you're a fan of red meat and Middle Eastern spice blends, this is the recipe for you! 
You'll need some time on your hands to prepare this dish, because it takes an hour and a half from start to finish – although, this really isn't a very long time for a whole rack of lamb. 
The lamb itself just needs to be seasoned with kosher salt and extra virgin olive oil.
For the harissa, however, you'll need more ingredients, because this is where most of the flavor comes from. 
To make the harissa, you'll need to combine olive oil and red wine vinegar with tomato paste, bell peppers, garlic, and a variety of seeds, including caraway, fennel, coriander, and cumin. You'll also add red chilies to provide some spice.
There's nothing better than a warm bowl of pumpkin soup during the fall, and if you're going to make any pumpkin soup recipe, we recommend this one. 
Anne Burrell's pumpkin soup stands out from the other recipes we've seen because it features allspice whipped cream and fried leeks. 
Fresh pumpkin is recommended for this recipe. You can use either sugar pumpkin or cheese pumpkin.
You'll also be using russet potato, garlic, celery ribs, and carrots, along with broth and white wine. 
Leeks should be added to the soup itself, with one leek kept back for the fried leek garnish.
When it comes to the whipped cream, you only need 2 ingredients: heavy cream and ground allspice.
Sticky toffee pudding is one of our all-time favorite desserts, and Anne Burrell has produced one of the best recipes ever for this dish. 
You'll be making the pudding and the sticky toffee sauce separately for this recipe, and it should only take an hour and a half altogether. 
It's not only the sauce that's sticky in this sticky toffee pudding recipe; the pudding is moist and sticky as well, thanks to the dates in the batter.
Meanwhile, the vanilla extract and dark spiced rum give it a healthy balance of sweetness and strong spice.
The sauce for the pudding is easy to make with just a few ingredients: light brown sugar, unsalted butter, whipped cream, and brandy. 
If you love your steak, you've probably tried a steak sandwich before, but we bet you haven't tried one quite like this! 
Anne Burrell's steak sandwich recipe features Camembert cheese, fried egg, onions, and chimichurri.
Once you've tried the Anne Burrell steak sandwich, there's no going back!
You need to prepare the chimichurri separately from the other sandwich ingredients.
To make the chimichurri, you'll be using white vinegar and olive oil along with onion, garlic, and a variety of herbs, including parsley, oregano, and cilantro.
For a little added spice, you can also use a fresno pepper. 
Anne Burrell recommends using filet mignons for the steak sandwiches, and adding a pinch of crushed red pepper to onions while cooking.
Like steak sandwiches, we're all familiar with the classic Caesar salad, but the Ann Burrell Caesar salad is a little different.
While kale is often thought of as a 'healthy' option rather than a tasty addition to a meal, Anne Burrell shows how kale can make some meals even more delicious with this recipe.
Unlike some of Anne Burrell's other recipes, you won't need a lot of time on your hands for this one. It only takes 20 minutes to prepare this kale Caesar salad. 
This salad is absolutely packed with flavor. The kale itself adds an earthy bitterness that regular lettuce wouldn't, but it doesn't stop there! 
The Parmigiano cheese, crushed red pepper, Worcestershire sauce, anchovy filets, Dion mustard, garlic, and lemon juice all contribute strong flavors that ensure this salad will be the exact opposite of bland.
Love French toast at breakfast time? Why not try Anne Burrell's recipe for bacon and tomato stuffed French toast?
It's a savory twist on the classic French toast, making the original recipe more balanced and higher in protein.
For the French toast, you'll need white bread, whole milk, eggs, Gruyère cheese, kosher salt, and a pinch of cayenne pepper if you want some extra spice (you can leave this out, though).
The fried eggs are prepared with olive oil and chives, while the French toast filling consists of lardons, onion, oregano, beefsteak tomato, olive oil, and some crushed red pepper.
These Almond Caramel Thumbprint cookies are based on the classic snickerdoodle cookie recipe.
You'll need an hour in total to cook and prepare them, but the final result is well worth the time spent. 
All you need for this recipe is all-purpose flour, unsalted butter, sugar, egg yolk, vanilla extract, kosher salt, cream of tartar, cinnamon sugar, half-and-half, and the secret ingredient: Werther's original soft caramels. 
The cinnamon sugar helps to give these cookies an authentic snickerdoodle flavor, while the cream of tartar replaces baking powder, allowing the cookies to rise without compromising the soft, chewy texture. 
If you follow the portions outlined in the ingredients list, you should be able to make 16 cookies per batch.
Just remember to use a microwave-safe bowl to melt the caramels!
Fried rice is always an incredible comfort meal, but if you want to take your usual fried rice to the next level, we recommend Anne Burrell's recipe for fried rice with a sunny-side up egg. 
You can make this dish using leftover rice from a takeout, but we personally recommend preparing it from scratch so that the flavors taste as fresh as possible. 
You just need some rice, onion and garlic, scallions, cilantro, soy sauce, rice wine vinegar, fresh ginger, carrot, ham, edamame beans, and canola oils.
Of course, you will also need an egg, and you can add either Asian chili pasta or sambal oelek to make your fried rice spicy. 
The instructions in this recipe guide you through the process of getting the rice perfectly crispy through just the right amount of stirring. 
Anne Burrell's pickle and bacon grilled cheese is yet another example of how this amazing chef manages to take everyday comfort recipes and make them simultaneously more sophisticated and tastier.
One of the reasons we love this recipe so much is that it only takes 15 minutes in total, and you need just 5 ingredients, so it's perfect when you're in a hurry, don't have a lot of energy, but still want something homemade and satisfying to eat. 
This toasted sandwich is best when made with sourdough bread. For the cheese, the recipe recommends cheddar.
The only other ingredients you'll need are mayonnaise, dill pickle slices, and of course, the bacon. 
Interestingly, in this recipe, the mayonnaise doesn't go inside the sandwich, but on the outsides of the pieces of bread before frying.
This makes the bread crispier and even more delicious.
Anne Burrell's crispy brussels sprouts with pancetta and walnuts makes the perfect side dish, but it's so delicious that we could eat a bowl full of it as a meal in itself! 
Only 7 ingredients are required for this recipe: brussels sprouts, walnuts, pancetta, garlic, extra-virgin olive oil, kosher salt, and crushed red pepper.
Following the quantities on the ingredients list should produce 4 servings.
Not only is this a really tasty dish, but it's also delightfully easy to make. All you need is a sauté pan, which you add the ingredients to in the right order.
The secret is finding the perfect balance for browning the brussels sprouts' leaves without burning them, but if you follow the temperature and timing guidelines in the instructions, you should be able to get it right the first time!
Final Thoughts 
As you can see from the variety and quality of these 10 recipes, Anne Burrell is a masterful chef who knows exactly what she's doing when it comes to combining and enhancing flavors. 
Whether you're in the mood for a sweet treat or something more savory, Anne has you covered with her unique takes on classic dishes, ranging from spicy lamb to sticky pudding!
Which Anne Burrell recipe will you be trying first?
10 Amazing Anne Burrell Recipes To Try Today
Course: Cookbooks
Directions
Pick a recipe from above
Click the recipe name and visit the website
Collect the ingredients and the food
Enjoy – don't forget to leave a review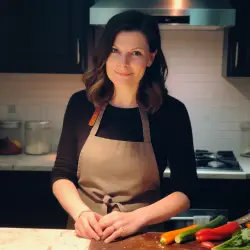 Latest posts by Barbara Hunt
(see all)