Start your morning off with a delicious Paula Deen French Toast Casserole. This classic breakfast has been transformed into a casserole that's sure to please everyone in your family.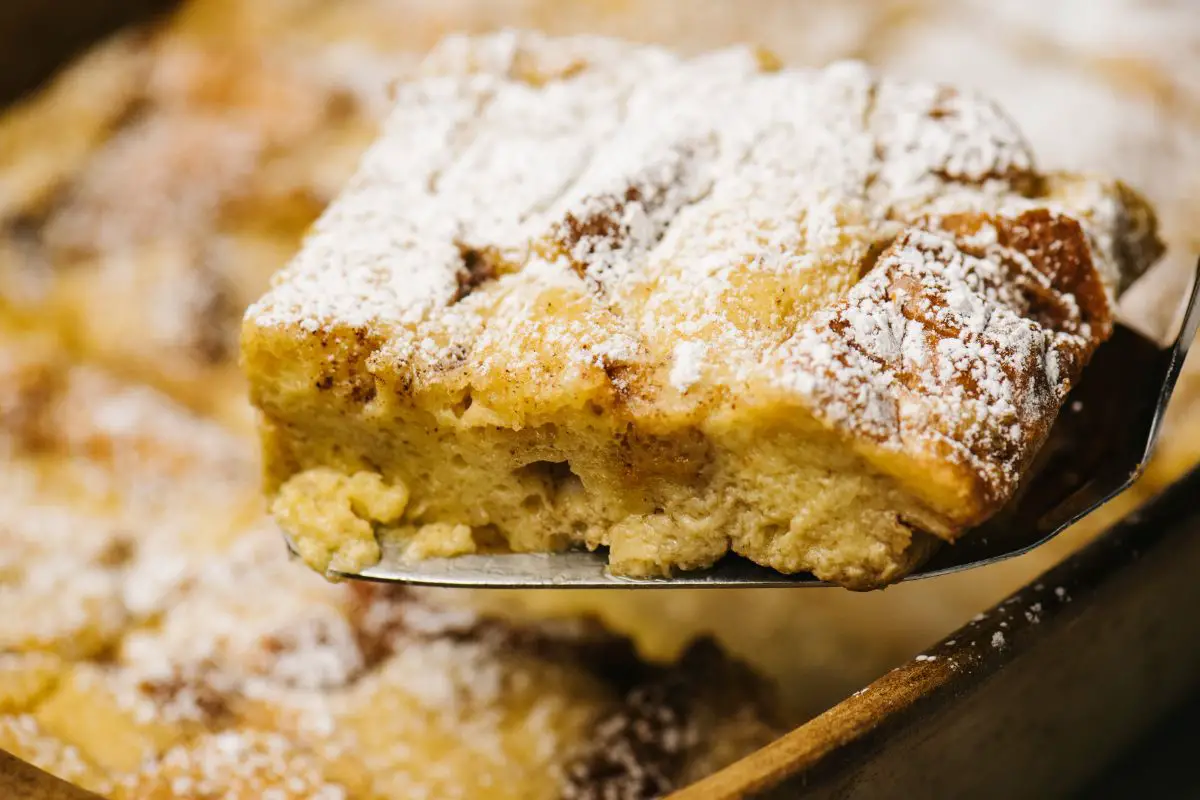 With just a few simple ingredients and minimal prep time, you can serve this warm and cozy dish for brunch or as an easy weeknight dinner. 
About Paula Deen
Paula Deen is a popular celebrity chef who has been featured on the Food Network for years. She is well-known for her down-home Southern recipes that make entertaining or meal planning a breeze. 
Her cookbooks feature hundreds of easy and delicious recipes for all occasions, so whether you're trying to whip up a biscuit breakfast or plan an entire holiday dinner, she has you covered.
From slow cookers to skillet suppers, Paula Deen offers classic comfort cuisine with modern twists. 
Not only are her dishes appealing to the taste buds, but her resourcefulness when cooking with home pantries also ensures maximum use of ingredients and minimal waste. 
Many of the ingredients used in Paula Dean's recipes can easily be found in grocery stores or local markets, making them affordable and accessible options for anyone looking to bring flavor and warmth into their kitchen. 
Additionally, her instructional videos make learning new techniques simple – allowing both experienced cooks and beginners alike a chance at greatness in the kitchen!
The thought of creating a classic comfort food like French toast has always been exciting for us. So when we stumbled across Paula Deen's Baked French Toast Casserole, we were thrilled! 
This recipe is partially prepped the night before and can be simply popped into the oven for a morning feast. Plus, it uses ingredients that are usually already in our pantry, so it's convenient too.
Baked French Toast Casserole is a perfect dish for any time of day. Created by famous chef Paula Deen, this casserole is sure to be a hit no matter the occasion (Also check out Amazing Paula Deen Broccoli Casserole). 
An easy yet delicious way to delight your family or guests, this French toast bake does not disappoint.
Using only a few common pantry items and ingredients like cubes of stale bread, eggs, butter, cinnamon, brown sugar, and more, the prep time for this recipe is only 20 minutes, and before you know it, you'll have an amazing smell-filling up your kitchen! 
Serve it either warm or cold – your choice – with some mouth-watering sweet or savory toppings. 
This list of ingredients contains all the necessary components required to craft a unique and tasty dish. The dash of salt is an important addition that will enhance the flavor of whatever is being cooked. 
Ground nutmeg and cinnamon are both classic spices that add warmth and complexity to recipes, with one teaspoon of each divided into portions for convenience.
Vanilla extract adds a distinctive sweet flavor but also offers a subtle undertone that plays off the spices nicely. 
In total, these ingredients can be used for many different recipes, from flavorful baking concoctions to savory warm meals.
Whether it's stirring them in a cake or adding them to a simmering pan, these components will deliver pleasing tastes every time. 
Paula Deen's overnight French toast is the perfect brunch or breakfast recipe for any occasion. It only takes about an hour to make and yields 16 slices of mouthwatering French toast that are cooked to perfection. 
This indulgent dish features a medley of decadent ingredients, including thick-cut white bread, eggs, cream, brown sugar, and cinnamon syrup. 
The trick is to soak the bread in this unique mixture overnight to absorb all the flavors to become incredibly fluffy and tender when cooked. 
When you're ready to serve, top it with fresh fruit, cream cheese, and a dusting of powdered sugar for an unforgettable dish your guests will love!
French toast is one of the most beloved breakfast meals, especially enjoyed during a fun family brunch. To make this classic delight, all you need is the right ingredients and some effort. 
Making French Toast can be an easy and delicious breakfast for the whole family. These instructions will help you make it with ease.
You'll need to make sure you're slicing a French loaf into twenty 1-inch slices. Anything that is left over can be used to make garlic toast or even bread crumbs. 
For an added burst of flavor, you can add ingredients like dried fruit, nuts, coconut flakes, cinnamon sugar, or peanut butter chips to the egg mixture before incorporating it into the casserole. 
Or top off your finished masterpiece with a dollop of cream cheese spread on top or drizzle melted chocolate over it. It's easy to customize this recipe based on what you have handy; just try something new each time! 
With its unique balance of sweet and savory flavors, this outstanding Baked French Toast Casserole from Paula Deen is a winner!
Cream Cheese and Cranberry Baked French Toast is a delicious breakfast dish. This hearty, sweet recipe is easy to prepare and can be served as a balanced breakfast or brunch item. 
The combined flavor of the creamy cream cheese, tangy cranberries, and caramelized crust make this truly scrumptious.
Save this recipe for those cold winter mornings when everyone is looking for something warm to fill their bellies!
Bake in the oven at 375 °F for about 25 minutes, or until lightly golden brown. Serve warm with some butter and syrup for an extra indulgent meal that your loved ones are sure to love.
Paula Deen's Pecan Cinnamon French Toast Casserole is the perfect solution for households facing temporary sink issues. With no access to water in the kitchen, we are limited in our menu options. 
This casserole requires very minimal cleanup and can be made ahead of time, giving us one less thing to worry about. 
The disposable aluminum pan not only requires less cleanup but also prevents us from exposing our family to potential bacteria that come with sitting dishes in a sinkless kitchen.
This casserole is the perfect breakfast option because it takes all ten minutes to throw together and again does not require too many hands-on techniques or steps that need a sink for cleaning. 
The combination of its sweet cinnamon flavor, crunchy pecans, and gooey texture make this dish pleasing for all ages as well. 
Paula Deen's Breakfast Casserole is a hearty and delicious dish that can easily be served for breakfast or brunch. 
This scrumptious casserole can feed your whole family and requires minimal effort to prepare, yet tastes like you spent all day in the kitchen. 
The key to this recipe is layering: beginning with a flavorful bread layer and topping with eggs, bacon, cheese, and green onions for an indulgent breakfast experience.
With just a few ingredients, it's easy to adjust the recipe to fit your family's taste preferences.
You can even mix up the type of cheese used in each layer to keep things interesting and make it easier on the wallet.
Ready in under an hour, Paula Deen's Breakfast Casserole will surely become a staple in your house during holidays or weekend breakfasts!
With simple and easy-to-find ingredients like sausage, cheese, eggs, bread, and spices, you can easily make this ahead of time for that perfect weekend breakfast. 
The sausage is cooked perfectly in the skillet first before being layered into the baking dish with all the other ingredients. Once combined, the eggs are seasoned and then poured over it all before baking!
Final Thoughts
Paula Deen's French Toast Casseroles will surely be a hit with your family and friends. They are easy to make and delicious, too! 
Whether you choose her original recipe or one of the flavor variations, you'll have a delightfully sweet dish that everyone will love. 
Frequently Asked Questions
What Are The Best Tips For Making A Good French Toast Casserole?
Making the perfect French toast casserole requires some planning ahead, but it is well worth the effort.

The first step is to layer all the ingredients in an oven-safe dish, such as a 9×13-inch baking pan. 

When it is time to bake the casserole, removing the lid is key!

Uncovering it allows for the top of your casserole to turn golden brown during cooking, which adds flavor and texture not found when cooked covered. 
What Can You Serve With French Toast Casserole?
Breakfast casseroles are a delicious and filling way to start any day.

To accompany a French Toast casserole and make the meal complete, several great side dishes come to mind.

One possibility is fresh fruit. 

Serving apples, orange slices, pineapple chunks, or other seasonal fruits alongside the casserole can add a bright note to the meal.

The sweetness of the fruit will balance out some of the savory aspects of the casserole and give diners a vitamin-packed beginning to their day.
6 Amazing Paula Deen French Toast Casserole Recipes To Try Today
Course: Recipes
Directions
Pick a recipe from above
Click the recipe name and visit the website
Collect the ingredients and the food
Enjoy – don't forget to leave a review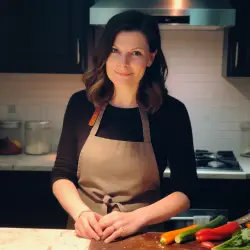 Latest posts by Barbara Hunt
(see all)