Baked beans are a classic dish traditionally made using white beans that have been parboiled and then baked in a sauce. Thanks to the versatility of beans, we can do so much with them.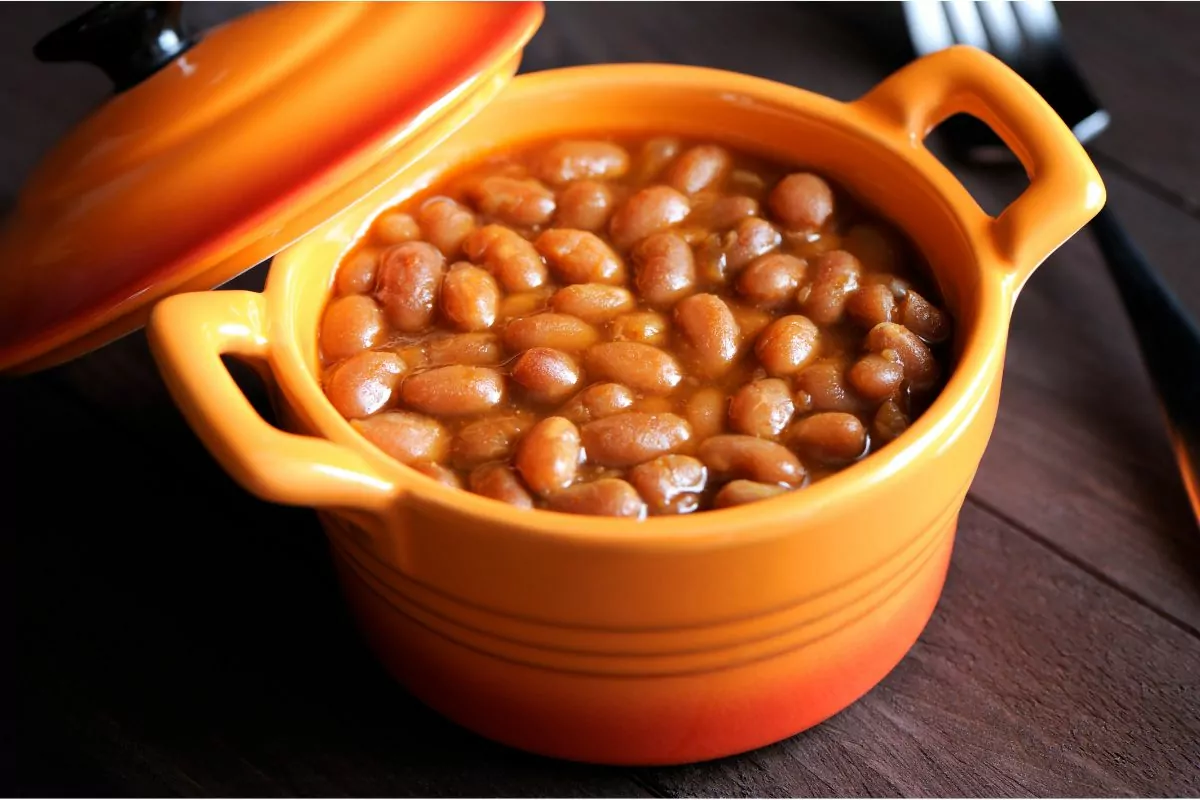 We can serve them as a hearty side dish, use them to make tasty casseroles and bake them with other ingredients to create more filling dinners. However, this versatility can make it hard to decide how to make baked beans.
With so many excellent options to choose from, picking the best recipe can be challenging. Luckily for you, we're here to help. To narrow down the options, we've put together a list of celebrity chef Paula Deen's best-baked bean recipes.
Paula Deen has a diverse list of baked bean recipes to choose from, so you can rest assured you'll find one you like. We've got 10 recipes to look at, so let's dive in!
What better place to start than with Paula Deen's signature baked bean recipe? This baked bean recipe is super simple, delicious, filling, and versatile. It can be served with a wide range of meals, as an appetizer, or on its own.
It will take just one hour for you to make a batch of Paula Deen baked beans that serves 4 people. To make things even better, this recipe only requires 10 minutes of preparation. The other 50 minutes is cooking time. 
This baked beans recipe contains bacon, onion, pinto beans, green chilies, brown sugar, water, rinsed pork and beans, salt, and pepper. The result is a rich baked bean dish that's packed with salty, savory, sweet, and spicy flavors.
Another super simple Paula Deen baked bean recipe you can make is this Southern-style baked bean recipe. This recipe is perfect for anyone that loves Southern-style food. In our opinion, it tastes best when served at a BBQ party.
The recipe gets you to coat the beans in a thick sauce that's bursting with flavor. In every bite, your taste buds will be hit with an explosion of sweet, smoky, and savory flavors. 
The best thing? It won't take you all day to make it! You can make this baked beans recipe from scratch in just 20 minutes. 
To give the beans more flavor, they are flavored with bacon, onions, maple syrup, mustard, and ketchup.
The next recipe on our list is perfect for tailgating, summer get-togethers, and potlucks. One batch of this baked bean casserole will serve 10 to 12 people so you don't have to worry about running out. 
Incredibly simple to throw together, this recipe takes approximately one hour to make.
The ingredients you need to make the casserole are olive oil, onion, pepper, shredded pork, baked beans with bacon, barbecue sauce, Worcestershire sauce, and cornbread.
As you can probably tell from the ingredients list, this baked beans recipe is very filling. While the combination of sauces is already enough to offer a barbecue flavor, you could make things more interesting by adding some cayenne pepper too. 
This will certainly spice things up a bit.
If you like the idea of a baked bean casserole but you don't want a BBQ flavor, you could make this simple baked bean casserole instead.
This recipe isn't too dissimilar to the recipe above but it leaves out the key ingredients that offer a more BBQ-like flavor.
Instead, you'll use diced tomatoes, brown sugar, mustard, salt, and pepper to give these beans a tasty flavor. The beans used in this recipe are Boston-style baked beans. 
Boston-style baked beans rely on molasses to add richness to your dish as opposed to brown sugar like traditional baked beans. It should only take 1 hour and 30 minutes to make Paula Deen's baked bean casserole (Also check out Amazing Paula Deen Broccoli Casserole).
Those of you looking for a more traditional baked bean recipe should give Paula Deen's old-fashioned baked bean recipe a try (see also "Amazing Paula Deen Scalloped Potato Recipes"). Aside from being super tasty, this recipe is very easy to make.
The ingredients list is a little extensive but the steps you need to follow to make the beans are very straightforward. There are 10 different ingredients you need to make this baked bean recipe.
This includes bacon, your choice of beans, tomato sauce, molasses, garlic, Worcestershire sauce, and onion. You can use pinto beans, red kidney beans, Great Northern beans, or a mix of all three to make the dish.
The next recipe we have for you might sound a little strange but you can't knock it until you've tried it. While the combination of baked beans and apples sounds quite bizarre, it actually works brilliantly. 
The apple helps give the dish a richer and sweeter flavor. Without it, the baked beans just wouldn't be the same. Throw bacon into the mix and we're onto a real winner. This recipe calls for one Granny Smith apple. 
This apple is quite sour too so you can expect a slightly tart flavor too. The total preparation and cooking time for this recipe is 20 minutes.
This Southern ground beef and baked beans casserole dish is filling, comforting, and big on flavor.
Featuring Boston-style baked beans, bacon, tomatoes, ground beef, and more, this is one of the best-baked bean dishes you can make if you need to feed the whole family.
Other ingredients this recipe calls for include onions, Dijon mustard, salt, pepper, and vegetable oil. Thanks to the ground beef and bacon, this is a meaty baked bean dish that doesn't necessarily have to be served as a side dish.
In fact, we'd probably say that this recipe can easily be the whole dinner. It can be served on its own or with a fresh piece of crusty bread. 
If you came here looking for a ridiculously quick and easy baked beans recipe to make, don't look any further than this Lone Star molasses baked beans recipe.
This Paula Deen recipe does ask for a long list of ingredients but it only takes 10 minutes to make.
Some of the main ingredients needed to make these baked beans are molasses, jalapenos, beer, barbecue sauce, pinto beans, garlic, bell peppers, and onions.
The barbecue sauce and jalapenos make this baked bean recipe a great option for barbecues and individuals that love Southern-style food.
All you have to do to make this dish is cook all the ingredients in one pan until soft.
If you follow a low-fat diet you don't have to cut baked beans out altogether. Paula Deen has a delicious low-fat baked beans recipe that cuts out most of the high-fat ingredients. 
For example, the recipe calls for turkey instead of regular bacon and reduced-sugar ketchup. Despite these changes, there is absolutely no difference between how good this recipe tastes compared to other baked bean recipes.
This recipe is still packed with all the flavors we've come to love from a comforting baked beans dish.
The type of beans used to make this dish are navy beans. These beans have a slightly nutty flavor and a velvety texture.
The final baked beans recipe on this list combines two classic foods to make one tasty dish. Those two foods are baked beans and hamburgers. Ready to eat in less than 1 hour and 30 minutes, this baked beans recipe is made using 7 ingredients.
Those ingredients are baked beans, tomato sauce, mustard, BBQ sauce, pancake syrup, French onion soup mix, and ground beef. 
You can serve this dish as an appetizer, for lunch, or for dinner. Having said that, you might want to serve the dish with a slice of bread for dinner as it isn't that filling.
In terms of flavor, this baked bean dish has a sweet, smoky, BBQ, and savory flavor.
Final Thoughts
In this post, we've looked at 10 of the best Paula Deen baked bean recipes you can try today(see also: 7 Amazing Paula Deen Coleslaw Recipes To Try Today). It doesn't matter what type of baked beans recipe you're looking for, we've outlined plenty of recipes you will enjoy.
Almost all the recipes on our list are extremely quick and easy to make, while all of them are incredibly delicious. All that's left to do now is head to the grocery store and pick up the ingredients you need to make one of these recipes.       
Frequently Asked Questions
What Are The Best Ingredients To Add To Baked Beans?
One of the great things about baked beans is that they work with a huge variety of different ingredients. However, some are still better than others. 

Generally speaking, the best ingredients we can add to baked beans are bacon, maple syrup, BBQ sauce, molasses, onion, ketchup, and beef.
Are Baked Beans Healthy? 
Yes, baked beans are a relatively healthy food because they are high in protein and fiber. However, their high salt and sugar content does let them down.
Which Baked Beans Are The Healthiest?
Two healthy types of baked beans are red kidney beans and pinto beans. Both contain plenty of essential nutrients.
10 Best Paula Deen Baked Beans Recipes To Try Today
Course: Recipes
Are you on the lookout for a delicious baked bean recipe? You're in the right place! In this post, we show you 10 amazing Paula Deen baked beans recipes.
Directions
Pick a recipe from the list above
Click the recipe name and visit the website
Collect the ingredients and cook the food
Enjoy – don't forget to leave a review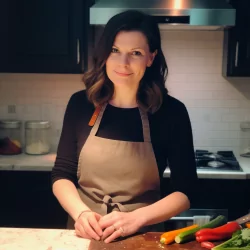 Latest posts by Barbara Hunt
(see all)