Christina Pirello is an Emmy Award-winning chef and host of the show Christina Cooks!
Coming from an Italian and Irish family, Christina has been around food and cooking all her life, and she is extremely passionate about cooking and producing top-quality meals that everyone can enjoy.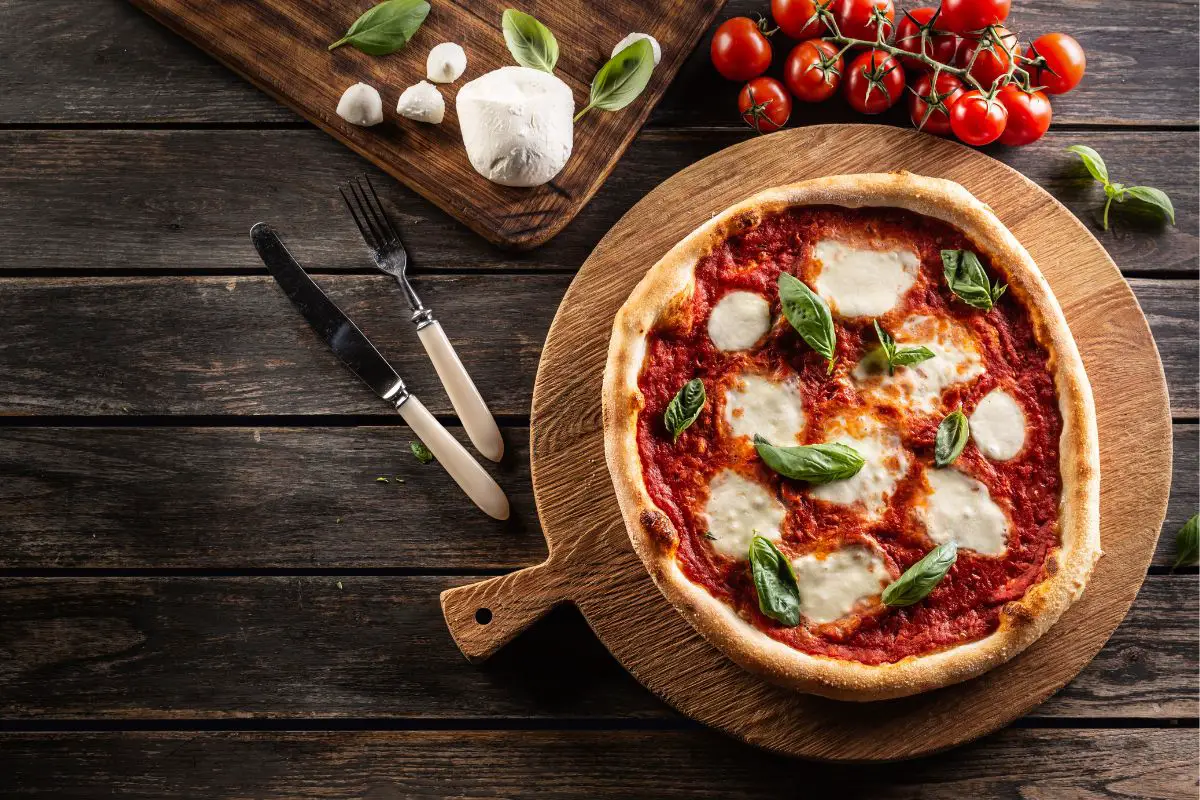 After her mother passed away, Christina moved to a new city and was diagnosed with AML.
Given the horrific news that she only had 9 months to live, Christina was introduced to Robert Pirello, who became her husband, and he introduced her to macrobiotics, which led to her discovering the power of food.
Her illness was eventually cured and she made it her mission to spread the macrobiotics knowledge she had learned to the masses. 
Christina has many wonderful recipes that are incredibly health-conscious, but still taste amazing, and we have put together a list of 10 of her recipes that you absolutely need to try today (see also "Amazing Ina Garten Quiche Recipes")! 
Whether you are in the mood for a sweet treat or you want something savory and filling, Christina Pirello has many recipes that you can enjoy!
All of her recipes are incredibly healthy, but don't let that stop you from thinking that they aren't delicious! 
If you want to find the perfect Christina Pirello Recipe for yourself, take a look at the recipes we have included on this list! 
The first recipe on this list is Christina's Vegan Easter Bread. This recipe was inspired by her late mother who would make braided bread every single Easter.
Christina and the rest of her family would always get excited when her mother made this bread, so she recreated it and added a healthy twist! 
This recipe for Easter Bread is 100% vegan, so it can be enjoyed by more people and it is incredibly delicious.
Some of the ingredients used in this recipe include sprouted whole wheat flour or whole wheat pastry flour, coconut sugar, and unsweetened applesauce. 
Though it is designed for Easter, you can enjoy Christina's Vegan Easter Bread at any time of the year, and it's a tasty, bread alternative that you will definitely want to try again and again. 
Here is another vegan recipe by Christina that you will absolutely love. She states that this is the perfect recipe to make if you have leftover brown rice that needs to be used up ASAP.
This recipe is a more satisfying and tasty way to use up brown rice and even if you are not a huge fan of brown rice, you won't be able to get enough of it in this dish! 
Christina makes her own vegan sausage from scratch for this recipe, but you can use store-bought if you would prefer!
This dish is absolutely jam-packed with flavor, using ingredients such as sun-dried tomatoes, garlic, dry white wine, and cannellini beans. 
This incredibly hearty dish is perfect for colder nights when you want a bit of comfort. 
It can be quite a challenge to find a healthy pasta dish that's also incredibly tasty, but that's exactly what Christina does with this Bucatini with Lentil Ragù! 
The ragù for this dish is made using lentils and walnuts and they blend together in a creamy sauce that is enjoyed on top of some delicious thick spaghetti called Bucatini.
This is another incredibly hearty dish that you and your whole family can enjoy. 
Christina is also known for her sweet dishes, and if you are going to try any of them, you should definitely start with her Pink Prosecco Cake!
The Prosecco soaks into the whole wheat flour sponge perfectly, so this cake is anything but dry.
It might seem like it's impossible for a cake to be healthy and delicious, but when you try this cake for yourself, you will find yourself making it again and again. 
There are quite a lot of ingredients that go into making Christian's Pink Prosecco Cake, but don't let that put you off! This recipe is a lot easier to make than it might first appear. 
Conchiglie is a type of giant shell pasta and it works incredibly well with thick sauces where you want the flavor to soak into the pasta.
For this dish, Christina goes for simplicity and uses raw tomatoes as the main ingredient, and surprisingly, it works incredibly well! 
This dish is incredibly light and airy, and it's perfect for eating for lunch or dinner. You won't feel uncomfortably full after you have eaten this dish, instead, you will feel super satisfied.
To elevate the flavor even more, use some fruity olive oil when you are making this dish. 
Also known as Biscotti al Cioccolato e Caffe, these chocolate coffee cookies make for the perfect snack because they taste delicious and they are actually quite healthy. 
They are full of intense flavor, which is perfect for anyone who likes that sort of thing, and they are soft and chewy, which is how all the best cookies are meant to be.
As with all of Christina's recipes, these chocolate cookies are also vegan too, so they can be enjoyed by even more people! 
Also known by the name Melanzane al Funghetto, this dish was inspired by a trip Christina took to Italy, where she got to experience eggplants properly.
She started incorporating eggplants into her own dishes and recipes and the Eggplant Mushroom Style dish was born. 
In this dish, the eggplant is treated like mushrooms, taking on the same sort of role and texture, so there aren't any mushrooms in this dish at all! This is an incredibly hearty dish that has an almost sweet taste to it. 
If you want to take this recipe to the next level, Christina recommends serving it with some crunchy whole-grain bread. 
Everyone loves pizza, but finding a healthy version of it that tastes incredible is always a challenge.
Christina cracks the code with this pizza though, and once you try this version, you will want to make it again and again. 
You will need quite a few ingredients to bring this pizza to life, but Christina lays the recipe out in such a way that it's actually really easy to make.
This pizza recipe is completely vegan as well, so if you have more specific dietary needs, you won't have to miss out on this wonderful dish! 
Cauliflower often gets a bad wrap as being "boring" but if you have never tried roasted cauliflower before, then you are going to absolutely love this dish! 
Also known as Cavolifiore al Forno con Mollica di Pane e Rosmarino Fritto, this dish is quite basic in terms of ingredients, but it is absolutely jam-packed with flavor!
One of the main things that inspired Christina to make this dish was the cancer-fighting properties, so you can definitely class this dish as being extremely healthy! 
As long as you follow Christina's instructions, the cauliflower should come out crispy on the outside and creamy on the inside, and when it's paired with the breadcrumbs and rosemary, you won't be able to get enough of this tasty, healthy dish. 
Creamy pasta is always a fan favorite, but more often than not, these creamy pasta dishes are not that healthy.
Christina has saved the day once again and created this Creamy pasta E Fagioli dish that is 100% healthy and also tastes incredible!
It is based on a classic Italian dish and it is more like a soup than a full-on pasta dish.
This is an incredibly simple dish that is jam-packed with flavor and is perfect for nights when you need a meal that will bring you comfort. 
This dish is also full of essential nutrients that add to how healthy this dish is and it's a great way to eat healthy while also enjoying your meal. 
Final Thoughts
Christina's story is incredibly inspiring, and she has taken the experience and knowledge she learned when she was ill and helped so many other people battling serious illnesses through the power of food! 
If you want to be more health-conscious about what you are putting into your body, but you still want to enjoy your food, give some of Christina's recipes a try.
You won't be disappointed and if you incorporate them into your diet consistently, you will definitely feel rejuvenated. 
Frequently Asked Questions
Is Christina Pirello Vegan?
Yes, Christina Pirello is vegan, hence why all of her recipes are vegan too. 
What Happened To Christina Pirello?
After her mother passed away, Christina Pirello moved to a new city and she was diagnosed with an acute form of leukemia called AML.

With only 9 months left to live, she met her husband Robert Pirello, who introduced her to macrobiotics, which helped to cure her illness and inspired her to create health-conscious food for other people to enjoy and benefit from.
10 Best Christina Pirello Recipes To Try Today
Course: Recipes
Do you want to try some of Christina Pirello's recipes? Click here to learn about 10 of the best Christina Pirello Recipes you need to try today!
Directions
Pick a recipe from above
Click the recipe name and visit the website
Collect the ingredients and the food
Enjoy – don't forget to leave a review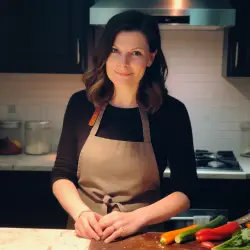 Latest posts by Barbara Hunt
(see all)