Elizabeth Hieskell is a Southern Queen. For over twenty years, Heiskell has been running her own catering company after the success of being head at Viking Range Corporation.
Today, she is an author, food-show judge on Food Networks The Kitchen and Chopped, and a Southern Living Editor.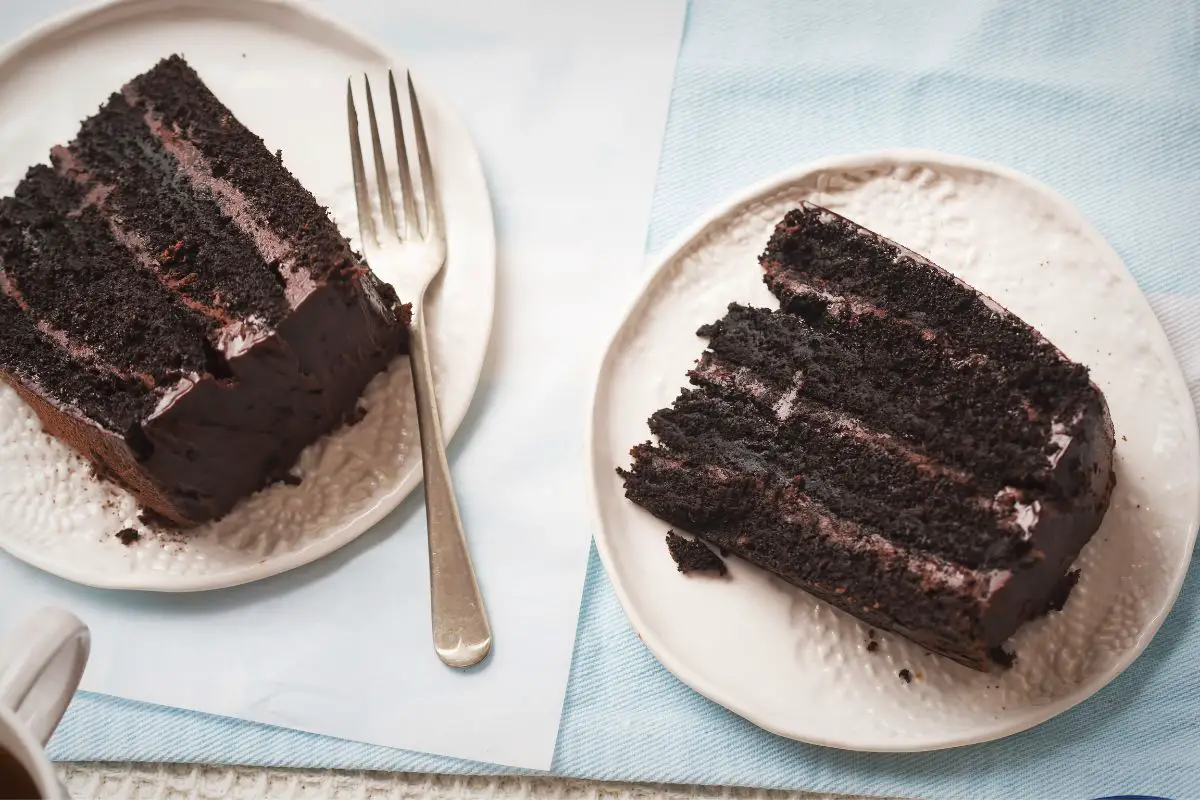 Meaning if there is something to do with food, Elizabeth is involved. Her recipes are known for being extremely wholesome and comforting.
If you want to learn more about Elizabeth Heiskell, then you have come to the right place!
Below are 6 of the best Elizabeth Heiskell recipes that you can try today(see also: 6 Best Elizabeth Rider Recipes To Try Today). From her famous simple holiday snacks to her slow cooker chicken. Heiskell has recipes for every skill level and every occasion.
Let's get into it!
Elizabeth Heiskell Flavor Profile
Elizabeth Heiskell is known for her home flavors. Using simple ingredients that you can find already in your home or at the local grocery store, Heiskell is giving her own Southern spin or some classics.
Heiskell enjoys making recipes from dips to desserts so you can expect a lot of chocolate, meats, and veggies to be included in her recipes.
This Southern Queen is not afraid to use salt, sugar, or oil so if you are looking to keep your calories low, you may want to look elsewhere!
It is no secret that caramelized onions is simply better than any other onions. Whether it is on hotdogs, burgers, or even as a soup, caramelized onions are worth the effort and time it takes to make them.
Heiskell's Caramelized Onion Dip is going to be worth it when you see everyone digging in on the game day.
Don't use sugar to caramelize the shallots; salting them is the secret. Adding salt while boiling will draw out the onion's water and enhance its inherent sweetness.
The addition of Worcestershire sauce (don't worry, you don't have to pronounce it!) gives a smokiness to this dip that is often missed.
Serve with chips, fries, burgers, or anything you can think of, and wait for it to be gone in seconds. It really is that good!
Remember to refrigerate your Caramelized Onion Dip for around 30 minutes before serving it to become thick and creamy. Perfect when scooped up with chips.
Store your dip, if you are lucky enough to have any leftovers, in the refrigerator for up to 2 days for an easy way to give flavor to any dish.
While the regular old chocolate cake is sure to be a winner every time, sometimes you just want to add a little something extra. This Cola Cake recipe is a chocolate lovers dream. And it is super easy!
Using Swiss chocolate cake mix and vanilla instant pudding mix there is no need for any baking experience, Simply add water, vegetable oil, and eggs for a delicious batter that you could eat right off the spoon. We won't tell if you won't!
Next is the yummy icing with unsalted butter, cola, powdered sugar, unsweetened cocoa, and the secret ingredient, toasted pecans!
Crunchy, sweet, and all things truly delicious. This Cola Cake recipe will be the star of the show at any birthday party. This recipe makes up to 15 servings and can be made ahead of time.
Simply make your cake, cover it, and place it in the refrigerator for up to one day before serving.
This will prevent the cake from becoming dry and the icing from becoming hard.
Serve with a glass of chilled cola and you have a delectable dessert!
Got a slow cooker or crockpot in the back of your cupboard collecting dust? Well, it is time to wipe off the cobwebs and put it to good use with this Slow Cooker Chicken recipe.
Grab your chicken, breast, thigh, or any other cut that will do, and place it right into the crockpot. Add a ranch dressing packet, chicken broth, banana peppers (Pepperoncini Peppers), banana pepper juice, and a gravy mix packet.
Turn it on high and allow it to come together for around 4 hours. Once your chicken is cooked through, shred it, and pop it back into the slow cooker.
Around 30 minutes before your chicken is cooked you are going to want to prepare your sides. Rice, pasta, mashed potatoes, whatever you fancy is going to go great with this recipe.
All you have to do is plate it and enjoy!
This recipe is great for feeding large crowds and for meal prep. Pop it on low in the morning and allow the chicken to cook throughout the day and it will be ready to go when you come home from work. Easy, simple, and truly delicious.
When it comes to delicious treats, Heiskells The Southern Living cookbook has got you covered. Especially with this Salted Butter Pecan Bites recipe.
Salty, sweet, and irresistible, don't make these bites if you are looking to overcome your sweet tooth. You have been warned!
Begin by toasting your pecans until fragrant, Then layer a lined baking tray with Graham Crackers in a single layer. Slightly overlapping the edges. Pour over your hot butter mixture ensuring to coat all of the crackers.
Bake for around 10-11 minutes or until light and bubbly. Sprinkle on some salt and allow it cool for around 30 minutes. Once it is cooled completely, break it into bite-sized pieces.
This is the perfect snack for storing on the countertop or in the refrigerator when you need something quick. It is also a great snack for when you are hosting lunch or dinner. Serve with a fresh cup of tea.
Anyone can make these Salted Butter Pecan Bites. The hardest part is not burning the butter. The trick is to continuously stir while waiting on the sugar to dissolve. Remove as soon as the sugar is dissolved to prevent any burning or hardening.
You can also get the kids involved when breaking them into bite-sized pieces!
Got a party coming up and need a delicious appetizer to keep everyone satisfied as they arrive? This Bacon Bites recipe is the perfect way to add some flavor and have your food part of the decorations.
Grab a lot of bacon slices, 22 slices to be exact. Line a baking tray with brown sugar and preheat the oven to 350°F.
Wrap a bacon slice around a think breadstick, roll them in brown sugar and place it on an aluminum foil-lined baking tray. Repeat until all of your bacon is used.
Place them in the preheated oven and bake until the bacon is crispy and delicious. 35 to 40 minutes should do it.
Allow them to cool, place them in a large goblet on your appetizer table and let everyone dig in.
A trick to make them extra delicious is to coat them with a drizzle of maple syrup or honey. It really brings out the sweetness of the bacon and the brown sugar. Although, you may want to have a dentist on speed dial!
Only got 30 minutes to get dinner on the table? Then you are going to want to have this Pan-Fried Catfish Cakes recipe in your arsenal.
With this recipe, leftover fried catfish is transformed into a dish of delectable pan-fried catfish cakes. For a memorable seafood dinner, serve them with a creamy white Come Back sauce.
Mash up your leftover catfish fillet, and combine it with your butter mixture, eggs, Tabasco, Worcestershire sauce, and seasoning.
Pat your mixture into patties around 1 ½ inches thick and coat the sides in cracker crumbs.
Cook them in a hot skillet with oil until they are golden brown and crispy. Be careful not to overcrowd the pan. Drain off the oil and serve with your favorite sides!
Mashed potatoes and seasoned green beans go perfectly with this recipe and will have everyone feeling satisfied.
Final Thoughts
Elizabeth Heiskell is a truly talented chef, mother, author, and TV personality. She takes pride in the recipes she creates for her cookbooks and ensures that there is something for everyone to create.
Above are 6 of the best recipes from Elizabeth Heiskell that you can make and enjoy with the entire family.
From a delicious Cola Cake to scrumptious Pan-Fried Catfish Cakes, you can serve tasty meals every single night!
Check them out and head to the kitchen. You never know what recipes you can create. And we have the inspiration to help!
Frequently Asked Questions
Is Elizabeth Heiskell A Professional Chef?
Yes, Elizabeth Heiskell was head chef at Viking Range Corporation for 8 years. She now runs her own catering company and has written various cookbooks.
Does Elizabeth Heiskell Have Breast Cancer?
Yes, Elizabeth Heiskell has breast cancer. She was diagnosed in 2022 and is going through chemotherapy in order to beat the disease.

She is now an advocate for breast cancer and works with various charities to raise money for the research. 
6 Best Elizabeth Heiskell Recipes To Try Today
Course: Recipes
Directions
Pick a recipe from the list above
Click the recipe name and visit the website
Collect the ingredients and cook the food
Enjoy – don't forget to leave a review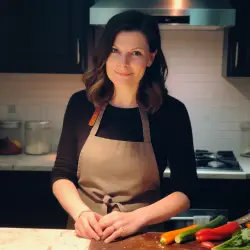 Latest posts by Barbara Hunt
(see all)