Have you just discovered the best seller, The Health Book, by Elizabeth Rider, and are ready to change your life?
Elizabeth Rider is an author and recipe developer looking to bring delicious dishes to your kitchen without having to sacrifice your health.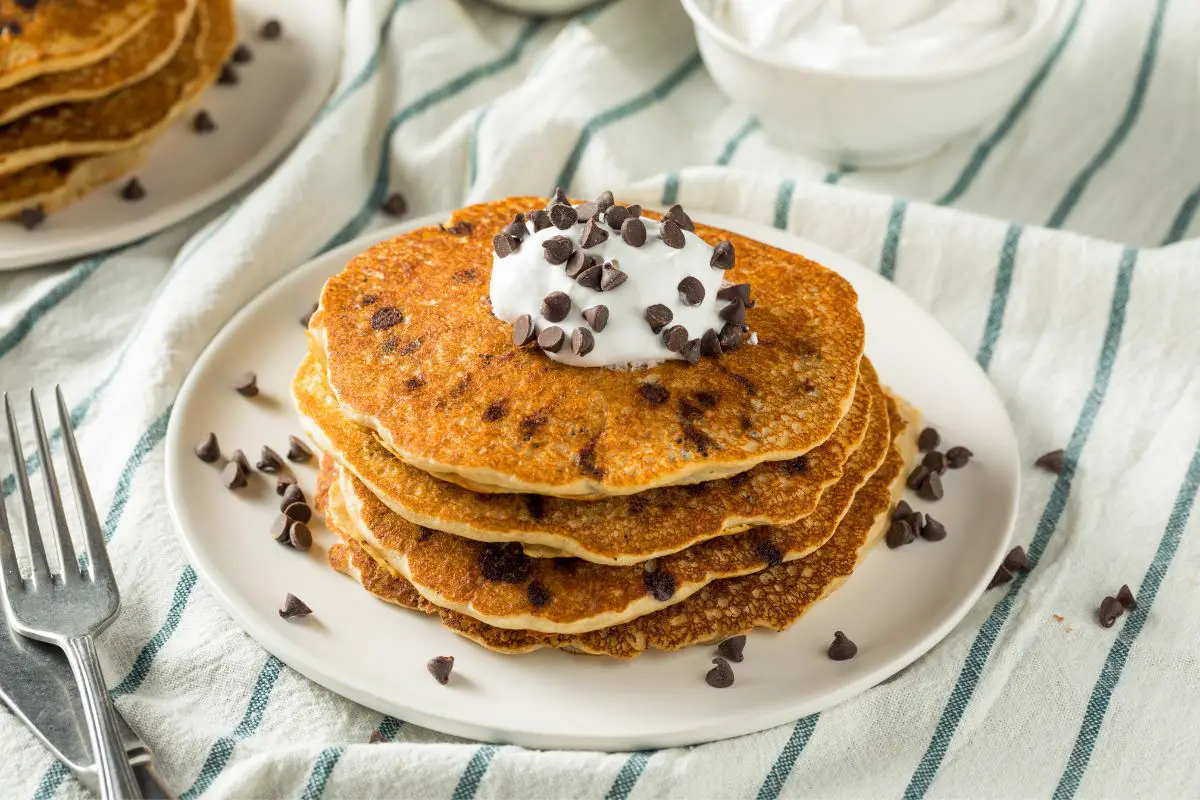 The recipe developer followers the food philosophy that food is the way we can connect with one another and is not something to be afraid of.
She is aiming to share her love for food and how to blend eating yummy recipes while being healthy and enjoying life to the fullest.
Below are some of the best recipes by Elizabeth Rider that you can try today(see also: 6 Best Elizabeth Heiskell Recipes To Try Today) and begin to heal your relationship with food after years of damaging diet culture.
Let's dig in!
Elizabeth Rider Flavor Profile
Elizabeth Rider is becoming a household name in the world of healthy cooking. She creates our favorite recipes and makes the necessary swaps for them to be healthy while still being delicious.
You can find lots of fresh ingredients with super simple recipes that anyone to cook at home.
Rider enjoys working with a lot of superfoods such as kale and quinoa to give our bodies the best chance in life while broths and seasoning act as strong flavorings.
Vietnamese dishes are becoming popular within the U.S., especially Pho. It is a type of soup or broth that is full of antioxidants and nutrients to help build the immune system while being a delicious lunch or dinner.
When you're feeling under the weather or just want a hearty, flavorful supper full of natural ingredients, homemade chicken pho soup is the ideal dish. You'll adore this recipe if you enjoy Pho soup from restaurants.
This recipe uses a lot of health-forward ingredients such as bone-in chicken broth, garlic, ginger, cloves, and apple cider vinegar.
It does involve a lot of chopping but even the most inexperienced chef can give it a go.
Once you create your broth, it is pretty simple. Give yourself plenty of time to let the broth simmer and for all of the flavors to come together.
To avoid the broth becoming too starchy, it is best to cook the noodles individually before adding them to the broth.
The cooked poultry meat should be refrigerated in a covered receptacle. This poultry can be used in any recipe, including pho.
Even though it has the word salad in the title, most Cobb Salads are made with processed deli meats, blue cheese, and ranch. All of which are loaded with sodium, preservatives, and hard dairy.
Rider has created this recipe that gives you the same mouth-watering flavor or summer without all of the bad stuff.
Simply select your preferred components and arrange them in a shallow bowl, as shown in the picture. You'll want to consume this salad repeatedly once you've drizzled it with your preferred healthy dressing.
The main components of this dish are something crunchy, something sweet, and a gorgeous salad dressing. You can make a range of salad dressings at home that will transform this dish and make it your go-to lunch all summer long.
Once you have your preferred veggie-to-dressing ratio figured out, you can begin making it in advance. Make a large batch and divide it into separate containers and store it in the refrigerator for the next few days.
Keep the dressing separate to prevent your salad from going soggy overnight.
If there is one recipe that you absolutely have to try, it is this Healthy Fried Rice recipe! It is super simple and quick to make, making it perfect for those busy weeknight dinners.
A lot of harmful, denatured oil is used at the beginning of traditional fried rice. Even though it may taste delicious, that is very unhealthy and difficult for your digestive system. But, Rider has found a better way.
Any cooked brown rice that is left over from other recipes can be used in this.
This dish is a powerhouse of vitamins, minerals, antioxidants, and nutritious fiber, protein, good fat, and good carbs.
Your body will thank you afterward, but your taste buds will appreciate it right away.
The main ingredients are of course rice (preferably already cooked), tamari or light soy sauce, toasted sesame oil, and eggs. The rest you can swap out or make changes to your liking for a quick and easy lunch or dinner.
This recipe works as a side dish for your entree or it can be the star of the show!
Taco soup has swept the nation in recent years and Rider has the perfect recipe for keeping you warm and having a delicious meal.
For hectic evenings, this 30-Minute Taco Soup Recipe is ideal! It takes only 30 minutes to prepare, is flavorful, and is simple to make. Pick up a large saucepan, and let's start cooking!
This soup recipes all of the same ingredients that are used to make tacos. The chicken broth becomes the base of the soup and provides loads more flavor to have you coming back for more.
Now, don't forget the toppings. Cheese, cilantro, lime wedges, tortilla chips, and a dollop of sour cream are going to make this meal a family favorite. And it only takes 30 minutes!
This recipe is excellent for a midweek dinner because all the ingredients cook quickly. It can sit on low for a few hours on your stove to create even more flavor, or it can be eaten right away.
If you happen to find yourself with any leftovers, you can easily store your Taco Soup in the refrigerator or even the freezer to enjoy it when you need a super quick meal that is going to have you full for hours.
Who doesn't enjoy the early pancake smell? A traditional treat for breakfast, brunch, or even dessert, chocolate chip pancakes. This simple recipe is guaranteed to please whether you're cooking them for the entire family or just yourself.
These quick and easy chocolate chip pancakes only require a few components and can be made in about 20 minutes.
This recipe features all of the classic ingredients for pancake batter such as flour, baking powder, sugar, and eggs. With a few chocolate chips added to each pancake, they come out fluffy and delicious.
This is a super simple recipe for making pancakes and is a great way to start a Sunday morning. It may not be the healthiest recipe but makes for a delicious treat every now and again.
Don't forget to top it off with some whipped cream and a few extra chocolate chips. You can never have enough.
Sorbet is one of the best lightweight desserts there is but it can also cost a small fortune at the grocery store.
This sorbet recipe is not only simple, lovely, and delectable, but it also contains many healthy ingredients. It is inherently free of processed sugar, grains, dairy, gluten, and dairy products.
If you use vegan sugar, it is also vegan. Although some vegan eaters still consume honey, you can use your preferred vegan sweetener if you're a genuine vegan.
One of the best things about this recipe is that you do not need an ice cream maker to get that smooth, delicious texture that sorbet is known for. It uses frozen fruit to give you the best flavor and texture while at home.
This recipe calls for frozen mango and raspberries but you can use whatever frozen fruit you can get your hands on.
The one non-negotiable is fresh lime or lemon juice. Bottle lime juice is extremely citric and can throw your flavors off balance!
So, make your sorbet and grab a spoon!
Final Thoughts
Elizabeth Rider is an extraordinary woman who is working to redefine the meaning of healthy eating.
She recreates our favorite recipes using healthy ingredients that are great for our digestive systems and helps build our immune system. All while tasting delicious!
Above are 6 delicious recipes created by Elizabeth Rider that are going to have you hooked. Using simple, wholesome ingredients you can create delicious, healthy recipes at home for the entire family.
And on your journey to health and wellness, don't forget to enjoy a treat now and then. Especially that raspberry and mango sorbet!
Frequently Asked Questions
Is The Health Habit By Elizabeth Rider Worth It?
If you are looking to change the way you view food and cook in a healthier way, then yes The Health Habit is worth it. The book is written in a very informal way that allows you to relate to Rider and understand her goals.
What Is Elizabeth Rider Famous For?
Elizabeth Rider is an author, recipe developer, and entrepreneur. She is most known for her 2019 recipe book The Health Habit.

The entrepreneur also has a website full of tips and tricks for owning your own business and how to make healthier choices.
6 Best Elizabeth Rider Recipes To Try Today
Course: Recipes
Directions
Pick a recipe from the list above
Click the recipe name and visit the website
Collect the ingredients and cook the food
Enjoy – don't forget to leave a review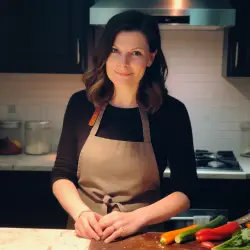 Latest posts by Barbara Hunt
(see all)