If there's one thing that every household has in common, it's Mexican food night. There's nothing better than chowing down on a delicious bowl of chili, or chewing on some loaded nachos.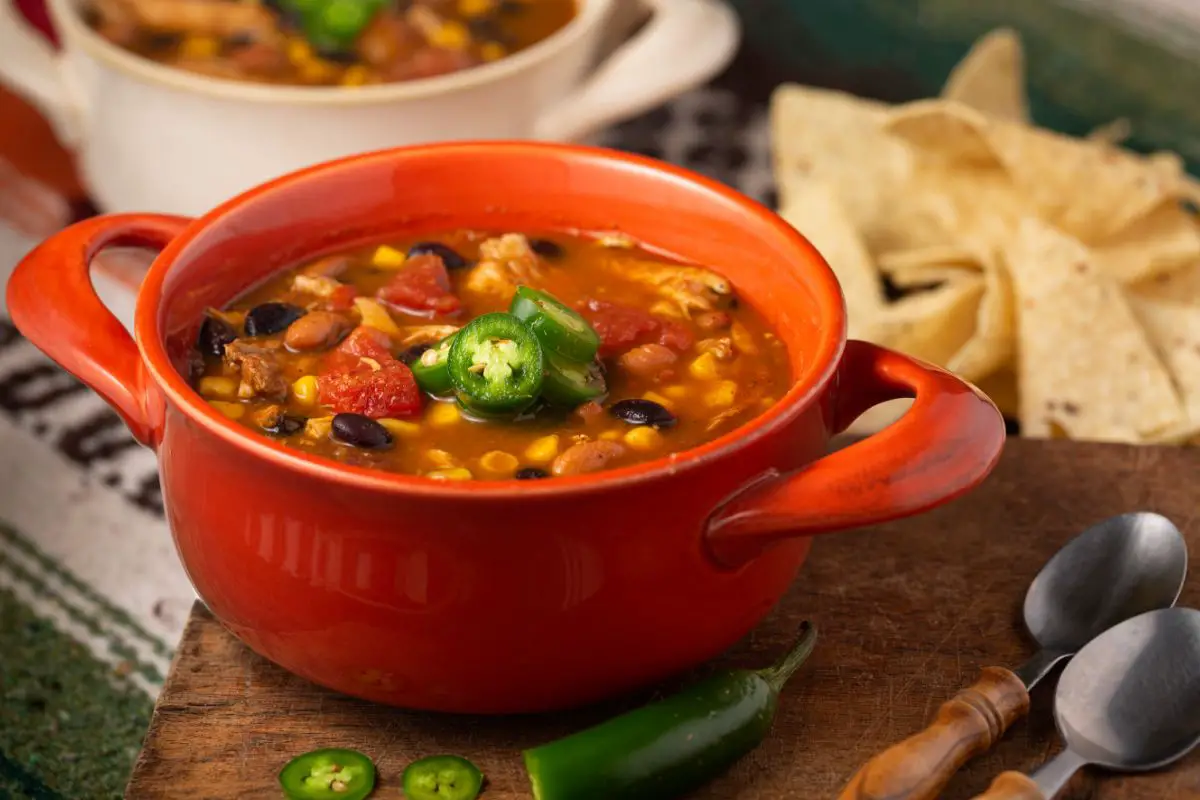 In fact, we think that it's the highlight of our week! The only issue is that it can be incredibly difficult to come up with some new recipes, and we tend to get stuck in a rut, making the same old dishes again and again.
Thankfully, this is where star chef and baker Paula Deen comes in. Over the years, she has created a number of delicious Mexican based recipes, with some of the tastiest bean soup based.
Below, we're going to be taking a closer look at some of the very best Paula Deen taco soup recipes, as well as some other delicious Mexican food recipes she's whipped up over the years.
To find some inspiration for your next Mexican food night, simply keep reading below, as we take a closer look.
Why not start off with an absolute classic, and provide you with Paula Deen's favorite taco soup recipe. If you've never tried this before, then let us tell you that you're in for a real treat.
This taco soup recipe has all of the ingredients you know and love, including lots of delicious ground beef, plenty of corn, beans, seasonings and jalapenos.
This is one of the more elaborate recipes on our list, but this isn't because it's difficult to make, in fact, all you need to do is throw all of the ingredients in a pan together.
The reason why it's more elaborate than some of the others is because the ingredients list is so extensive.
This one is really packed to the brim with goodness, and we love the addition of sour cream and olives, which really make this dish taste just like classic nachos.
There's also a video tutorial featured in this recipe, where Paula herself takes you step by step, guiding you throughout the entire process.
Your family is sure to be impressed by this innovative recipe, and it works really well either as a lunchtime meal, or as a starter. Either way, it's super hearty and delicious for the winter season.
If you're on the hunt for a taco soup recipe that's even more luxurious than the last, then please allow us to introduce you to this pun-tastic, soup-er bowl taco soup recipe.
This one is super easy to prepare, and only takes a total of 15 minutes. You'll need a combination of three different meats, including ground pork, ground beef, and ground turkey.
In addition to this, this soup has a number of different spices added to the mix, including lots of cumin, chili powder and sour cream.
As well as this, chili infused tomatoes are also used for this recipe, to make things even spicier! It also has a super creamy flavor due to the ranch mix that Paula likes to mix in with the tomatoes.
There are also two varieties of beans used, including kidney beans and black beans, which make the dish super thick and satisfying.
Paula recommends that you serve this one up with a slice of jalapeno kraken' cornbread, so that you can dip into the delicious broth. This is a super luxurious taco soup that we think you're going to absolutely adore.
If you're on the hunt for a chili soup recipe that's super easy to whip up, then we recommend that you take a look at this speedy veggie chili recipe.
This one is guaranteed to delight all you readers, as it's absolutely packed to the brim with goodness, as well as lots of delicious hearty flavors.
It's made using a lot of vegetable stock, in order to give it that hearty flavor, as well as lots and lots of green onion, and plenty of fresh, crunchy red peppers.
If you wanted to add meat into this recipe, you could use beef as the main component. We don't see the need however, as the butternut squash works really well in this one, and makes the perfect base for the whole dish.
You don't have to stop there though, feel free to experiment with the ingredients list. In fact, you could pretty much put in whatever vegetables you desire, as they'll all work pretty well with the spicy, thick broth.
Mexican style stewed tomatoes are used for the base, in order to make the whole thing even more flavorful.
This is truly one of the easiest soup recipes on our entire list, and that's simply because it's so quick and easy to prepare. It's super easy to whip together, and should only take you a total of 20 minutes.
Although this one isn't technically a soup dish, it would work really well as either a lunchtime meal, or as a starter for your family's Mexican food night.
It will delight everyone at the table purely because of the presentation alone. It's super delightful to look at, and features a generous portion of chili encased within a biscuit base (Also check out Amazing Paula Deen Chili Recipes).
Bear in mind that this recipe takes a little bit longer to make than some of the others on our list, but trust us when we say that even though it's a little more elaborate, it's totally worth it.
It's medium in terms of difficulty, so would be suitable for both beginner and intermediate cooks. Thankfully, there's a handy video tutorial linked that shows you how to make it visually.
For this one you're going to need all of the classic ingredients, most of which you'll already have, including peppers, onions, chopped tomatoes, garlic, kidney beans, and milk.
For the filling, you're going to need approximately 1lb of ground chuck. You're also going to need some baking mix in order to create the base of the bowl, so it's pretty easy as far as this component goes.
You will make the biscuit bowls separately, then add in your chili mixture at the end.
Final Thoughts
To sum up, there are a bunch of fun Paula Deen taco based recipes out there to try today (see also "Amazing Paula Deen Pound Cake Recipes").
Whether you're in the mood for a super nutritious vegetable based broth, or you're on the hunt for something far meatier and chunkier, there's a recipe out there waiting for you.
We hope that you've found this list helpful, and that it's provided you with the inspiration you need to get cooking today.
Frequently Asked Questions
Now that we've taken a look at some of the very best Paula Deen taco soup recipes on the internet, we can move on to take a closer look at some of the frequently asked questions you had.
What's The Difference Between Taco And Tortilla Soup?
Some of you reading this article were wondering what the key differences were between taco and tortilla soup, after all, they both appear to be quite similar on the surface.

Well, the main difference is that tortilla soup is more broth based, and as a result, is quite watery, whereas taco soup is far thicker, and tends to include more ingredients such as vegetables, meat, and several different varieties of beans.
What Do You Eat With Taco Soup?
Now that you've discovered some delicious Paula Deen recipes to try, you're probably wondering what the best things are to serve up with these delicious recipes.

Well, you can pretty much eat any Mexican side with these, as most will work really well. We'd recommend that you chow down on some chips and homemade salsa alongside your favorite Paula Deen taco soup recipe.
Why Is My Taco Soup So Watery?
Some of you reading this list may feel a little bit disappointed, as it seems to have turned out a little bit watery, more so than you would have liked.

Well, the usual reason that taco soup tends to be watery instead of thick is simply because you've added in too much broth to the mixture.

In addition to this, you might not have drained the kidney beans adequately, and all of the juices from the can have gone into the mixture.
4 Best Paula Deen Taco Soup Recipes To Try Today
Course: Paula Deen, Recipes
In this article below, we're going to be taking a closer look at some of the very best taco soup recipes provided by star chef and baker, Paula Deen.
Directions
Pick a recipe from above
Click the recipe name and visit the website
Collect the ingredients and the food
Enjoy – don't forget to leave a review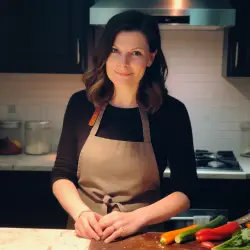 Latest posts by Barbara Hunt
(see all)