Ella Davan is a British food writer and blogger who is known for her hugely successful "Deliciously Ella" food blog and brand.
In 2011, Ella spent four months in hospital and found out she had a condition called postural tachycardia syndrome, as well as ehlers-danlos and mast cell activation disorder.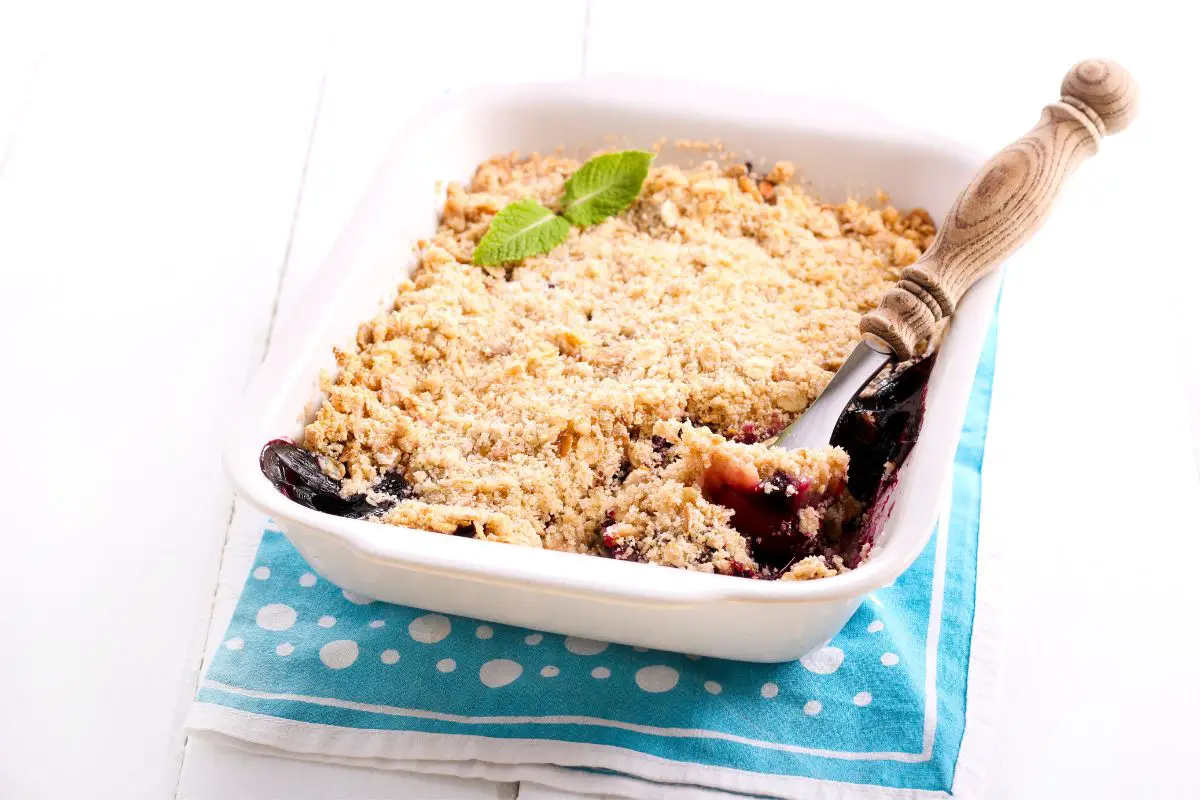 Following her diagnosis, Ella struggled to find ways to manage her condition and eventually turned to food and her diet.
This led to her learning about what sorts of food were good for her condition and what sorts of foods were bad for her condition.
With her new knowledge, she was inspired to share this information with others to help them improve their overall help and well-being.
Ella has created many tasty, healthy dishes and if you would like to try some of them for yourself, read on to find out more about 10 of her best ones!
10 Best Deliciously Ella Recipes
Ella follows a vegan diet, so all of her dishes are vegan, and they are all incredibly delicious! As she is health conscious, these dishes will all have a positive impact on your own health, without taking away the joy of flavor!
Whether you want something sweet or savory, Ella has it all! Each of the dishes we have listed here is incredibly delicious and there is something for everyone to enjoy. Read on to find out more about them!
Lasange is an incredibly popular dish, but most versions of it are quite restrictive to people who are on a vegan or plant-based diet.
Ella's Pesto Lasange is 100% plant-based but you'd never be able to tell if you weren't the one making it!
This Pesto Lasange combines simple and fresh ingredients to create a healthy and hearty meal that can be enjoyed by anyone, even meat eaters.
There are so many veggies packed into this lasagne recipe, and it's a great dish to make if you want tasty and creative ways to eat more veggies.
There are a lot of ingredients that go into making this dish, but it's quite easy to make once you get going!
Tomato soup is an incredibly easy dish to make, and Ella lays out a simple recipe for you to follow here that is absolutely jam-packed with flavor.
You will be combining fresh tomatoes and sun-dried tomatoes in this dish which really helps in getting the flavor right.
This dish is both vegetarian and vegan friendly, but it tastes just as creamy as non-vegan tomato soup does! If you really want to take this dish to the next level, Ella recommends pairing it with some fresh sourdough bread.
You can really add anything you want to this dish to make it a bit more personal to you, but the original recipe definitely needs to be tried first.
Ella is also known for her sweet treats and her Sweet Potato Brownies With Chocolate Sauce definitely deserves a place on this list. This recipe perfectly encapsulates what brownies should be: rich, creamy, gooey, and delicious!
What makes these brownies even better is that they are 100% vegan and vegetarian-friendly, so you don't have to worry about any ingredients going into them that you can't eat.
The sweet potato gives these brownies a bit more bulk, but once you try them for yourself, you won't be able to tell that there is any veg in them at all.
Everyone loves American Pancakes, but most recipes are not very healthy, nor are they vegan-friendly!
Ella's version of American Fluffy Pancakes is a lot healthier than most other versions, and they are perfect for vegetarian and vegan diets.
If you are looking for a healthy and delicious breakfast that the whole family can enjoy, then this is the perfect recipe for you. These pancakes are incredibly thick and they are paired with fresh blueberries to give them some extra flavor.
On top of this, Ella's pancake recipe is incredibly easy to make!
Ella's Coconut & Lentil Dahl is an incredibly hearty dish that you will find yourself making again and again. It is jam-packed with flavor and the coconut makes it incredibly creamy, so you won't be able to get enough of it!
There are so many wonderful ingredients that go into making this dish, some of which include tomatoes, cumin, paprika, chili, and curry powder, which add a delicious dose of spice to the dish.
These ingredients complement the coconut milk perfectly to create a blend of flavors you will absolutely love.
This dish is really easy to make as well, so even if you're not that experienced in the kitchen, you should have no issues recreating it!
If you are following a strict vegan or vegetarian diet, finding a great-tasting burger that contains no meat can be a bit of a challenge.
As Ella is a vegan herself, she knows just how to work around this issue and created these incredible Herby Chickpea Burgers to satisfy her cravings.
The chickpeas are really complemented by the addition of sun-dried tomatoes and the inclusion of sriracha sauce just takes these burgers to the next level.
You can pair them with lettuce to add an extra bit of crunch and you can really add these burgers to any dish you want.
You can also enjoy these Herby Chickpea Burgers the next day and they will still taste just as good!
Hearty and full of delicious earthy flavors, this Easy Mushroom Risotto is definitely one dish that every vegan and vegetarian will want on standby.
It's nice and filling and incredibly easy to make, and it doesn't require many ingredients to bring to life.
The best part about this Easy Mushroom Risotto is that it can be enjoyed by anyone, even meat eaters!
The mushrooms work super well as a meat substitute and they absorb so much flavor from the other ingredients included in this dish. You won't be disappointed when you try this meal for yourself.
Here's another breakfast dish from Ella that you will absolutely love. This banana porridge is perfect for those mornings when you want something filling that is full of energy and delicious flavor.
This dish is both creamy and sweet, but it is still incredibly healthy too! The bananas add a wonderful texture to the porridge and the almonds give it a rich taste.
This porridge recipe is incredibly easy to make as well, and it doesn't take very long to make either.
As with all of Ella's dishes, this porridge is 100& vegan and vegetarian friendly, but even if you don't follow these diets, you will still absolutely love it.
Apple Crumble is a staple dessert that is enjoyed by so many people all over the world. It is incredibly hearty, filling, and so delicious!
Ella takes it a step further with this dish and adds blackberries into the mix which makes it taste richer and even more delicious.
You don't need many ingredients to bring this recipe to life and even if you don't have much experience in the kitchen, you should have no issues following the recipe and making it for yourself.
What makes this Apple & Blackberry Crumble so much better is that the leftovers arguably taste better than the fresh dessert! You will enjoy it even more the next day!
This Smoky Black Bean Stew is absolutely to die for! It is so easy to make and it is absolutely full of fantastic flavors. Once you have tried it for the first time, you will definitely want to make it again and again.
The black beans are just the right amount of filling and when you pair them with the smoked paprika and tinned tomatoes you will be in for a real treat!
This recipe is great for those colder days when you want something warm and hearty to give you a bit of extra comfort.
Final Thoughts
Ella made the best out of a bad situation and turned her chronic illness issues into an inspiring journey to promote healthy, but delicious food.
Each of the recipes we have included on this list is easily Ella's best, and you definitely need to try them for yourself.
There is something for everyone on this list, and once you try them for yourself, you will definitely find yourself making them again and again! Try some of Ella's recipes today (see also: 10 Best Charlotte Russe Dessert Recipes To Try Today)and see which one you like the most.
Frequently Asked Questions
What Chronic Illness Does Deliciously Ella Have?
Ella was diagnosed with a condition called postural tachycardia syndrome in 2011, as well as ehlers-danlos and mast cell activation disorder.
Why Is Deliciously Ella Vegan?
Ella has stated that after years of struggling with her health and her chronic illnesses, she turned to a vegan diet because it has helped her manage and cure those illnesses.
10 Best Deliciously Ella Recipes To Try Today
Course: Recipes
Directions
Pick a recipe from the list above
Click the recipe name and visit the website
Collect the ingredients and cook the food
Enjoy – don't forget to leave a review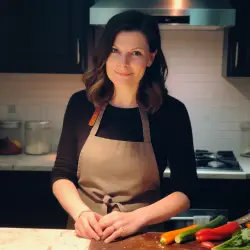 Latest posts by Barbara Hunt
(see all)