For many of us, Julia Child was a household name growing up, however, many younger people are not super familiar with her.
She is an American woman who graduated from Cordon Bleu catering school in Paris, France, due to her love of food.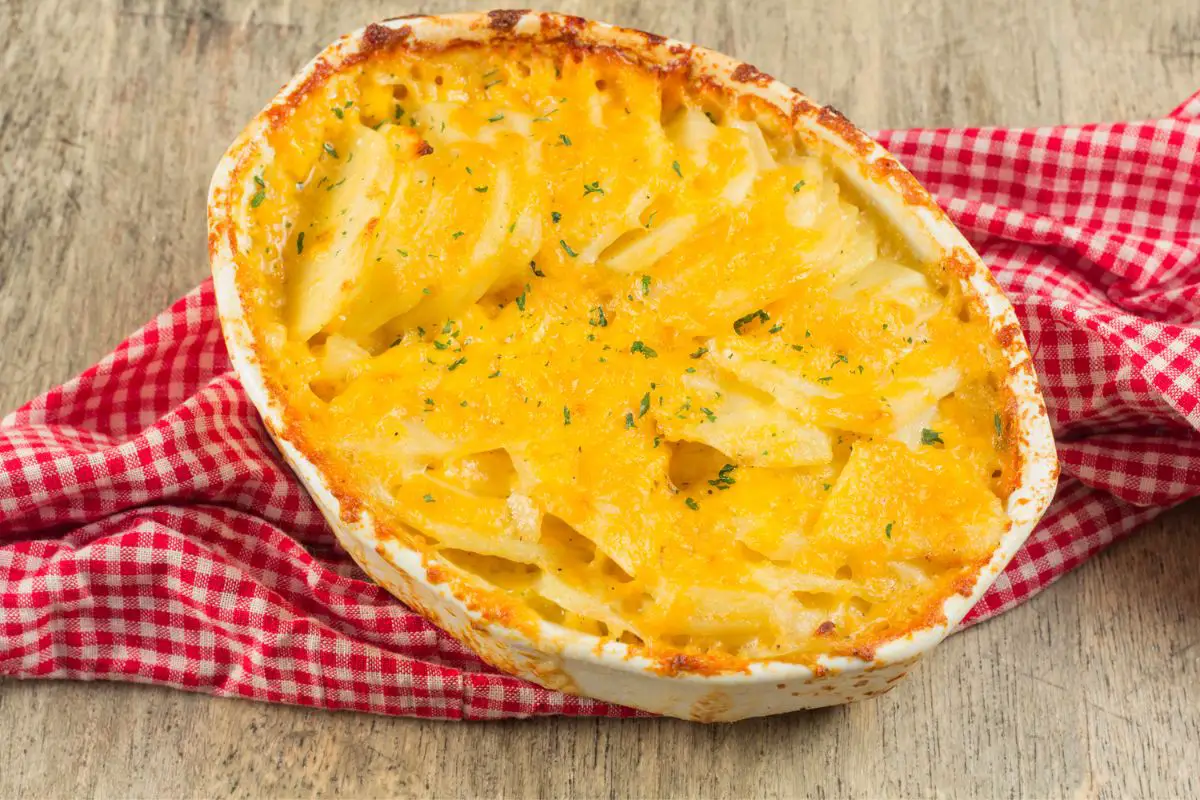 Her recipes are wildly popular, and many are still made in homes to this day, although some have gained some quirky by delicious adaptations.
If you enjoy French cuisine and want to try your hand at creating some of her dishes, then stick around, as we have chosen what we think are some of the best, and some of the simplest of her many recipes!
Who Was Julia Child?
Julia Child was an American author, cooking teacher, and TV personality.
In the United States, we recognize her as being the cook responsible for bringing French cuisines to the American people with her first debut cookbook known as 'Mastering the Art of French Cooking' (Also check out Female Chef French Cookbooks You Do Not Want To Miss).
Some of her most famous dishes include Coq Au Vin, Brioche, Boeuf Bourguignon, French Onion Soup, Piscalandrea, Brioche, Chocolate Mousse, and more.
Julia Child passed away in 2004, however, the impact she had on our food and taste buds will live on for a very long time. So, let's honor her now, by looking at some of her best recipes, and maybe… Giving them a try!
Beef Bourguignon has been a worldwide classic for a while now, and a staple of French cuisine thanks to Julia Child. Inside you find tender chunks of beef that easily fall apart in your mouth after being simmered in a red wine gravy.
It is a rich dish and often is best made in a slow cooker. However, if you want to make this dish per authentic Julia Child styling you want to take your time. Cook it long and slow on the stovetop, it will take all day, but it is worth it.
This recipe does, however, have alternatives, if you want it to be Julia Child style, but don't have the time to stand over the stove all day.
Crêpes are delicious and very versatile. They can work for breakfast, dinner, or dessert. And, while they are great, learning the technique to get them right can be a challenge for most.
However, with some persistence and patience, and a little help from Julia Child, you will have them perfected in no time at all!
Something people tend to love about crêpes is that you can put anything you want in them, it could be yogurt and fresh fruit, cheese and meat, chocolate, sweets, or anything.
However, strawberries and a dash of sugar tends to be one of the favorites.
Coq Au Vin can sound like an intimidating dish, but it is pretty easy. Coq Au Vin basically translates to 'chicken and red wine'. Add in some onions, bacon, and mushrooms, and you are set!
It only takes a measly half an hour to prep it, followed by an hour of cooking time!
You could use a slow cooker for this, and the results will surely be awesome, however, we prefer to do this dish the Julia Child way, and the traditional way, on the stove.
The only downside to doing it on the stove is you have to put up with smelling it as it cooks.
This will surely get your mouth watering well before dinner time!
Potatoes Au Gratin, as made by Julia Child, has to be the absolute crème de la crème of all potato dishes out there.
This dish can also be known as dauphinoise potatoes. It is a gorgeous French classic dish.
All you need in your fridge to make this is some potatoes, sliced thin, butter, cream, and cheese, with a little bit of thyme.
It only takes 1:45 hours to make, including preparation, so it can work well as a side dish alongside meals that need some time to cook! A little can go a long way sometimes!
French Onion soup is delicious, but making it from scratch with Julia Child's recipe is a whole other world! It is a soup that will warm up your soul on those chilly winter evenings.
Made with sweet caramelized onions, a rich beef broth, and then melted cheese with some toasted bread, it is comfort food on a massive scale.
It only requires these simple ingredients, which are stale-foods in your pantry and fridge. It does take a while to make at 2 hours, but on a chilly evening, it is worth it!
If you enjoy madeleines, these will blow you away! They are the absolute best you will EVER taste!
What do you need? Sugar, flour, eggs, lemon zest, lemon juice, unsalted butter, salt, and vanilla extract. These are, like many of Julia's other simple recipes, pantry/kitchen staple foods. It is nothing fancy!
They only take 25 minutes to make, overall, and they will transform your kitchen into a French pâtisserie dream, their cute shell shape is also sure to win over guests when you serve them!
Side note: These freeze well, so you can freeze them if you end up overbaking!
Most of us are at least somewhat familiar with Quiché Lorraine, however, this dish was made popular by Julia Child.
A tasty, flaky pie crust that is filled with bacon, and Swiss, Parmesan, and cheddar cheese is the absolute classic answer to every meal option!
While you can get pre-made pie crusts for this, we do recommend baking your own, store-bought crusts will usually thin and overbrown when you cook, which is far beyond what you want!
However, you can use a pre-made store-bought crust, the filling is so delicious, it will probably go unnoticed.
It can take 15 minutes to prep and an hour to bake your crust, however, and you have to blind bake the crust partially, using pie weights helps with this, so be sure to get some!
Roast chicken is a common, staple dish in most homes, however, if you are having guests over, we recommend using the Julia Child recipe!
Her adaptation to this common classic includes rubbing the chicken with salt and butter before it is put in the oven to roast. This is then followed by frequent rotation to get that golden skin round.
Julia said that with her roast chicken, time is of the essence, and every time you open the oven to baste, you let heat out and the chicken will take longer to cook and does not get as crispy, so keep this in mind.
Prep it in 15 minutes and cook it in an hour, it's that simple. You will never make a roast chicken any other way!
This is probably one of the best dishes we have ever seen! The creamy mushroom sauce is heaven on a plate, and it pairs with the chicken better than you can imagine.
The ingredients list is quite extensive, however, but all ingredients are fairly simple kitchen staples.
It also should not take long to cook either, spending 10 minutes preparing and 30 minutes for cooking, it is much simpler than you may think. Out of all of these recipes, this is one we really recommend you try out!
Overall
We could talk forever about Julia Child's recipes, however, there is just so much! Try out some of these recipes, and if you love the Julia Child inspired flavors of France, why not look online and get one of her cookbooks?
Although her cookbooks can be expensive, it is well worth the price to learn new dishes and taste the flavors that Julia Child brought back from France in your own home, every day.
Frequently Asked Questions
What Is Julia Child's Most Famous Dish?
Although Julia Child has been well known for a variety of dishes, such as French Onion Soup and Coq Au Vin, her signature dish was always Beef (Boeuf) Bourguignon. This was her most famous dish as well.
What Is Julia Child's Favorite Meal?
One of Julia Child's favorite dishes was a cold potato soup with leeks. She noted that cream was not necessary for this dish, but it brought a nourishing touch to the counter, the sharper flavors of the onions.
What Was Julia Child's Favorite Dessert?
The movie Julie & Julia made Julia's Coq Au Vin and Chocolate Cream Pie some of her most famous dishes.

However, one of her most favored desserts was a rather forgotten French Classic dessert, which is known as ile flottante, otherwise known as the floating island dessert!
9 Amazing Julia Child Recipes To Try Today
Course: Recipes
Directions
Pick a recipe from the list above
Click the recipe name and visit the website
Collect the ingredients and cook the food
Enjoy – don't forget to leave a review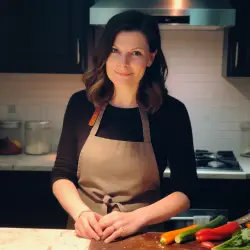 Latest posts by Barbara Hunt
(see all)