"Wedding soup", the popular misnomer for minestra maritata in the US, is a strange mistranslation, with the original Italian actually referring to the marriage of the two main ingredients, green vegetables and meat.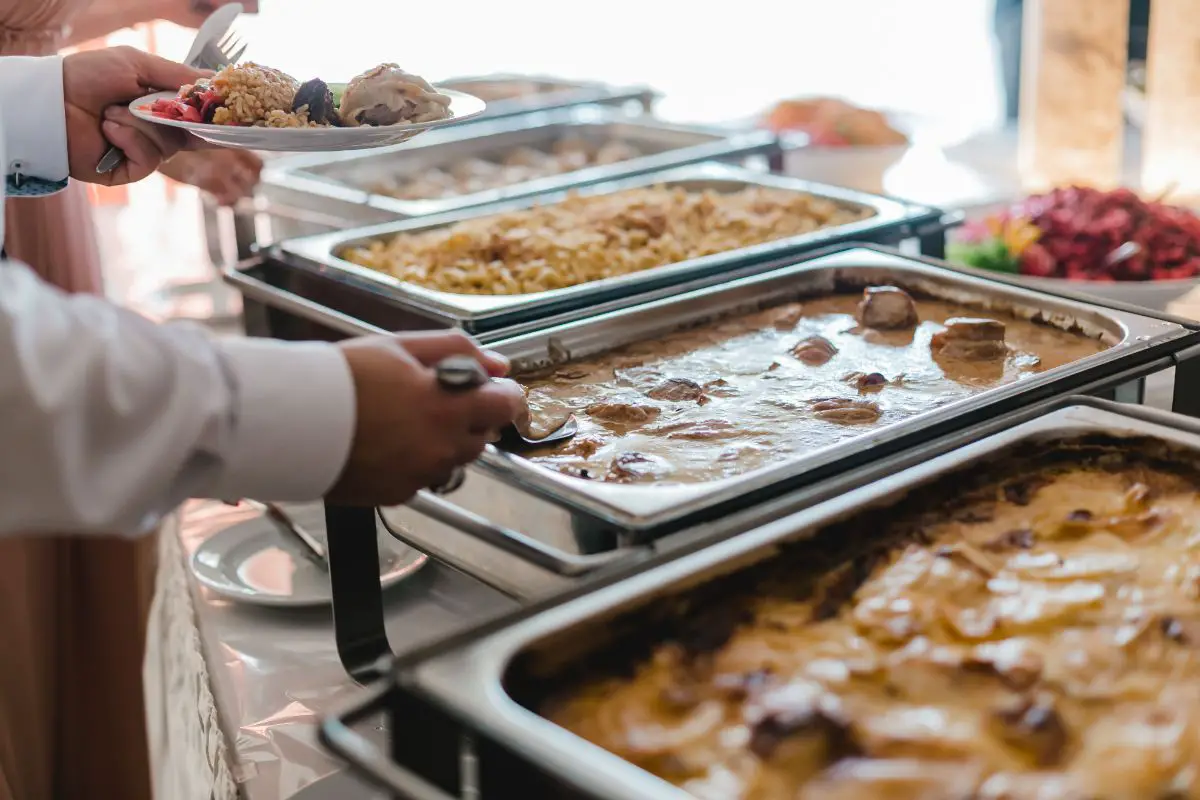 Yet, though we have the name a little muddled here in The States, Ina Garten needs no correction where flavor is concerned, as evidenced by her amazing Italian wedding soup recipe.
She currently only has one take on this classic European meal, which we've given pride of place in our number one spot. From there, we'll be introducing you to a number of similar variations suitable for different diets. Let's begin!
Determined to do things the right way, Ina Garten's ingredient list for Italian wedding soup is a little intimidating, but the process itself is surprisingly easy, perfect for the novice cooks out there hoping to add another dish to their repertoire.
Traditionally, minestra maritata utilizes either meatballs, sausages, or both, with the sausages usually made of chicken, and Ina acknowledges this while adding her own little twist.
In her Italian wedding soup, she does indeed use chicken sausages, but she de-cases them and incorporates them into the meatballs alongside more ground chicken, simplifying the look of the soup while packing in as much flavor as possible.
She also uses the very best quality Pecorino Romano and Parmesan cheese to aid in the meatball binding process.
We find that it's best to follow suit, but if you can't get your hands on such cheeses, any vaguely similar dairy products will do in a pinch.
On the vegetable front, Ina uses lots of lovely spinach, and rightly so, as green veggies are a staple of this dish, but she works in the French mirepoix technique to boost the base flavor.
This recipe serves between 6 and 8 people, so although it's called wedding soup, it'd have to be a pretty intimate event if dished up at an actual wedding.
Illustrating the versatility of this classic Italian dish, we have an awesome recipe that is largely rooted in what Ina Garten (see also:  Ina Garten Cookie Recipes To Try Today)was attempting, but switches out the chicken for both beef and pork.
These meats create an altogether richer and heartier meal, and as it still calls for lots of chicken broth, the flavors are really diverse.
Like Ina, the creator has chosen spinach to do the heavy lifting in the greens department, but endive, escarole, cabbage, lettuce, or kale can also be used without breaking tradition.
Only Parmesan is required in this recipe, which simplifies the ingredient procurement process somewhat, but you'll still need all the fresh Italian herbs if you really want to get the best from this dish.
One thing we absolutely love about this variation is the searing step that browns the meatballs before they cook through in the soup, as it gives the meat a more satisfying texture and helps infuse the liquids with their flavor.
The pasta in traditional Italian wedding soup prevents those on a gluten-free diet from partaking, but the creator of this recipe delivers a more inclusive minestra maritata simply by replacing the pasta with rice.
It also does away with the breadcrumbs, but if you'd prefer to stick with Ina on this front, then feel free to pick up some gluten-free bread and crumb your meatballs to your heart's content!
Beef is the sole meat here, again with spinach leading the charge for the veggies, fortified by that delicious mirepoix base that Ina also uses.
It's an altogether simpler take on this soup, but by no means unsatisfying. Rather, this recipe proves that you can make a real masterpiece without much embellishment — Sometimes, less is more.
You'd be correct in thinking that all you need to do to remove the dairy from this dish is do away with the cheese, but therein lies a problem. Traditionally, the cheese handles most of the binding in the meatballs.
So, what are dairy-dodgers to do? Not enjoy this wonderful meal? No way! This recipe calls upon almond flour to fill the cheesy void in the meatballs, and as it uses orzo instead of pasta, it's also gluten-free — Hooray (Also check out Best Ina Garten Orzo Salad Recipes)!
Like the recipe in our number two spot, the hybrid meatballs are crafted from beef and pork, which helps to boost the flavor in the cheese's absence. 
And yet again, we have another recipe that champions spinach above all the other leafy greens that can be used in minestra maritata, which we wholeheartedly support… Spinach is the best!
Anyone who's ever tried to make vegetarian meatballs, or "cheatballs", if you will, will know it's no slim feat.
They're incredibly fragile at the best of times, let alone when bobbing around like buoys in a soup, but the creator of this recipe has it all figured out.
The balls are primarily made out of lentils but also contain lots of Italian seasoning, garlic, tomato paste, many a tablespoon of Pecorino Romano, breadcrumbs, kosher salt, shallots, and a single egg.
As for the structural secret that keeps these balls, well… ball-shaped when taking a dip in the soup, it's all about preparation.
You want to make the veggie balls at least 24 hours ahead of time and let them chill in the refrigerator overnight.
This firms them up and ensures they'll stand up to the challenge come dinner time the next day.
Vegan meatballs are even more of a challenge to make, but this recipe lays it all out in easy-to-understand impossible-to-mess-up terms.
This time around, they're made out of a hearty mixture of veggies, beans, grains, and legumes, providing a lovely moist meaty texture — There's nothing worse than dry balls; are we right?
The Italian cheese found in most of the other recipes is obviously a goner here, but that doesn't mean you can't introduce some cheesy alternatives.
We'd recommend picking up some vegan Parmesan if possible, or failing that, using some nutritional yeast flakes in the meatball mix.
If you'd like to save time, you can also pick up some vegan meatballs from the store. They tend to be made out of soy meat, and they can be incredibly convincing. 
We're killing three dietary birds with one stone here in our final spot.
This recipe is suitable for those on paleo, keto, and whole30 diets, meaning it contains zero processed ingredients, contains nothing that has been linked to cravings or inflammation, and has very few carbs.
That's a lot of specifics to cover in one recipe, but the creator has done an amazing job of maintaining the classic flavors of this lovely soup (Also check out Best Ina Garten Tomato Soup Recipes).
It's also the first recipe on our list to go with kale over spinach, giving you more to chew on, which is perhaps the right choice when so many other ingredients have been removed.
Final Thoughts
Although Ina Garten has only graced us with a single Italian wedding soup recipe (so far), you should now see how you can use the essentials she lays down to craft a beautiful Italian wedding soup suitable for near enough any diet.
It's a hearty, rejuvenating meal perfect for any season (even summer!), and as it's rather healthy, go on, treat yourself to multiple helpings!
Frequently Asked Questions
Why Is It Called Italian Wedding Soup?
When you hear the name Italian wedding soup, it's easy to imagine that this dish is some sort of traditional feast served up at nuptials in rustic venues nestled deep in the Italian countryside, but that's just our romantic imaginations running amok.

Italian wedding soup is actually a mistranslation of the Italian minestra maritata, meaning "married soup". 

As mentioned earlier, this name refers to the marriage of the meat and vegetables in the soup and does not signify the use of this dish in Italian wedding ceremonies, although there's nothing stopping you from serving it up at yours!

Do You Have To Use Chicken Stock In Italian Wedding Soup?
Most Italian wedding soup recipes call for chicken stock, but this isn't a hard fast rule. Vegetarian and vegan renditions usually rely on veggie stock, although, FIY, there are vegan chicken stocks out there.

You could also use beef stock if those are the flavors you want to lean into. The only thing we would say is totally off the cards is fish stock… for obvious reasons.

For the best possible flavor, we recommend creating a homemade chicken stock over a great many hours, but if time is of the essence, any of the stocks suggested above will do just fine.

What Are The Meatballs In Italian Wedding Soup Made Of?
This dish is pretty loose where meat is concerned too. Traditionally, chicken sausage was used, but for the meatballs, chicken, pork, and beef were all options. 

Ina leans fully into chicken flavors with her recipe, giving the final product a great deal of synergy and a grand totality of effect, but sometimes it's nice to introduce a bit of variation by diversifying the meat used in the meatballs.

7 Best Ina Garten Italian Wedding Soup Recipes To Try Today
Course: Recipes
Ina Garten's Italian wedding soup is one of the best, and we have it for you here, alongside 6 similar recipes suitable for different diets you can try today.
Directions
Pick a recipe from above
Click the recipe name and visit the website
Collect the ingredients and the food
Enjoy – don't forget to leave a review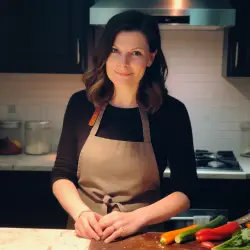 Latest posts by Barbara Hunt
(see all)