What's not to love about cookies? 
Whether they're crunchy or gooey, chocolatey or sweet, there's a type of cookie to suit everyone's tastes. That's why they're one of the most popular sweet treats in America!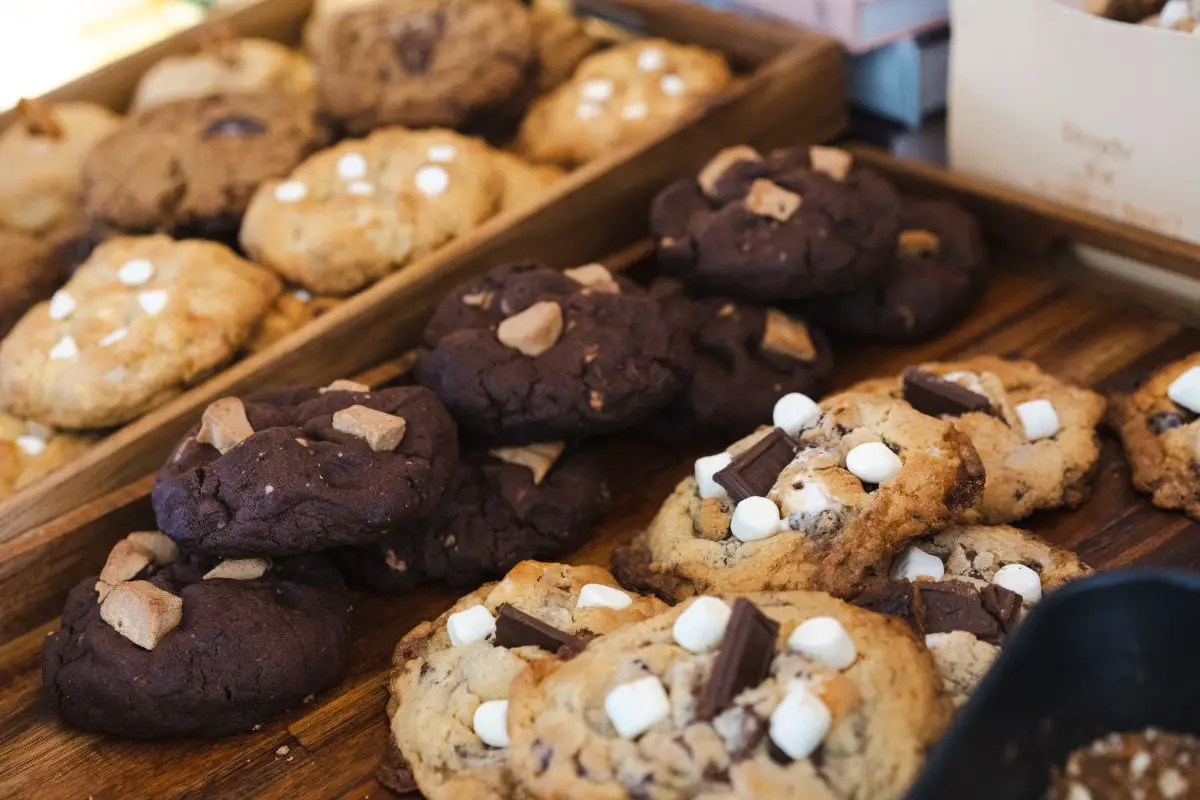 However, if you already have a few go-to cookie recipes in your cookbook, you may be growing tired of the same old textures and flavors.
If you're struggling to reinvent your usual recipes or you want to try something completely different, we're here to help spur your imagination into action. 
We've rounded up five of our favorite Ina Garten cookie recipes ever and put them all into one place, so you won't have to go far to find your next favorite cookie recipe!
Take a look at our recipe list below, and get ready to find your next crowd-pleasing cookie. 
First up, we have Ina Garten's classic chocolate chunk cookies. Cookie recipes don't always need to be complicated to make a statement, and this relatively simple recipe never fails to hit the spot!
This particular recipe also makes use of walnuts to add an extra layer of texture and flavor, but if you don't like them (or you're allergic), they can be easily substituted for another tasty ingredient. 
So, what exactly is it that makes these cookies so good? Well, they use more brown sugar than other recipes, and plenty of vanilla extract, too, which really makes an impact.
Whether you're entertaining or you fancy a little sweet treat for yourself, these chocolate chunk cookies will be your next go-to recipe!
Crunchy, gooey and loaded with flavor, you'll be amazed at just how well these come out of the oven.
They're also incredibly easy to make, so you won't get bogged down by any complicated or unnecessary techniques. Just plain and simple, good old-fashioned cookies. 
Ingredients 
1-¼ pounds of semisweet chocolate chunks 
1 tsp baking soda 
1 tsp kosher salt 
½ pound unsalted butter at room temperature 
1 cup of light brown sugar (packed) 
2 tsp vanilla extract 
2 xl eggs at room temperature 
2 cups of all-purpose flour 
1-1/1 cups chopped walnuts 
½ cup of granulated sugar 
If you want to serve up something a little different, try adding these salty oatmeal chocolate chunk cookies.
If you can't choose between making oatmeal cookies or chocolate chunk cookies, why not follow this recipe to create the perfect middle ground?
You can tweak this versatile recipe as much (or as little) as you like. If you want these to be thicker, chill your dough balls before cooking.
If you like them thin and crispy, bake them straight from the mixing bowl! 
These cookies can be made on the day or made in advance, and their dried cranberries and sea salt really make their flavors pop.
You can even whip up a batch of dough balls and seal them in containers for around a week in the refrigerator and 3 months in the freezer, so they'll be ready to bake whenever you need a quick, tasty batch of emergency cookies!
Just remember to defrost and bake thoroughly before serving. 
If you're still not convinced, these cookies are said to be Ina's all-time favorite cookies, so you just know they're going to be great!
Once the dough is ready, these cookies will only take 10-12 minutes to bake. It's never been easier to whip up a unique batch of versatile, crowd-pleasing sweet treats in just a few minutes!
Ingredients
¾ cup of dried cranberries 
1 tsp baking soda
1 tsp kosher salt 
½ pound unsalted butter (left at room temperature) 
2 tsp vanilla extract
2 xl eggs (left at room temperature) 
Fleur de sel 
¾ pound of bittersweet chocolate
1 ¼ cup of old-fashioned oats 
¾ cup of granulated sugar
¾ cup light brown sugar (lightly packed) 
1 ¾ cups all-purpose flour 
If you want your next batch of cookies to have a little more wow factor, why not try whipping up a batch of these eye-catching black and white cookies?
Not only do these look amazing, but they taste fantastic, too! 
Ina Garten's black-and-white cookies may just be one of the best cookie recipes (see also: 7 Best Ina Garten Shortbread Cookies Recipes To Try Today)we've EVER tasted, and they lean on one pretty unusual cookie recipe ingredient (sour cream), to create a slightly moist, cake-like cookie that you'll fall head over heels for.
If you're trying to bake to impress, this is one recipe you'll want to add to your arsenal. They also have an irresistible flavor and texture that will go down a treat with even the fussiest of eaters. Ina really knows how to keep us happy! 
Note: if you're a beginner baker, be aware that these cookies can be a little more complex than your standard cookie recipe.
So, be prepared to need a little extra patience in the kitchen!
However, it's totally worth it. Including prep and baking time, these will take you around 2 hours to create, and your guests will be completely enthralled by your culinary skills and their irresistible taste. 
Sweet, chocolatey, and crunchy yet slightly moist, these cookies are everything you could want from a cookie recipe! 
Ingredients
⅓ cup sour cream
1 ¼ sticks of unsalted butter (left at room temperature) 
1 cup of granulated sugar 
1 xl egg (left at room temperature)
2 tsp vanilla extract 
1 ¾ cups of all-purpose flour 
½ tsp baking powder
½ tsp kosher salt 
¼ tsp baking soda 
For The Glaze 
2 to 3 tablespoons of heavy cream 
½ tsp vanilla extract
4 tbsp unsalted butter
2 cups of confectioners sugar 
5 ounces of semisweet chocolate (chopped)
½ tsp instant coffee granules
2 tbsp light corn syrup
If you're feeling something a little more fruit and traditional, why not try these delightful raisin pecan oatmeal cookies?
Ina's raisin pecan oatmeal cookies are the ideal sweet treat to serve alongside tea and cake or to gift for someone special in your life.
Pecan nuts and timeless raisins are the statement ingredients in this recipe, and they work together to create a delicious cookie that's gooey and chewy inside, and delightfully crisp on the outside. 
Plus, like most Ina Garten recipes, these can be easily tweaked to suit your preferences.
If you're not a fan of raisins, why not throw in some dried cranberries or chocolate chips, instead?
You could even change pecans for walnuts to put a whole new spin on this classic recipe, but honestly, we think it's perfect just as it is! 
You'll also be pleased to know that these raisin pecan oatmeal cookies are incredibly easy to make.
There's no fuss involved, and it'll take just over 20 minutes (including prep and bake) to bring these together. We can't wait for you to try them! 
Ingredients 
1 egg 
1 tsp vanilla extract 
1 tsp baking soda 
1 ¼ cup of butter 
1 ¼ cup of sugar 
1 ½ cups of all-purpose flour 
1 tsp ground cinnamon 
1 tsp ground nutmeg 
1 tsp salt 
1 cup of sultanas and raisins 
1 cup of pecan nuts 
3 cups of old fashioned oats 
Now, let's finish up our roundup with one cookie recipe you just can't go wrong with – ginger shortbread cookies!
Although these are great for the fall and winter seasons, there's no reason why you can't serve these all year round. No time is a bad time for a ginger cookie!
As always, Ina adds a little special something to take this recipe to new heights. This time, it's crystallized gingers which help create a cookie that's both spicy and sweet! 
If you're a novice baker, you may be a bit intimidated by the idea of creating a shortbread cookie.
Well thankfully, these are much easier to make than you might think – they require just six ingredients, a pretty basic technique, and minimal prep and baking time, making them the ideal show-stopping recipe for beginner and experienced bakers alike! 
Trust us – there's no one that won't be impressed by these ginger shortbread cookies. 
Ingredients
6 or 7 ounces of semisweet chocolate (chopped finely) 
¼ tsp kosher salt 
¾ pound room temperature unsalted butter 
1 cup sugar (and extra for decoration) 
3 ½ cups of all-purpose flour 
¼ tsp kosher salt 
The Bottom Line 
Don't let your imagination kill your potential. There are so many ways to create tasty cookies, and these are just a few examples of how you breathe new life into your statement cookie recipe.
Even your usual chocolate chunk cookies can be revitalized with the help of our favorite chef, Ina!
You may even find some flavor combinations you hadn't thought of before, and even beginner bakers will be able to try their hand at these recipes. 
So, what are you waiting for?
Whether you're preparing to entertain, or you simply need a new weekend treat recipe for yourself, try creating one of these five iconic cookie recipes for a taste adventure you won't want to miss. 
5 Amazing Ina Garten Cookie Recipes To Try Today
Course: Recipes
Directions
Pick a recipe from above
Click the recipe name and visit the website
Collect the ingredients and the food
Enjoy – don't forget to leave a review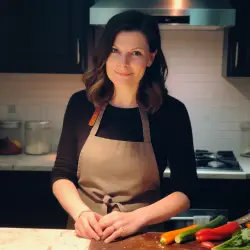 Latest posts by Barbara Hunt
(see all)