We're yet to meet someone who turns their nose up at a home-baked cookie. Who can resist the smell of them baking in the oven and drifting through the house?
Now imagine that gooey, warm goodness as you take your first bite. Divine!
Cookies are the ultimate comfort dessert – served warm or cold, with a hot drink or a cold glass of milk. And there are so many different varieties to choose from.
In this guide, we've pulled together some of our absolute favorite cookie recipes – from the classic chocolate chip to an indulgent red velvet – though short-listing them took a lot of taste-testing and was no easy feat! Don't you feel sorry for us?
Keep reading to find a delicious cookie recipe you can bake at home:
The best chocolate chip cookie recipe ever is a strong statement to make. But, we've tried this recipe, and the results are delicious.
What's great about this recipe is that it's no-nonsense, with basic ingredients. And the other thing we love about this cookie recipe is that it calls for LOTS of chocolate.
There's nothing worse than a cookie with a few nibbles of chocolate in it – this is what you find with a lot of shop-bought cookies. Thankfully, you'll be using 2 cups of chocolate chips or chunks here, so you'll have plenty of chocolate in every bite.
The key to a good cookie is not to bake it for too long – be sure to take these out of the oven when they're only just starting to brown. That's a tip to remember for most of the cookies on this list.
You just know that Ina Garten has an excellent selection of cookie recipes up her sleeve, and this one is one of our favorites.
Garten uses smooth peanut butter in her recipe, but you could always opt for crunchy if you want a little more bite to your cookie. You will also need some semi-sweet chunks of chocolate.
These tasty cookies will only need to bake for 17 minutes before you can tuck in.
If there's anything better than a cookie – it's a jumbo cookie. And if we want to level it up again – make it a brownie cookie!
This recipe brings the best of both chocolatey worlds together in one bite. Our mouths water just thinking about it.
To make your jumbo brownie cookies, you'll need butter, eggs, sugar, vanilla extract, all-purpose flour, baking powder, salt, 60% cacao bittersweet chocolate chips, semisweet chocolate chunks, and optional instant espresso powder.
Allow up to 14 minutes for your cookies to bake and let them cool. Then bite into the incredible brownie texture on these cookies.
If shortbread is more your vibe, then this cookie recipe is for you.
It's simple yet delicious and oh-so-buttery!
We think these shortbread cookies make great gifts, and they're perfect for the festive season too.
All you'll need to make these cookies is unsalted butter, granulated sugar, plain flour, vanilla extract, and a pinch of salt.
Once you've made your mixture and rolled out your dough, take a cookie cutter and make your shortbread delights.
If you're baking with children, choose any fun shape you like – hearts, bunnies, or stars – to cut your cookies.Or perhaps trees if you're baking for Christmas.
When they're baked, and still warm, sprinkle them with sugar.
We're bringing in another peanut butter cookie recipe – this time, peanut butter kisses!
These are incredibly simple to make with just 5 ingredients – egg, sugar, vanilla extract, peanut butter, and chocolate kisses. This recipe uses milk chocolate kisses, but you could try any flavor you like.
As soon as the cookies are baked, pop one chocolate kiss firmly on top of each one.
Number 6 on the list is another favorite cookie recipe from Ina Garten – salty oatmeal chocolate chunk cookies.
This recipe takes (almost) all of the best parts of a good cookie and puts them together into one snack.
The Barefoot Contessa uses oatmeal, chocolate chunks, and cranberries in this recipe – and of course, there's a delightful salty finish to these cookies too.
Now we know not everyone likes fruit in their cookies, but if you're not a fan of raisins, we urge you to try this recipe instead.
The combination of cherries, chocolate, and nuts in these cookies is absolutely divine.
There are quite a lot of ingredients to make these, but it's well worth it.
If you're feeling a little more adventurous, then this recipe is for you.
Paula Deen has created a decadent cookie full of cream cheese and topped with buttercream frosting.
Combine your cream cheese with shortening before adding the rest of the ingredients and work everything into a dough.
Deen recommends that your dough should feel a little like Play-Doh if you've got this recipe right.
No cookie round-up would be complete without a white chocolate macadamia nut cookie – and this recipe is so good! It has to be up there as one of our favorites.
The milk sweetness of the white chocolate and the soft bite of the macadamia nuts work wonderfully together. You can choose salted or roasted macadamias, depending on your preferences.
We like to enjoy these cookies with a big cappuccino and a good book!
If you love red velvet cake, you're going to ADORE this recipe.
These red velvet crinkle cookies are a sugary, gooey delight and we love the crispy finish.
These are cookies that are also great served over the holidays – your friends and family will thank you when they drop in and are greeted with these decadent cookies and a hot buttered rum to ward off the cold.
What we love about the author of this recipe is that she walks us through her process of creating the perfect crinkle cookie, and she helps to troubleshoot where this recipe can go wrong.
Ooh-la-la. If you're trying to impress someone then these are the cookies to bake.
This recipe combines two very different desserts and brings them together for a mouth-watering finish.
These cookies take a little while to make, and there are a few steps involved, but they are well worth it.
You will need a kitchen torch to achieve that classic creme brûlée finish.
Calling all chocoholics – this recipe will tantalize your tastebuds.
This recipe takes the classic double chocolate cookie and levels it up with hazelnut spread – every chocolate-lovers best friend!
With Nutella, chocolate chips, and cocoa powder, you'll definitely get your chocolate fix.
The author of this recipe recommends adding chopped nuts, which help to balance the chocolate, but you could swap the nuts for raisins or cherries if you'd like or leave them out altogether if you're just about that chocolate life.
We don't know about you, but for us, Reese's are the ultimate peanut butter treat. So adding them to cookies is a match made in culinary heaven.
For this cookie recipe, you will need smooth peanut butter (or crunchy, if you prefer), semisweet chocolate chips, peanut butter chips, and Reese's Minis Peanut Butter Cups.
We recommend having a big glass of cold milk to wash down these cookies – they're delicious, but that's A LOT of peanut butter.
You didn't think we were going to wrap this up without including an M&M cookie, did you? We'd never do that to you!
These brightly-colored cookies are a huge hit with both little kids and big ones!
You only need 9 ingredients to make these cookies, and they'll be ready in just 20 minutes. Still, we do recommend you let them cool before digging in!
We're completing this list with an absolute classic – oatmeal raisin cookies.
These cookies remind us of days in grandma's kitchen, flour on the side, and snacks baking in the oven.
This recipe adds optional chopped pecans to this traditional mixture, but you can leave them out, or use different nuts, if you prefer.
Grab yourself an ice cold glass of milk and enjoy.
Final Thoughts
There are so many wonderful cookie variations you can bake. If you get the basic dough down to a tee and know exactly when to take them out of the oven, you can add pretty much whatever you want.
Whether you fancy lots of chocolate, a dash of peanut butter, or a classic oatmeal cookie, we're confident you'll find the perfect recipe from the list above.
Enjoy and save one for us!
Frequently Asked Questions
What Are The Six Types Of Cookies?
There are 6 main types of cookies – drop cookies, bar cookies, pressed cookies, refrigerator cookies, molded cookies, and rolled cookies.
What Is The World's Favorite Cookie?
This might be controversial, but based on sales, Oreo's are the world's favorite cookie. But we think there's a lot to be said for the humble chocolate chip.
15 Amazing Cookie Recipes To Make Your Mouth Water
Course: Other Recipes, Recipes
Directions
Choose the perfect cookie recipe from the list
Gather your ingredients
Bake some delicious cookies
Enjoy your cookies with a glass of milk or a hot coffee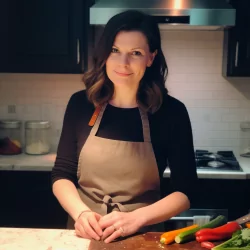 Latest posts by Barbara Hunt
(see all)