Red velvet desserts often seem too good to eat – and with good reason. Not only do they look luxurious and special, but they taste great too.
You might be the kind of person who thinks red velvet can only be in cake form. Well, get ready to have your mind blown.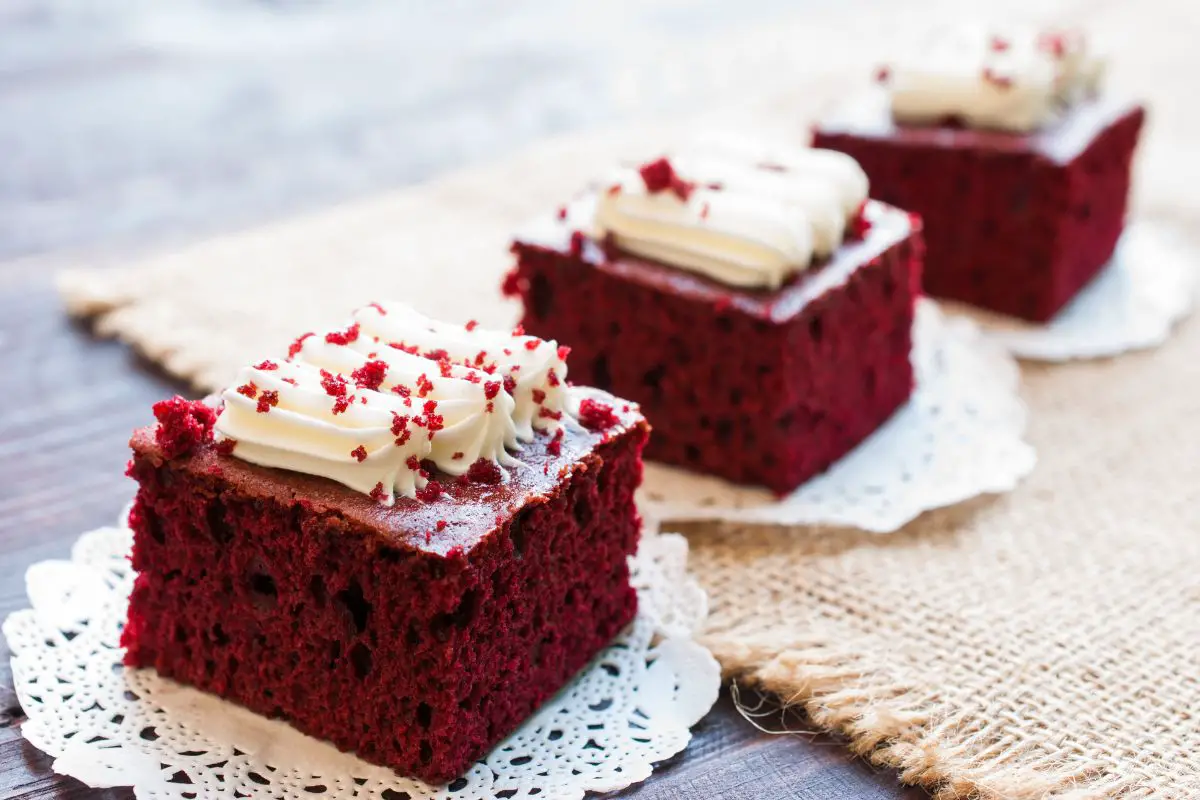 While we have rounded up several of Paula Deen's cake and cupcake recipes, there is more to red velvet baking than you might have thought.
So, with all of this in mind, let's look at 10 amazing Paula Deen red velvet recipes to try today(see also: 4 Best Paula Deen Taco Soup Recipes To Try Today). You may just be surprised!
Who Is Paula Deen?
Paula Deen, also known as the 'Queen of Southern Cooking', is a chef, restauranteur, author, and television personality. She has been cooking and baking for over 30 years and has released over 10 books.
Her cooking has been tried and tested by thousands of at-home cooks. She is loved for her easy-to-follow recipes.
And despite focusing on Southern cooking, she creates food that everyone will enjoy, no matter where they are from.
But most of all, she whips up dishes that are definitely considered to be comfort food!
Flavor Profile Of Red Velvet
Before we take a look at the red velvet-based recipes, let's delve into what it actually is.
The reason for this is that red velvet is often misunderstood. It is a common misconception that red velvet is just a chocolate cake that has red food coloring added to it.
This is not necessarily true or untrue. The red color stems from the ingredients that are used to create the red velvet flavor.
The combination of ingredients produces a velvet-like cake texture, and the by-product of these ingredients creates a red color.
This is because red velvet does include cocoa powder, however, it is common to add both vinegar and buttermilk which gives it a tarter flavor compared to a chocolate cake.
The vinegar is also what turns the pigment (anthocyanin) in the cocoa powder to a red color.
So, now you know how red velvet is made! What it tastes like is a mild chocolate flavor with a tart-ish edge to it. The chocolate flavor is so mild that you likely will not be able to pick it out.
Amazing Paula Deen Red Velvet Recipes
Here are 10 of the best Paula Deen red velvet recipes that we have rounded up for you to check out:
While regular red velvet cake does not need food coloring, this one by Paula Deen uses it to enhance the color of the cake mix.
It creates a wonderfully soft and delicious red velvet cake that is both soft and vibrant.
You will want to melt some marshmallows into some cream cheese to create sweet and sticky icing that compliments the cake mix nicely.
Overall it will take you a good 20 minutes to do, with 20 minutes for prep and 20 minutes to bake.
While this does have the word 'bread' in the name, it does not actually need bread to make it. Instead, it is a mix of cake flour, cream cheese, eggs, half and half, and a few other ingredients too.
The great thing about this one is that you can serve it in small dishes to create a delicious dessert for up to 8 people. While it is still warm, add a scoop of vanilla ice cream when serving.
Sandwich cookies are always fun to make and eat. This red velvet sandwich cookies recipe by Paula Dean puts a spin on the traditional flavor.
However, instead of regular vinegar, this recipe opts for apple cider vinegar.
It is extra tart but with a sweet overtone which makes it delicious with the vanilla and buttermilk. While the prep will take you a good 45 minutes to do, the cooking time is only 10 minutes.
Who would have thought about making a red velvet trifle? Well, Paula Deen certainly thought of it. Now that you know it exists, no doubt you will be wanting to make it.
It involves creating your own red velvet cake mix, but also adding in several other creamy ingredients and textures.
While it might seem like an easy bake, it is more on the intermediate side due to having lots of things to make. Even so, it is still worth a try as a novice baker.
Just like the red velvet cake, the cupcake is also a classic. It is a great thing to make if you are wanting to serve something that does not involve having to cut anything!
You will want to use some roasted beets to give it that red color. The vanilla and cocoa powder will help to give it a red velvet flavor.
These are so easy to make, that it will only take you 25 minutes to prepare the ingredients and then 20 minutes to cook.
This lighter version of the Paula Deen red velvet cake uses reduced-fat ingredients when it comes to sour cream, cream cheese, and so on.
While it does use red food coloring to help the color to appear brighter, it does include the likes of distilled white vinegar and buttermilk – two of the main ingredients of red velvet.
This cake is still luxurious, but it only takes 40 minutes to make altogether – that is the prep and the cooking time.
While these lighter red velvet cupcakes use fewer ingredients, there are slight variations too. For example, the use of cream of tartar and coconut rum – however you can choose to go with coconut extract.
This recipe takes just the same amount of time too!
If you are looking for an easy bake to make then these Paula Deen red velvet crinkle cookies are your answer.
While they will need two hours to chill in the refrigerator, the prep actually only takes a few minutes.
The cooking itself will also only take 12 minutes to do. While the recipe does make 24, they can be stored for up to 3 days in an airtight container.
Biscotti make a wonderful edible gift for loved ones, or even as a treat to yourself. The best thing about them though is that they marry nicely with a cup of coffee.
If you are looking to make biscotti with a twist, then you are going to love this Paula Deen red velvet biscotti recipe. It involves toasting some almonds and then melting some chocolate in order to dip them.
You may find that they take quite a while to make – 30 minutes to prep and 60 minutes to cook – but the recipe does make 96 of them!
How gorgeous do these red velvet whoopie pies look? Not only can you make these at any time of the year, but they also make wonderful festive treats.
While you will be getting the red velvet flavor with vanilla extract, vinegar, and cocoa powder, you may want to add some red food coloring to make the color extra vibrant.
Overall they will only take less than 15 minutes to prepare, and then around 20 minutes to cook.
Final Thoughts
Now that you have seen all 10 of the Paula Deen red velvet recipes, which one are you hoping to try first?
As you can see, there are many different types of delicious red velvet dessert recipes to try.
From whoopie pies and cupcakes, to bread pudding and the classic cake – are you going to try and bake them all?
Frequently Asked Questions
What Does Red Velvet Taste Like?
While red velvet does include cocoa powder, the flavor is very mild. In fact, it is often said that red velvet tastes more like vanilla.

You may also find a tangy note due to the use of buttermilk, though this is also very mild too.
Is Red Velvet A Type Of Red-Colored Chocolate?
Many people believe that red velvet is a type of chocolate cake with red food coloring added, but this is not true.

While it does include cocoa powder, it is the ingredients that are added to it that cause a chemical reaction.

This is what changes the color of the cocoa pigments into a red color. However, cheaper desserts and mass-produced items may use food coloring to create a red velvet appearance.
Is Red Velvet The Same As Red Velvet Cake?
Traditionally red velvet cake uses cocoa powder and ingredients such as buttermilk to cause a chemical reaction to change the cocoa powder to red.

However, blue velvet cake tastes just like red velvet. The only difference is that with blue velvet cake blue food coloring is added to create the color.
10 Amazing Paula Deen Red Velvet Recipes To Try Today
Course: Recipes
Directions
Pick a recipe from the list above
Click the recipe name and visit the website
Collect the ingredients and cook the food
Enjoy – don't forget to leave a review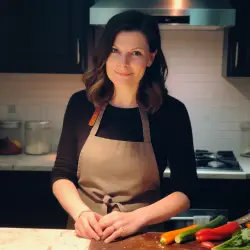 Latest posts by Barbara Hunt
(see all)