Chances are that if you're at all interested in baking, that you've come across Paula Deen. She's regarded as being one of the very best contemporary bakers, and it's not hard to see why.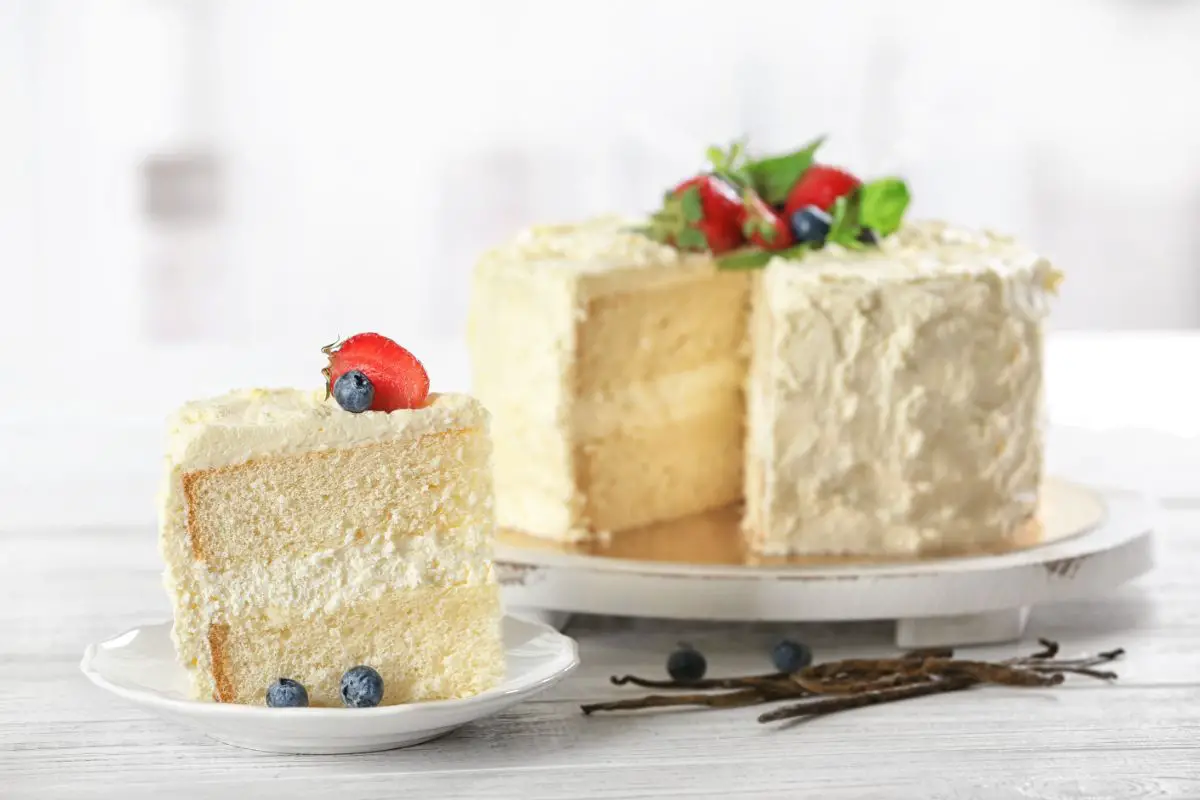 With everything from bread and pastries, to cakes and chocolates, Paula's really got you covered.
Below, we're going to be taking a look at some of the very best cake recipes provided by Paula Deen, giving you the much needed inspiration you need to get in the kitchen.
Deen has produced hundreds of cake recipes over the years, but we've narrowed these down to bring you some of the very best.
To find out more, simply keep reading below.
So the first cake that we're going to be taking a look at today is Paula's strawberry cake recipe. We honestly think that this is one of the tastiest cakes that we've ever tried, and apart from that, it's also super aesthetically pleasing to look at.
This recipe is also super easy, so if you don't have much time on your hand, this is the perfect one to whip up. It uses boxed cake mix for the base, which helps to save you a lot of time, and allows you to get started on the icing.
This one has a super fresh flavor, and the strawberries really pack a punch. For this recipe, you can either use frozen or fresh strawberries, as both of these work really well.
For the icing, it's made using a super fresh cream cheese, as well as some strawberry flavored gelatin that helps to give it that pinkish color. This is a classic southern recipe, and we can guarantee that you're going to absolutely adore this one.
Perfect for indulging during the summer months, this cake is a real dream come true.
The next recipe that we're going to be taking a closer look at is this amazing strawberry shortcake recipe. This is probably the easiest strawberry cake recipe on our list, and will only take you a total of 15 minutes to make. That's right, it's actually that easy!
For this recipe, you will only need to focus on creating the custard element of the desert. The recipe encourages you to purchase a store-bought angel food cake, so that it's even simpler to whip up. Use plenty of fresh strawberries to brighten up this delicious dessert.
If you're looking for a strawberry cake recipe that will really wow all of your guests, then we'd recommend that you whip this one up. This one is fantastic if you need to feed a larger crowd, as it has a total of three layers.
But, despite the fact that this cake appears to be incredibly elaborate, it's actually very simple to make. Paula encourages you to buy cake mix from the store, so that you don't need to hassle over anything in this regard yourself.
The best thing about this recipe is the delicious cream that's loaded inside. It's packed with plenty of fresh, cream cheese frosting that's been loaded with plenty of vanilla.
Choose some fresh strawberries from your local supermarket, and use these along with the cream cheese to layer your tall cake.
If you have any cream leftover, don't throw it away. It's perfect for serving up alongside your cake portion. This one should only take approximately 20 minutes to prepare.
If you're on the hunt for a strawberry pound cake recipe, then we think we've found the perfect one for you. This one is incredibly aesthetically pleasing, and super satisfying to make too.
This one is a little more complicated than some of the other recipes on our list, but is totally worth it.
In order to make this pound cake, you're going to need a good helping of strawberry glaze. You can either make this yourself, or purchase it in a store depending on your preferences.
It's super similar in consistency to lemon curd, and this is the kind of texture you're looking for.
This cake has a super delicious, tangy flavor that's displayed by the use of buttermilk in the mixture. Buttermilk is great for adding some extra flavor to your cake, and will also help it to achieve that super spongy texture we all know and love.
If you're dying for a slice of strawberry cake, but don't want to compromise your diet, then we've got the perfect recipe for you. This one has half the calories of a regular strawberry cake, but tastes just as delicious, so you're not missing out on anything.
In order to make this healthier variety, you'll need to purchase some half fat buttermilk, which helps you to cut down on the calorie content.
This recipe tastes deliciously fruity and tangy, and uses plenty of orange zest, along with fresh orange juice in order to help it achieve its flavor.
It also uses a low fat, non dairy whipped cream to top everything off (Also check out Female Chef Low Fat Cookbooks). Enjoy one of your favorite dessert items, but without any of the guilt. This cake is also best served immediately, so you can dig into it right away.
If you're looking for a super easy, fresh strawberry sheet cake recipe, then we'd recommend that you take a closer look at this one. This one is perfect for when the weather grows hotter outside, and you need something light and fruity to freshen up your tastebuds.
This recipe will take about 40 minutes in total, and is great for dishing out when you're having guests over.
This recipe has two separate steps, one of which involves making the cake mixture itself, and also will require a store bought pack of strawberry gelatin, and the other step involves making the cream topping.
For the cake topping, you will need lots and lots of fresh cream cheese, which tastes incredibly light and cool atop of the sponge. It also asks for some kosher salt, some vanilla extract, 6 cups of confectioners sugar, and some strawberry slices to top the cake.
You will also be required to add in some finely chopped strawberries to the mixture itself, and whisk these along with the other cream ingredients.
This will help to give your sheet cake an incredibly beautiful pinkish color that we absolutely adore. You can enjoy this one for up to three days too, if stored properly in the refrigerator.
Final Thoughts
To sum up, there are a whole host of Paula Deen recipes out there to get you started on your cooking journey.
Whether you want something super light and fresh for the summer months, or something super rich, creamy and decadent, there's a Paula Deen strawberry cake recipe out there for you(see also: Paula Deen Red Velvet Cake Recipes To Try Today).
We hope that this article has inspired you to get in the kitchen, and we wish you happy baking!
Frequently Asked Questions
Why Is Paula Deen So Famous?
Although many of us have used Paula Deen recipes for our baking endeavors, many of us don't really know much about her backstory.

Paula Deen first shot to fame in 1997, when she published her very first cookbook called, The Lady And Sons Savannah Cookbook.

This was followed by Deen opening her first restaurant. She rose to fame as her books were sold on QVC, which is a televised shopping channel.
What Is A Quote From Paula Deen?
Paula Deen was inspired to get cooking so that she could still enjoy life without being held back by her diabetes diagnosis. Deen has said, ' I was determined to share my positive approach, and not let my diabetes diagnosis stand in the way of enjoying my life'.
Is Paula Deen Still Wealthy?
For those who have been following the career of Paula Deen, you'll know that the cooking star has undergone a number of different controversies throughout the years. Most recently, she was dropped by the Food Network.

Despite this, Paula Deen is still estimated to be worth approximately 12.6 million.
What Is Paula Deen Most Famous For?
Perhaps the dish Paula Deen is most famous for is her hamburger recipe. This involves a hamburger patty, topped with egg and bacon, and then placed between two sugared doughnuts.
6 Amazing Paula Deen Strawberry Cake Recipes To Try Today
Course: Paula Deen, Recipes
Directions
Pick a recipe from above
Click the recipe name and visit the website
Collect the ingredients and the food
Enjoy – don't forget to leave a review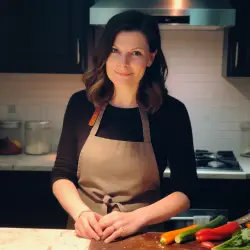 Latest posts by Barbara Hunt
(see all)