One of the things that Paula is most known for is her delicious casserole dishes. These range from meat based varieties, to ones which are suitable for vegans and vegetarians alike.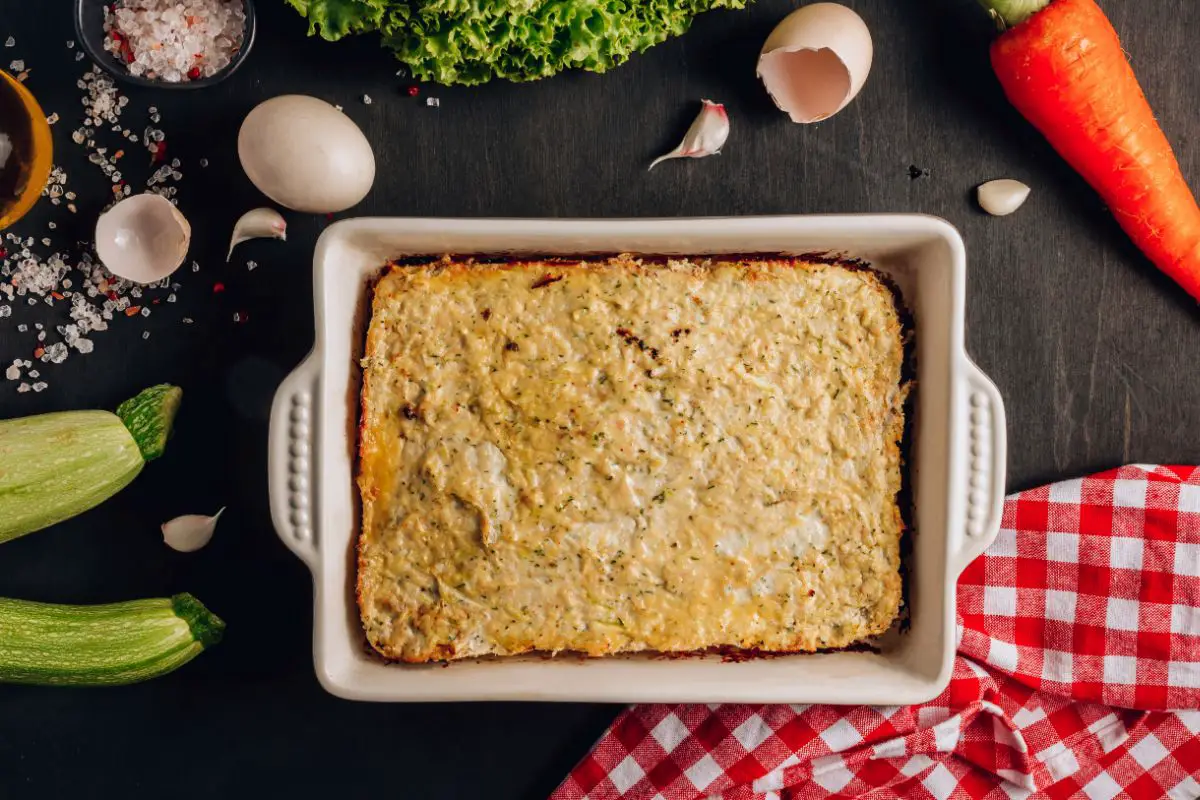 Vegetable based casserole recipes are fantastic for when you want to shed a few extra pounds, and what vegetable could be a tastier or more versatile option than butternut squash?
Below, we've compiled some recipes from Paula Deen herself, that feature a number of different squash casseroles (Also check out Amazing Paula Deen Broccoli Casserole). Have fun browsing through our list, and choosing one that you'd like to start cooking this evening.
To find out more, simply keep reading below, as we take a closer look.
Now, I know that we said we were going to be taking a look at healthy squash casserole recipes today, but we couldn't resist adding in this cheesy variety too.
This casserole is positively delicious, and is made using plenty of yellow squash, sour cream, parmesan cheese, and tangy cheddar cheese.
This casserole really packs a punch, and is super easy to make too, only requiring a few ingredients. For the base, you'll simply use some buttery crackers to give it that little bit of added crunch.
We think that this one is great for whipping up if you have some vegetarian guests over for dinner, as both you and they are guaranteed to adore this recipe.
This one only takes a total of 30 minutes, both to prepare and bake, and serves up to 6 people, depending on the portion sizes.
If you're looking for the perfect squash casserole recipe to whip up this summer season, then we'd like to introduce you to this tasty variety.
This one is incredibly fresh, and allows you to continue enjoying casserole dishes way into the summer months. It's surprisingly light, and has plenty of delicious yellow squash packed inside.
It's also incredibly easy to make, and requires a minimal amount of ingredients. In fact, in order to make this one you're only going to need 7 items in total.
This one gets super crispy and delicious in the oven, and the cracker crumbs really help to give it some added texture.
Make sure to top this one off with some fresh parsley at the end, as it really helps to give the dish a depth of flavor that we adore.
If you're on the hunt for the very best Paula Deen butternut squash casserole recipe, then we think that we've found it.
In fact, we think that this butternut squash casserole is one of the tastiest on the whole of the internet.
It's super easy to make and bake too, as it only takes 10 minutes to prepare, followed by 10 minutes in the oven.
The reason why this butternut squash casserole recipe has such a delicious flavor, is because it's been made using coconut flakes, along with curry powder.
It's also got lots of creamy coconut milk added to the mixture, as well as some raisins. It reminds us a little bit of coronation curry, and has a super mild and delicious flavor.
This casserole dish is also super visually appealing, and can be eaten either as a main dish, or simply on the side. Either way, it's super easy to make, and super delicious to eat.
If you're on the hunt for a classic southern squash based dish, then we'd like to point you in the direction of this tasty recipe.
If you're from the South, this one's guaranteed to taste just like the one your grandma used to make. Paula recreates this fall favorite, showing you how to achieve that classic flavor we all know and love.
Indeed, this recipe is great for chowing down on when the weather grows colder outside, and you need something nice and warm to heat you up.
This recipe again is super easy to make, and only takes a total of 10 minutes to prepare, and 10 minutes to bake.
You don't need to be picky about the squash you use for this one, just choose whichever ones are being sold locally at your farmer's market.
Any type of squash will work well in this one. In order to make this tasty dish, you're going to need plenty of sour cream and tangy cheddar, which are responsible for the hearty flavors.
As well as this, you'll also need one of Paula Deen's house seasoning, which is used ubiquitously amongst many of her recipes, so this might be worth investing in.
You're also going to need a good dollop of butter, and some super crispy, buttery crackers to top it all off.
The squash is sauteed in butter before placing in the casserole dish, to ensure that it's super soft and delicious. Serve this dish either as a side or as a main.
If you're on the hunt for a squash casserole dish that's a little bit different than the rest, then we'd like to introduce you to this pimento squash casserole dish.
It's super duper tasty, and packed to the brim with flavor. In order to make this casserole, you're going to need 6 cups of squash, sliced into rounds, along with sour cream, butter, and plenty of grated cheddar cheese.
It also uses eggs and mayonnaise to help make it even more creamy (Also check out Amazing Paula Deen Deviled Eggs Recipes). But, the secret ingredient in this recipe that helps to make it oh so delicious is the jar of diced pimentos.
These give the casserole a bit of added kick that we absolutely adore.
You'll bake this one in the oven until the cheese is bubbling, and the top has all crisped over (Also check out Paula Deen's Cheese Pie Recipes). In her tip's section, Deen says to not boil the squash for too long, as it will lose its texture.
Final Thoughts
To sum up, there are a whole bunch of Paula Deen squash casserole recipes out there to try today(see also: 12 Amazing Paula Deen Collard Greens Recipes To Try Today).
Whether you're in the mood for something super hearty and indulgent for the winter season, or you're craving something super fresh and light for when the sun is out, there's a delicious squash casserole recipe out there for you.
We hope that this article has been helpful, and given you the inspiration you need to get cooking today.
Frequently Asked Questions
How Do You Make Paula Deen's Squash Casserole? 
Paula Deen has a number of different squash casserole recipes on the internet, all of which require their own unique cooking methods.

In general, to make a squash casserole, you'll need to saute the vegetables (including the squash), before placing them in a casserole dish with sour cream, seasonings, and sharp cheddar cheese.

They're then covered with buttery crumbs, before being baked in the oven for approximately 20 minutes.
How Do You Keep Squash Casserole From Getting Watery? 
This is one of the key issues that people face when making squash casserole for the first time – it just simply gets too watery in the dish.

In order to prevent this from happening, you're going to need to cook and then drain the squash before placing it in the dish.

Deen doesn't even boil her squash anymore, instead opting to saute it in butter beforehand instead, as this also helps to prevent the watery texture you sometimes get. 
Should My Squash Be Peeled Before Roasting? 
Some of you reading this might be wondering whether or not it's necessary to peel your squash before roasting it.

The answer is no, you don't need to peel your squash before roasting, as it will get super soft in the oven, and even add to the overall flavor and texture at the end. 
How Do I Thicken Mushy Squash? 
The easiest way to thicken mushy squash is to simply place it all in a strainer, then push out the excess moisture. 

Chances are that if you're reading this article, you're already a pretty big fan of Paula Deen and her cooking.

Paula rose to fame in the 1990's, where she stayed firmly in the limelight as one of the best TV chef's in the whole of America.

Her recipes range from desserts, to baked goods, to hearty dinners, and even gourmet dishes. Whatever you're on the hunt for, Paula has a recipe for you out there.
5 Best Paula Deen Squash Casserole Recipes To Try Today
Course: Paula Deen, Recipes
Directions
Pick a recipe from above
Click the recipe name and visit the website
Collect the ingredients and the food
Enjoy – don't forget to leave a review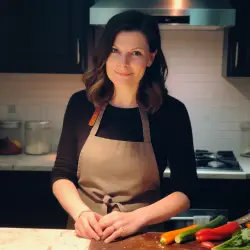 Latest posts by Barbara Hunt
(see all)