Pimento cheese is a popular cheese spread usually made out of cheese, pimentos, and mayonnaise.
A favorite of Southern United States cuisine, the spread is most commonly served with vegetables and crackers, or in a sandwich.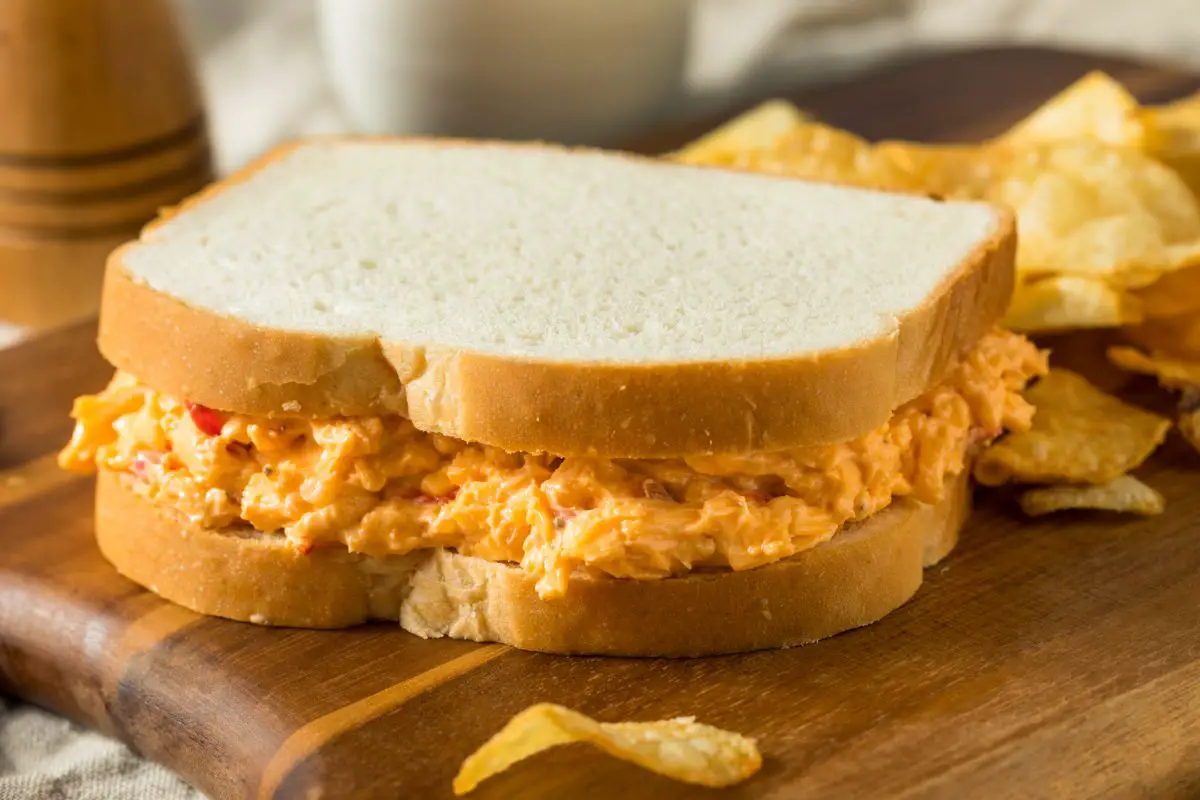 Pimento cheese has a rich, creamy, and tangy flavor that makes the taste buds tingle. It can also be spicy depending on the ingredients you add to the cheese mixture.
While most people like to stick to a basic pimento cheese recipe, there are lots of neat variations we can make to take the spread to another level.
Today, we want to show you 10 pimento cheese recipes you can try if you want to make the best cheese spread. The recipes we'll be looking at were created by famous female chef Paula Deen (see also "Female Chefs Of Chicago We Adore"). 
We'll give you details about each recipe and what makes them so great. Let's get started, shall we?
We'll start the list with a classic pimento cheese recipe that helps you make a delicious dip in just 10 minutes. Paula Deen's adaptation of this Southern classic is great.
It has a rich and creamy flavor, a slightly sweet taste, and a hearty feel.
There are 9 different ingredients you need to make this pimento cheese (Also check out Paula Deen's Cheese Pie Recipes). Those are Monterey Jack cheese, cream cheese, cheddar cheese, onion, garlic powder, pimentos, salt, pepper, and mayonnaise.
We love how the onion and garlic in this recipe cut through the creaminess to add a hint of spice and extra sweetness. You can serve this pimento cheese with celery sticks, bread sticks, or crackers. 
This smoky pimento cheese can be added to sandwiches or served as a dip at barbecues.
What we love most about this recipe is how it beautifully combines creamy and smoky ingredients to create a well-balanced cheese spread. 
None of the ingredients overpower the spread which makes it much more enjoyable. Of course, we love how easy this recipe is to make too.
You only need 7 basic ingredients to make the spread, and there's only one step to follow. 
All you have to do to make this pimento cheese is mix all the ingredients together in a mixing bowl. We must also praise the addition of pecans which give the dish a divine crunch.
This next Paula Deen pimento cheese sandwich teaches us how to make a filling sandwich using smoked pimento cheese.
The recipe details the process you have to follow to make a quick and easy smoked pimento sauce, as well as how to assemble the sandwich.
The pimento cheese in this recipe is made from mayonnaise, smoked gouda, smoked cheddar, diced pimentos, smoked paprika, and onion.
The sandwich is then made using bacon, white bread, hot sauce, salt, and pepper.
The result is a filling, spicy, smoked, and tangy sandwich that will keep you full for hours. This is definitely a sandwich recipe you can impress your guests with.
Next up, we have a more unique pimento cheese recipe that's perfect for dinner parties and celebrations.
Instead of making a simple spread, this recipe shows you how to make a nut and bacon cheese ball that features a pimento cheese spread.
Once made, the cheese ball can sit in the center of your table. Your guests can then tuck into it with crackers, vegetable sticks, and breadsticks.
The main ingredients you need to make this pimento cheese ball are cream cheese, milk, cheddar cheese, blue cheese, pimentos, pecans, and bacon.
The crispy bacon and pecan pieces adorn the outside of the cheese ball to create an appealing appearance. In terms of flavor, this pimento cheese recipe is creamy, cheesy, meaty, and nutty.
If you love pimento cheese but want to try something different, give this Paula Deen pimento cheese potato gratin recipe a try (see also "Best Paula Deen Potato Soup Recipes"). This gratin recipe makes an excellent appetizer or side dish and can serve 15 people.
Despite its complex appearance, this potato gratin recipe is actually very easy to make. It only takes 30 minutes to make the dish and the recipe only asks for 8 simple ingredients.
For us, the best things about this pimento cheese recipe are its textures and flavors.
The cheesiness of the dish is divine, while the cheese pull and overall crispiness of the dish are on point. It must also be said that potatoes bring a lot to pimento cheese as they make it much more filling.
Next up, we have a hot and spicy pimento cheese recipe that anyone who loves spicy dips will love. This is a smaller recipe which makes it a solid option if you're making a variety of different dips.
One batch of the dip should be enough to serve 4 people. To make and serve this dip, you need 9 ingredients. This includes cream cheese, pepper Jack cheese, cheddar cheese, mayonnaise, and pimentos. 
Best served with crackers, this pimento cheese dip is given a powerful burst of heat thanks to the inclusion of hot pepper sauce.
If you want a seriously hot pimento cheese dip, consider adding a little bit more than the recipe requires.
If you would prefer to keep things a little cooler, consider making this easy pimento cheese recipe instead. This recipe is another fantastic pimento cheese dip but it doesn't contain any spicy ingredients.
This recipe is also arguably the best pimento dip recipe you can make if you're pushed for time. It only takes 10 minutes to create and consists of 7 ingredients.
The ingredients needed to make this dip are cheddar, pepper Jack, cream cheese, pimentos, mayonnaise, salt, and pepper.
To make the dip, mix all the ingredients together in a mixing bowl and mix them by hand. Your dip is ready when it has a delightfully creamy texture.
The ingredient list for this next Paula Deen pimento cheese recipe is quite long but if you want to make a ridiculously good pimento cheese dish it's well worth it.
Addictive and extremely indulgent, this recipe teaches you how to make the most amazing pimento mac and cheese.
Combining two American classics, this recipe is creamy, cheesy, and spicy. We have the addition of Paula Deen's hot sauce to thank for the heat this dish brings.
To make this mac and cheese super cheesy, Paula Deen uses 3 different kinds of cheese. 
Those cheeses are Monterey Jack, cheddar, and cream cheese.
One of the best dinner appetizers you can make using pimento cheese is pimento cheese bacon deviled eggs. This small and tasty dish makes great finger food and an easy side dish. 
You can make the dish in less than 30 minutes, and serve up to 12 people with what you make. Therefore, you only need 2 batches of this recipe to serve a full party.
The recipe conveniently consists of 2 separate recipes. One recipe helps you prepare the deviled eggs, while the other helps you make the pimento cheese. You need 17 ingredients in total.
Aside from being eggy and cheesy, the main flavor that comes through this recipe is spice. That's because both recipes call for spicy ingredients like Sriracha sauce and hot sauce.
Paula Deen also has some pretty great pimento cheese lunch and dinner recipes too. Our favorite is her quick and easy pimento cheese omelet recipe.
Ready to eat in 10 minutes, this recipe is wonderfully simple, yet extremely delicious. 
One of the best things about it is its versatility. You can throw any veggies you like into the mix to create a more personalized and filling omelet.
The Pimento cheese in this recipe is made from cheddar cheese, pimentos, and whipping cream. For even more flavor, the recipe even lets you add another pimento cheese if you have one handy.
Final Thoughts
As you can see from our list, Paula Deen has a wide range of delicious pimento cheese recipes for us to choose from.
While there are more Paula Deen pimento cheese recipes out there, we've shown you the very best.
If you want to make the most amazing pimento cheese, you simply have to try one of the recipes from our list (see also "Amazing Sara Moulton Recipes To Try Today").
With that in mind, start narrowing the list of options down until you can decide which pimento cheese recipe you want to try first.
Frequently Asked Questions
How Long Does Homemade Pimento Cheese Last?
As long as you keep your homemade pimento cheese in the refrigerator, it should last for up to 10 days. We recommend also keeping your pimento cheese in an airtight container.
Is Pimento Cheese Eaten Cold?
Pimento cheese can be eaten hot or cold, it really doesn't matter. Generally speaking, most people serve pimento cheese as a cold dip, but you can serve it hot if you want to.
Can You Freeze Pimento Cheese?
Yes, you can freeze pimento cheese for up to 3 months. However, its texture might change slightly after freezing. 
10 Amazing Paula Deen Pimento Cheese Recipes To Try Today
Course: Recipes
If you're looking for an amazing pimento cheese recipe, you've come to the right place. In this post, we look at Paula Deen's best pimento cheese recipes.
Directions
Pick a recipe from above
Click the recipe name and visit the website
Collect the ingredients and the food
Enjoy – don't forget to leave a review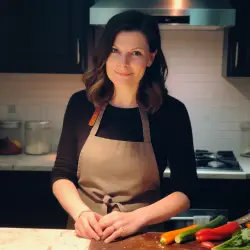 Latest posts by Barbara Hunt
(see all)