Sara Moulton is a well established author, TV personality and cooking teacher.
Even into her later years, Moulton continues to cook and create new recipes. All of these recipes are shared on her popular culinary TV shows.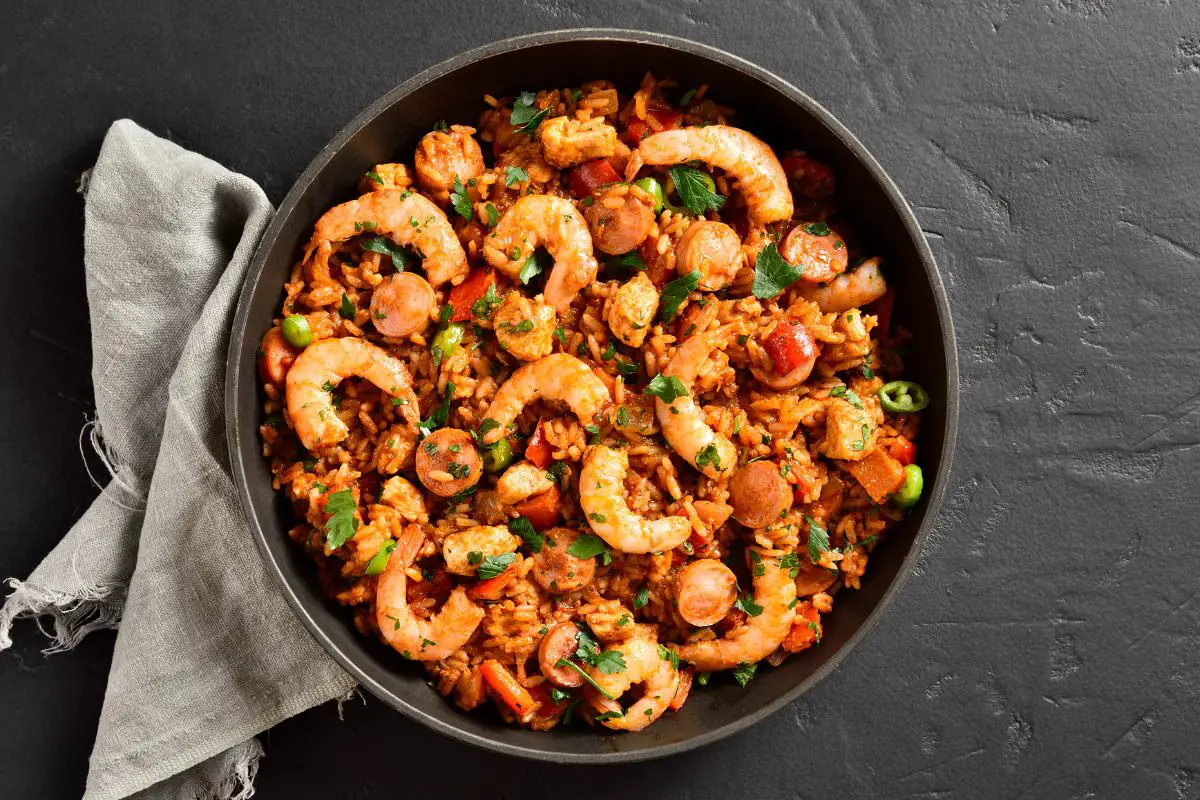 Since she has such a rich history of cooking, she is considered one of the best teachers to learn from.
If that wasn't enough, Moulton's popular show centers on simple weeknight meals that anyone could prepare. Over the years, Moulton has created various recipes that you should give a go.
In this article, we have gathered 12 incredible Sara Moulton recipes that we believe you need to try today (see also "Best Gemma Stafford Recipes").
This tart was created in the middle of the 1980s to help people eat healthily on a budget. Its focus was on tomatoes.
Although, tomatoes can become problematic since they contain water. The tomatoes in this recipe are pre-salted to solve this issue.
Popular flavor combinations like cheese, basil, and tomatoes often go well together. While the pancetta in the crust gives the tart extra smoky flavor. If you want a vegetarian tart, you can completely omit the pancetta.
Using precooked or canned crab meat, you can create this delicious soup in no time.
While, this recipe says you can use canned crab meat, you could always cook your own crab to use for this recipe. Although, this will require more time and effort from yourself.
To make this soup, you only require a handful of simple ingredients. Yet, you could add much more vegetables if you wish and any seasonings that you like.
However, you need to be careful to not overpower the crab with any additions that you add.
Overall, this soup is simple, creamy, and full of tasty crab flavor that comes together in minutes.
The muffins Sara Moulton's aunt used to prepare for her when she was a child serves as the inspiration for these muffins.
Each one has a generous number of blueberries and a flat, crispy top due to the high sugar content.
No matter your age, you will want to sample one of these delicious muffins. This recipe makes around 15 muffins that are bursting with blueberries.
In fact, this recipe serves as a great excuse to go blueberry picking if you can't find any blueberries at the store, since wild blueberries have a richer flavor.
Polenta may not be an ingredient that you associate with lasagne, but Moulton has successfully found a way to do this.
In this recipe, polenta is used instead of pasta sheets as a naturally gluten-free alternative.
Italian sausage is used in this recipe, to add a subtle smokiness to the lasagne. This pairs well with the sweet diced tomatoes, garlic, and cheese.
Overall, this is a really striped back lasagne recipe, which contains bold and rich flavors.
Who doesn't love a pork slider? Sara Moulton has created this version of pork sliders, which includes basil, soy sauce, bell peppers and rosemary.
This helps to really elevate and transform these pork sliders into something special.
In addition to this, this recipe also includes a cilantro mayo recipe that you can make for a creamy yet spicy condiment to your slider.
The Huguenot Torte is a unique dessert that usually consists of mainly chopped up nuts and apples.
The flour within this recipe helps to bind everything together, but the apples and nuts are the main attraction. Hence, this torte is very crumbly but tastes delicious.
Sara Moulton uses 1 cup of apples in her recipe alongside 1 cup of either walnuts or pecans.
Either of these nuts add the right amount of nuttiness, which balances out the sweetness of the apples and vanilla extract.
To serve, you can keep it simple with a dollop of whipped cream or a scoop of vanilla ice cream.
A crisp base contains sweet caramelized onions, smokey bacon and a rich crème fraîche filling.
There is a lot to like with this tart, which takes just over an hour to create. However, the time it takes to make this pie is definitely worth it.
While this recipe uses pizza dough, you have the choice to either make your own or buy it from the store.
Either way, the results will still be delicious. You can also customize this recipe to include any herbs and cheese that you like the most.
Cooking salmon in a bag is a great way to keep the fish moist and to not overcook it.
Alongside the salmon, Sara Moulton adds chilies, beetroot, olives and orange pieces. All of these accompaniments add more flavor to the fish.
The orange adds acidity to the fish, while rosemary adds a herbal element and the chili provides heat.
This creates a well-balanced yet very mouth watering piece of salmon to enjoy. This can be served alongside a simple salad.
You may serve this duck recipe for dinner on a weekday because sautéing duck breasts takes significantly less time than roasting a full duck.
Cook the duck breasts with the skin on, whether you want to eat the skin or not. That way, they'll come out considerably juicier.
This recipe requires only 15 minutes of hands-on time from yourself. Then it takes a further 10 minutes to cook.
Hence, in under 30 minutes, you can have a juicy duck breast which is coated in a sweet yet spicy sauce. The sauce really compliments and brings out the natural flavors of the duck.
Jambalaya consists of Cajun flavored rice, alongside a broad range of vegetables and proteins, all cooked in one pan.
A lot of herbs and seasonings are used to make this pan full of rice tastes as good as possible.
While Sara Moulton does include chicken and shrimp in this recipe, you can always leave the shrimp out if it is too much for you.
Although, we would advise that you keep the shrimp in, as it provides a subtle sweetness to the dish overall.
You can also easily adjust the size of the recipe to feed the right amount of people.
When this pudding is baked, the pudding separates into a layer of rich and hot butterscotch sauce and a layer of cake. This pudding is really hearty but is a great comforting dish to end any meal.
The cake layer itself is really simple, but you could add more flavors such as ginger or cinnamon if you want to add even more depth to this pudding.
Overall, this pudding takes just 15 minutes of hands-on time, and a further 30 minutes in the oven. Everyone will want a slice of this dessert.
If you are looking for a really quick and simple recipe, this is the perfect one for you. These sticky buns are a great opinion to serve at breakfast or for brunch.
The buns are filled with cherries and cinnamon and then topped with a sweet and nutty, honey and pecan topping.
While these buns do contain rum, this step can be missed if you wish to serve these buns to children.
In only 30 minutes, these buns are ready to be enjoyed. They taste just as good the next day, so why not make an extra large batch so that you always have some of these quick and sticky buns on for last minute entertaining.
Conclusion
Sara Moulton is a well known celebrity chef, who is loved for her easy weeknight meal ideas. We have provided you with 12 of her most amazing recipes that you need to try today (see also: 5 Amazing Mary Ann Esposito Recipes To Try Today).
Each recipe is full of bold flavors and will take you very little time to complete. Hopefully, you're tempted to try at least one of her recipes to see how good they really are.
Frequently Asked Questions
How Long Did Sara Moulton Work With Julia Child?
Sara Moulton worked with Julia Child on a TV show for 3 months, then later on Good Morning America.

Julia Child became a friend and mentor to Moulton, and helped her to make a name for herself in the culinary world.
Where Can You Watch Sara Moulton?
Most of Sara Moulton's TV shows are shown on PBS. Her most popular show is Sara's Weeknight Meals.
Where Does Sara Moulton Film Weeknight Meals?
Sara Moulton films Sara's Weeknight Meals at the home of her friend and producer Natalie Gustafson. Thus, this show isn't filmed in her own home.
12 Amazing Sara Moulton Recipes To Try Today
Course: Recipes
Directions
Pick a recipe from the list above
Click the recipe name and visit the website
Collect the ingredients and cook the food
Enjoy – don't forget to leave a review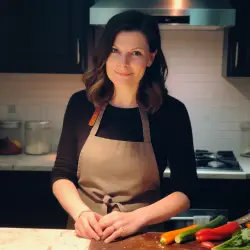 Latest posts by Barbara Hunt
(see all)