Food means more than just nourishment to Sophia Roe and she has a platform as the host and chef on VICE's Counter Space. Her belief is that food is connected to self-care, which is then connected to advocacy.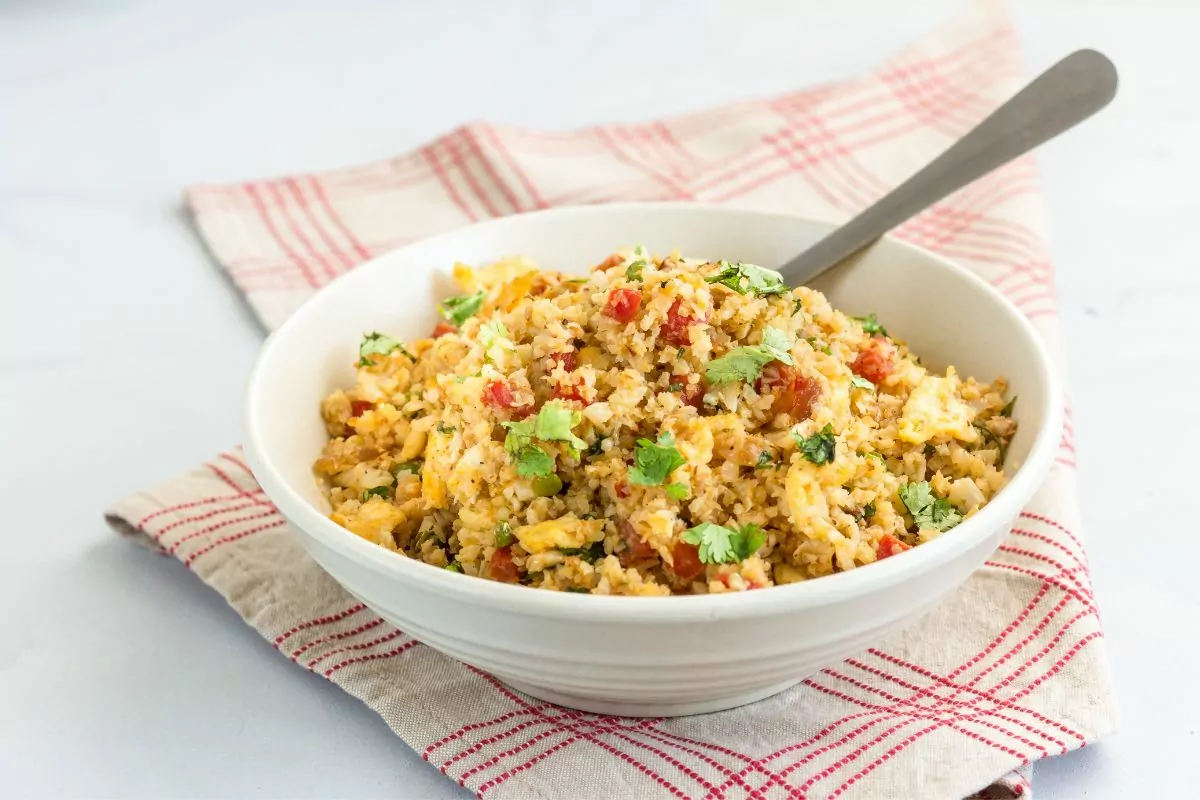 It is a powerful thought which makes Roe's recipes mean so much to so many. Her recipes are undoubtedly delicious yet they should also come with several health benefits and do their bit to spark joy too.
In this guide, we will detail five of the best Sophia Roe recipes to try today(see also: 10 Best Deborah Madison Recipes To Try Today).
These will include Dashi Broth with Roasted Squash and Mushroom, Vegan Creamy Sun-Dried Tomato Pasta with Roasted Mushrooms, and Green Apple Jicama Ceviche with Coconut Yuzu and Tostones.
We will also look at All-Dressed-Up Cauliflower Rice and Celery Soup.
Sophia Roe Flavor Profile
Sophie Roe believes in food as a power for good so that means finding the freshest ingredients to use in her recipes which includes a lot of mushrooms and plenty of garlic.
These ingredients, once combined, will create incredible flavor combinations and come with plenty of health benefits.
Her recipes tend to be extravagant and expertly presented which showcases her creative design skills.
You should enjoy her plant-based dishes with friends to sample the range of flavors they encompass too.
You should begin to marvel at the wonder of mushrooms, especially after trying this recipe (see also "Best Lily Nichols Recipes To Try Today").
In a Dutch oven, combine two pieces of kombu seaweed with between six and ten cups of filtered water.
Allow it to sit until the kombu softens then turn up the heat and simmer for half an hour. Take off the heat, remove the seaweed then sink in a third of a cup of bonito flakes and a finely minced green onion stalk.
Return the mixture to a gentle simmer then skim off the foam, strain the mixture, set it aside, and add four to five tablespoons of coconut aminos.
You can add two to three tablespoons of soy sauce instead. Roast a cup of mushrooms with around a pound of diced kabocha squash in the oven after coating them in olive oil and sprinkling over a teaspoon each of Kosher salt, onion powder, and garlic powder.
To plate up the dish, ladle some of the broth into a bowl and add a portion of cooked soba noodles, then cover with the roasted vegetables, and green onions.
Vegan pasta is another example of how Sophia Roe views vegetables, they really know no bounds.
Place one and a half cups of chopped mushrooms, a teaspoon of garlic powder, two chopped garlic cloves, and a quarter-cup of chopped parsley with two tablespoons of olive oil in a bowl.
Mix it up and pour it onto a lined baking sheet to bake with another sheet covered in half a cup of pine nuts.
Leave the pine nuts to toast and allow the mushrooms to roast while you sauté six sliced garlic cloves, half a cup of chopped sun-dried tomatoes, and two tablespoons of tomato paste. Add the juice of a lemon and cook on low to reduce.
In another bowl, whisk two and a half cups of cashew milk together with one and a half tablespoons of cornstarch, and four tablespoons of nutritional yeast. Add salt to taste and stir then leave the sauce to cook gently.
Cook the spaghetti in a pot of boiling salted water then strain and add to the tomato sauce with two cups of fresh spinach.
Allow the spinach to wilt then add half a cup of the pasta water with the zest of a lemon and plate up with the roasted mushrooms and toasted pine nuts.
In a food processor, pulse together a quarter-cup of lime juice, the zest of a lime, four teaspoons of yuzu juice, two tablespoons of coconut aminos, and half a small shallot.
Microplane a garlic clove and one and a half teaspoons of ginger then add them to the food processor with a tablespoon of olive oil and a teaspoon of Kosher salt then blitz until smooth and strain.
To a bowl, add two diced green apples, two finely diced small cucumbers, a finely diced and deseeded small jalapeño pepper, and a finely diced jicama.
Pour in a drained can of hearts of palms, four finely diced green onions, finely chopped basil, and parsley with another teaspoon of Kosher salt.
Pour the blitzed lime and yuzu mixture on top and leave to rest. You can do this for as short a time as half an hour but leave it for up to eight hours for the flavors to fully develop. Add a diced avocado on top.
For the tostones, warm up a cup of neutral oil and fry two green plantains that have been peeled and cut into rounds.
Once golden, leave to drain on paper towels and flatten them then re-fry them and fry until crisp and sprinkle on some salt. Layer the ceviche with the tostones and garnish with some fresh herbs.
If you have some leftover cauliflower, you can combine it with a few crucial ingredients from the pantry to transform the humble vegetable into a tasty dinner.
The cauliflower rice should be textured and it should be a memorable dinner with the warming spices. Keep the food processor relatively light to ensure that the cauliflower does not turn into mush.
You want distinct pieces of cauliflower that can be dressed up with fresh herbs, roasted pumpkin seeds, and wedges of lime.
Pulse the cauliflower head in two gos once you have broken it up into florets.
Once they have all turned into small pieces that are around the size of grains of rice, move it to a bowl which has been lined with a paper towel to soak up any excess moisture.
Heat oil in a skillet and add a finely chopped shallot, two finely grated garlic cloves, and a finely chopped bell pepper.
Cook until softened then add your tablespoon of curry powder with a teaspoon of ground turmeric and half a teaspoon of ground coriander.
There should be a lot of flavor so bring in other layers of flavor with a teaspoon each of coconut sugar and finely grated lime zest, a tablespoon of lime juice, and three-quarters of a can of unsweetened coconut milk.
Add a pinch of Kosher salt then reduce to a simmer and allow to thicken. Throw in the cauliflower rice with a quarter cup of golden raisins then cook until the cauliflower becomes tender.
Finish the dish by dividing into bowls and adding shredded cilantro and mint leaves, pumpkin seeds, and a dollop of yogurt.
While you may imagine a bowl of celery soup to be notably tedious, this recipe from Sophia Roe should be a gamechanger.
Sauté half a cup of roughly chopped mushrooms with a roughly chopped garlic clove, three cups of finely chopped celery, and a diced onion in two tablespoons of olive oil.
Once they have softened, add five cups of either chicken or vegetable broth with a bay leaf, salt, and pepper.
Allow to cook on low for a few minutes then remove the bay leaf. Pulse together two tablespoons of almonds and a third of a cup of your favorite herbs with two cups of the broth.
Add the mixture into the pot with the rest of the soup ingredients and add the zest of a lemon. You can even garnish the dish with a celery leaf.
Final Thoughts
A lot of people tend to think that plant-based and vegan diets are missing a lot of things out, notably flavor.
However, Sophia Roe has proved how you can create fantastically diverse and tasty dishes just with a few vegetables.
Her recipes tend to involve a wise appreciation of spices as well as how to use garlic to create masses of flavor.
She also uses fresh citrus juice to create bold flavor combinations with various cooking methods including roasting vegetables and creating flavorful broths.
Frequently Asked Questions
Is Sophie Roe A Strict Vegan?
While her recipes do tend to follow a strict plant-based design, Roe does follow this vegan lifestyle home with her. However, she has been known to add some cheese and milk into her recipes.

This tends to be when she works for private clients who may not want to follow her strict vegan options to the letter.
What Is Sophie Roe Famous For?
Sophie Roe is well-known for her plant-based cooking as well as being a James Beard award-winning chef.

She has also been nominated for awards for her TV work including Emmy's. Finally, she is especially known for shining a light on food through a lens of diversity, honesty, and integrity.
5 Best Sophia Roe Recipes To Try Today
Course: Recipes
Directions
Pick a recipe from the list above
Click the recipe name and visit the website
Collect the ingredients and cook the food
Enjoy – don't forget to leave a review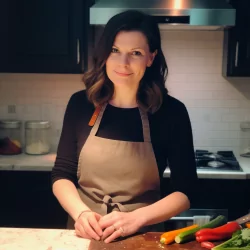 Latest posts by Barbara Hunt
(see all)