Deborah Madison is a chef and a teacher, but she is also known for her many cookbooks that specialize in vegetarian dishes.
Though she is not a vegetarian herself, the majority of her recipes are because she has a passion for gardening and growing her own food.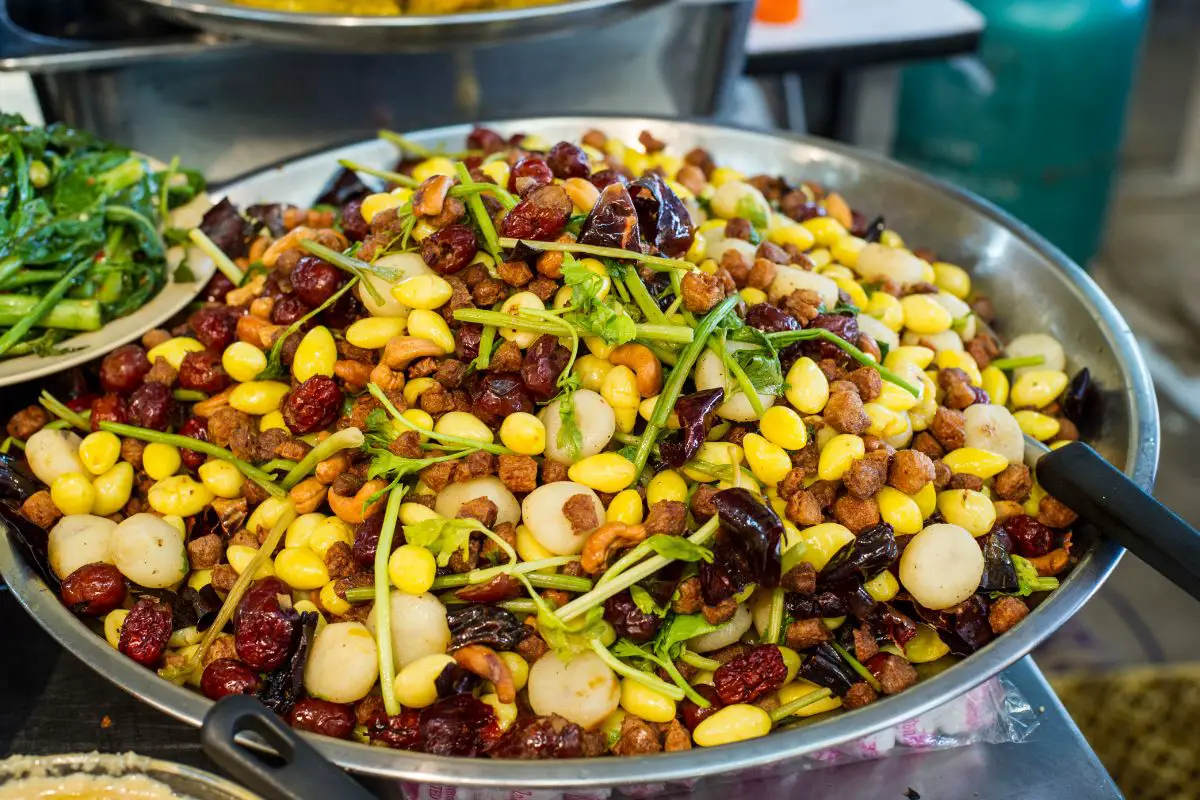 Raised in California, Deborah Madison has spent a large portion of her life cultivating her own recipes and connecting other people to the food they eat.
She wants everyone who cooks her recipes to look deeper into the culture of their food and has a healthier mindset when it comes to what they are eating.
Deborah has lots of fantastic recipes that can be enjoyed by anyone, and if you want to try some of her recipes for yourself, then you have come to the right place!
We have put together a list of 10 of her very best recipes that you need to try today (see also "Best Kelly Leveque Recipes")!
Deborah's recipes are mainly vegetarian, but you don't have to be one in order to enjoy them! Even meat eaters will find these recipes incredible, and you will soon find them becoming a staple part of your diet.
There is something for everyone on this list and you are sure to find something that you will love.
These recipes are really easy to follow as well, so you can enjoy delicious, healthy food without having to worry about stressing out in the kitchen! Read on to find out more about Deborah Madison's best recipes!
The first recipe we have on this list is Deborah's Cauliflower with Saffron and Pasta. This is a fantastic recipe for anyone who is in the mood for pasta but wants to make it a bit healthier.
The cauliflower blends perfectly with the many herbs used in this dish to create a recipe that is refreshing and filling.
This is a really simple recipe to follow as well, so it's perfect for beginners but also great for anyone who wants something quick and easy that tastes delicious.
Despite the inclusion of red chile in this recipe, you will find that this winter squash soup is not spicy! It's incredibly hearty and comforting, and the mint gives it a cool and refreshing taste.
You can make this soup chunky or you can blend it down to a puree if you want to.
Another ingredient that is prominent in this soup is cinnamon, which adds a warm sweet spice that really compliments the rest of the dish.
This is the perfect recipe to make and enjoy on a cold, winter's eve and you can be sure that the whole family will enjoy it.
You can use all sorts of squash to bring this recipe to life, even the types that are a bit harder to peel and cube.
Finding a good pate can be quite a challenge when you are following a vegetarian diet, but Deborah has made this Silky Mushroom Pate to solve that problem.
The inclusion of mushrooms gives this pate a meat-like texture, but because it is made up completely of vegetables, you don't have to worry about breaking your diet.
The topping is made up of leek and walnuts, which compliments the mushroom pate perfectly. You can use this pate for sandwich fillings, as a snack, or anything else that you want.
It's incredibly easy to make as well and doesn't take too long to reproduce for yourself.
This dish is absolutely packed full of flavor, and that is largely due to the roasted onions. Deborah does recommend using farmer's market onions, but you can use store-bought too if that's all you have available.
The onions will be roasted and caramelized to create an incredibly tasty dish that you won't be able to get enough of. The herbs add even more flavor and complement the onions perfectly.
This is another incredibly easy dish to make and it's perfect for colder nights.
If you would rather have something a bit sweeter, then you are going to love this Concord Grape Tart. Grapes aren't very commonly used for a tart, but when you try Deborah's you will never look back.
You can even use this same recipe to make a delicious lattice pie instead of a tart, either way, it's going to taste amazing! This Concord Grape Tart is perfect for anyone who wants something a bit sweeter.
When you use fresh grapes, it tastes even better! If you have not used Concord Grapes in cooking before you might find them a bit fiddly at first, but getting into the swing of using them doesn't take long.
This is the perfect dessert to make for a large get-together, such as Thanksgiving or during the Christmas period.
You either love or you hate Brussels Sprouts and if you're not a big fan of them, you might turn your nose up at this recipe at first. But we promise, once you try it for yourself, you will never look back!
The walnuts and onions pair together to create an absolutely delicious coating that really takes the Brussels Sprouts to the next level.
This recipe works really well as both a snack and a light lunch and it's incredibly nutritious as well as tasty. You can even use it as a side dish for your main course if you want to!
Even if you don't like Brussels Sprouts, this recipe is sure to change your mind. It's definitely worth trying at least once, and if you can get your Brussels Sprouts from a farmer's market rather than a grocery store, it's going to taste even better.
If you are looking for a fun and delicious way to use up some extra sweet potatoes then you should definitely try this recipe!
These candied sweet potatoes look a lot like chunky chips and they are perfect to make when you want a tasty snack.
This recipe is super easy to make and follow and you don't need many ingredients to bring it to life. Along with sweet potatoes, of course, you will also be using ingredients such as apple juice, maple syrup, ginger, and butter.
These Candied Sweet Potatoes are the perfect snack to make when you want something that perfectly blends sweet and savory tastes together.
Deborah's Spring Garden Hodgepodge is exactly what it sounds like- a hodgepodge of spring vegetables that are thrown together to create a fresh dish that is full of nutritional goodness.
Some of the spring vegetables you will be using in this dish include leeks, radish, asparagus, and pod peas, along with some extra ingredients such as tarragon, lemon juice, and spring butter made from the milk of grass-fed cows.
This is the perfect dish to make when the weather starts to get nicer and spring starts to wake up the land.
It's super easy to throw together as well, so you will have no issue following the recipe for yourself.
You might not have thought to have parsnips for breakfast before, but once you try Deborah's Breakfast Parsnips, you will find yourself having them in the morning every single day!
She named this dish after Eliot Coleman, who made them for her one cold morning in Vermont. The dish left such a profound impression on her that she was inspired to recreate them and share them with the world.
You only need four ingredients to bring this recipe to life and it doesn't take long to make either. If you want a healthy but tasty breakfast, you definitely need to try these parsnips.
If you love rice dishes but you want to try something a little different, then you will love this rice pilaf dish.
The saffron and spices blend together perfectly to create an absolutely delicious dish that you won't be able to get enough of.
This is a really easy recipe to follow as well, so even if you don't have much experience in the kitchen, you should have no issues recreating this dish for yourself!
Final Thoughts
So there you have it! 10 of the best Deborah Madison recipes you need to try. Each of these recipes is incredibly tasty and the use of organic ingredients just makes them even better.
Try these recipes for yourself and see which one you like the most!
Frequently Asked Questions
Is Deborah Madison A Vegetarian?
Despite being the author of nearly a dozen books on vegetarian cooking, Deborah Madison is not a vegetarian herself.
Where Does Deborah Madison Live?
Deborah Madison grew up in California, but for the last 23 years+, she has lived in New Mexico in the tiny village of Galisteo with her husband.
10 Best Deborah Madison Recipes To Try Today
Course: Recipes
Directions
Pick a recipe from above
Click the recipe name and visit the website
Collect the ingredients and the food
Enjoy – don't forget to leave a review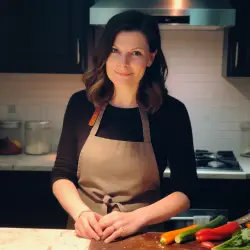 Latest posts by Barbara Hunt
(see all)