Kelly Leveque is a wellness expert and celebrity coach based in Los Angeles. If you are searching to eat much more healthfully, then you may have come across Leveque before.
Each recipe that Leveque produces is focused on eating well using simple ingredients and also eating sustainability.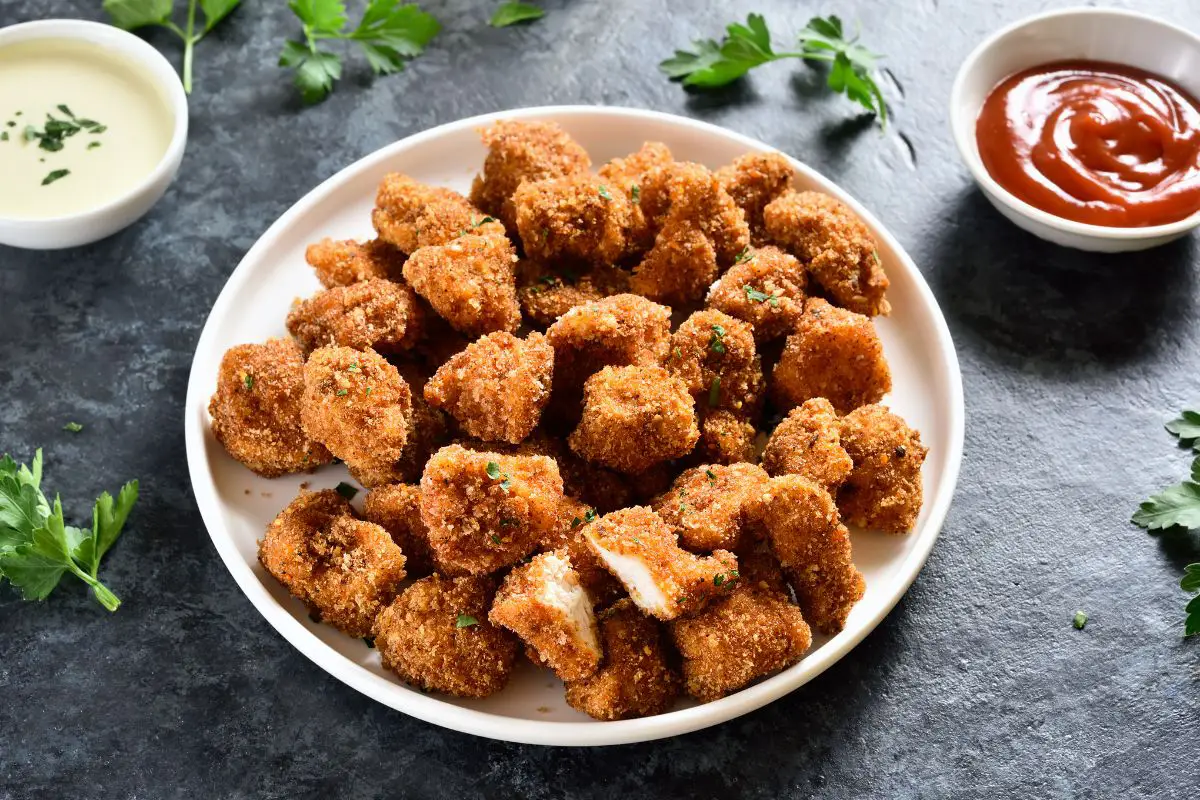 If you think Leveque sounds like a good fit for you, then you have come to the right place.
There are hundreds of different recipes by Leveque, thus it may be difficult to know which are some of her better recipes to try.
In this article, we have gathered the 12 best Kelly Leveque recipes that you need to try today(see also: 15 Best Nigella Lawson Recipes To Try Today).
In under 30 minutes, you will have created this delicious and very hearty soup.
This recipe is a great way to use up any leftover vegetables you have. All you need is a tasty bone broth, and your favorite curry pastes to create this anti-inflammatory and nourishing soup.
You can leave this soup vegetarian. However, this soup tastes great with shrimp or chicken that is added in for the last 10 minutes to simmer.
This dish is for you if you're seeking a fresh way to use up green onions. It's flavorful and only needs one skillet to make a filling meal, that's rich in omega-3 fatty acids, fiber, and greens.
In only 20 minutes, a whole meal is ready to be enjoyed, thus making this the ideal weeknight meal when you are short on time.
Salmon is elevated thanks to the sesame, garlic, and ginger. Broccoli is a great accompaniment to the salmon, although you could also use cauliflower as well.
This pumpkin pie should be a part of your Thanksgiving spread. With no additional sugar, increased fiber, and healthy fats to leave you full afterward.
It's the ideal way to conclude your meal, but it's so tasty you'll probably want seconds.
The crust is constructed from any nuts of your choice, for an earthy flavor, and coconut and dates are used to bring the crust together. Then the filling is made with lots of delicious pumpkin and spices.
You can alter the spices used, but the certain spices add a warming flavor that is really enjoyable.
While this recipe uses Be Well protein, you could use any brand of protein that you have on hand.
In addition to this, the protein used in this recipe, acts as the flour and binds all the other ingredients together. You could easily customize this recipe to include other fruits or spices that you prefer.
In under 25 minutes, you can have a stack of vanilla and raspberry protein pancakes on hand.
What makes these pancakes even better is that you can make an extra large batch and freeze some of these pancakes. This way you will always have pancakes on hand.
When the weather starts to get colder, that is when the risk of colds and flu increases. This is a really comforting dish to make, and can help anyone feel much better.
What makes this recipe even better is that while it may take 6 hours to make, actual hands one time is only 10 minutes.
This recipe is ideal when you don't want to spend hours making something, but still want to come home to a flavorsome dish.
You just need to sear all sides of the chicken and add your vegetables and broth, then you are ready to leave the pot to simmer for 6 hours.
At the end, the meat will be juicy and fall off the bone. While the vegetables are sweet and tender and full of lots of nutrients to help you feel better.
When you are craving something sweet, this is the ideal thing to have. This recipe takes just 10 minutes to complete, and then you have a healthy batch of sugar-free cookie dough to enjoy.
Frozen walnuts, coconut oil and chocolate chips are the three ingredients you need for this recipe. However, if you wish to sweeten this recipe, then you could add a scoop of vanilla protein or honey.
All you need to do is combine everything together in a food processor, hence everyone is able to complete this recipe.
If you enjoy warm oatmeal on a chilly morning, try this grain-free, protein-rich, and fiber-rich alternative to help your blood sugar and satisfy your seasonal craving.
This recipe contains all the amounts for just one serving, so you don't need to worry about making too much.
The same method may be used to prepare cream of wheat, oats, or grits, but this version has a good combination of fat, protein, and fiber to leave you satisfied for 4 to 6 hours.
This is a great alternative when you want something a little different but still nourishing for breakfast.
This meal works well for both a small and a larger gathering. The lamb chops are infused with a range of herbs from rosemary and thyme, to lemon and chili powder.
As lamb is naturally sweet, the lemon adds a slight acidity to the meat, while the other ingredients help make these chops taste even better.
Roasted asparagus is the ideal accompaniment to these lamb chops. This is served alongside the vibrant and refreshing pistachio and mint pesto.
The pesto takes a handful of minutes to complete, and really improves the flavor of the lamb. You will never want to serve lamb without this pesto ever again.
The green goddess salad has become a real hit thanks to social media. Thus, you should try this recipe if you happen to have a bottle of Primal Kitchen Green Goddess in your refrigerator.
This salad is a tasty example of how salads don't have to be boring. A straightforward salad is made with cabbage, chicken cucumber, avocado, and snap peas.
The dairy-free green goddess dressing from Primal Kitchen can transform any bland salad into a tasty explosion.
Hence, there is no reason why you shouldn't give this salad a go.
Chicken nuggets may sound like a complicated meal to make yourself, however, Leveque has gotten rid of that tiring assembly line. With just three to four ingredients, you can easily make these super quick chicken nuggets yourself.
All you require are chicken tenders, breadcrumbs of your choice and either Primal Kitchen Mayo or pastured eggs and oil. You just need to cover the chicken in the kitchen mayo and in your favorite breadcrumbs and bake.
These nuggets are much more healthy than store bought nuggets, and you can easily customize them to suit your dietary requirements.
This dark chocolate avocado mousse tastes great as dessert, for a snack or even as breakfast. This is due to the fact this dish consists of fat, fiber, protein, and greens to keep you feeling full for longer, yet it does not impact your blood sugar.
Only natural sweeteners are found in this recipe. While ground cinnamon is used to add a gentle warmth which balances out the bitterness of the dark chocolate. You can also top this mousse with shredded coconut or chopped up fruit of your choice.
A simple squash is transformed into something really special with this recipe. The filling consists of various vegetables and seasonings to make a really hearty and nourishing meal.
You can use any leftovers you may have on hand from a previous meal, such as leftover meat that is shredded.
Tahini, smoked paprika and cumin add a gentle heat to the dish. This works well with the turkey and the squash. However, if you don't have any turkey, you could use chicken instead.
Final Thoughts
Kelly Leveque is well known for creating healthy yet delicious meals. All of her recipes consist of the right amount of fats, protein, and greens that you need to help you stay fuller for longer.
We have provided you with 12 of the best Kelly Leveque recipes that we believe you need to try today (see also "Best Anna Jones Recipes").
Frequently Asked Questions
What Is The Fab 4 Diet?
Leveque is a big believer in the fab four diet, which is the combination of fat, fiber, greens, and protein. All of these things won't affect your blood sugar, either, which is much better for you.
Which Protein Powder Does Kelly Leveque Use?
Kelly Leveque uses the Be Well protein powder in a lot of her recipes, especially as they are available in various flavors.
12 Best Kelly Leveque Recipes To Try Today
Course: Recipes
Directions
Pick a recipe from the list above
Click the recipe name and visit the website
Collect the ingredients and cook the food
Enjoy – don't forget to leave a review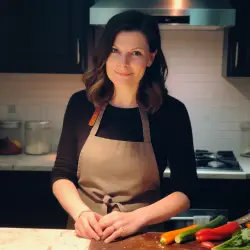 Latest posts by Barbara Hunt
(see all)