Anna Jones is a modern female voice that focuses on how we can cook more vegetables and be more vegetarian in our lives.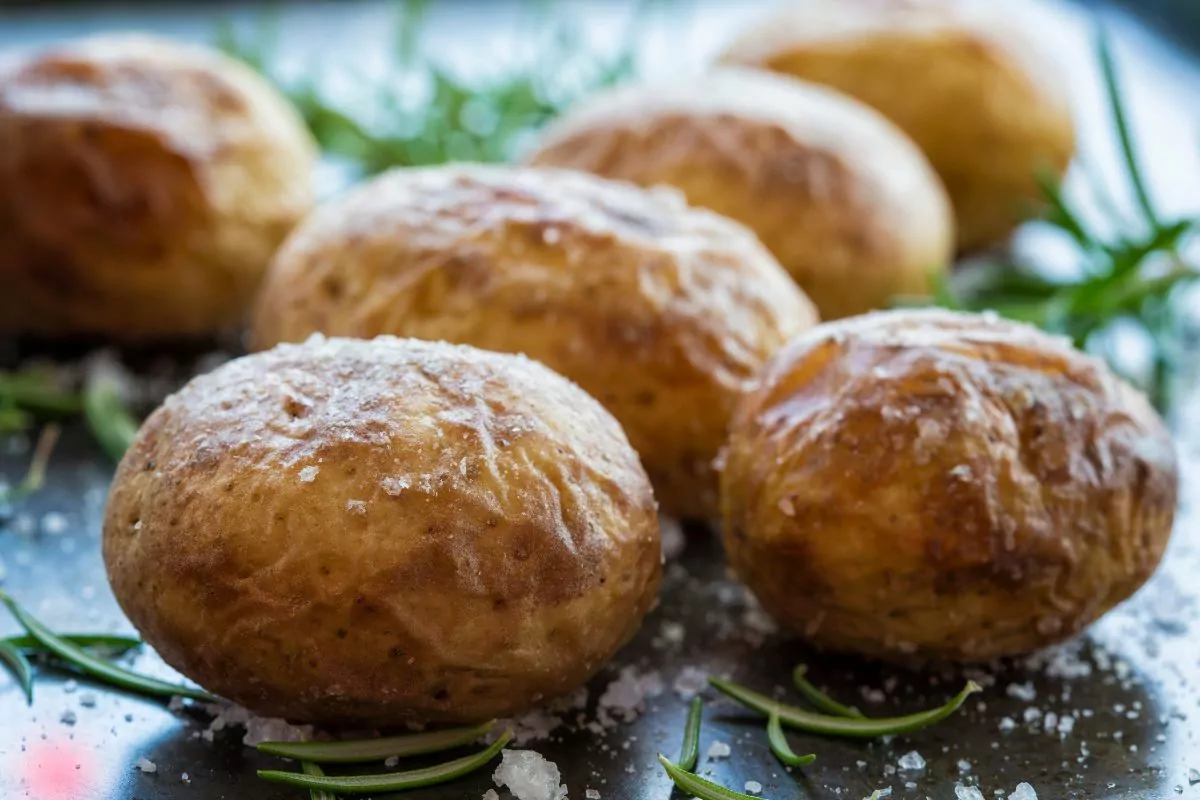 She is a British food writer, cook, stylist and more, and many go to her as a point of authority when it comes to vegetarian cooking especially.
Someone who has trained in kitchens and has a passion for food, you can be sure her recipes will inspire you to get cooking today.
In this article we have collated some of our favorite recipes that Anna has come up with, which we think showcase her modern and unique style.
We hope that these recipes inspire you to embrace more veggies in your life, and to check out more of Anna's work, with most of these recipes being included in one of her four cookbooks, as well as . 
Keep reading to learn what's for dinner today, and much much more in our article below!
Okay, in terms of healthy vegetarian dishes, this isn't it, but honestly this recipe is to die for and combines two things I never thought about combining, but which totally work.
The Brits love a roast potato, so this really is a doozy. As a result, this recipe made a splash in The Guardian when it came out.
While this sounds like something you might get at a fancy pub, the ingredients are really simple and humble and demonstrate Jones' ethos that simple whole ingredients and some close attention to the vegetables, can really result in something beyond your expectations.
All you have to do is brown some butter, which isn't hard, you literally just burn it, it's quite a common roast potato recipe besides this.
The outcome is really gourmet and tasty and will really make your guests feel fancy and like you have worked hard, only you and Anna know the truth that this dish can be made with simple pantry ingredients!
A dhal, if you haven't heard of it or tried one before, is basically a lentil curry or lentil soup.
They are popular in the East and are a great way for vegetarians to get sustenance, protein, but also freezable meals for the week.
In any case, this is a great example of why Anna Jones is great.
Here she presents something simple and easy to make like a dhal with some reasonably easy ingredients to source, but presents it in a way most won't have thought of.
Dhals are popular among vegetarians, but as Jones herself points out in the recipe, they are mainly enjoyed in the winter months in the West.
This recipe changes our perception of dhal and shows how you can make a dhal that is fresh and zingy, perfect to enjoy in the summer months without feeling full or too rich.
For reference, Anna refers to the eggplant as an aubergine as many in Europe do, they are the same thing just different terms.
Yet, this is another classic Anna Jones recipe that takes something we all know, the eggplant, but adds a few elements to make it super tasty, unique, but simple – she always manages to surprise us with her ability to combine flavors.7
This is the kind of recipe that is ideal for a BBQ in the sunshine, and can surprise guests with something new but really tasty – a perfect summer recipe.
The fried eggplant is super crispy and jammy while the pistachios provide a perfect crunch and nuttiness to balance the smoky aubergine.
A clever yogurt dip makes the dish more substantial and adds another classic European accoutrement to the eggplant that is a match made in heaven.
These roast parsnip and rosemary scones are both another clever invention from Jones, but also a great way to use any leftover root veg you have laying around after Thanksgiving or Christmas – perfect!
Here we see Anna, once again match flavors that we never would have thought of to make something both practical but that feels special and gourmet.
You may think that making scones might be hard and require some skill you don't have, but scones can be made much like biscuits can and this recipe isn't that dissimilar from a biscuit recipe, we think you could even enjoy this scone recipe with a classic American gravy.
Put simply this recipe is easy to make but may surprise you in terms of its flavors and how easy it uses up your leftovers in a unique way.
Romesco is a term you may not be privy with, it simply describes a common Spanish sauce that is often eaten with fish, it combines tomatoes, garlic, and nuts.
In this situation, we see Jones' recipe making mind come to life again with a vegetarian sandwich for the ages.
This would be perfect for an afternoon tea spread as a veggie option with some other sandwiches alongside it and some salads.
Wherever you serve this to someone else or simply treat yourself for lunch, the recipe uses quite a few pantry ingredients.
The outcome, thanks partly to the avocado, can be really satisfying, creamy, and filling and has all the flavor aspects you would want in a veggie sandwich.
Everyone loves pasta, European or American, and this one is a real winner that went down a storm  with the Brits when originally released in The Guardian.
Again, the recipe is sophisticated enough that it becomes something really special and gourmet but is actually quite easy to make and source ingredients for.
The pasta is a celebration of Spring and is best served around this time. It uses a really simple sauce that is made from the asparagus itself and pasta water.
If making this in Spring you can swap out any ingredients that might be hard to get your hands on for something that is growing seasonally in your own area.
With this recipe you can celebrate Spring, learn new skills, as well as make something special for friends and family.
Tiramisu is an Italian favorite that has permeated the UK as well as the US and in classic Anna Jones fashion she has a revitalized recipe, adding changes you couldn't predict but just work well.
The recipe is great for individual servings but can also be scaled up easily to serve a crowd or party.
Here she combines the classic coffee flavors with citrusy orange. These flavors only enhance the dish, with coffee having its own citrus notes, but remains true to its roots.
The clementine flavor is present in the fruit itself but also in the booze that Anna chooses, orange liquor, which adds a really unique element to the dessert that anyone will enjoy.
This is a perfect dessert to bring to a Christmas party or to just have a different option for after Christmas dinner. It's really worth a try if you want something classic but with a modern twist.
Final Thoughts
Anna Jones is a tried and tested recipe maker who really knows her stuff.
Many love her recipes for putting simple but unexpected twists on classic dishes that always seem to work, when it comes to combining flavors and surprising guests there's no better place to look than Anna's recipes.
While she is a recipe queen, she still finds a lot of time to promote a more plant based diet and sourcing of whole foods, something we can all benefit from no matter where we are.
We hope these recipes can inspire you to get into the kitchen yourself and try flavors and ingredients that you may have not before.
Anna's website and recipes are a great place to go for dinner party ideas, quick dinner ideas, as well as general cooking guidance and inspiration.
Frequently Asked Questions
Who Is Anna Jones?
Anna Jones is a female British food writer.

Anna began her culinary career through Jamie Oliver's 'Fifteen' programme, an initiative that took underrepresented and deprived children from areas of Britain and used the kitchen as a learning environment for them.

From here, Anna developed a love for food and found she had a real skill for it too, under the hand of revered British TV personality Jamie Oliver.

After working for Jamie in kitchens for seven years she took the time to become a published author and was a regular columnist for The Guardian in the UK.

She's appeared on much British daytime TV, but has written four cookbooks titled: A Modern Way to Eat (2014), A Modern Way to Cook (2015), The Modern Cook's Year (2017), and One: Pot, Pan Planet (2021).

Her penultimate cookbook won two awards from prestigious institutions which cemented her as a modern recipe maker and food writer with an agenda, to get people to eat more vegetables and eat sustainably.
7 Best Anna Jones Recipes To Try Today
Course: Cookbooks
Directions
Pick a recipe from above
Click the recipe name and visit the website
Collect the ingredients and the food
Enjoy – don't forget to leave a review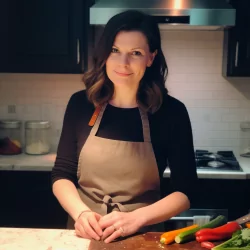 Latest posts by Barbara Hunt
(see all)