Something that we love about having a website like this is all of the different cultures and cuisines that we get to celebrate through our different lists.
Spanish food is one of the most popular and mainstream cuisines out there, but we still think that it's worth finding some hidden gems of the local cuisine. 
If you're looking for a taste of the Mediterranean, then you're in the right place. During this list, we will be exploring the different kinds of food that you can find all across Spain, and what meals you might encounter at different times during the day. 
Check out our list below for our favorite easy Spanish recipes that we think everyone should know about. 
Breakfast
Start your day off right with these delicious Spanish garlic scrambled eggs. Also known as Revuelto al Ajillo, these eggs only take a few minutes to come together, but taste as good as a meal you spent hours on. 
These eggs are fluffy and velvety because of two processes. The first is to make sure that you whisk the eggs vigorously in order to create pockets of air, and the other is to add water to the eggs, which gently steams them as they cook, which is what creates the super fluffy texture that these eggs are known for.
Translated to simply "bread with tomatoes", pan con tomate is a great little dish to serve up for breakfast, lunch, or as a side dish for an evening meal. You can even serve it as part of a tapas menu if that's what you're looking for. 
We love the simplicity of this dish. All you need is a nice loaf of crusty bread, fresh tomatoes, and a healthy pour of good olive oil. Add garlic, ham, and salt for an incredible little small dish. 
We're back with the eggs, this time with a satisfying Spanish omelet.
We love the combinations of fried potatoes and eggs that come together to create a crispy tortilla-like omelet that's somewhere between scrambled eggs and a hash brown – like two amazing breakfasts in one. 
Lunch
Moving on to lunch time now, and the first recipe we want to show you is this easy Spanish rice. If you're looking to eat more continental, then you have to learn how to make a good rice dish, and this is the perfect starting point. 
This rice is great for a light lunch, but can also be used for a lot of other dishes. It's one of those recipes that once you know how to prepare it, you'll be making it with everything. 
We love these ham croquettes, and make sure that we include them in any buffet-style meal that we host. However, they're not just great for side dishes. Served with salad or rice (like the one above), these delicious little bites are packed full of flavor and make for a great lunch. 
This next meal is a cold Spanish soup that you can find served across Spain. However, this particular recipe comes from the author's mother-in-law.
We absolutely love a homemade recipe that has been passed down through the generations, there's always more thought and love put into them because of the trial and error they will have had to go through. 
If you're looking for a light lunch that is full of nutritious and satisfying ingredients like ham, tomatoes, and egg, then you need to try out this salmorejo recipe. 
Dinner
We've come to the main evening meal portion of our list, so what kind of food are we serving up? Well, the first recipe we want to look at is this Mallorcan red pepper tart that is fantastic for serving at large parties.
We always like being able to serve a big plate that people can take their own serving from, and this is the perfect kind of dish for doing that. 
Our favorite thing about this recipe is the crispy base that the peppers lay on, and how rich in olive oil it is. 
This next meal is a little out there and is certainly more of a fancy date-night meal rather than a family dinner. Baked stuffed crab is one of those meals that requires a lot of patience, however, the actual steps aren't too difficult to get right. 
The reason that we have included it in our list of easy recipes is because we think it's a fantastic opportunity to attempt a meal with a little more complexity but that is also very forgiving. 
Hake is a kind of fish that is pretty abundant around Spain. However, if you can't get a hold of this particular species of fish, you can definitely find a good substitute.
Hake is a part of the cod family of fish, which means that cod, haddock, or flounder all make great substitutes. 
We love how the chorizo brings out the flavor of the fish in this recipe, and the inclusion of orange slices creates a flavor profile that is mouthwateringly unique. 
Sides
What list of Spanish recipes would be complete without patatas bravas? Crispy fried potatoes with a drizzle of spicy tomato sauce? Sign us up. 
We love how simple these potatoes are to create, and how effortlessly tasty they are. There's something so incredible about how almost every culture has figured out that frying potatoes are the best way to serve them, and Spain is no different. 
This next recipe is one that we love serving up during the cold winter nights. It is hearty and packed full of vegetables and nutrients – it's great for evening meals and as a side dish or tapa. However you're serving your meal, you can find a place for a batch of Menestra de Verduras. 
Our favorite thing about this recipe is how you can include any vegetables that you have on hand. Pretty much everything is going to taste fantastic when thrown into the pot with these herbs and spices. 
Imagine a Spanish garden in hearty, veggie-packed stew form. That's Pisto! It's like a ratatouille with a flamenco twist. 
Saute bell peppers, zucchini, onion, and eggplant until they're dancing with flavor. Toss in ripe tomatoes and a pinch of Spanish paprika for that authentic kick. Serve with crusty bread or over rice for a truly delightful dish. 
Dessert
Sink your teeth into these golden batons of joy. Churros are the crispy, sugary Spanish doughnuts you've been dreaming of. 
Fry up a batch until they're browned to perfection, then roll them in cinnamon sugar. But, the party doesn't stop there – whip up a quick salted caramel sauce for the ultimate churro dipping experience.
When it comes to comfort desserts, Tres Leches takes the cake – literally! This cake is as soft as a Spanish guitar serenade and as creamy as a flamenco dancer's twirl. 
Bake a simple sponge cake and then let the magic happen. Pour a trio of milks (condensed, evaporated, and regular) over the cake and watch it soak up all that goodness. Top with whipped cream and berries – it's a slice of pure heaven.
Add some Spanish flair to your java routine with this delightful twist on coffee. Brew a strong pot of coffee, then infuse it with a hint of orange liqueur – because life is too short for boring coffee, right? 
To take it to the next level, pair the aromatic coffee with fudgy brownies and creamy vanilla ice cream. Whip up this sundae, put on your shades, and enjoy your dessert like the rockstar you are.
Final Thoughts
Hopefully, you've found some amazing recipes that you can try out at home, either for a fancy date night or a quick and easy midweek meal. 
Our favorite thing about serving these different meals has got to be the conversations that they draw out over the dinner table. Whether you've visited Spain, have family there, or would love to go one day, there's always so much to talk about when you make a cultural meal like these ones. 
Frequently Asked Questions
What Are Popular Drinks In Spain?
The most popular drink in Spain, famous around the world, is Sangria – this is a fruity beverage either made with red wine, brandy, or vermouth. However, other popular drinks include Riojas (wine from a specific Spanish region) cava (fizzy wine), and madroño (a fruity brandy).
15 Easy Spanish Recipes Everyone Needs To Know
Course: Other Recipes, Recipes
Directions
Pick a recipe from above
Click the recipe name and visit the website
Collect the ingredients and the food
Enjoy – don't forget to leave a review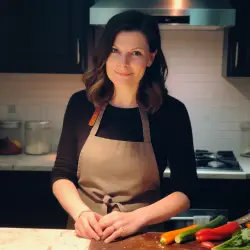 Latest posts by Barbara Hunt
(see all)