There are so many fantastic cuisines from all around the world. Foods that can transport you from your home to anywhere on the planet and make you feel as though you're eating at a local restaurant.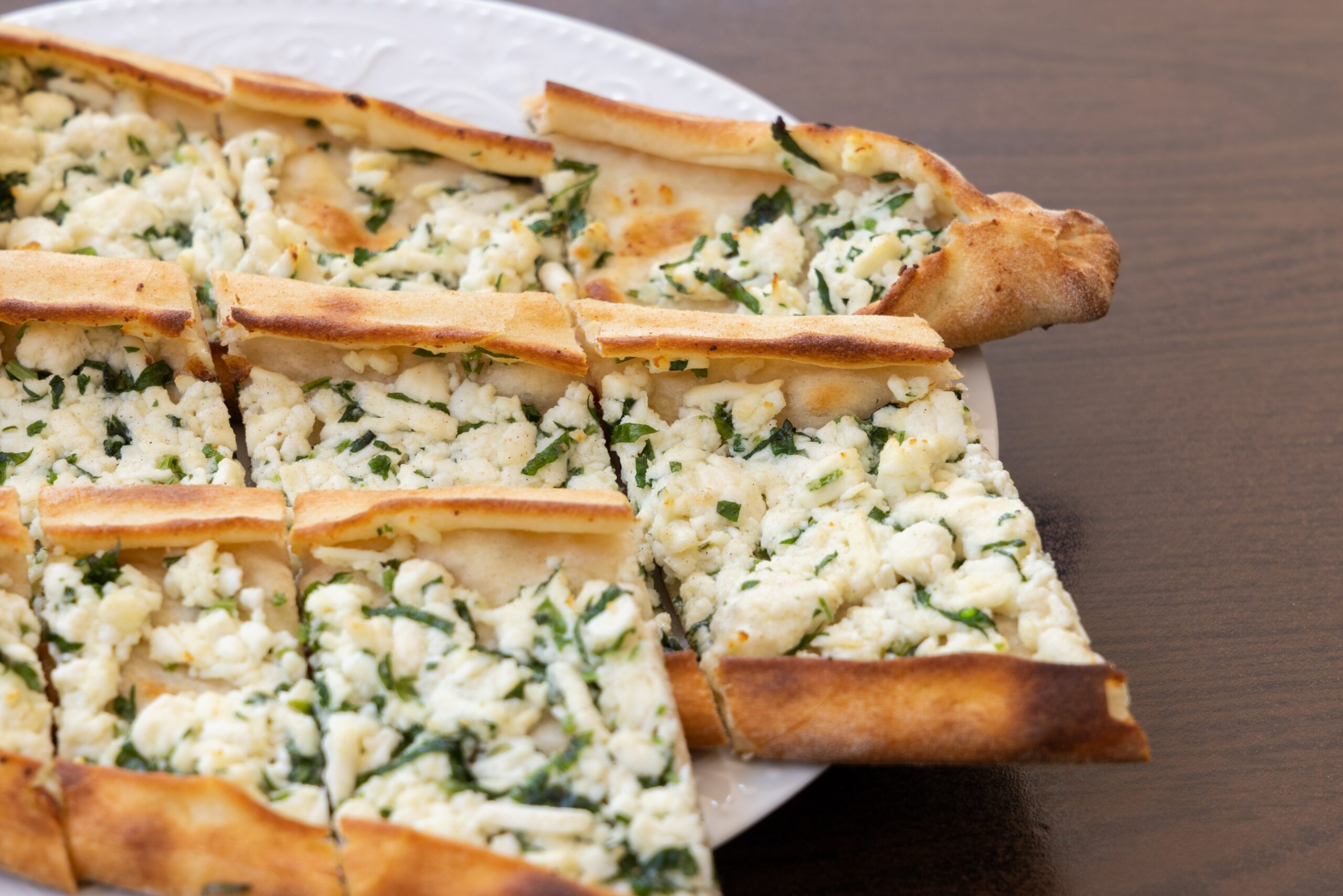 One of our favorite cuisines that we think is massively underrated is Turkish food. No doubt you'll be aware of kebabs and maybe even baklavas, but there is so much more that makes Turkish cuisine amazing beyond these dishes. 
In this list, we're going to show off some of our favorite recipes for Turkish food. Hopefully, you'll find something here to inspire you to dip a toe into a new cuisine. 
Turkish Breakfast
The first recipe on our list is a heavy breakfast dish known as kaymak. This dish originated in Central Asia during the Ottoman Empire but remains a popular dish throughout the Balkan countries to this day. 
This is a simple dish, however, it does take a while to create, because you need to boil milk on low heat for several hours to get the thick and creamy texture that kaymak is known for. 
Serve this nutritious meal for breakfast and you'll be feeling satisfied for hours. 
Our next recipe is a Turkish rendition of scrambled eggs, but we think it's far superior – in fact, we dare you to try and go back to regular scrambled eggs after you've tried them this way. 
Menemen is a simple, one-pot dish that should come together in about 20 minutes, making it perfect for slow, weekend mornings or even for lunch or dinner. 
Breakfast is almost always an event in Turkey, and the food that they serve justifies it – you'd want to make a big deal out of your meal if you got to eat like this every day. 
A Turkish breakfast is a little bit of everything – you can use your creative license, so long as you include a healthy portion of something from every food group.
In order to make this an authentic Turkish meal, you'll also have to include a spice known as Sumac – this gives your food that Mediterranean taste and can often be found dusted on top of breakfast items. 
Whilst in the West we almost always have a sweet breakfast, breakfasts in Turkey can be anything, but they're most often savory. 
Gozleme is a kind of Turkish pancake and is usually stuffed with mince, cheese, or potatoes, though this can vary depending on which region of Turkey you look at. 
Turkish Lunch
Lunch in Turkey isn't usually much of a big deal, instead, you will be served small dishes that don't require much preparation. However, there are still some delicious meals that you can make for yourself that are perfect for light bites and lunch. 
Lahmacun is a kind of flat-bread pizza, topped with a flavorful combination of meat, vegetables, and an incredible spice mix. Serve this to friends, or keep it for your lunch. 
Another Turkish bread, this time we're looking at doughy pide. Pide is a dish that you can customize to your heart's desire but is typically stuffed with feta, lamb, or spinach (or even a combination). 
Whilst you might think that this is also similar to a pizza, the difference in the texture of the dough – and the fact that you can eat the dough as a plain flatbread if you prefer, makes this a unique dish all on its own. 
A thin, crispy pastry, stuffed with various toppings such as cheese, or mashed potatoes? Sign us up! 
Sigara Borek are a little similar to Chinese spring rolls but are stuffed with creamier fillings. We absolutely love these pastries for light snacks, lunch, or as sides with a main meal. They can also be frozen so that they keep for much longer.
Turkish Dinner
We couldn't actually go through the whole list without including one recipe for a doner kebab. This is a very popular meal throughout Turkey and the world. The lamb is seasoned to perfection and can either be enjoyed on a skewer with roasted vegetables, or in a flatbread. 
This next recipe is a fantastic alternative to rice or bread and is a nutty, earthy side dish (or add some more veggies and serve it as a light meal. You could find this dish served with a kebab plate or other kinds of meat dishes. 
We love how hearty and satisfying bulgur pilaf is. It may have been created as a cheaper alternative to rice hundreds of years ago, but it still manages to pack a punch today.  
A red lentil soup is such a staple of our diet when the winter months start creeping in, and this Turkish variation is probably one of our favorites. 
Known locally as Süzme Mercimek Çorbası, this dish comes together in about half an hour, making it perfect for busy weeknights when you need to feed your family but don't want to be slaving over the oven for hours. 
Made with fragrant meat and a fresh punch of tangy marinade, Shish Tawook is a delicious kebab recipe that you'll want to make for friends and family alike. 
The basic yogurt marinade takes no time at all to whip together, just be sure to give yourself enough time to let the chicken soak in the sauce for at least 4 hours – but overnight is best. 
Turkish Dessert
Tavuk Gogsu might take a little convincing. This is a dessert made with chicken breast – don't worry, we know what you're thinking. Just trust us, this pudding comes out incredibly sweet and delicious, whilst also being satisfying and filling. 
We won't lie, this dessert does take a lot to create. However, the end results are so worth the effort. You just have to trust the process!
Dondurma is a recipe for Turkish ice cream, and we have to admit, after trying this recipe, all other ice cream kind of pales in comparison. 
Some of the ingredients, like mastic (a kind of resin from a specific species of tree) and salep flour, can be difficult to find, however, you should be able to pick them up from a Walmart if you know where to look. 
Just as we couldn't leave out a doner kebab recipe, we also couldn't neglect to include a baklava recipe. 
Baklava is a sweet, layered pastry that is popular throughout the Middle East for good reason! We love this dessert because of how the different flavors and textures mix and mingle in your mouth. 
What we love the most about this particular baklava recipe is that it isn't too sweet to be overpowering or sickly. The bright lemon, sweet honey, and earthy cinnamon flavors come together in a dessert that's honestly delicious. 
The final recipe that we're going to look at for this list is an İzmir bomba tatlisi, also known as a Nutella bomb. 
This dessert is pretty simple: a simple dough stuffed with Nutella or other kinds of chocolate sauce. Whilst the dough is simple to put together, just be sure to take your time with it. This isn't a recipe that you want to rush, otherwise, it can be easy to make a mistake. 
Respect the waiting times and be patient as you add the flour to the mixture, and you will end up with a winner of a dessert. 
Final Thoughts
Turkish cuisine is so versatile and, most importantly, delicious! If you've never tried it, we implore you to give one of these amazing recipes a go! 
The thing that we love the most about trying out food from around the world is the conversations that it allows us to have, and the opportunity to learn more about different cultures that we wouldn't necessarily get if we didn't actively try to explore through our food. 
Frequently Asked Questions
What Is The Most Popular Drink In Turkey?
In Turkey, the go-to spirit or drink for celebrations is known as rakı. This is a drink made from aniseed and twice-distilled grapes. Typically it will be served with distilled water and ice.

Rakı is alcoholic and quite strong as well, so it will definitely get you drunk, however, it's not the kind of beverage you have on your own – it's a social drink you're meant to enjoy with friends.
What Candy Is Popular In Turkey?
Whilst Turkish Delight (known locally as Lokum) is certainly a popular and famous candy, it's not the only one you can find.

One of the most popular kinds of sweet treats in Turkey is called pismaniye, and is very similar to cotton candy, although the ingredients and method of preparation are different.
15 Great Turkish Recipes You Can Make Right Now
Course: Other Recipes, Recipes
Directions
Pick a recipe from above
Click the recipe name and visit the website
Collect the ingredients and the food
Enjoy – don't forget to leave a review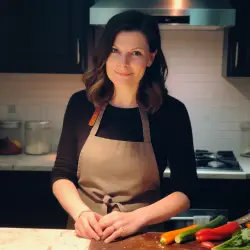 Latest posts by Barbara Hunt
(see all)