Who doesn't love a lamb dinner? Of all of the meats that you can serve for a Sunday roast, we think that lamb is one of the best.
But there's a lot more that lamb can do for you than just a roast, which is something that we want to explore in this list today.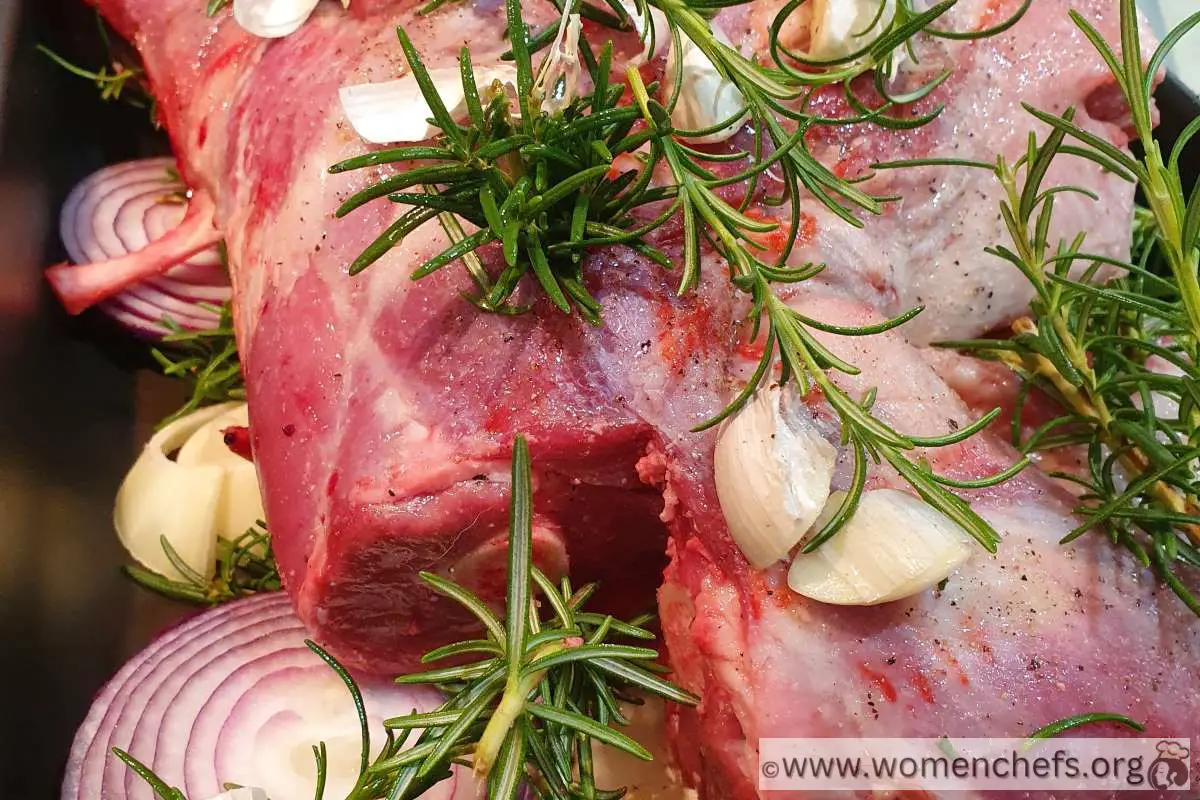 There are a lot of cuisines from around the world that use lamb as their primary meat just because of the abundance of sheep and lambs in their area. The Middle East and the Mediterranean in particular are known for their deliciously seasoned lambs, so we've made sure to include a lot of different recipes from these parts of the globe. 
Without further ado, here are our 15 favorite lamb recipes that are super simple. 
The first recipe that we've included in this list is beautifully marinated lamb cutlets that are guaranteed to satisfy even the hungriest of bellies.
We love how this dish comes together and how fresh the herby dipping sauce is. There's nothing better than a hearty meat-based meal with great sauce options. 
Serve with potatoes or other roasted veggies for the ultimate meal. 
As we mentioned, the Mediterranean area is home to so many amazing lamb dishes that it was hard to pick our favorites for this list. However, this delicious lamb meal with a fluffy flatbread had to be included. 
Something that we love about this dish is how versatile it is – add whatever veggies you like and tuck in!
If you're someone who loves a good burger (and honestly, who isn't?) then you need to try these Greek-style lamb burgers.
Next time you're going to a BBQ or a potluck, make sure you bring along these succulent and refreshing burgers and prepare to be the most popular person there. 
Something that we love about this recipe is how nutritious it is – you get a burger, but you end up feeling healthy and satisfied, rather than greasy. 
What would a lamb recipe list be without some kebabs? Well don't worry, we're not about to let that happen. 
These grilled lamb kebabs are mouthwateringly juicy and tend to melt right off the skewer. 
Serve with a simple Mediterranean salad, lemon, and hummus for an incredible summer meal. 
A typical tagliata meal would be made with beef steak, however, there's no reason why that means it's the only way to enjoy thin cuts of medium-rare cooked meat.
There are a lot of reasons why someone would prefer lamb to beef, whether that's because of availability, dietary requirements, price, or simply personal preference. 
Whatever the reason, we love how tender this lamb tagliata turns out. It's a great example of the benefits of experimenting and trying new things out in the kitchen. 
One of our favorite ways to enjoy lamb is with a thick crust of seasoned crumbs. This crust is particularly delicious and compliments the flavor of the meat perfectly. 
This meal will take about 2 hours to complete in total, however, you'll only be actively doing something for about 10 minutes of that – the rest is cooking time.
This next recipe is an experiment in traditional cooking. Though the meatballs themselves are an authentic Iranian delicacy, the spicy tomato sauce that they're cooked in is not.
This is one of the things that we enjoy so much about it – it's a beautiful blend of something familiar and something exciting and new. 
Just from looking at the picture, you know that these crumbed cutlets are going to start a conversation. Each of these cutlets is served on the bone, making them super easy to dip into the green salsa that they should be served alongside. 
Our favorite thing about this recipe is how it can make a great canape for a party, side dish, or main meal if served with some salad and veggies. 
There is no greater pairing on earth than lamb and tzatziki sauce. Okay, that might be an exaggeration, but it's still really good. This salad will leave you satisfied and full but also energized for the rest of the day because of the slow-releasing nutrients it's packed with. 
For this reason, we recommend it for lunch, though it does still make a fantastic family dinner. 
Another fantastic combination is lamb and pistachios. We're surprised that more recipes don't make the most out of the two. 
We love how decadent this rack of lamb is, it looks like something you would be served in a fancy restaurant, but you can bring it out in your own home. We recommend serving it whole in the middle of the dining table and letting people serve themselves.
Add some potatoes and salad as side dishes that people can pick from, and you've got yourself a fancy meal that not even the pickiest eater could turn their nose at. 
This next recipe is a very simple and forgiving way to cook lamb and is perfect for a Sunday's dinner.
If you're still new to cooking or lack a lot of confidence in the kitchen, then this could be a great meal for you to try out if you're still looking to impress your guests or even just your mouth. 
Because this is a slow roast, you'll have to start making it in the morning of whatever day you'd like to serve it, but we promise that it's worth the extra time.
Paula Deen is no stranger to cooking delicious meat, and this roast lamb with bourbon and mint is no exception. 
This roast tastes and smells just like dinner at your grandma's – even if that was never something you experienced! It's so good, it can make you nostalgic for events that might never have happened. 
We love how this meal comes out, and don't worry! All of the alcohol will have boiled away by the time you come to dish it out, so you're safe to serve it to kids and oldies alike. 
Another great Paula Deen recipe, this time for grilled rosemary lamb chops. This is a far more traditional way to cook lamb for a Sunday dinner, so we highly recommend learning this one if you want to succeed. 
It's like learning the basics before getting stuck into more complicated dishes. If you want something more authentic, then this dish is perfect for you. 
We're moving on to an Ina Garten recipe now. This recipe is fantastic again for a simple Sunday dinner but also any weekday night, so long as you have plenty of time to spare. 
Something that we love about the recipe is the specific instructions that Ina gives to help you get your Lamb cooked exactly how you want it. 
Find your favorite gravy recipe, and serve with potatoes (roasted, mashed, or boiled all work). 
The last recipe on our list is a Rachael Ray Greek-style chili – using lamb instead of beef or pork, with crispy pita chips. This recipe will leave you with a lot of mouthwatering, succulent chili that you'll want to freeze just so that you can keep eating it for ages. 
Serve this as a big meal, or even as a part of a snack table on a big game day like the Superbowl. 
Final Thoughts
Hopefully, you've found some inspiration to try more interesting lamb recipes, both for fancy Sunday dinners and fun midweek meals to satisfy the family. 
We love how versatile lamb is, and how many different flavor combinations are complimented so well with this tender, succulent meat. 
Experiment with different cooking methods and spices to find the version of lamb that you like the best. 
Frequently Asked Questions
What's The Best Cook Method For Lamb?
For the best, most succulent meat, you want to cook lamb low and slow. We highly recommend giving yourself plenty of time to cook this meat if you have it. Although it might mean that your meals take longer to come out, you'll appreciate the extra effort when it comes time to eat and the meat melts in your mouth.
How Can You Make Lamb Tender?
There are several ways to ensure that you end up with soft, tender meat. You should be cooking your lamb in liquid, as this will soften it up. There is also a process called velveting, typically used in Chinese restaurants, where you add bicarbonate of soda and cornflour to tenderize your lamb before cooking.
15 Simple Lamb Recipes Everyone Needs To Know
Course: Other Recipes, Recipes
Directions
Pick a recipe from above
Click the recipe name and visit the website
Collect the ingredients and the food
Enjoy – don't forget to leave a review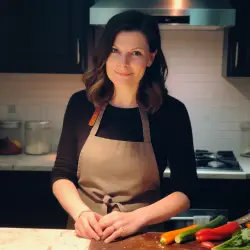 Latest posts by Barbara Hunt
(see all)