A raw vegan diet is one that combines the philosophies and rules of veganism as well as raw foodism. This means that the diet excludes any animal products or by-products and food that needs cooking.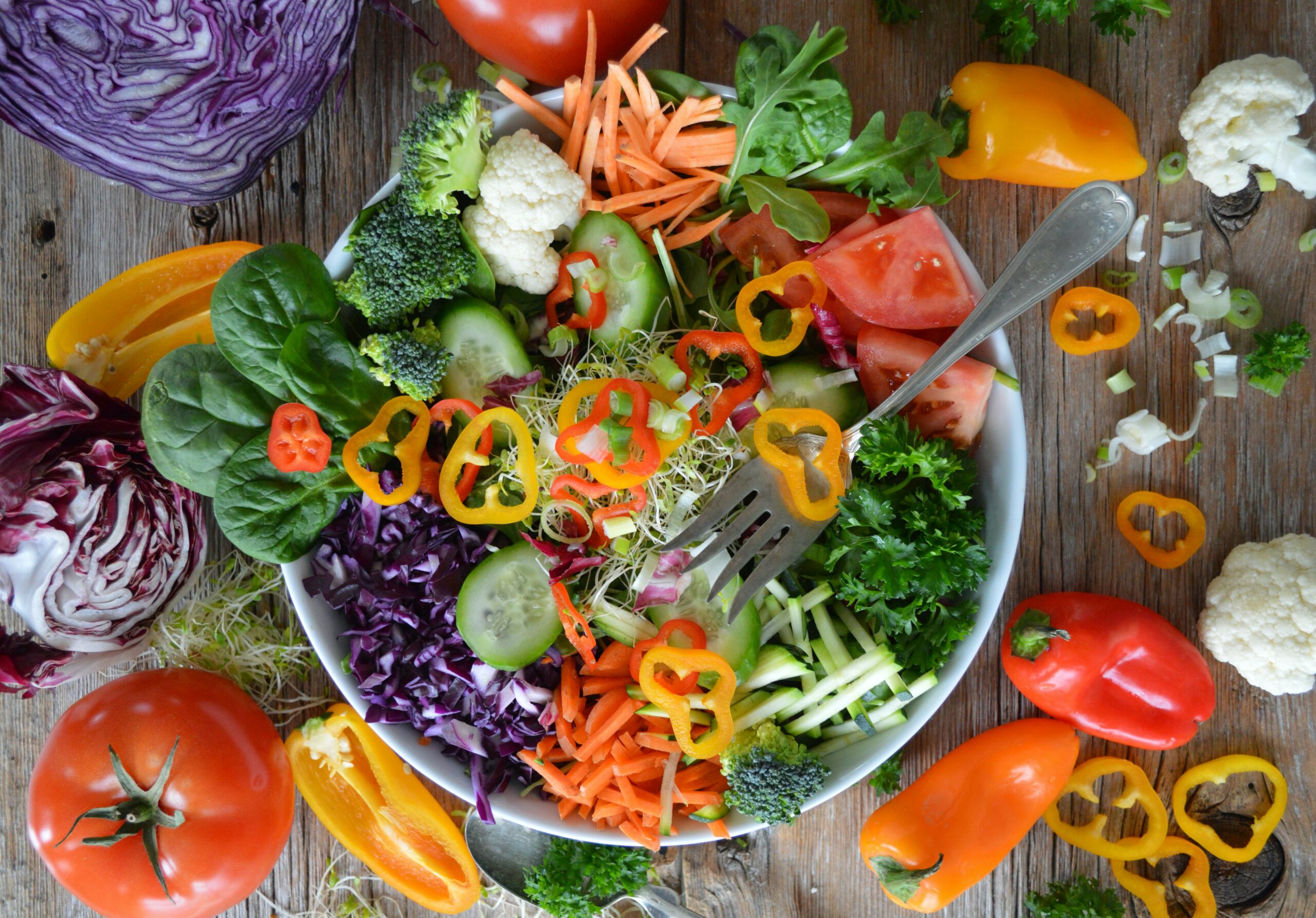 Whilst there are certainly physical benefits to eating a diet such as this and there are people who follow this diet because they want to improve their health, it is far more common to follow raw veganism because you subscribe to the ethical principles of the diet, as well as being conscious of the environmental factor as well. 
Whether you already follow this diet and want to find some new ideas for meals, or you're thinking about making the switch and want to know what you're in for, we've got you covered. 
In this list, we've compiled the best simple raw vegan recipes that we can find to bring you a balanced and interesting new meal plan. 
Let's kick things off with a bowl of vibrant goodness – the simple kale salad. This raw delight is a refreshing mix of kale leaves, massaged to tender perfection, and adorned with juicy cherry tomatoes, creamy avocado slices, and a sprinkle of zesty lemon juice.
This salad makes for an excellent side dish for a light lunch or as a refreshing accompaniment to grilled tofu or chickpea burgers.
When massaging the kale, add a pinch of salt to help break down its fibers and enhance its texture.
This one's for all the sushi lovers out there. These cauliflower rice sushi rolls are a game-changer. Picture a delicate nori wrap embracing cauliflower rice, vibrant bell peppers, creamy avocado, and a pop of vibrant purple cabbage. 
Dip 'em in some coconut aminos or a tamari-ginger sauce for a burst of umami goodness. They're perfect as a light lunch or a fun appetizer at your next gathering.
Craving some comfort food with a raw twist? Dive into a bowl of vegan curry over zucchini noodles. Velvety coconut milk curry dances over tender zucchini noodles, creating a harmonious blend of flavors and textures. 
It's a dish that's warm and comforting, yet refreshing. Pair it with a side of cauliflower rice for an extra dose of veggie goodness.
Here's to a burger experience like no other. This recipe is a tantalizing creation that will make you forget about traditional patties altogether.
Juicy portobello mushrooms are marinated and stacked with layers of creamy cashew cheese, crisp lettuce, and juicy tomatoes. 
When marinating the portobello mushrooms, let them sit in the marinade for at least 30 minutes to soak up all the flavorsome goodness.
If you're a pasta lover, this recipe is for you! Swap out the traditional spaghetti for zucchini noodles and whip up a tantalizing vegan spaghetti alla puttanesca.
Toss those zoodles with a savory blend of olives, capers, fresh tomatoes, and aromatic garlic. It's a dish that's vibrant, tangy, and oh-so-satisfying. Serve it as a main course or as a dazzling side at your next potluck.
Get ready to swoon over this avocado caprese salad. It's a fresh twist on the classic caprese, starring creamy avocado slices, cherry tomatoes, fragrant basil leaves, and a dairy-free mozzarella. 
Drizzle it with balsamic glaze for that perfect sweet and tangy balance. This salad is a superstar at picnics and brunch gatherings.
Lasagna goes raw in this innovative recipe! Layer upon layer of thinly sliced zucchini, rich tomato sauce, and creamy macadamia ricotta come together to create a masterpiece of flavors and textures.
Serve it as a main course or slice it into smaller portions for a delightful appetizer.
To achieve that classic lasagna structure, assemble your layers in a baking dish and then chill in the refrigerator for a couple of hours before slicing and serving.
Who says pizza can't be raw vegan? Indulge in a slice of raw pizza with red pepper flax crust. The crust boasts a rich red pepper flavor, and you get to play artist with your toppings. 
Think sun-dried tomatoes, colorful bell peppers, red onion, and fresh basil. It's like a burst of summer in every bite. Serve it with a side salad for a complete meal. When making the crust, make sure to spread it evenly to your desired thickness for a consistent crunch.
When the heat's on, this Asian cucumber sesame salad will be your refreshing oasis. Crisp cucumber ribbons mingle with a sesame-ginger dressing, creating a delicious blend of sweet, tangy, and savory flavors. 
This salad is the perfect partner for grilled teriyaki tofu skewers or a light summer stir-fry. Use a mandoline slicer or vegetable peeler to create those beautiful cucumber ribbons.
Pizza lovers, get ready to meet your new obsession: Spinach pesto veggie pizza. The vibrant green spinach pesto is slathered onto a flax and almond crust and then adorned with an array of colorful veggies. 
Bell peppers, cherry tomatoes, and red onion make this pizza a sight to behold and a taste to savor. Enjoy it as a meal or slice it into finger foods for your next party.
Time for something sweet! Sink your teeth into these luscious cinnamon buns. These pillowy delights are made from a blend of nuts and dates, swirled with a heavenly mixture of cinnamon, coconut sugar, and a touch of vanilla. 
The aroma alone will transport you to cozy kitchen memories. Enjoy them as a decadent breakfast or a guilt-free dessert. When rolling the dough, use a piece of parchment paper to help guide and shape the buns evenly.
Craving a burst of fruit goodness? Look no further than these blueberry bars. A chewy crust made from nuts and dates cradles a layer of plump blueberries, creating a delightful balance of textures and flavors. These bars are a hit at picnics, potlucks, or as a midday snack to fuel your adventures.
 This dish is a colorful fusion of spiralized veggies, crunchy sprouts, and a tongue-tingling peanut sauce that's as bold as it is delicious. Pair it with marinated tofu for added protein or enjoy it as a standalone light and satisfying meal. 
To create those beautiful noodle-like strands with your veggies, invest in a spiralizer too – it'll revolutionize your raw cooking game.
This Ina Garten recipe takes advantage of fresh summer produce like cherry tomatoes, basil, and sweet corn. Toss it all together with some zucchini ribbons for that extra crunch. This pasta is perfect for lazy evenings when you want something simple yet delicious. 
Let's end this flavor-packed with a sweet treat – Rachael Ray's cookie dough balls. These bite-sized delights capture the essence of cookie dough without the need for baking. 
A mixture of nuts, oats, dates, and chocolate chips creates a snack that's indulgent yet wholesome. Pop them into your mouth for a burst of joy, or share them with friends as a guilt-free dessert. 
When forming the cooking dough balls, wet your hands slightly to prevent the mixture from sticking to your fingers.
Final Thoughts
Whilst salads are certainly an easy option, we hope that you've seen now that there's a lot more to a raw vegan diet than just kale salads (though if you spruce them up, even a kale salad can be divine). 
We love how clever a lot of these recipes are with their substitutions. There are recipes on this list we would have no problems with serving to non-vegan friends. In fact, we doubt that they would even notice! 
Frequently Asked Questions
What Health Benefits Are There To Raw Vegan Diets?
One of the major draws to a raw vegan diet, other than the philosophical reasons, is the high chance of experiencing weight loss. Because of the restrictions the diet requires, you'll certainly find yourself dropping a few pounds (or more), whilst still staying nourished with vitamins and minerals. 

That said, with a diet like this, there are some vitamins and minerals that you won't be able to get through your food, so you might need to take supplements in order to make sure that you don't become deficient.

Do Raw Vegans Eat Rice?
No. This is because a raw vegan diet excludes any foods that need to be cooked, and unfortunately, rice and most beans are inedible without being cooked first.
15 Simple Raw Vegan Recipes You Need To Know
Course: Other Recipes, Recipes
Directions
Pick a recipe from above
Click the recipe name and visit the website
Collect the ingredients and the food
Enjoy – don't forget to leave a review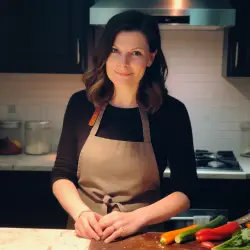 Latest posts by Barbara Hunt
(see all)