Scones are a sweet, slightly savory baked treat that is often enjoyed at tea or breakfast, particularly in Britain. 
Classic English scones are like American biscuits, as they both involve a thick, flaky pastry. The difference here is that scones are usually sweeter and involve other ingredients, like fruit, cream, or jam.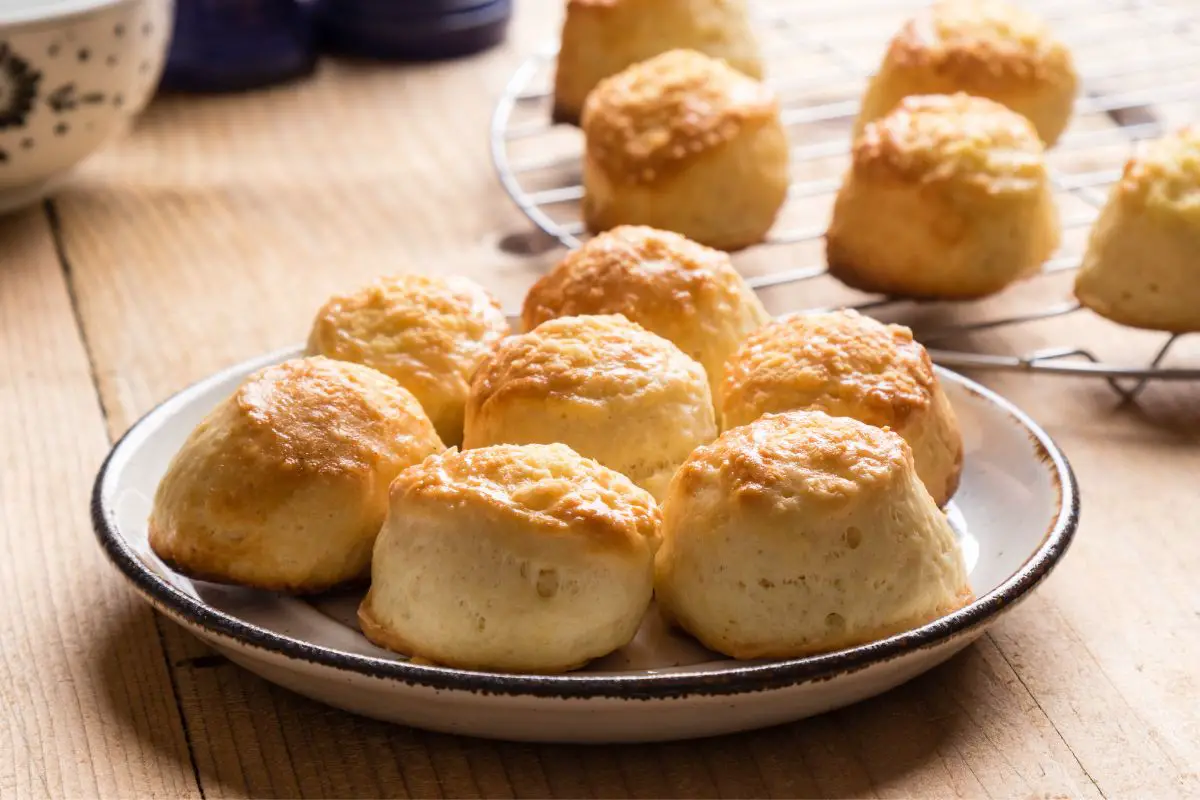 Sharing homemade scones with your loved ones is a great way to enjoy your afternoon, and who better to turn to for delicious scone recipes than Ina Garten?

(see also "Best Ina Garten Pie Crust Recipes") (see also: Ina Garten Meatloaf Recipes To Try Today)
Ina has several scone recipes, which all have different flavors, so we've rounded up her best ones and included them in this post. 
Whether you prefer lighter options made with fruit or indulgent ones full of chocolate, you'll find a scone recipe that fits your tastes below. 
If you're ready to uncover some delicious scone recipes, keep reading! 
What Is A Scone?
Before we get into the recipes themselves, it's a good idea to go over what scones are and what they taste like. 
The word scone refers to a type of pastry that has been used in Scotland since the 16th century. Scones are very developed in Scotland, which insinuates that the baked good comes from the country itself. 
Scones are enjoyed all over the U.K., but they are often enjoyed in the U.S. too. You can see scones on offer at several American coffeehouses, though American versions are usually triangular-shaped. British scones tend to be tall and circular. 
Scone dough consists of flour, buttermilk or milk, butter, eggs, sugar, baking soda, and salt. The dry ingredients mix, then the butter is added.
It's important to ensure the butter doesn't melt, but creates little lumps of flour covered with butter.
The eggs and buttermilk blend, then combine with the butter and flour mixture. This creates a lumpy, lightly tacky dough which is then rolled, then cut into shapes.
These may be triangles, round, or even squares, depending on the baker's preference.
Each dough piece is brushed with a milk and egg mixture, which gives them a nice shine as they bake. 
Popular scone ingredients include spices, like nutmeg or cinnamon, as well as dried fruit, like cranberries or raisins.
Some rich scone recipes add indulgent ingredients, like cheese, bacon, or chocolate. Nevertheless, whether they are sweet or savory, scones go well with afternoon tea all over the world. 
Ina Garten has a variety of recipes that all involve different ingredients. So, whether you prefer chocolate, fruit, or cheddar, the Contessa is bound to have a scone recipe you'll love! 
We'll kick this list off with these Ina's straightforward maple oatmeal scones. This recipe is very easy to make, as you can have these ready in under an hour! 
These scones are great to start your day, as the oatmeal will keep you full until your next meal. The maple flavor is light but noticeable. It works very well with the oatmeal, giving each bite a satisfyingly sweet finish. 
A tip is to use pure maple syrup and vanilla extract, as lower-quality ingredients can give your scones an artificial taste. 
The smell of these strawberry scones baking in the oven is hard to beat! These scones are perfect for summer, but they can be enjoyed anytime throughout the year. 
You'll be mixing traditional scone ingredients, like flour, sugar, and unsalted butter, with strawberry slices and heavy cream. The cream makes each piece moist and tasty, while the strawberries add a sweet, slightly tart flavor. 
You'll need to brush an egg wash on top of each scone, then sprinkle them with sugar before you put them in the oven. This will give each piece a gorgeous golden brown hue, along with a crisp, flaky crust. 
Let the strawberry scones cool for a few minutes so you can delight in the fantastic aroma, then enjoy! 
If you like raisins, this scone recipe is a tasty way to enjoy their sweet, slightly sour flavor. It's a great beginner-friendly recipe, as you can have up to 16 scones ready in just 40 minutes! 
Classic scone ingredients, like flour, butter, and sugar, mix with an electric mixer. The butter needs to stay cold to avoid it melting before the scones bake. 
This ensures that there are butter pockets in the scone dough, keeping the pastry flaky instead of dense and breadlike.
This is why you'll need to mix the butter at the mixer's lowest speed, as higher speeds can expend heat energy. 
After you mix the eggs, heavy cream, and raisins into the dough, you can create the scone pieces and brush them with the egg wash. Once you take them out of the oven, you'll be left with a scrumptious, golden brown raisin scone! 
Enjoy these scones hot with a little butter for a yummy afternoon treat!
If you're looking for a sweet scone recipe that has a gentle savory touch, give this chocolate pecan recipe a go! 
Each bite of these scones feels incredibly rich from the chocolate, while chopped pecans give a light, satisfying crunch. Chocolate and pecans taste incredible together, particularly against the tender, fluffy scone. 
The chocolate pecan scones can be enjoyed in the morning with a cup of coffee, or as an afternoon snack to help you wind down the day. As they feel so rich and decadent, they're nice to serve as a dessert to dinner guests too. 
Don't leave out the kosher salt! You may think that four teaspoons are too much, but the salt highlights the flavors in the pecans and chocolate. 
This scone recipe is great for fruit fans! 
The star ingredients in this recipe are dried cranberries, fresh squeezed orange juice, and orange zest. The cranberries taste amazing when warm out of the oven, as the heat brings out some of their sweet, juicy flavors. 
The orange zest gives each piece a satisfying tang, while an orange juice and sugar drizzle adds an attractive, tasty decoration. Just remember to let the scones cool before adding this, as heat can make the icing melt. 
This scone dough will be tacky, so use a floured surface and keep moving it around to prevent it from sticking. 
This traditional English cream scone recipe is simpler than it looks! When done right, each piece is fluffy and light – the perfect base for jam and cream! 
The scones are made with dried currants and heavy cream. The cream keeps the scones rich and indulgent, while the currants add fruity, tart notes throughout. 
These are best served warm and fresh out of the oven, but remember to brush each piece with sugar and an egg wash before baking. This will give the scones a pleasant, golden hue and a crisp, sweet crust. 
Keep these English scones traditional by adding strawberry jam and Devon cream, or get creative and enjoy with your favorite toppings and spreads. 
If you prefer savory foods over sweet, these cheddar dill scones were made for you! 
You'll be using fresh dill and sharp yellow Cheddar to make this recipe. The cheddar gives each bite a pleasant salty flavor, while the dill delivers a refreshing, peppery taste. 
These scones are best enjoyed warm, as the cheese melts to make each piece extra creamy. The scones taste amazing on their own, but they also go great with a smear of chutney, mustard, or hot sauce – if you like it spicy! 
Final Thoughts
Ina Garten's scone recipes are tasty and versatile, as you can enjoy them for breakfast, brunch, or dessert. 
This post features both sweet and savory scones, so there's bound to be a recipe that satisfies your taste.  
We hope you enjoy giving these scone recipes a go at home! 
Frequently Asked Questions
Which Flour Is Better For Scones?
This depends on the type of scone you want to bake. If you want a high-rising bake that retains its shape well, use all-purpose flour.

If you want to bake a lighter, lower-rising scone with a cake-like texture, use cake flour. If you use the latter, reduce the amount of liquid you use by one to two tablespoons, as you won't need as much to combine the scone dough.
How Do You Make Scones More Moist?
There are several things you can do to make your scones more moist. Adding an egg will make the scones soft, while using buttermilk can keep each bite nice and tender.

It's also best to use cold or frozen butter, as this ensures the scones remain flaky on the outside and moist on the inside. 
What Makes A Good Quality Scone?
A good scone should be made with high-quality ingredients, like real butter instead of margarine, quality flour, and unrefined sugar.

The baker needs to avoid overworking the batter, as this can trigger the flour's gluten, leading to a flat, tough scone. You should also avoid using too many raising agents, as this can give the scone's a fizzy, saltier taste.
7 Amazing Ina Garten Scone Recipes To Try Today
Course: Recipes
Directions
Pick a recipe from above
Click the recipe name and visit the website
Collect the ingredients and the food
Enjoy – don't forget to leave a review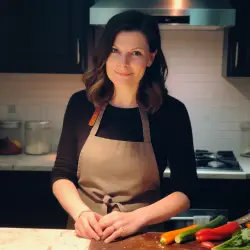 Latest posts by Barbara Hunt
(see all)