Paula Deen is not just a famous chef but she has also published a number of cookbooks with her popular savory and sweet recipes.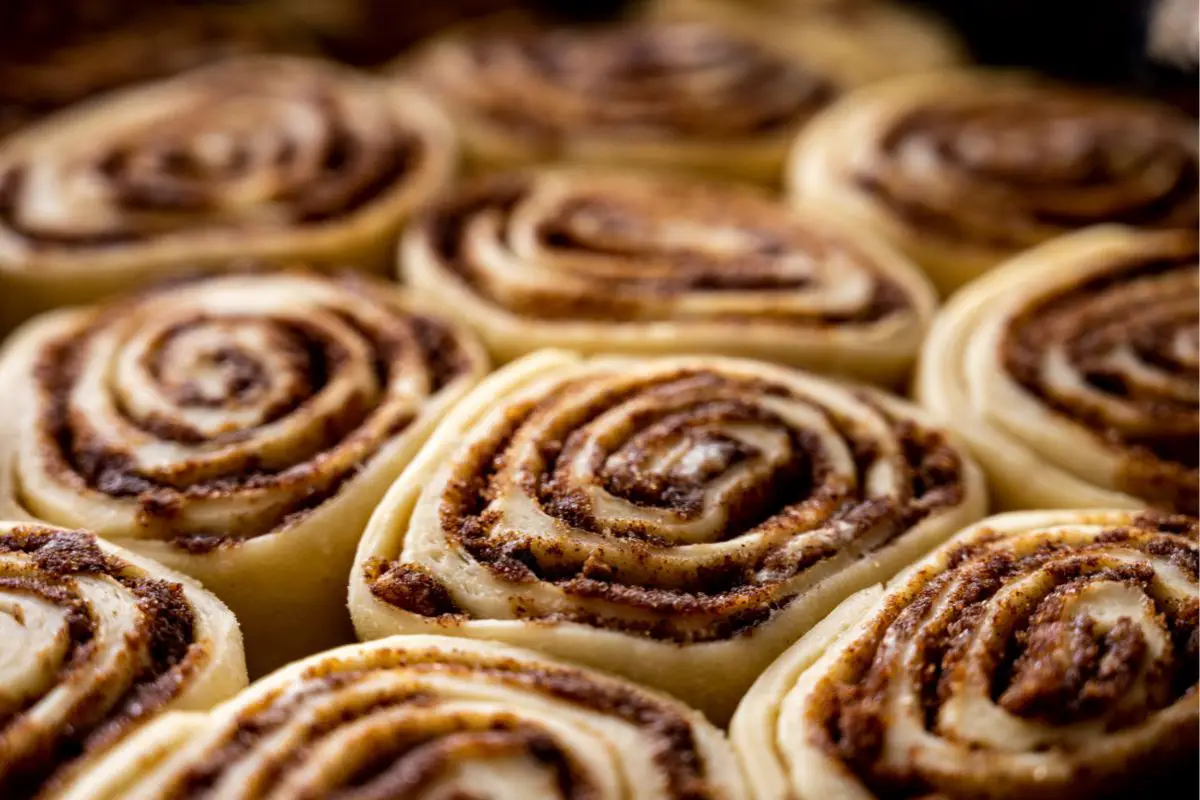 One of her most popular sweet dishes is her cinnamon rolls and you can discover 9 amazing Paula Deen cinnamon roll recipes to try today.
From classic cinnamon rolls to sumptuous cinnamon and pumpkin rolls, her tasty desserts with cinnamon are perfect for everyone with a sweet tooth.
This classic recipe for Paula Deen's cinnamon rolls couldn't be any easier. She takes you through each step to make sure that your rolls come out perfect.
Besides the cinnamon, the most important ingredient in this cinnamon roll recipe is the yeast. You will need to dissolve some yeast in warm water to make sure that your rolls rise nicely.
The rest of the ingredients are classic baking things, including butter, salt, sugar and flour.
Depending on what you like for your topping, you can also add pecan nuts or raisins to the dough.
The nuts give your cinnamon rolls a bit of crunch, while the raisins make your rolls taste fruity and sweet. Alternatively, you can also add other dried fruits or nuts of your choice.
If you are looking for a smaller version of cinnamon rolls, then Paula Deen's apple cinnamon roll cupcakes are a great option.
They are super quick to bake and they taste just like your classic cinnamon roll with a fruity, apple twist.
While this cupcake recipe also uses yeast, you will need dry yeast to ensure that the dough rises properly. However, with the individual step-by-step instructions you can't go wrong.
These cupcakes have everything you would expect from a traditional cinnamon roll, including plenty of spices, sweetness and a sharp fruitiness thanks to the apples.
Cupcakes are perfect if you want to bake for a party and you want to serve individual portions. Plus, you can also add any other ingredients you like, such as nuts.
This Paula Deen recipe uses apple cider, so the original recipe isn't suitable for children but you can also replace the cider with low-sugar apple juice.
Classic cinnamon rolls can have a dense texture but this recipe allows you to make your cinnamon rolls light and fluffy.
It is similar to Paula Deen's original cinnamon rolls recipe but the preparation and baking methods are slightly different to achieve a lighter texture.
You will still need the classic cinnamon roll ingredients, including milk, flour, salt, butter and sugar. If you want to add a nutty flavor, then pecan nuts combine well with the cinnamon spice.
Half a teaspoon of vanilla extract give your cinnamon rolls a subtly sweet flavor that makes these rolls perfect as a snack on the side.
When you are more familiar with this recipe, then you can also experiment with other ingredients, such as different nuts or dried fruit.
While this light cinnamon roll recipe doesn't require raisins or other fruit, you can add some in to make the cinnamon roll filling moister.
Milkshakes are a popular treat, especially in summer. If you want to enjoy the delicious taste of cinnamon rolls in liquid form, then Paula Deen's cinnamon roll milkshake recipe is a great option.
It only takes a few minutes to prepare and you don't need a lot of ingredients. Plus, these milkshakes don't contain any yeast, so they are super easy to make.
You only need milk, some instant pudding, sugar, vanilla ice cream, cream cheese and a few other ingredients to whisk these tasty drinks together.
If you want to make your cinnamon roll milkshake vegan, then simply use plant-based alternatives for the butter, pudding and milk.
For example, you can use coconut milk for a subtle coconut flavor that will give your cinnamon roll milkshakes a tropical twist.
It's best to serve this milkshake ice cold to make sure that you get the full cinnamon aroma and a creamy flavor.
While cinnamon rolls are traditionally baked, you can also make your rolls in an air fryer. It's quick and easy. Plus, you don't need to preheat the oven.
This Paula Deen recipe for air fryer cinnamon rolls takes less than half an hour and you need less than ten ingredients.
As you will use crescent rolls for the base of your cinnamon rolls, you won't need any yeast. This makes the rolls much faster to whisk together.
Plus, this cinnamon roll recipe is so easy that you can get your kids involved. Get creative and enjoy a fun family afternoon making your sweet desserts.
Pumpkin and cinnamon are the perfect combination for a traditional Thanksgiving cake.
If you want to try something different to the usual pumpkin pie, then Paula Deen's pumpkin roll cake is a fantastic alternative.
Based on Deen's original pumpkin roll cake, this cinnamon roll cake is much lighter and fluffier, keeping the moisture inside the cake.
Unlike with cinnamon rolls, you don't need to worry about yeast and getting it to rise properly. This recipe only contains pumpkin, sugar, butter and plenty of spices.
There is also a small shot of dark rum in this roll cake, so it's not suitable for children. This being said, you can replace the rum with non-alcoholic rum or maple syrup.
Just keep in mind that you may need to use less of your replacement, especially if your rum alternative contains a good amount of sugar.
Cinnamon rolls can be challenging for baking beginners. But cinnamon buns are a wonderful alternative to your classic cinnamon rolls recipe.
These spicy buns need similar ingredients to cinnamon rolls but they have a different shape and texture to classic rolls.
What's more unusual about these delicious cinnamon buns from Paula Deen is that they contain potato flakes. This gives your bun a dense texture with a strong flavor.
This is an extensive recipe, so make sure to read all the instructions before you get started. There are also plenty of tips and tricks on how to make your perfect cinnamon buns.
If you want to use up some of your apples, then these cinnamon-apple bars are a great option.
The sweetness of apples and the mild spiciness of cinnamon combine very well for a tasty dessert or snack.
These quick bars are easy to whisk together and you get up to twenty servings from this recipe.
You can enjoy them as a quick snack or serve the cinnamon bars with vanilla ice cream.
These bars taste especially good when they are fresh out of the oven. Then the cinnamon and apple flavors are both rich and sumptuous.
This is a fun recipe to make with all the children. As it doesn't contain any alcohol, you can easily share these delicious bars with all the family.
You can enjoy cinnamon treats in all shapes and sizes. These cinnamon sticks may need a bit of preparation but they are quick and easy to fry.
Paula Deen's fried cinnamon sticks recipe contains pecan nuts and raisins to give your cinnamon snacks a bit of crunch and sweet fruitiness.
This being said, you can also use other types of nuts or dried fruit, including almonds, dried apricots or dried cranberries.
The strong cinnamon flavor of these sticks is what makes them perfect as a shared dessert or a party treat.
Final Thoughts
Cinnamon rolls are a classic dessert or sweet snack. Our 9 amazing Paula Deen cinnamon roll recipes (see also: 4 Amazing Paula Deen Dressing Recipes To Try Today)are easy to make and you can enjoy them still warm or cold.
Frequently Asked Questions
What Is Cinnamon Roll Filling Made Of?
The basic ingredients for homemade cinnamon roll filling are cinnamon, sugar and butter. It's a good idea to use soft butter and mix it in with the cinnamon and sugar dough. This will make your rolls fluffier.
What Is The Difference Between Cinnamon Rolls And Cinnamon Buns?
The difference between cinnamon buns and rolls is how they are shaped. Cinnamon buns are rolled and then braided to create a traditional bun form.

On the other hand, cinnamon rolls are simply rolled to shape a spiral that allows you to add any tasty sugar and butter filling to your roll.
Are Cinnamon Rolls Difficult To Make?
If you are a more experienced baker, then cinnamon rolls are relatively easy to make. However, this depends on the recipe.

As most cinnamon roll recipes contain yeast dough, it can be difficult for beginners to judge when the dough has risen properly.
Are Cinnamon Rolls Fried Or Baked?
Traditional cinnamon rolls are baked. However, you can also use your air fryer to make your tasty rolls.

Whatever you use, just make sure that the sweetened cinnamon filling inside your rolls is fully baked and piping hot before you take the rolls out of the oven.
9 Amazing Paula Deen Cinnamon Roll Recipes To Try Today
Course: Recipes
Cinnamon rolls are a fantastic snack or dessert. You can make your own sweet treats with these 9 amazing Paula Deen cinnamon roll recipes to try today.
Directions
Pick a recipe from above
Click the recipe name and visit the website
Collect the ingredients and the food
Enjoy – don't forget to leave a review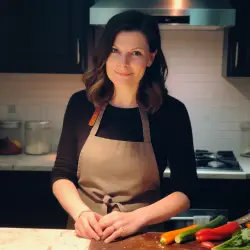 Latest posts by Barbara Hunt
(see all)