Ina Garten, better known as Barefoot Contessa, has provided the internet with delicious recipes to follow for years.
Her cookbooks, TV shows, and online presence has kept us well-fed, enjoying tasty treats in the comfort of our homes.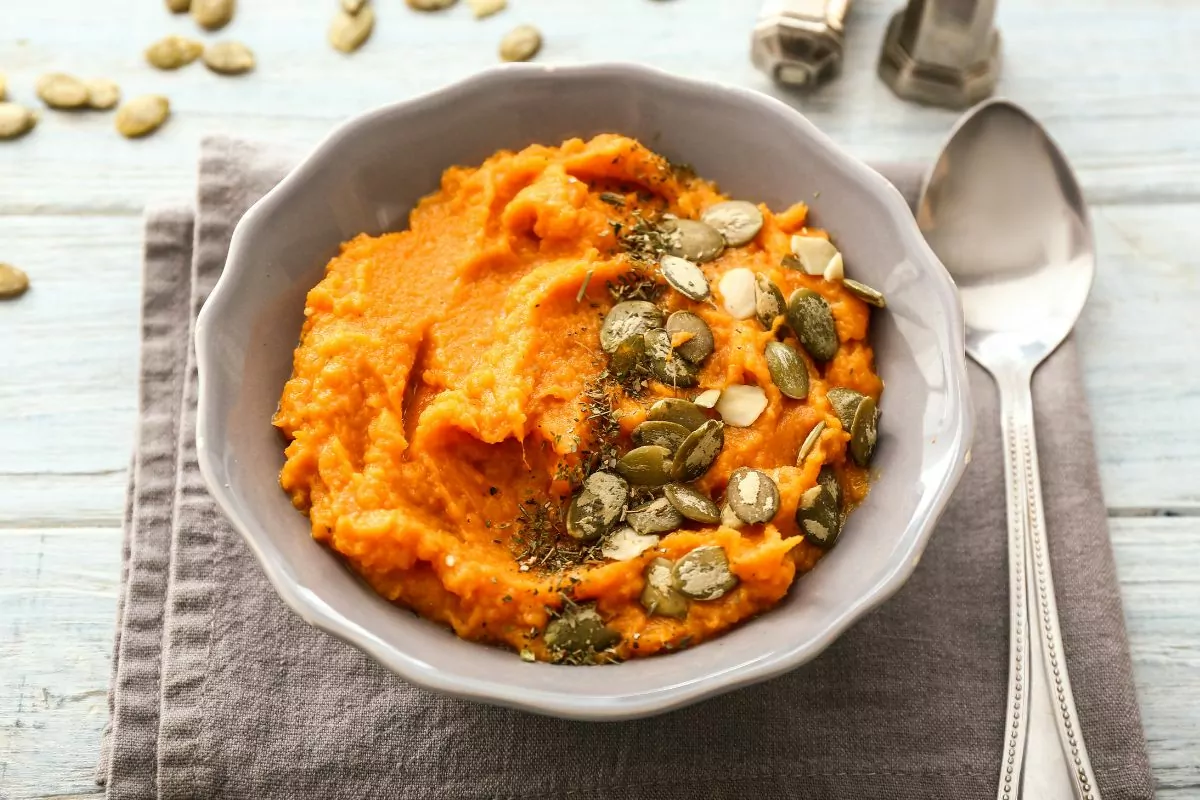 But finding the right recipe for you can be challenging, especially when it comes to sweet potatoes. 
You can find yourself spending hours pouring over her cookbooks, scrolling on her site, growing hungrier and hungrier, but unable to make a decision.
How do you look at all her recipes and find an amazing sweet potato recipe that's right for you? 
Well, that is where we come in. We have done all the hard work for you, testing Ina Garten sweet potato recipes (see also "Best Ina Garten Potatoes Au Gratin Recipes"), and are proud to bring you the best of them today!
We have also included some Ina Garten-inspired sweet potato recipes that we think you will love. 
Let's not waste any more time and kick off our list with 8 amazing Ina Garten sweet potato recipes to try today (see also "Best Ina Garten Vinaigrette Recipes To Try Today")! 
First up, we have these delicious twice-baked sweet potatoes. The recipe serves six and is marked as intermediate level, so be prepared to put your cooking skills to the test!
The vegetarian recipe is a delicious way to serve sweet potatoes, stuffing them with a delicious mixture of mixed sweet potato, egg, cheese, shallots, and seasoning. 
The sweet potatoes are delicious and served on their own as an appetizer, or alongside your favorite meals.
The recipe does take a while as you need to bake the potatoes for roughly an hour before stuffing them with your mixture and baking them again. After all, it is a twice-baked recipe, it's not going to be a quick one! 
It is absolutely worth the wait though and is the perfect meal for a dinner party or to treat your family! 
Next, we have this delicious smashed sweet potato recipe, packed with plenty of flavors thanks to Chipotle! Again, it is another vegetarian dish from Ina Garten that is sure to impress your family and friends. 
The roasted sweet potatoes add plenty of flavor to the dish and are perfect for smashing! They do take a while to roast, so be sure to allow plenty of time to make this meal.
You will get eight generous servings from it, though, enough to feed your family, or to provide you with tasty leftovers! 
To make the dish dairy-free, you will need to swap the butter, milk, and cream for plant-based options. You will notice that the creamy mixture doesn't look curdled, but don't worry, it will have the same great taste! 
This is a wonderful alternative to the above recipe. The half recipe will serve four and is a fantastic option for beginners.
The recipe already has the correct quantities for four, so you don't need to spend time adjusting it to suit your needs. 
It's not a quick recipe to make, so be sure to allow plenty of time to make it. The pureed sweet potato is perfect to enjoy as a starter or a side to your favorite dish.
There is a creamy taste to the sweet potato, which is complemented beautifully by the spicy chipotle! It's a side dish you need to make. 
Ina Garten's baked sweet potato fries are a recipe you don't want to miss! It's quicker than the other recipes we have shown you, taking just 40 minutes to create these chunky fries!
You can expect to bite into a crispy skin, with a soft, sweet center greeting you. 
The sweet potato fries are seasoned with some salt, pepper, and light brown sugar. It adds plenty of flavor to the fries, without taking away from the taste of the sweet potatoes.
You can adjust the seasoning if you wish too, garlic powder and smoked paprika work well with sweet potato fries. 
We love these served with a burger or some grilled chicken for a delicious dinner (Also check out Best Ina Garten Lemon Chicken Recipes). 
Ina Garten's sweet potato puree is another fantastic way to enjoy this vegetable. The recipe is super easy to make and takes just 25 minutes! That is no time at all to enjoy the tasty side of sweet potato. 
The puree can be served on its own, or added to other dishes if you wish. The use of a vegetable stock cube adds some extra flavor to the potatoes, without overpowering the delicious taste of sweet potato. 
To make this vegetarian recipe vegan, swap your butter for a plant-based alternative. We recommend opting for an unsalted one to avoid turning the dish salty! 
This recipe from Minimalist Baker is a wonderful alternative to the baked sweet potatoes we showed you earlier. It's vegan, gluten-free, and can even be made nut-free!
It's the perfect dish to serve anyone with allergies and can be made in 30 minutes or less. 
The sweet potatoes are served with roasted chickpeas, a delicious garlic herb sauce, salad, and some chili garlic sauce if you want some extra spice!
The recipe comes with lots of great options to add on, like hummus, eggplant dip, or some pita chips! 
The recipe is easy to follow, with lots of tips and tricks to help you along the way. To make the recipe nut-free, you will need to swap the almond milk for your preferred plant-based milk.
If you are purchasing tahini or hummus, be sure to check the ingredients to ensure they are safe for you to eat. 
That's right, we have another delicious vegan dish for you! These vegan-loaded sweet potatoes are the perfect starter, main, or treat when you need a pick-me-up.
From personal experience, we think they make a wonderful hangover cure too! 
The potatoes take less than an hour to make and feature a delicious black bean filling and avocado topping. The beans add plenty of protein to the potatoes, while the avocado provides some healthy fats.
The combination of these makes for a delicious meal that will leave you feeling full! 
There are plenty of flavors too thanks to the peppers, onion, and garlic used. When making the dish, we recommend adding a squeeze of lemon juice if you are not serving the avocado topping immediately.
The lemon will prevent the avocado from browning, without changing the flavor. 
This sweet potato and peanut curry is a little different from the other recipes included, but is one we couldn't leave out!
It is not only vegan, but budget-friendly, contains two portions of veggies, and clocks in at under 400 calories. What more could you want from a sweet potato dish? 
Garlic, ginger, and Thai red curry paste add plenty of flavor to the dish, while the coconut milk helps to provide a creamy consistency.
Paired with peanut butter and delicious chunks of sweet potato, this is a recipe that you don't want to miss! 
Final Thoughts 
And there you have it, 8 amazing Ina Garten sweet potato recipes you need to try(see also: 9 Amazing Ina Garten Chili Recipes To Try Today)! While some of these recipes are inspired by Ina Garten rather than made by her, all of them pack plenty of flavors.
They are all fairly easy to make and come with easy-to-follow instructions that allow you to make wonderful sweet potato dishes that Ina would be proud of! 
Don't forget to use the tips and tricks we outlined in the article to help you turn your sweet potatoes into tasty meals to feed your family and friends or enjoy a feast for yourself! 
Frequently Asked Questions 
Before you leave us today, be sure to check out our brief FAQ section to get the answers to your last-minute questions. 
How Does Ina Garten Bake Sweet Potatoes?
While this varies from recipe to recipe, Ina Garten generally bakes sweet potatoes by using the following steps. 

1. Preheat the oven to 375 degrees Fahrenheit 
2. Scrub the potatoes before pricking them several times. You can use a fork or knife to do this. 
3. Bake the potatoes for 50 minutes to 1 hour. They should be soft when pierced with a knife or fork. 
4. Remove from the oven, serve immediately, or follow your recipe to mash them or add them to your dish. 
Does Ina Garten Have Other Sweet Potato Recipes? 
There are a few other Ina Garten sweet potato recipes, but they are only available in her cookbooks.

You can search through her website to see which cookbook contains sweet potato recipes that might appeal to you before ordering the book. 

As these recipes are available in her cookbook, you cannot access them for free on her website. However, if you don't have the budget for her cookbook, you can head to your local library to rent the book instead!
8 Amazing Ina Garten Sweet Potato Recipes To Try Today
Course: Recipes
Are you looking for an Ina Garten sweet potato recipe to try? Check out 8 amazing sweet potato recipes to try today!
Directions
Pick a recipe from above
Click the recipe name and visit the website
Collect the ingredients and the food
Enjoy – don't forget to leave a review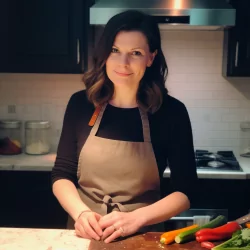 Latest posts by Barbara Hunt
(see all)