Chilies are some of the best comfort meals out there. They can be low-effort, calm night-in type meals that are for warming the body and heart, or they can be big, party-sized portions that are meant to feed a crowd of 50.
Heck, chilies can even be distinguished meals of their own!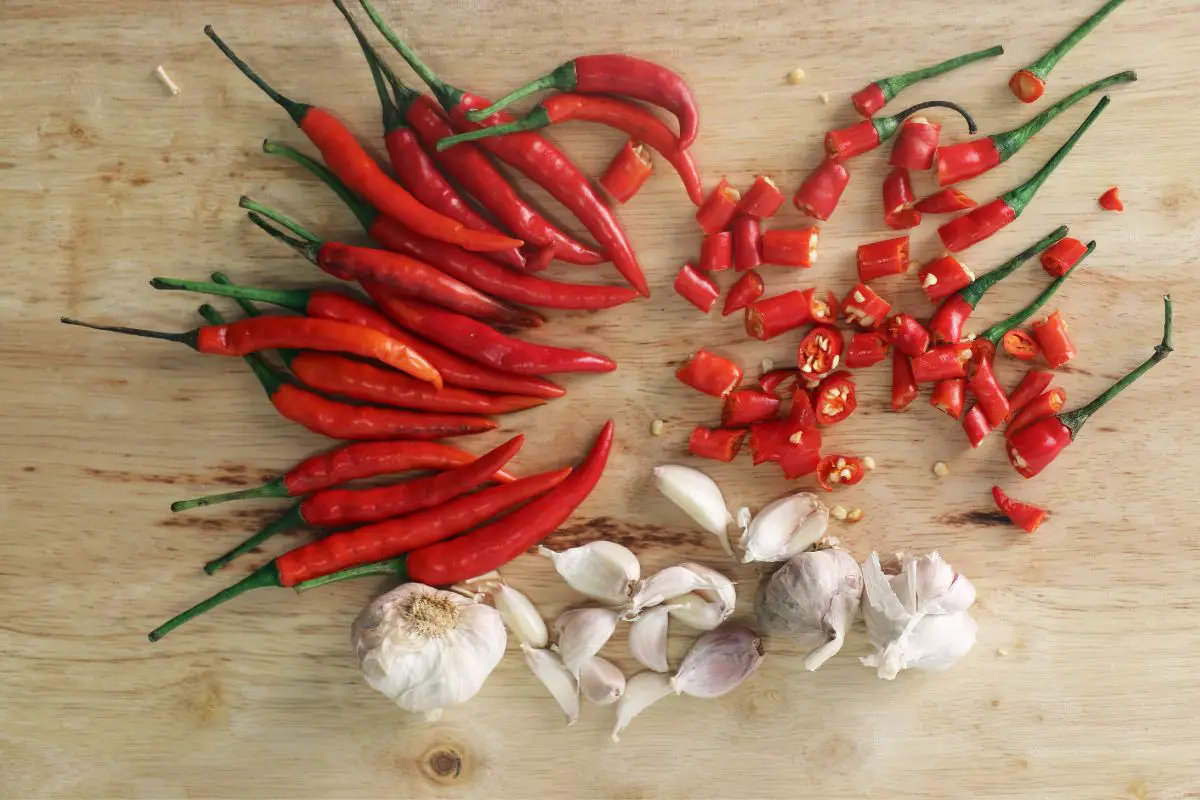 So, a dish this amazing is going to have at least a few high-profile chefs make their spins on them. Ina Garten is one of them.
The longtime host of Barefoot Contessa, Ina Garten has created a wide range of amazing recipes (see also: 7 Amazing Ina Garten Easter Recipes To Try Today)in her time. And many of them, as you'll soon learn, is chili dishes that'll blow your socks off!
No wonder there are so many copycat recipes of Ina Garten's chili out there. However, if you're looking for flavor experiences that can truly compare to the original, you've come to the right place.
Not only do we have some phenomenal replicas of Ina Garten's chili dishes, but we also have some recipe ideas that take inspiration from Barefoot Contessa, and do their own thing with them!
We're starting with probably what is in Garten's most famous and popular type of chili that she has made.
Garten's chicken chili is a divine blend of flavor and spice, so it's not surprising that there are probably more chicken chili copycat recipes than any other out there.
This particular version is a pretty much perfect imitation of what that original chili recipe achieves and is a good benchmark to compare many of the other chilies that we'll cover.
There's quite the ingredients list to keep track of, so make sure that you've got your whole list ready to grab next time you're in your local supermarket.
Luckily for us, pretty much all the ingredients here should be pretty easy to get a hold of, even the spices.
However, once you've made this once, you'll have a chili recipe that you'll be able to depend on for pretty much any meal occasion!
This particular recipe, by Barefoot Contessa themselves no less, can feed up to 12 people with a single batch.
This is an amazing chili, and we're just getting started here!
Of course, Barefoot Contessa has more than one chili recipe up its sleeve, especially when we move out of recipes that focus on chicken, and look for other meats as our main ingredient.
This particular chili dish opts to use pork as its main ingredient, with a healthy combination of beans and a beautiful broth to boot (Also check out Amazing Ina Garten Pork Tenderloin Recipes)!
This is a pretty easy chili to make, especially considering how many the last entry called for.
Not only does this make a potential shopping trip for this recipe simpler, but it also helps streamline the cooking process, making it even easier for beginner home cooks.
If you find that you love this recipe, but think that it needs just a little extra spice to make it your perfect chili, we would recommend adding a little extra sriracha to this dish.
It turns this chili into something special!
Told you that Ina Garten's chicken chili was popular. We already have another recipe that is inspired by her spic and flavor-filled dish!
The key to this chicken chili, and indeed many others that Ina Garten and Barefoot Contessa have made, is to make sure that you've got plenty of onions handy.
These eye-watering vegetable bulbs might be essential ingredients for many dishes out there, but here, they're foundational.
Of course, there are plenty of ingredients that will help fill out a good chili.
The spices will help bring the heat and the canned plum tomatoes that this chili calls for help add a great sauce that will absorb and blend all of those ingredients (Also check out Best Ina Garten Tomato Soup Recipes).
If you're looking to just add a little extra flavor to this chili dish, we would recommend using white onions as your go-to onion.
However, if you're looking to add a little extra color to this chili, we would recommend trying using some red onions instead, if you have them handy!
Pork is an incredibly popular ingredient to make chilies out of, especially in the Southern United States and Latin America.
So, we shouldn't be too surprised when another pork Barefoot Contessa dish would show up eventually on this list!
Some folks might raise their eyebrow at the use of cinnamon in a savory dish, but trust us when we say that this spice is perfect for adding just the right amount of sweetness to this dish.
Especially when it is balanced out by the sour cream that this recipe also calls for.
Plus, this is a chili that can be made in next to no time at all. With just 15 minutes (20 at most, if you like taking your time when cooking), you'll have a restaurant-worthy chili dish ready to chow down on and enjoy.
The express part of this recipe's name is no joke!
If you're looking for a recipe that can be made at a breakneck pace, this is absolutely one that you should consider!
One of the misconceptions that have thankfully started to fade over the last few years is that healthy food has to also be boring or plain in some way.
This particular copycat recipe is just another nail in the coffin of that popular urban myth. Not only is it delicious, but it's also very healthy for you.
With each serving clocking in at just 260 calories, there are dessert muffins that have more calories than a whole serving of this chili. How crazy is that!?
This chili avoids the heavy carbs and calories that are often associated with chilies by sticking to predominantly using fresh veggies and lean meats, like chicken.
Probably the carb-heaviest item here are the corn nacho chips, and even they're an optional add-on. This meal can be easily enjoyed with them!
This net Barefoot Contessa recipe is one for those people that want a chili that practically melts in your mouth, almost no chewing required.
This slow-cooked black bean chili uses a ton of ingredients that, when prepared right, create a dish that does just that.
Just putting a spoonful of the sirloin pork or black beans in your mouth is all it takes to ooze in that succulent broth and flavor.
Does all of this flavor take a long time to make? Oh, most definitely. At 8 hours, this recipe is probably the longest on this list.
But once your main ingredients have been added, it's just a question of waiting it out. It's a pretty easy recipe to make, once you've got things going.
Plus, like we already said, once you take a bite out of this chili, all that effort will be worth it!
We've loved every recipe that we've covered so far, but there haven't exactly been a lot of chilies that are ideal for vegetarians, have there?
Well, let's change that with this next entry!
As it turns out, turning one of Ina Garten's chilies into a vegetarian-friendly dish isn't that difficult, seeing as how many of her chili recipes already use tons of veggies?
The only issue is replacing your chosen meat with something appropriate.
Fortunately, this recipe opts for a delicious sweet potato as its main starring veggie, keeping this chili hearty and giving it a main ingredient with plenty of flavor and texture, whilst, of course, still being super tasty and healthy at the same time!
Folks with milder palettes are often scared to try out chilies, which can be notorious for being packed full of overly spicy ingredients.
Heck, even we've sung the praises of some of the spicier dishes in this list, without really accounting for different heat palettes.
So, let's change that with this milder dish for you to enjoy.
Using, milder types of peppers and chilies, this is one that pretty much everyone can enjoy, especially if you've got sensitive taste buds.
Even if you prefer the spicier chilies out there, the sheer rainbow of flavors that this dish brings will be enough to satisfy any hankering you might have.
From the juicy pork to the fresh peppers, salsa, and green chiles, we're spoiled for choice when it comes to picking the freshest and tastiest ingredient here!
Considering how many Tex-Mex and Latin American recipes can put a good bean or two to use, it's kind of mind-boggling that we haven't dedicated at least one Ina Garten or Barefoot Contessa recipe entry to these little guys.
Not to worry. This entry will change that! 
Final Notes
So, as you can see, you're not exactly struggling to find good chili recipes out there that were made or inspired by Ina Garten. From chicken to three beans, pretty much every kind of palette here is covered!
Probably the biggest challenge that you have now is picking just one to cook tonight!
9 Amazing Ina Garten Chili Recipes To Try Today
Course: Cookbooks
Directions
Pick a recipe from above
Click the recipe name and visit the website
Collect the ingredients and the food
Enjoy – don't forget to leave a review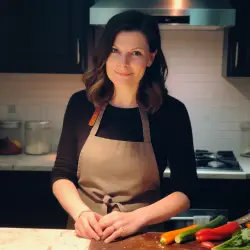 Latest posts by Barbara Hunt
(see all)