Turkey salad is kind of a double-edged sword.
On the one hand, the use of lean meat, combined with vegetables, should be the perfect side dish for pretty much any meal, while also still being light on the carbs.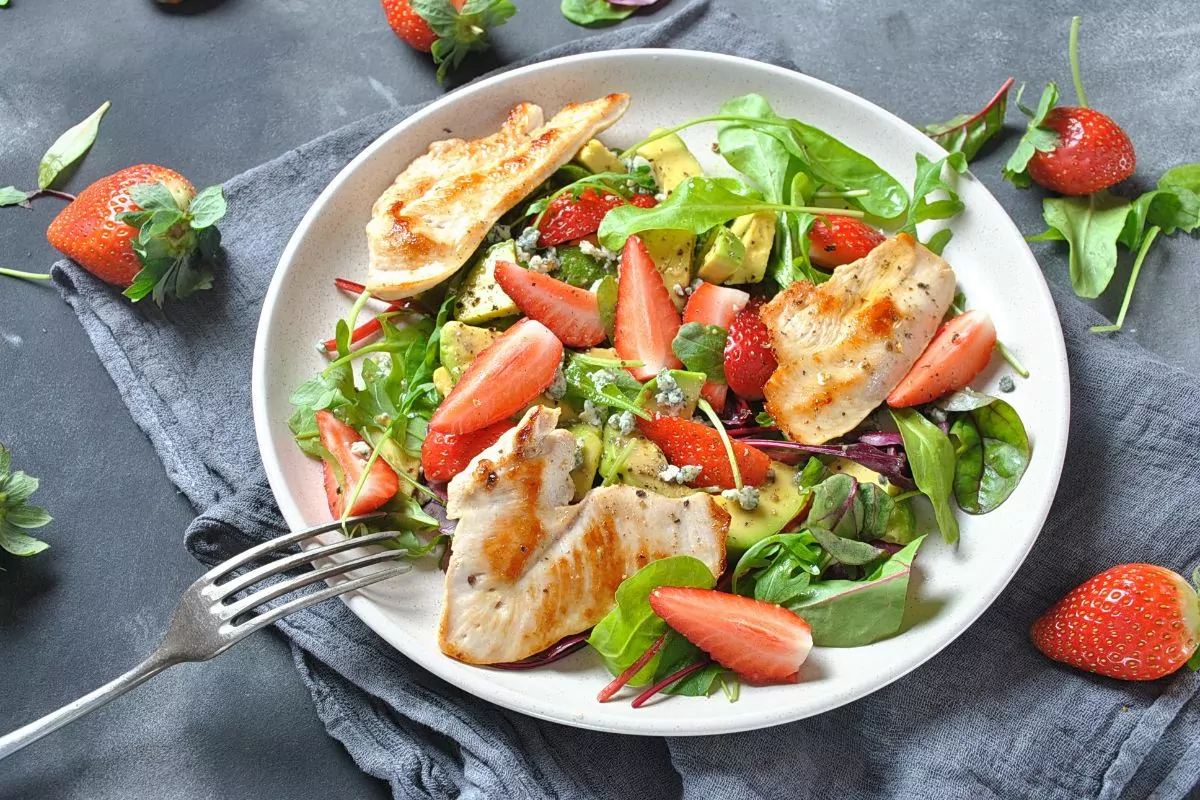 However, with turkey being a type of meat with comparatively little flavor to itself, you can often find that all you've created is just a very mild salad dish.
Fine, but it's not exactly a food that anyone looks forward to, is it?
Unless, of course, you're following a recipe for turkey salad by Paula Deen!
Paula Deen, being the inventive chef and cook that she is, has managed to turn what might otherwise be a serviceable but plain side dish into something that you want at every dinner table.
This, as you can imagine, has led to a ton of recipes following in her footsteps too, either copying her recipe whole-hog or using it as inspiration for something a little different.
That's what we're going to cover here. In this guide, we'll show you a ton of amazing Paula Deen turkey salads and inspired dishes, so that you can pick the one that best suits your palette!
So, with so many potential recipes to look at when it comes to turkey salads, finding a good baseline to compare them to is going to be a tall order.
Well, where better to start on a list of Paula Deen-inspired recipes than with the original herself?
That's right, this one is straight from the mind and kitchen of Paula herself, with this delicious curried turkey salad recipe!
In this recipe, Deen makes the right call in not just adding scallions and cranberries to whatever turkey you're using as many other versions of this dish do, and instead adds just a little extra flavoring to the mix, giving us this amazing salad side.
The curry powder helps add an extra punch to this salad, especially as it blends with the mayonnaise that holds the whole dish together.
Throw in a little lemon juice to accentuate that tangy and spicy flavor, and you have a dish on your hands that won't soon be beaten!
All in all, this is going to be a tough turkey salad recipe to beat. But it's a challenge that we're excited to see the results of!
Moving on from Paula Deen's original recipe, we now come to our first turkey salad copycat recipe. And already, we can see that there's been a little extra creativity at work here!
This recipe, like Paula Deen's before, has decided to not just add mayonnaise to turkey, cranberries, and scallions, and opts to add a little something extra to the mix.
It's quite a lot of little extras that have been added, as it turns out!
What blows us away about this dish is the sheer variety of flavors that are on offer here. From Greek yogurt to maple syrup, celery, pecans, thyme, salt, and curry powder.
There's just so much to love about this turkey salad.
With so many ingredients going into it, you might be worried that this dish is a little too busy in the flavor and texture department.
And yet, somehow it all comes together in a salad that is sweet, savory, and altogether very filling.
If you love to go big with your salad side dishes, this is the recipe for you! 
Of course, many people don't just make turkey salad on its own. Or, at least, they don't always go out and buy a turkey for just a salad.
In many cases, they are the perfect way to use up any leftover turkey meat that you might have from yesterday's dinner.
It's one of the reasons that a traditional turkey salad can kind of feel slap-dash in its ingredients: It kind of is!
Well, why not make the most out of that leftover turkey, and follow this salad recipe for an ideal leftovers side dish?
Even this leftover dish isn't tight on the flavor, either.
The mustard that this recipe asks for gives just that extra heat that many of the other turkey salad dishes on this list call for, especially if you're not looking to add curry powder to this dish.
This isn't so much a tongue-on-fire turkey salad dish, and more like a nasally-sinus-clearing heat. Exactly what you want from your mustard!
If you have a ton of turkey left over from yesterday's Thanksgiving meal, you know which recipe you should be trying!
We've loved the turkey salad recipes that we've covered so far, but you'll probably have noticed (especially if it affects you) that many of the recipes that we've covered so far aren't exactly friendly to those with dairy or gluten intolerance to them.
Well, let's change that with this next entry!
What we love about this dish is how simple it is to make, and the creamy texture that keeps this whole dish together.
Just mix your mayo, your dry mustard powder, and your water, until you get the perfect consistency that you're looking for. No yogurt or other dairy products are needed, and no gluten in sight either!
Plus, it still has some of that heat that we still saw in Paula Deen's original turkey salad recipe, so we're not exactly missing out on that extra flavor either.
Especially once the green onions, pecans, and turkey are properly seasoned!
With so many extravagant versions of turkey salad on this list, it can sometimes feel like the original reason that many of us love turkey salad is falling a little to the wayside.
It's becoming a whole recipe in itself, rather than just a tasty way to use leftover turkey.
Fortunately, this next recipe brings things back to basics, with a turkey salad that is simple to make, yet still packs plenty of flavor in it.
Don't think that we've forgotten what made Paula Deen's recipe so good in the first place, though! We want our turkey salad to still be tasty to eat, and not just… fine.
The red onion adds both a little heat and sweetness to the recipe, while the parsley is the perfect herb for making this turkey salad with just the right amount of aromatic.
There are also quite a few serving suggestions for how you can eat this turkey salad.
Our personal favorite is slicing open a croissant, adding a bed of salad leaves, then dolloping this turkey salad recipe on top. The perfect light midday snack!
Another reason that so many people love the appeal of turkey salad (us included), is that they very rarely take long to make. 20 to 25 minutes is all you need to make a good turkey salad, with the right ingredients, anyway.
However, sometimes even this brisk prep time is too long for us. Sometimes, you need your turkey salad made in 10 minutes, or not at all.
That's where this recipe comes into the picture. With a cooking time that will only take you 9 to 10 minutes at most, this is a recipe that is for the people that need good food, and need it fast.
Whether you're on the move during a busy day or just a person with some serious turkey cravings!
Plus, this still has plenty of the best ingredients that a good turkey salad should have. You've got fresh mayo or Greek yogurt for a creamy texture.
You've got the celery for some good crunch. Of course, you have your shredded/diced turkey, salt, and pepper.
There's even a little creole seasoning, for that little extra heat that Paula Deen's turkey salad recipe showed us!
If you want to keep your turkey salad recipe simple, but still keep them fresh and exciting, this is the recipe for you!
This recipe follows the standard ingredients that you've come to expect from these recipes. A little mayo, a little celery, plenty of turkeys, and so on.
However, by mixing in a little sour cream with the mayo dressing, you have a new ingredient that combines the smoothness of both the cream and the mayonnaise, with a little extra tang flavor to it.
It looks just like ordinary turkey salad too, with no mustard or curry powder in sight.
This is a great recipe option for people who want to try something a little different with their turkey salads, but have milder palettes and may not be a big fan of adding curry powder as Paula Deen does.
Final Notes
So, there you have it.
Paula Deen blew this whole field of recipes wide open. From curry powder to creole to mustard, there are tons of flavors now that are being added to turkey salads that otherwise seemed like 'too much'.
Can we attribute all of this creativity to Paula Deen's recipe? We'll probably never know.
But we do know that all of these turn turkey salads into something fine to eat, into something that you want to eat!
7 Amazing Paula Deen Turkey Salad Recipes To Try Today
Course: Recipes
Directions
Pick a recipe from above
Click the recipe name and visit the website
Collect the ingredients and the food
Enjoy – don't forget to leave a review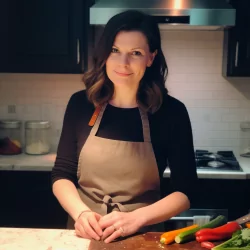 Latest posts by Barbara Hunt
(see all)