Who doesn't love a tangy, creamy Greek salad on a warm summer's evening? We know that as soon as the temperatures start to rise, it's time to get those olives out and pick up some crumbly feta cheese because we're about to start pulling out some of our favorite Greek salad recipes.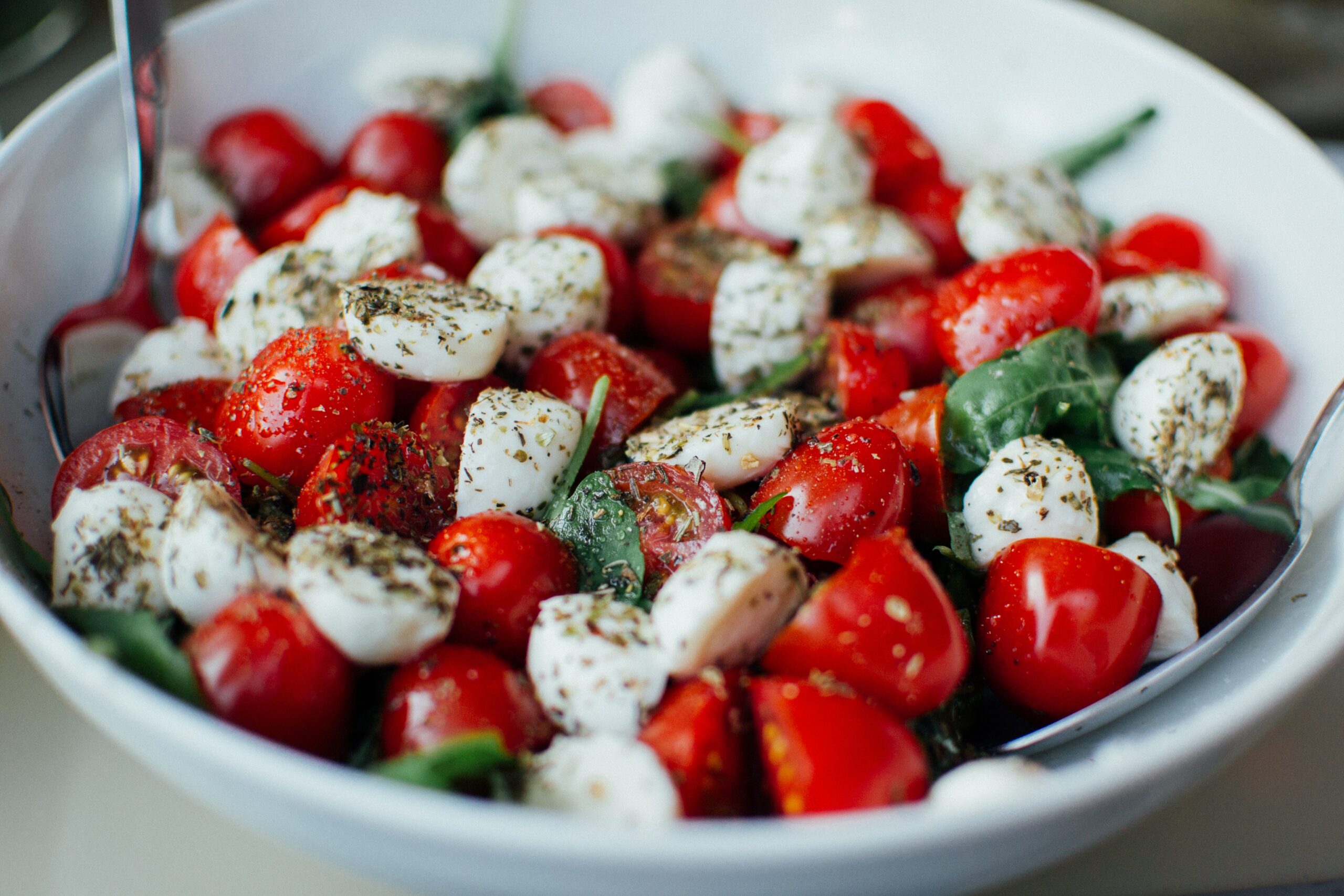 If you think that you need to find a new Greek salad recipe, or just want some inspiration to up your game, check out these 15 fantastic Greek salad dishes right here. 
The first recipe on our list is this super simple Greek salad from Elise Bauer. It might be basic, but that doesn't mean that this dish isn't bursting with Mediterranean flavors. 
Elise recommends preparing the vegetables ahead of time so that when you come to put them all together, you can do so quickly. That is, except for the tomatoes, which she suggests you shouldn't chop and add until right before you come to serve it to keep them from going soggy. 
Bold words from Jaclyn at Cooking Classy who claims to have the best Greek salad recipe. But what makes her dish stand out from the others? The avocados! 
We can't really think of a salad that can't benefit from some fresh avocado in it, and Greek salad is no exception. We love that this addition adds some much-needed creaminess to the whole dish, and balances out well with the other bright flavors. 
Our next recipe involves only 6 ingredients, none of which are leafy greens. This means that all of the veg can be prepared ahead of time, and simply tossed together when you're about to serve. 
Perfect for picnics, this Greek salad recipe is sure to be a crowd-pleaser. 
If you're looking for something straight from the Greek Islands, check out this next traditional Greek Salad. Also known as Horiatiki to the locals, this dish is a replica of meals that the author enjoyed whilst visiting Greece. 
The dressing for this salad is super easy as well, just vinegar and good olive oil. 
For a bright, colorful, and refreshing meal, look no further than this next Greek salad recipe, this time from The Endless Meal. Something that we love about this recipe is the sheer amount of different colors that can be found within it.
This dish is a real feast for the eyes as well as the stomach. 
Our next recipe is one that leans a lot more on the traditional side of things, preparing and serving the dish in the same way that a Horiatiki Salata would be. Something that we love about this recipe is that it can be served with grilled chicken, but, if you were wanting to keep it vegetarian whilst still leaving you satisfied, they recommend adding a can of drained and rinsed chickpeas.   
The best thing about this dish is the dressing that the author recommends you make with it. Very similar to an Italian dressing, this salad dressing includes staples like high-quality olive oil and red wine vinegar, however, the secret ingredient that really pulls it all together nicely is the Dijon mustard. 
Trust us, we know it sounds strange, but this addition really brings out the flavors of all the other herbs.
For another great Greek salad dressing that you can prepare well ahead of time and keep in your pantry, we have this recipe from Ali at Alexandra's Kitchen. 
Made with just 5 pantry-staple ingredients, this dressing is super simple to put together and will have everyone raving about it. You'll convince even the pickiest of kids to give your Greek salad with his bright, zingy dressing. 
Our next recipe is loaded with all kinds of Mediterranean vegetables and is sure to satisfy hungry tummies at the dinner table.
If you want this meal to be the star of the show, you can try serving it with some fresh and fluffy focaccia bread or, if you prefer your salads in a supporting role, throw in some gyro meat or grilled chicken. 
Something that we love about this recipe (and the majority of Greek salad recipes) is that it is naturally gluten-free and vegetarian, but it's super easy to add extra protein if you want it, and you could even toss in some crunchy croutons if you wanted to add more texture. 
Although it differs from a traditional Greek salad, there's no denying how satisfying and tasty this next recipe is. We love that this recipe includes just a simple red wine vinaigrette made with the best Greek olive oil you can get your hands on. 
Although a classic Greek salad would be served with the feta cheese in slabs on top of the salad, this author still prefers to cube the cheese and mix it in with the veg. You'll have to experiment with both styles to find out which variation you prefer. 
Let's move on to some celebrity chef recommendations, kicking off with Ina Garten. This mouth-watering recipe can be pulled together in just 20 minutes and makes the perfect side dish for any picnic or summer cookout. 
We love Greek salad for how versatile it is, and how many meats and mains it pairs perfectly with. 
We recommend preparing your vegetables ahead of time, and then mixing them all together right before you want to serve it. This is because these veggies have a tendency to lose their juices once tossed together, and the last thing you want is a soggy Greek Salad. 
To pair with your Ina Garten Greek salad is her far-from-traditional Greek Salad Vinaigrette. Whilst an authentic dressing would be made from nothing but olive oil and red wine vinegar (and sometimes just the oil), this recipe calls for a lot more additions. However, once you give it a try, you'll completely agree that there's something special about a more complex dressing. 
Rachael Ray likes to do things traditionally, and this Greek salad recipe is no exception. You'll find that there are a lot more ingredients that make up this dish than you might find in a lot of the other recipes on this list, however, the extra work is more than worth it to create this hearty, satisfying dish. 
Rachael even suggests that you whip up other Greek tapas staples to create a table full of authentic Greek food you and your friends can enjoy whilst chatting through the night. 
From her more complex Greek salad recipe, we move on to Rachael Ray's super easy Greek salad recipe. 
If you prefer your Greek salad to be a lot more simple than the previous entry, then you need to check out this alternative recipe. 
Simple doesn't always have to mean basic, though, and there's nothing basic about the mix of veg and dressing here – even the simple ingredients are nothing short of delicious.
The final recipe we're looking at today is Paula Deen's incredible, mouth-wateringly creamy Greek cucumber salad.
The whole meal should only take you about 20 minutes to create, making it perfect for those busy summer evenings when it feels like you're being pulled in one hundred different directions. 
What we love about this recipe is the addition of dill which really brightens up the whole dish. Paua also includes a link to her creamy cucumber dressing recipe, which, whilst not an authentic Greek Salad dressing, is absolutely worth keeping in your arsenal as we're yet to find a salad that it doesn't go well with. 
Conclusion
Now that you've seen all of our favorite Greek Salad recipes, all you need to do is pick which one you're going to try the first time the sun shines again!
Frequently Asked Questions
Why Is My Greek Salad Watery?
Because it contains so many high-water-content veggies. If you make your Greek salad too far in advance, your veggies will start to lose their juices and leave you with a salad that is limp instead of crunchy.
Can Greek Salads Lower Cholesterol?
Not on its own, and it's more the olives found within some Greek salads that can help to reduce your cholesterol.
What is the Difference Between a Mediterranean and a Greek Salad?
This is a difficult one because a Greek salad is a Mediterranean salad, but not all Mediterranean salads are Greek. Therefore there will be slight changes and variances between salads that come from different areas of the Mediterranean coast, depending on what kind of veg is plentiful there.
15 Great Greek Salad Recipes Perfect For Summer
Course: Other Recipes, Recipes
Directions
Pick a recipe from above
Click the recipe name and visit the website
Collect the ingredients and the food
Enjoy – don't forget to leave a review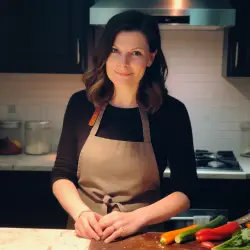 Latest posts by Barbara Hunt
(see all)