Greek cuisine is one of our favorite styles of food. The simple way that they blend the spices together creates an explosion of flavor in every single bite.
It doesn't matter if you're looking for a meal that's tangy and fresh, or spicy and smokey, Greek food is going to have you covered.
Below we have collated our favorite Greek recipes you can try out right now. There are dishes here that are perfect for simple weekday nights, and more special occasions as well.
Whatever you're looking for that you can add to your menu, you're sure to find something that's going to suit you. 
Alright, folks, let's dive right into the Greek goodness starting with Chicken Souvlaki. Imagine juicy, tender pieces of marinated chicken, threaded onto skewers, and grilled to perfection.
The flavors of this dish are bursting with a blend of lemon, garlic, oregano, and a hint of smokiness from the grill. These skewers of happiness can be your main dish or a fantastic addition to a Greek feast spread.
Pair 'em up with some fluffy pita bread, a dollop of tzatziki, and a colorful Greek salad for the ultimate taste explosion. We recommend marinating the chicken for a couple of hours or even overnight for the most flavorful results.
Now, let's talk about the true gem of Greek salads – Horiatiki. This vibrant bowl of freshness features chunky tomatoes, crisp cucumbers, briny Kalamata olives, thinly sliced red onions, and creamy feta cheese. 
Drizzle some extra virgin olive oil, a sprinkle of dried oregano, and a pinch of salt, and you're in for a treat. You're bound to capture the essence of Greece in every bowl. 
Enjoy it as a light refreshing main course or alongside grilled meats, like those irresistible Chicken Souvlaki skewers. We recommend using the best quality olive oil you can find to truly elevate the flavors.
Who doesn't love meatballs? But wait until you've tried the Greek version – Soutzoukakia. These oblong-shaped, spiced meatballs are simmered in a rich tomato sauce with hints of cinnamon and allspice. 
The result? A comforting, aromatic dish that's great as an appetizer or even as a main course. For a well-rounded meal, serve them with some fluffy rice, a side of Greek Green Beans, and a sprinkle of crumbled feta.
Let's green things up a bit with Fasolakia, a simple yet satisfying dish of tender green beans cooked in a tomato-based sauce with aromatic herbs and onions. This side dish has a slightly tangy and savory flavor that perfectly complements grilled or roasted meats.
Pair it with lamb and potatoes for an authentic Greek experience. We recommend using fresh, young green beans for the best texture and flavor.
Prepare yourselves for a Greek comfort classic – Kleftiko. Succulent lamb, slow-cooked with potatoes, garlic, lemon, and aromatic herbs until it's fall-apart tender. This hearty dish has layers of flavor that will make your heart sing. 
This main course is perfect for gatherings or those days when you're craving a taste of the Mediterranean. For a complete meal, serve it with a side of Greek Green Beans or The Real Deal Greek Salad. 
We recommend cooking this dish low and slow, allowing the flavors to meld beautifully for maximum tenderness.
Seafood lovers, get ready for an absolute treat with this recipe for Shrimp Saganaki. Plump shrimp cooked in a tomato and feta sauce until they're tender and swimming in flavor. The tangy tomatoes and creamy feta create a flavor sensation that's hard to resist. 
This dish practically begs for the accompaniment of a slice of crusty bread to mop up every last drop of that delectable sauce. Serve it as an appetizer or a main course, paired with some fluffy rice or soft bread.
Let's dive into the realm of Greek lasagna, aka Moussaka. Layers of seasoned ground beef, tender eggplant, and creamy bechamel sauce come together in a bend of flavors that's to die for. 
This dish is an absolute star at family gatherings or cozy dinners. Pair it with a Mediterranean orzo salad for a balanced meal. We recommend allowing the assembled Moussaka to rest before slicing for cleaner, neater servings.
Ready for more? Take a look at these delicious eggplant side dishes.
This dish features a whole fish (or filets) baked with onions, tomatoes, herbs, and a splash of white wine resulting in a tender, flavorful fish with a delightful tomato-infused sauce. It's like a Mediterranean vacation for your taste buds. 
Serve it as a main course with a side of Mediterranean orzo salad for a light and satisfying meal. We recommend choosing a fish with firm, white flesh for the best results.
Let's break from the main dishes and indulge in a vibrant Mediterranean orzo salad. This recipe combines al dente orzo pasta tossed with juicy cherry tomatoes, refreshing cucumbers, Kalamata olives, red onions, and crumbled feta cheese. 
Drizzle it with a zesty lemon vinaigrette, and you've got a refreshing, tangy side dish that complements a variety of Greek meals – including the ones we've explored here.
Pair it with grilled chicken, lamb, or even enjoy it on its own for a light lunch. We recommend rinsing the orzo with cold water after cooking to prevent it from sticking.
When comfort meets zest, you get Avgolemono soup. This velvety, lemon-infused chicken soup is thickened with eggs, creating a luscious and tangy broth that's both soothing and refreshing. 
Enjoy this dish as a starter or pair it with a crisp cucumber salad for a balanced meal. When cooking, gradually add the lemon-egg mixture to the hot broth to prevent curdling.
Cool and wind down with Paula Deen's creamy Greek cucumber salad. This side dish features cucumber slices tossed in a creamy yogurt and dill dressing. It's refreshingly cool with a tangy kick that's perfect for balancing out rich and savory main courses.
Pair it with a hearty bowl of soup for a delightful contrast of flavors and textures. When cooking, use Greek yogurt for a creamier, authentic dressing.
This flavorful recipe combines the essence of stuffed grape leaves with a fresh salad. Think rice, herbs, and Mediterranean deliciousness all combined into one bowl.
The tangy and earthy flavors are a great match for grilled meats or seafood. Enjoy it as a main course or a side dish with some warm pita bread. 
No Greek feast is complete without some creamy hummus. Ina Garten's hummus dip is a silky blend of chickpeas, tahini, lemon juice, and garlic, resulting in a smooth and nutty delight. 
This appetizer pairs perfectly with warm, charred pita bread or fresh veggie sticks. It's the ultimate crowd-pleaser and an absolute must-have for any gathering. For an extra smooth texture, peel the chickpeas before blending.
This recipe is a breeze to make and a joy to devour. Picture succulent chicken thighs marinated in Mediterranean spices, roasted alongside veggies, all served with a generous dollop of tangy tzatziki. 
Add some charred pita bread, and you've got yourself a well-rounded meal that's bursting with flavors. We recommend marinating the chicken for a minimum of 30 minutes to infuse it with flavor, but overnight if you can.
Wrap up your Greek culinary adventure with a hearty bowl of Rachael Ray's goulash. While not originally Greek, this dish made its way into Greek kitchens with a personal twist. It's a comforting stew of tender beef, tomatoes, and aromatic spices that warms your soul. 
Serve it alongside a salad for a comforting and satisfying meal. When cooking, allow the goulash to simmer slowly to ensure the beef becomes melt-in-your-mouth tender.
Final Thoughts
We hope that we were able to find some Greek dishes that you might not have heard of before. Though a lot of Greek food is pretty mainstream and popular, we wanted to include some more authentic and traditional meals that you rarely find outside of a Greek or Mediterranean restaurant. 
Happy cooking, and enjoy feeling like you've just stepped off of a plane in Athens. 
Frequently Asked Questions
What Are Traditional Greek Desserts?
Baklava and loukoumades are very popular desserts, one a sweet pastry, the other very similar to a donut. Koulouri is another popular street snack dessert, that is akin to a sweet fried pretzel.
What Are Popular Greek Drinks?
Ouzo is probably the most popular and well-known Greek drink. It is a dry, anise-flavored drink that is made from triple-distilled grapes.
15 Amazing Greek Recipes You NEED To Try
Course: Other Recipes, Recipes
Directions
Pick a recipe from above
Click the recipe name and visit the website
Collect the ingredients and the food
Enjoy – don't forget to leave a review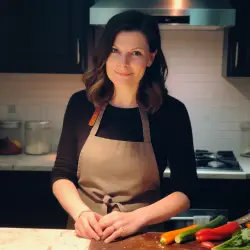 Latest posts by Barbara Hunt
(see all)