Whether you're looking to create a refreshing meal on a hot summer's day, or wow your co-workers at an office potluck, you can't go wrong with a big bowl of orzo salad.
Made out of rice-shaped pasta, orzo pasta is a staple of light summer foods that works as a main meal, side dish, or pre-prepared lunch.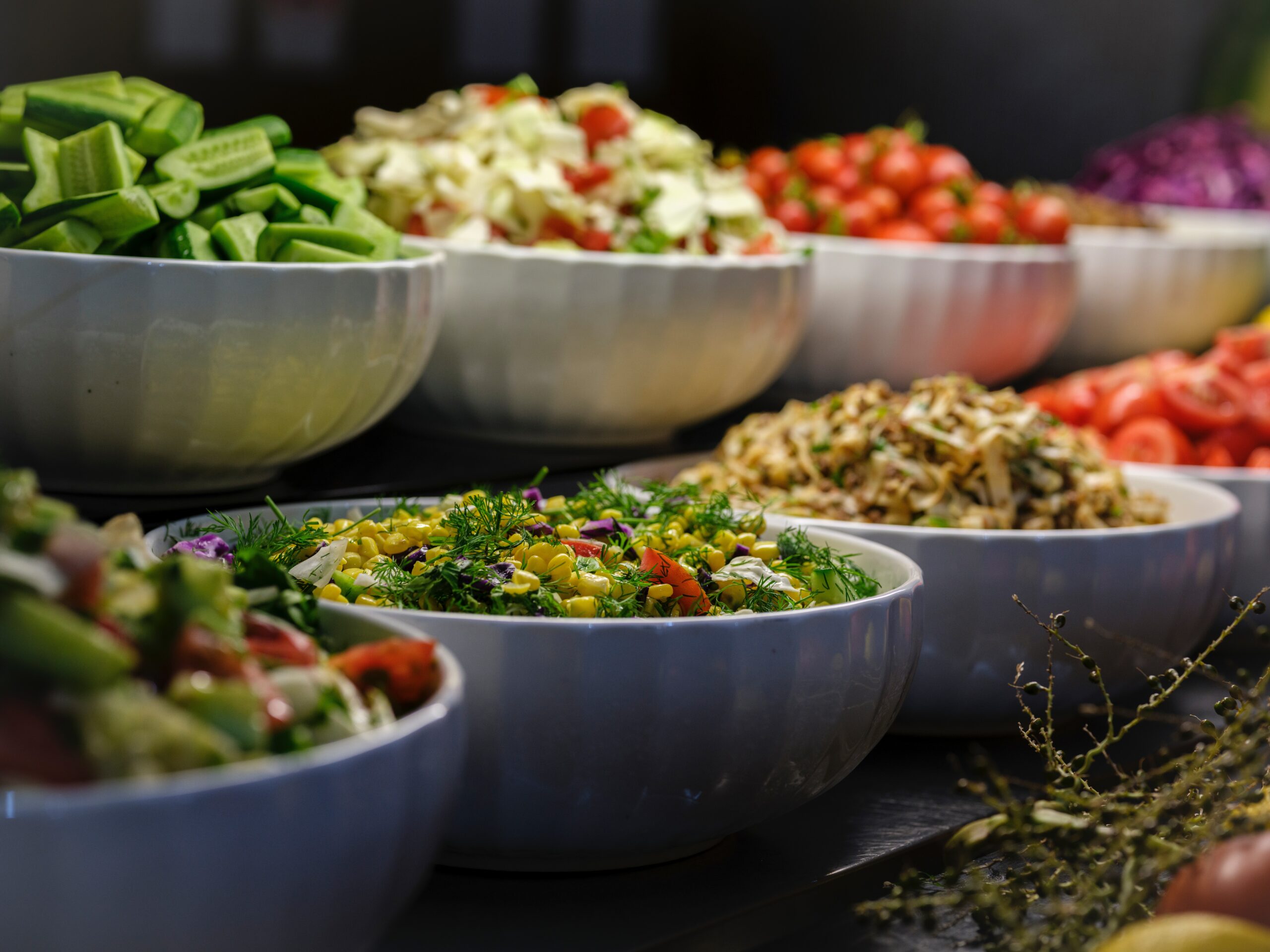 There are lots of ways to enjoy this simple vegetarian meal, so let's go over 15 of our favorite recipes that will satisfy whatever crowd you're serving (even if that crowd is just you and your tummy). 
Starting off with the basics, this simple orzo salad from Love and Lemons makes for a great crowd-pleaser. The recipe is super easy to put together whilst still remaining fresh and full of flavor.
Calling for basics like orzo pasta (obviously), cucumber, cherry tomatoes, and red onion, you can also include olives, chickpeas, and mint to round out the flavor of this great dish.
Another simple recipe that gives you a solid understanding of what goes into an orzo salad that makes it so refreshing and colorful.
If you can find red and yellow tomatoes, you're on your way to a dish that not only satisfies your stomach but your eyes and aesthetics as well. 
The dressing is just as basic, simply asking for a decent olive oil, lemon juice (fresh is best if you can), golden or balsamic vinegar, honey, and minced garlic. You don't even need to have a food processor to put it all together, just mix well and prepare for a taste sensation!
Now that we've got a good foundation of the basics of an orzo salad, we can start to get a little more complicated with this Food Network recipe, courtesy of Giada De Laurentiis.
We really like that this recipe involves making your own red wine vinaigrette, which puts you in control of the overall flavor and quality of the meal. 
This dish should only take a maximum of an hour to make, depending on how long it takes for you to prepare your veggies.
Absolutely bursting with traditional Greek flavors, this Mediterranean orzo salad makes the most perfect light bite or side dish.
This recipe brings everything together really quickly once the pasta has cooked and cooled. All you need are your favorite Mediterranean veggies and some great olive oil and you're all set. Don't forget to add some feta cheese for added tanginess.
For a loaded orzo salad that's sure to satisfy, look no further than Valerie Brunmeier's recipe. Spinach, feta, roasted red peppers, all tied together with a honey lemon vinaigrette – what more can you ask for? 
This chef also recommends that you try an orzo salad with grapes, or with parmesan and peas, the options are pretty limitless. 
Sometimes you don't want your orzo salad as a main meal, but rather as a side dish. For times like that, keep this All Recipes Mediterranean orzo salad in your back pocket.
With crunchy cucumbers, sharp red onions, and salty pitted olives, this orzo pasta salad hits all the right spots. The chef suggests serving this as a side dish for grilled lamb, or even with a Mediterranean fish meal. 
They also recommend keeping some of the dressing to the side until you dish it up, as orzo pasta tends to soak up all the dressing quickly, particularly if you prepare it ahead of time. 
This next recipe comes from Iowa Girl Eats, and is heavily inspired by the gorgeous Mediterranean towns that you get in the south of Italy. Picture cobbled streets lined with olive trees as you try making this orzo salad. 
Something interesting about this particular recipe is that the author uses gluten-free orzo, which might be a great swap if you're someone with a sensitivity to gluten or are cooking for someone who is. 
Moving east now, we come to a Greek-cuisine-inspired recipe that goes heavy on feta cheese and ladolemono (which, if you don't know, is a Greek salad dressing consisting of lemon juice, olive oil, garlic, and dried oregano). 
All you have to do is mix the cooked orzo with the dressing, toss in some delicious fresh veg and you're good to go.
They even note that if you don't use all of the ladolemono in one go, you can keep it in an airtight container for up to two weeks! 
If you like to prepare your meals ahead of time, then this next recipe could be perfect for you.
Whatever protein you're having for your main meal over the warmer months, we can guarantee that this salad is going to go great with it – if you bring it to a barbeque or potluck, don't be surprised if it's the first thing to go! 
This lemon and basil recipe incorporates a lot of fresh and aromatic ingredients like basil and lemon (who'd have thought it!), as well as arugula lettuce, though that can be substituted for baby spinach.
This recipe takes us back to Italy, but this time with a bit more of a kick. With Dijon mustard, plenty of olives, and even some spicy pepperoncini, this herby Italian orzo salad is absolutely bursting with flavor. 
Orzo pasta is particularly easy to cook, which is one of the reasons that it's such a popular dish for the summer when people are sometimes too hot or busy to want to spend hours cooking in an uncomfortably warm kitchen. 
Over to Paula Deen now and her fantastic Asian chicken recipe, perfect with an orzo salad. This dish brings an authentic taste of Asia in a loaded orzo salad that is sure to wow any party-goers or guests that you're serving. 
If you prefer to keep your orzo salads vegetarian, you could always skip the chicken and keep the rest of the ingredients and dressings the same. Why not substitute in some tofu instead?
Rachael Ray continues to wow us with another incredible salad option, this time a pine nut orzo with Greek-Style kabobs.
We won't lie, this orzo salad can't exactly be called "simple", but we believe that it is well worth the extra challenge. 
The dish incorporates both chicken and white flesh fish, so it's not a great option for anyone trying to keep meat off the menu, but if you're happy as a bit of a carnivore, then you'll love this incredibly flavorful recipe.
Another Rachel Ray recipe, this time a lot more veggie-friendly. In fact, it's also a lot more beginner-friendly as well.
With no fancy meats to barbecue, this recipe is about as simple as they come whilst still being super tasty and perfect for a side dish to accompany whatever carbs or proteins are also getting dished up.  
All you'll need is your orzo (cooked al dente), spinach, tomatoes, and a bunch of basil leaves, and you'll have a tasty and healthy dish that pairs perfectly with a massive amount of meals. 
On the home stretch of our favorite recipes now, and we're closing the list out with a couple of Ina Garten recipes. The first of which is a delicious combo of orzo pasta and a bunch of different deliciously roasted vegetables.
These include eggplant and bell peppers of all colors. The amount of different colors in this recipe is actually one of the things that draw us to it, more than just the phenomenal flavor.
You'll have to roast the veggies for about 40 minutes, meaning that it's not something you can quickly whip up like a lot of these other recipes, however, the majority of the time is inactive, so it's still not anything overly complicated. 
The final recipe that we will cover in this list is another from Ina Garten, and is, in my opinion, one of the best.
It should be noted that Ina recommends making this salad at least an hour before you want to serve it, or even to refrigerate it overnight.
This dish works wonderfully as a side for a cookout.
Final Thoughts 
It can't hurt to have a couple of great orzo salad recipes up your sleeves, so make sure you experiment with a few of these recipes to see which one you like the best.
Frequently Asked Questions
What Can You Serve With Orzo Salad?
Anything your heart desires, but it's best with a grilled chicken or a spicy kabob.
Do You Need to Rinse Orzo Before Cooking?
Yes, but only if you're serving it in a cold salad (like all of these) or baking it. Rinsing removes a coating that makes it easier for sauces to stick to it.
15 Simple Orzo Salad Recipes Everyone Needs To Know
Course: Other Recipes, Recipes
Directions
Click the recipe name and visit the website
Collect the ingredients and the food
Enjoy – don't forget to leave a review
Pick a recipe from above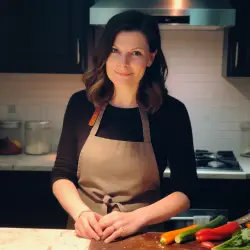 Latest posts by Barbara Hunt
(see all)