Since its first show aired in 1993, the Food Network has been home to many talented chefs. Many chefs have appeared on various shows, from competitive cooking to educational cooking shows.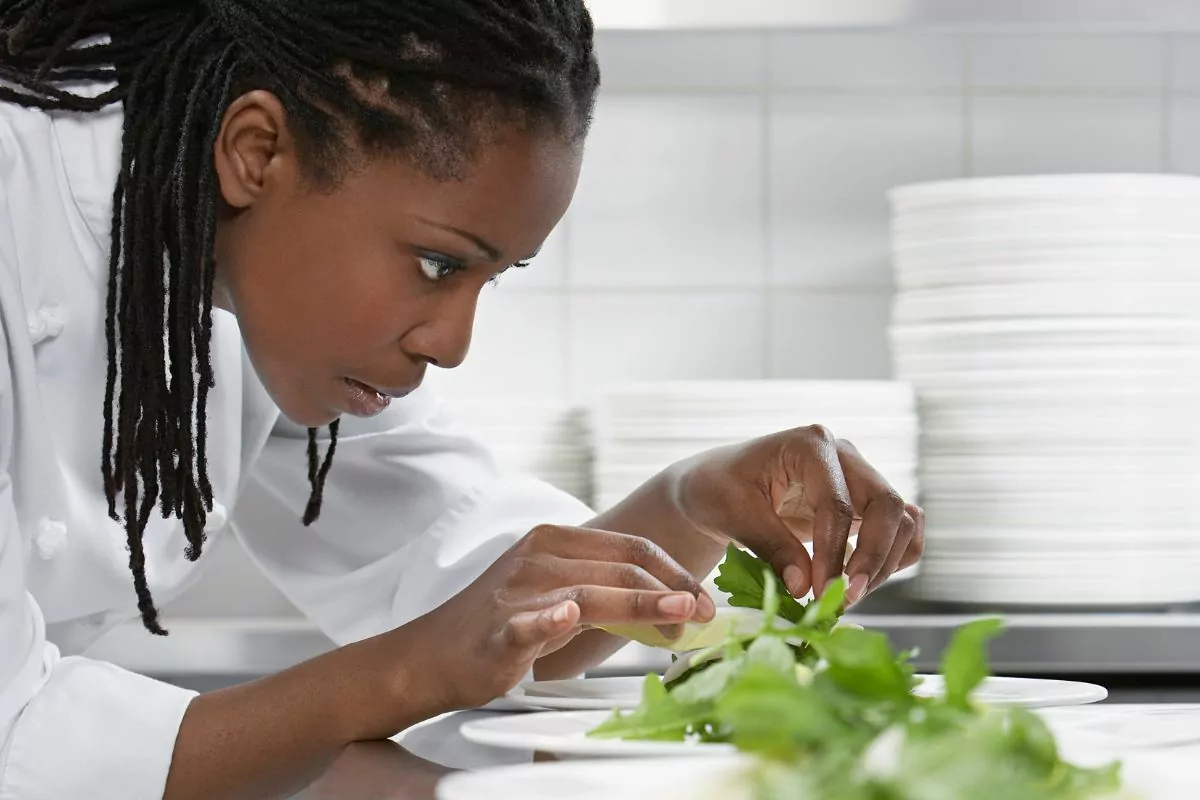 The Food Network is a channel that has a show for everyone, and it's no surprise that it's become renowned worldwide.
That's why we'll look at some of the best female chefs we absolutely (see also:7 Best Italian Female Chefs On TV We Absolutely Love)love to see. We'll look at who they are, what makes them great, and why you should tune in to watch them work. 
1. Giada De Laurentiis
Giada De Laurentiis was born in Rome in 1970, where she spent a lot of time at her grandfather's restaurant, DDL Foodshow.
While her family found fame in acting and producing, Giada chose to study at Le Cordon Bleu in Paris after graduating from the University of California in 1996. 
Upon returning to the United States, she worked as a professional chef in several notable Los Angeles Restaurants, with Spago being the most notable.
After this, she started working as a food stylist, which caught the Food Network's attention in 2002. A year later, she would host her first show: Everyday Italian. 
Despite her plans to avoid show business, she became more comfortable in front of the camera. In fact, many people accused her of being a model or actress, despite her talent as a chef.
Through the years, she's hosted eleven different shows for the Food Network and continues to take an active role as a host for the Food Network. 
With her talent in the kitchen and on the camera, she's won a Daytime Emmy Award and a Gracie Award. Over the years, she has opened her own restaurant, GIADA, where they make Italian cuisine with a Californian twist. 
2. Rachael Ray
Rachael Ray was born in New York, where her mother managed restaurants nationwide. She was interested in food and business throughout her childhood and teenage years.
She worked at Macy's candy counter when she moved to New York City.
She managed Mister Brown's Pub in 1996, where she then became a buyer at a gourmet market in Albany.
While she worked there, she found more people were reluctant to cook, so she taught courses to help them make meals in less than 30 minutes.
It didn't take long for these classes to catch on, and soon, she would have a contract with the Food Network.
30 Minute Meals would be on TV from 2001 until 2012, but it was revived in 2019. While she claims to not be a chef, she has shown a penchant for making recipes accessible to beginners.
Since then, she has hosted seven shows, but not all are on the Food Network. 
Nowadays, she is not only a television personality with three Daytime Emmy Awards but a talented businesswoman and author. 
3. Claire Robinson
Claire Robinson was born in Jacksonville in 1978, and her family moved frequently. Her grandfather was the former president of the University of Memphis, and it was here that she got her degree in communications.
After she got her degree, she moved to New York City, where she attended the French Culinary Institute, where she graduated in 2005.
Due to her background and training, Claire became known for cooking Southern and French foods. 
After graduating, she worked as a private cook and on the production teams of several different cooking series. It was here that she would work on Easy Entertaining with Michael Chiarello. 
Eventually, she worked her way up to hosting her own shows, such as 5 Ingredient Fix, where she must create entrées with only five main ingredients.
She has also hosted the Food Network Challenge and is a co-host with Richard Corrigan of Chef Race: UK vs. US. 
Nowadays, she is not only known for her cooking shows but also for her best-selling culinary books. 
4. Sunny Anderson
Sunny Anderson was born in Oklahoma in 1975 with parents in the army, which allowed her to travel the world while young.
She has lived in Germany and other countries, where she and her parents would sample local cuisines, as they were all food enthusiasts.
Upon graduating high school, she joined the United States Air Force, working as a military radio host in South Korea. 
After she was honorably discharged, she studied at Loyola University. Eventually, she moved to New Jersey, where she owned Sunny's Delicious Dishes catering company.
After appearing as a guest on Emeril Live, she began to host How'd That Get On My Plate? 
She quickly found her footing as a host when she hosted Cooking For Real and co-hosted Gotta Get It with Marc Istook. She was also a co-host of The Kitchen.
She was nominated for a Daytime Emmy Award for this role.
Since working at the Food Network, she has also become a guest chef on many morning news programs and talk shows, including the Rachael Ray Show. 
5. Aida Mollenkamp
Aida Mollenkamp was raised in Southern California and did sports until she had a skiing accident. After this, she focused on cooking to express herself creatively.
Both her mother and stepmother encouraged her passion for cooking, and she was influenced by her multi-ethnic family, as well as the nature of Los Angeles.
After graduating from Cornell University, she moved to Europe, where she traveled between Italy and France. It was in France that she studied at Le Cordon Bleu.
After returning from Europe, she worked at several different restaurants in California.
While working in different restaurants, she became one of the editors at CHOW.com's online food magazine. This attracted the attention of the Food Network, and in 2008, she became the host of Ask Aida.
She would eventually move to their sister network, the Cooking Channel, where she would host FoodCrafters.
Alongside her TV shows, she has also written her own cookbook. 
6. Ina Garten
Ina Garten was born in Brooklyn in 1948 and raised in Connecticut. Her mother tried to discourage Ina from assisting in the kitchen as a child.
She would instead encourage her to focus on her schoolwork. She showed a strong interest in science and used a scientific mindset to experiment with her recipes.
After her husband returned from his tour in the Vietnam War, they went on a European vacation, where she fell in love with French cuisine.
Upon returning to the United States, she started focusing on her culinary interests. She continued this when they moved to Washington, DC.
Despite working for the government, she focused her passion on cooking until she finally left her job to open the Barefoot Contessa.
Moving to New York, she continued to build upon the Barefoot Contessa. It grew so popular that it was praised by celebrities such as Steven Spielberg.
After selling her store to her employees, she used the Barefoot Contessa name to write her cookbooks. These would be praised by fellow authors, including Giada De Laurentiis.
After her cookbook's success, she attracted the attention of the Food Network to host her own cooking show, which she called Barefoot Contessa.
While hosting the show, she was nominated for Daytime Emmy Awards and continued to work on her cookbooks and show. 
To this day, Ina Garten continues to write her cookbooks and columns and produce her show. 
7. Anne Burrell
Anne Burrell was born in New York in 1969 and graduated from Canisius College in Buffalo with a BA in English and Communications.
After graduating, she studied at the Culinary Institute of America. She continued her education at the Italian Culinary Institute for Foreigners.
She began her career in Italy, where she worked in a variety of restaurants over nine months, before returning to the United States.
She worked in different restaurants before she began teaching at the Institute of Culinary Education. 
Working in several restaurants, she attracted the attention of Iron Chef Mario Batali, who requested she serve as one of his sous chefs in Iron Chef America.
She would continue this role and eventually host her show: Secrets of a Restaurant Chef.
She has also appeared in other shows, such as The Best Thing I Ever Ate, and co-hosted The Worst Cooks in America.
Anne Burrell even became fourth runner-up in The Next Iron Chef and is known to collaborate with other chefs on the Food Network.
Conclusion
Many female chefs (see also: 7 Female Pizza Chefs We Adore)have appeared on the Food Network over the years, with these seven chefs being some of the best on the channel.
If you'd like to know more about famous female chefs consider checking out the rest of our site to find out more. We have recipes, profiles, and so much more to inspire your cooking. 
Frequently Asked Questions
What Food Network show has multiple hosts?
The Kitchen is a cooking-themed talk show which is co-hosted by Sunny Anderson, Geoffrey Zakarian, Katie Lee, Marcela Valladolid, and Jeff Mauro.
What is the longest-running Food Network show?
The longest-running show on the Food Network is Diners, Drive-ins, and Dives, which has been on air since 2006.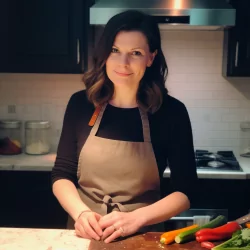 Latest posts by Barbara Hunt
(see all)